ZapFic50friday - Shame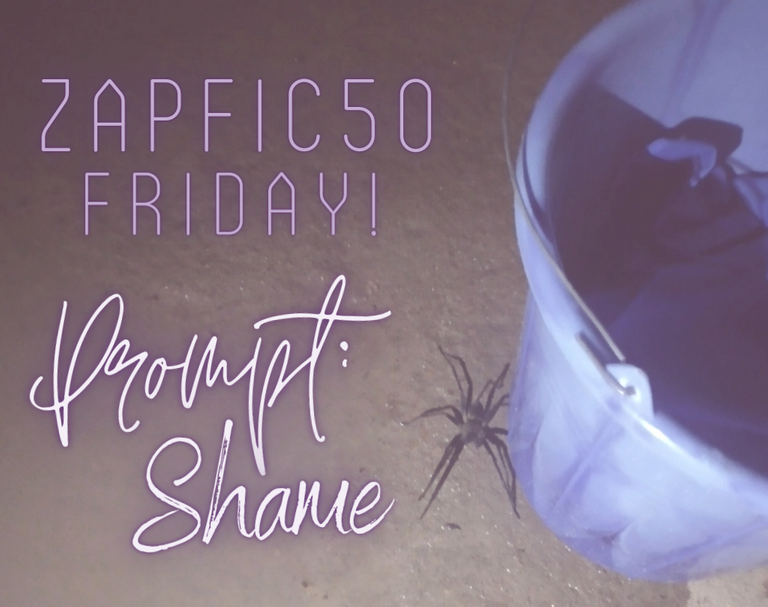 This is my entry for the ZapFic50friday freewrite on the prompt: Shame.
---
Half past 10, the moon is up and well lit. A good time to reminisce the bittersweet memories of the tiring day. There was this dark figure creeping right up. In a state of fright, he hit whatever it was with a broomstick. What a shame! It's just a spider.
---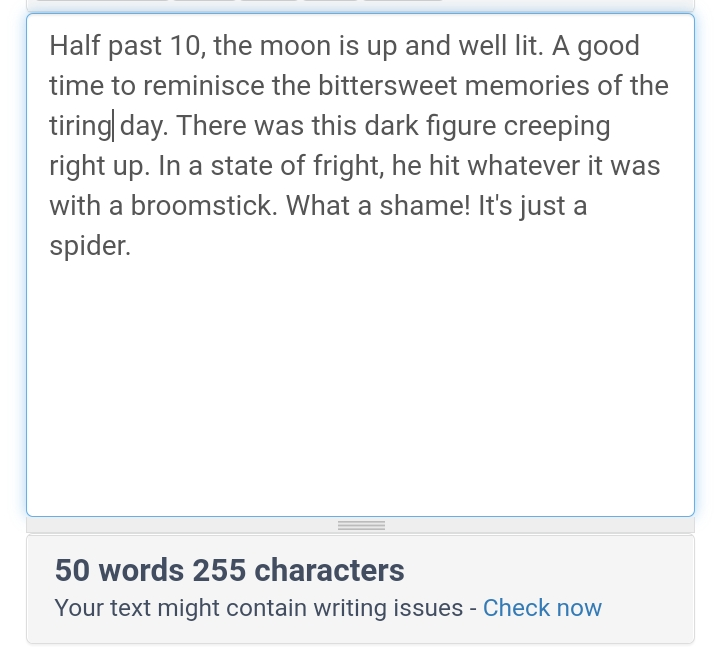 Image is mine and text added on Canva.
Screenshot from wordcounter
---
---