Sunday is Family Day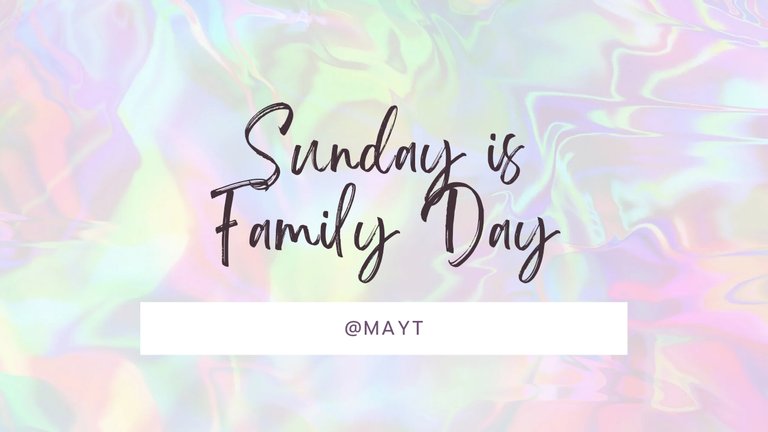 Every Sunday is a family day for some. It is either they go hiking, eat outside, some go to the park or beach... Or others just spend their time taking a nap and relaxing at home.
On our end, we decided to stay home while inviting some of our relatives to spend our time together. We just prepared different kinds of food. Some of my Aunts bring their food to share.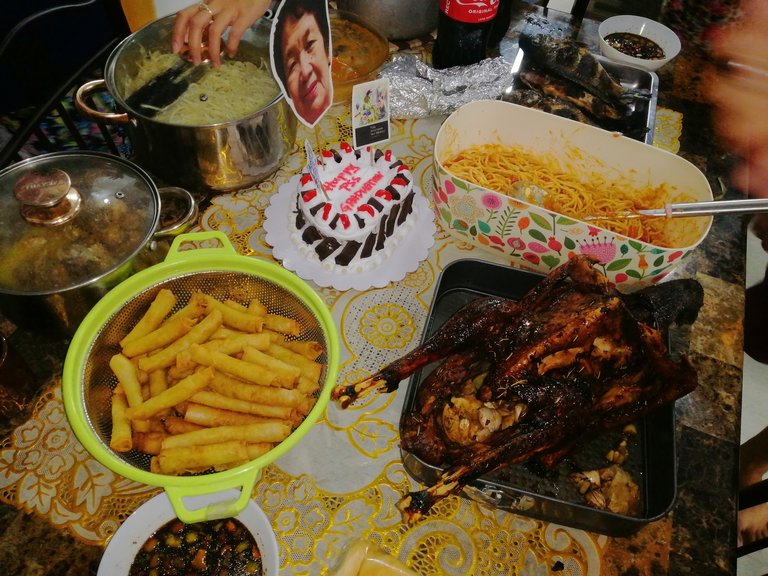 All in all, we have lumpiang shanghai, roast turkey, spaghetti, pork humba, inihaw na tilapia, and some more. My Aunt also prepared a cake for my Lola after graduating from PSS (Pioneer Service School).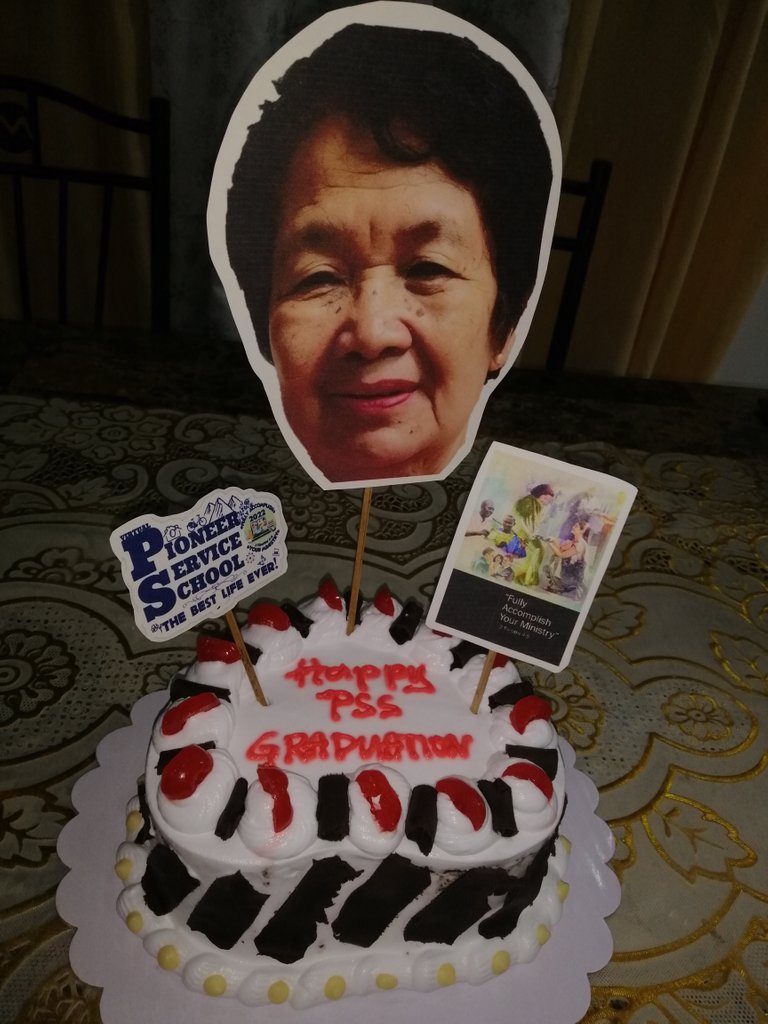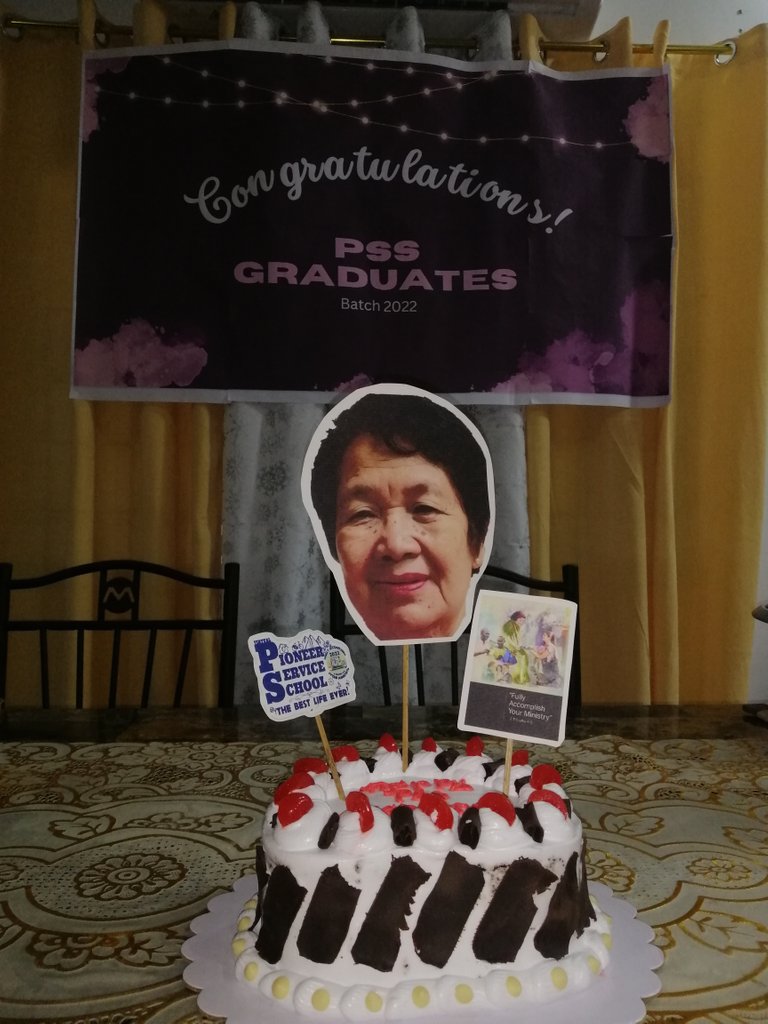 This is where they take a week of schooling and learn and revive their knowledge from their instructors. By the way, my Lola is already in her senior year (76 years old), but still, she managed to stay on being a Pioneer despite her age. Well, she's still strong and can achieve the required 70 hours per month.
Her face on that cake is so big that every time I look at it I thought she was there staring at me. 😂 Blame my sister for printing that big face of hers.
Anyway, when it's time to eat, my baby has been so glad to look at different food. He's just 5 months old but I already make him eat some. Like liquid ones or soft foods.
Well, my cousin makes him try the turkey legs.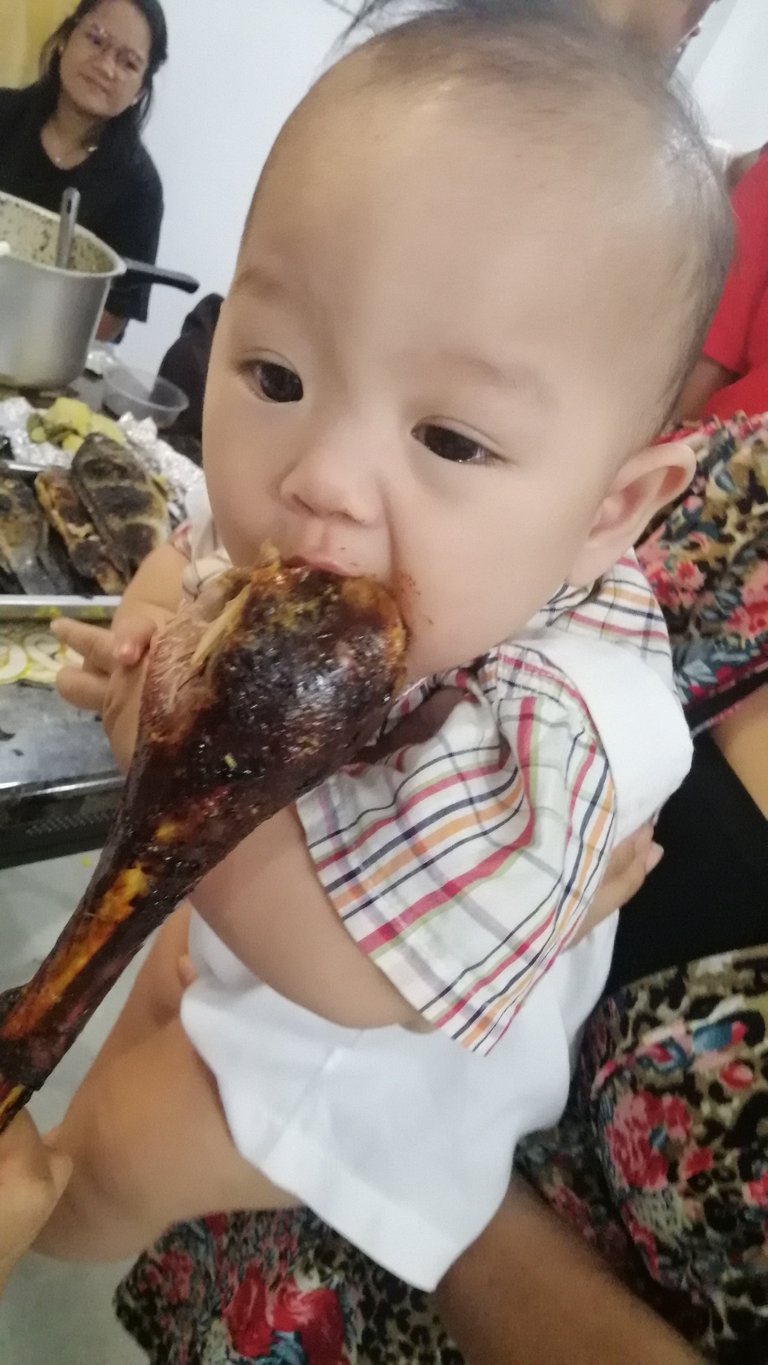 That's so big that he also tried to eat and taste it. Well, everything that you gave to him will be appreciated and entertained. That's what babies do always when it comes to food.
My family was so happy looking at my baby eat and so excited to give him different kinds of food. But of course, I just allow the food that he can manage to digest.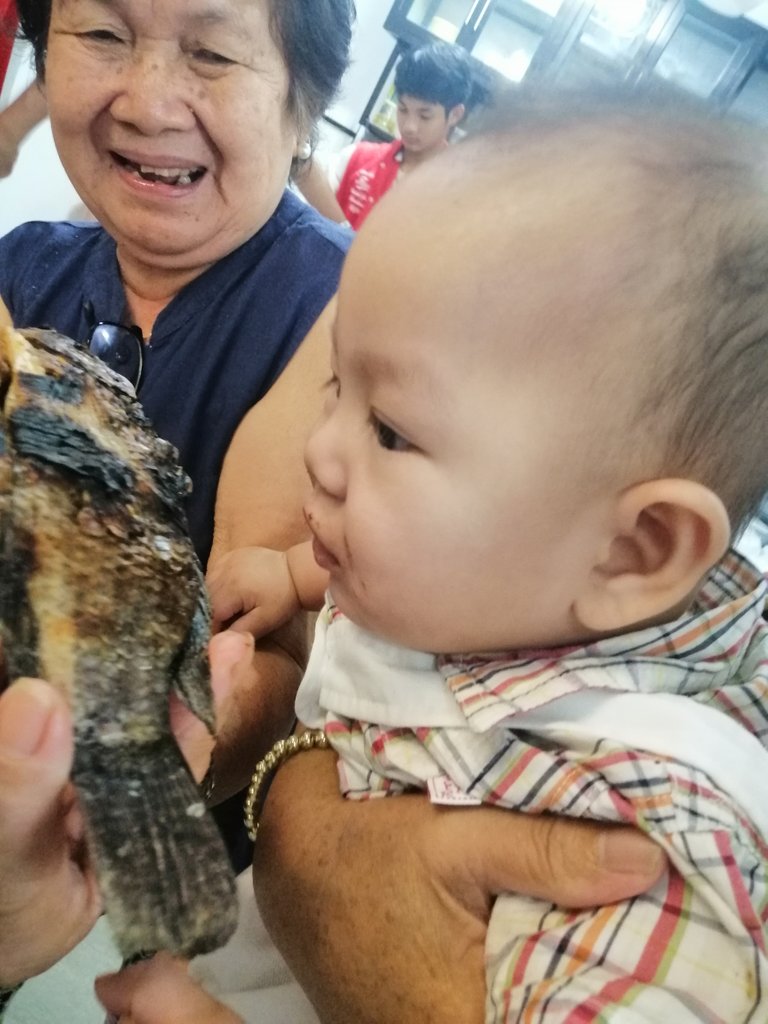 And yep... Not this one. HAHAHA
We've been so happy that time. We enjoyed the night watching movies, taking pictures, playing, and sharing funny stories.
Can you imagine a house full of kids, then everyone was talking? That's so noisy that my baby got so stressed after. He ended up so sleepy after eating. And just like us adults, he wants a peaceful environment. So, what I did is I brought him to the bedroom where we can have mom and son time. He's so sleepy that after the breastfeeding session, he fell asleep already. I just maintain the door closed to eliminate the noise outside. But they are so attached to him that they want to see him sleeping.
Well, he's the only baby in the family so everyone is always excited about him.
That's how my weekend ends so far. How bout you? What happens on your Sunday?
Disclaimer: All photographs by me, unless otherwise stated.
---
---