Simple gathering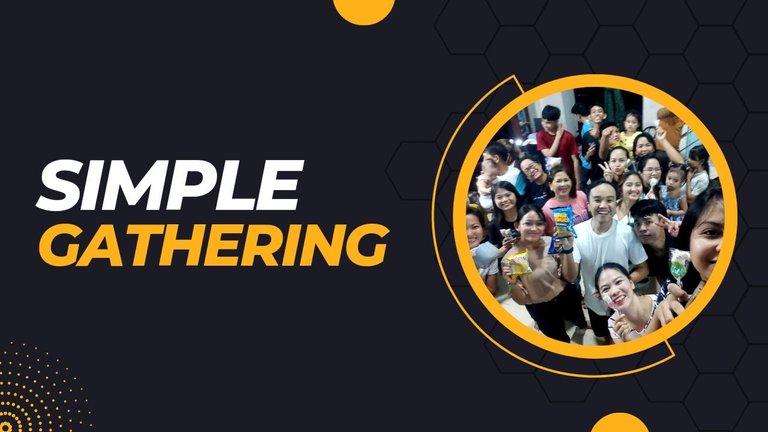 Another simple gathering happens, and as usual, I am present on this occasion.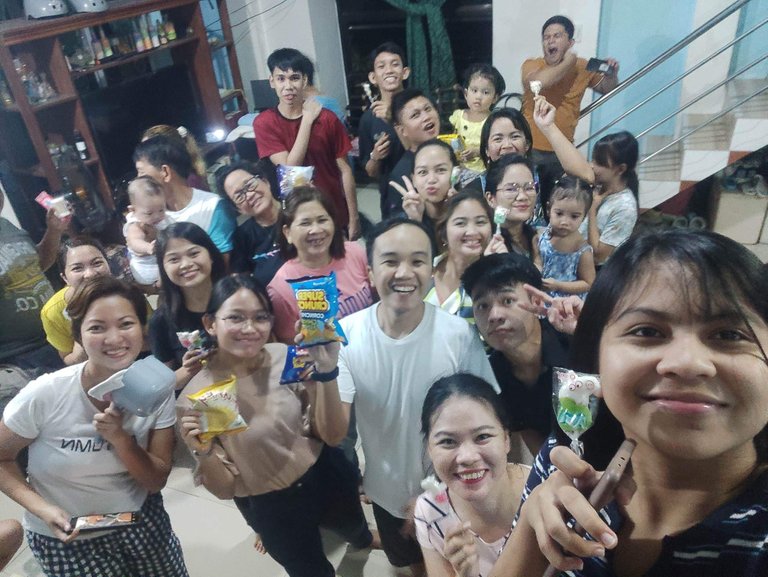 While my hubby didn't come with us as he always wants to stay home. Well, that's how we got differ from each other. But yeah, I'm getting used to it.
It was 5:30 pm when this gathering got started. The plan is 4:00 pm, but you know how Filipino time function on every occasion. You should expect 1 hour late before it starts.

This gathering began with a children's game.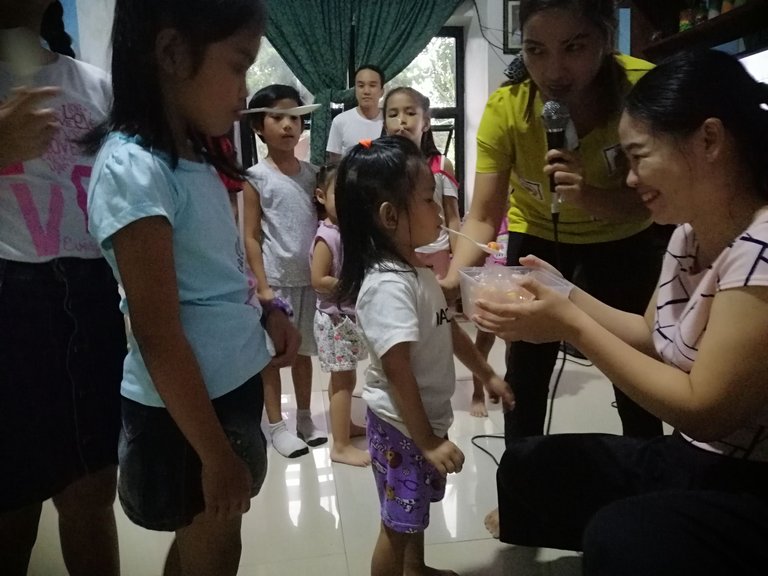 It is called "Candy and Spoon Relay". It is when one of the kids will get a candy through her spoon in her mouth without using her hands, pass it on her back... Until it goes to the last person. And of course, without falling.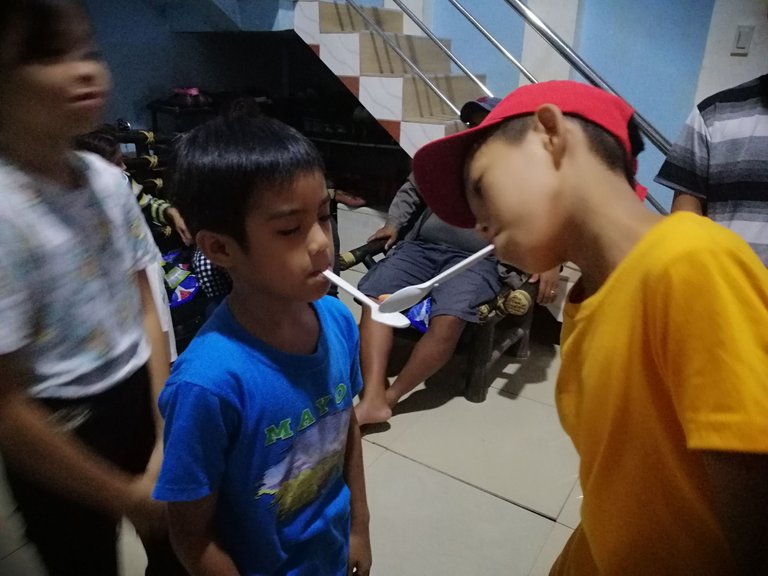 They were separated into two groups. This first group tried so many times... Until eventually...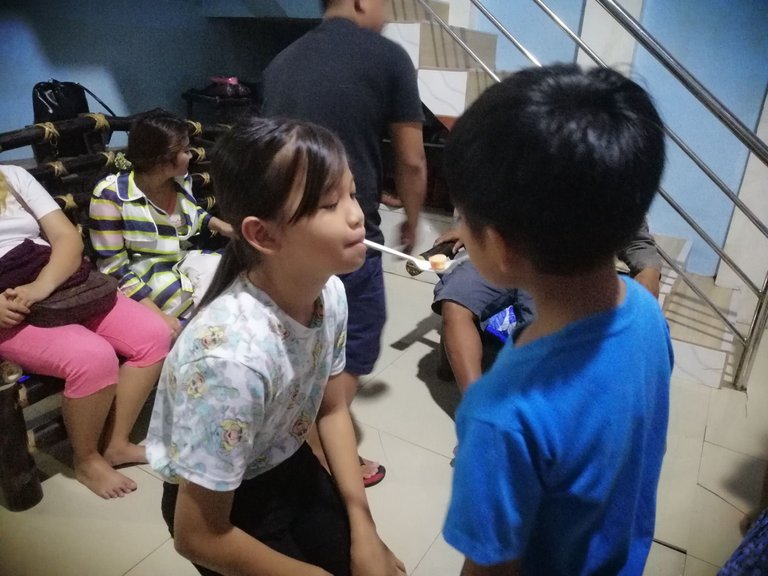 They succeed.
This game is kinda frustrating and stressful for us adults, but the kids enjoyed it. They're good at it. Even young ones got the tactics and balance the candy on their spoon.
So in the end, they got their prizes.

We adults also played a game. We're into two groups. Each of us was handed a letter of the alphabet. And every time there's a question, we need to arrange ourselves to where we should be, to organize and read the word properly.
And in the end, our group won. 🎉 Yipee...
Individually, we got a prize.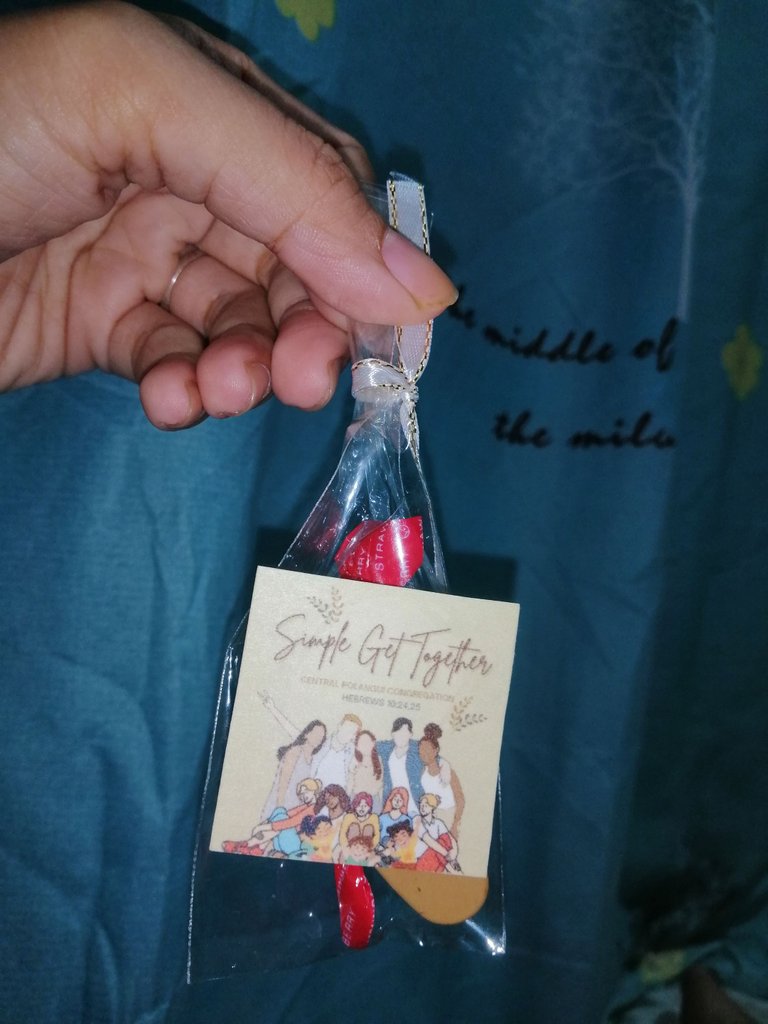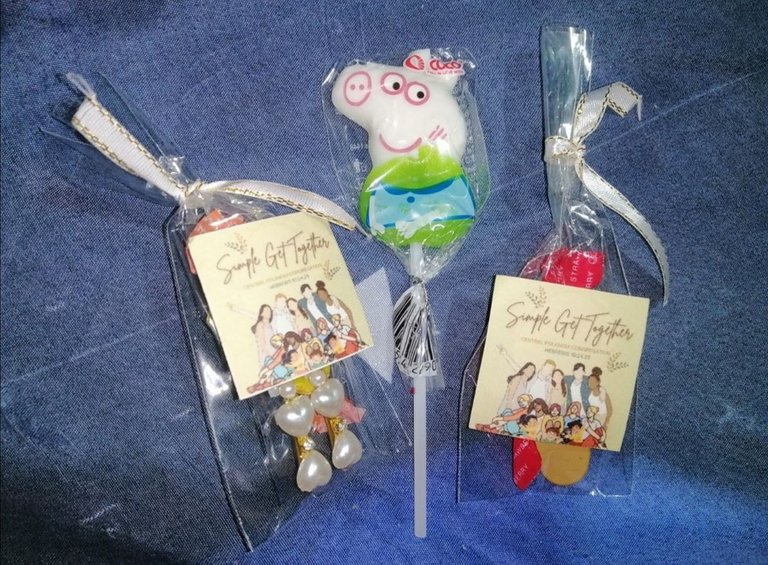 That's candy and hairclip. While boys got candy and ballpen or sticky notes.
And of course, gatherings won't be complete without food. There's a lot of food at the table, but I prefer eating instead of capturing it. 🙈
There were a lot of games that happened, but as a mom, I got separated from the group when my little one cries and want to sleep.
Good thing that after one game, he got woke up...
We go outside and my Dad gets him and entertained him so I can join the game and the crowd.
That's how good and considerate my family is. They want me to enjoy that evening. So, they do everything to help me with my child. 😅
All in all... We all got different prizes even the losing team.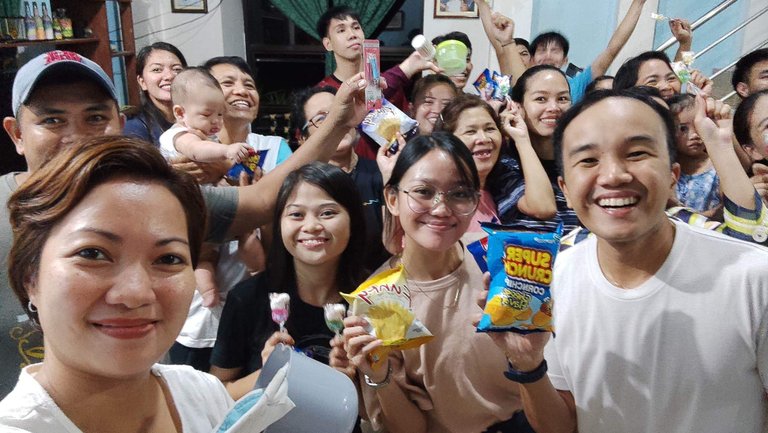 This just makes us satisfied and enjoy the day without regrets of joining that simple gathering.
Disclaimer: All photographs by me, unless otherwise stated.
---
---