CASSAVA ONE OF THE MAJOR CARBOHYDRATE SOURCE
There are different kind of food which we do eat and they are been processed from one source generally, so no food which we see in the consumable stage which doesn't pass through processing and I will be talking on some common food which we do eat and should I say many Nigerians can't do without because it is very acceptable by people, I choose to talk about CASSAVA, it is a tube crop which I have been hearing about or have known since my younger age and more also my parent have some plot of land which they do plant cassava which makes me get familiar with it well and I know a lot about it and how some local processes are been done. What exactly I wan to emphasize on today is the usefulness of cassava and some products which are been made from it.
this Image owned by me
Cassava belong to the carbohydrate family which help to produce more energy mostly carbohydrate intake by people is so much compared to other class of food. Rice as an example is taken in by many people compare to beans. So cassava contain some acidic nutrient which is called TAPIOCA, extracted and which makes it impossible to eat raw cassava without been processed. Even though if it is not processed well, there are effect which it will have on the body, so when one wants to take it in it has to be boiled well at a high temperature
Cassava serve many purposes to human and some of the purposes is that it serve as a source of food for animals. Some animals do feed on cassava as their main food and it can also serve for industrial purposes. For cassava to be consumable there are different stages it has to pass through and I will be listing the stages one after the other and how it is been carried out.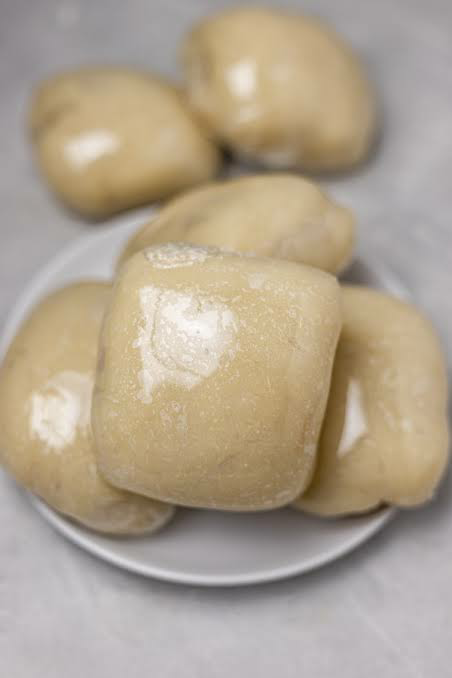 THE FIRST STAGE


This is by sorting out the bad cassava from the good one after harvesting because not all cassava will be in good shape or form after they are been cultivated so to avoid it been spoiling the process we will have to separate it from the others.


SECOND STAGE


This is by peeling out the cassava and after doing that we move to the next one which is the washing because there will be lot of dirt around the white body of the cassava so washing must take place in other to obtain clean and stain free product


THE THIRD STAGE


This stage, we soak the cassava in water to make it ferment for days depending on the weather condition which will determine how fast it will ferment then after that days we will extract the water from the cassava using a sieve which will make it have a fine texture and more over make it look so smooth. Then after extracting the water, we will now take it to frying pan which can be automated or done manually which by that we heat it well. Then from there different product which want to be made can be done from that stage .
Cassava is highly rich in carbohydrate and also major intake after rice.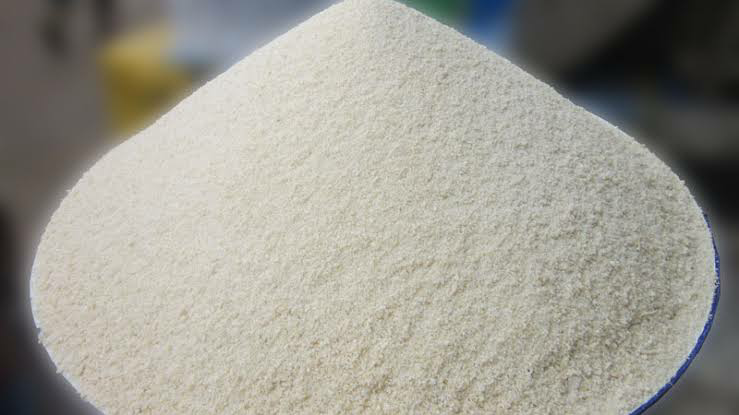 Source



Some of the things which can be produced from cassava are listed below:
1.Garri
2.Fufu
3.Flakes and so on.
For now my brain only can figure out this product, if you know more you can comment below

---
---