King Kali - Pen Drawing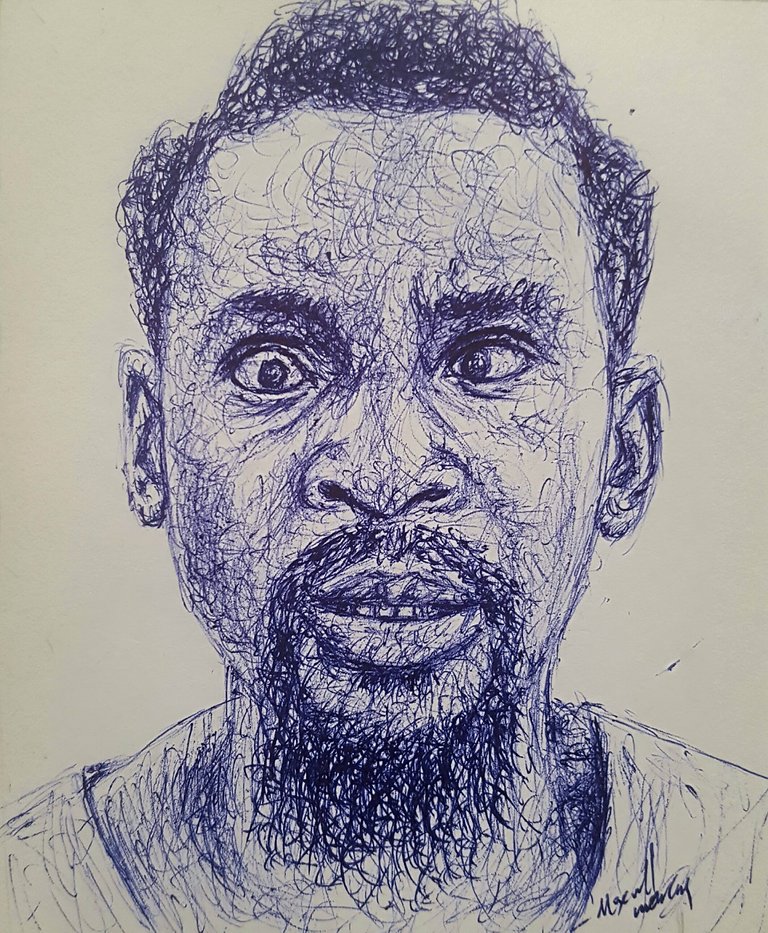 Hi all!
Today, Ibwant to share wuth you my new pen drawing. This guy is a Nigerian comedian. He drops skit every Friday on YouTube and Facebook which he referrers to as "Yawa Skit". He is known as Kalistus and sometimes called King Kali by his close friends.
Look at how he's twists his eyes here making one to position different from the other. I love his jaga jaga beards and crazy hairstyle.
The drawing was done with a blue ballpoint pen on a cardboard paper and I used scribble technique to create this piece.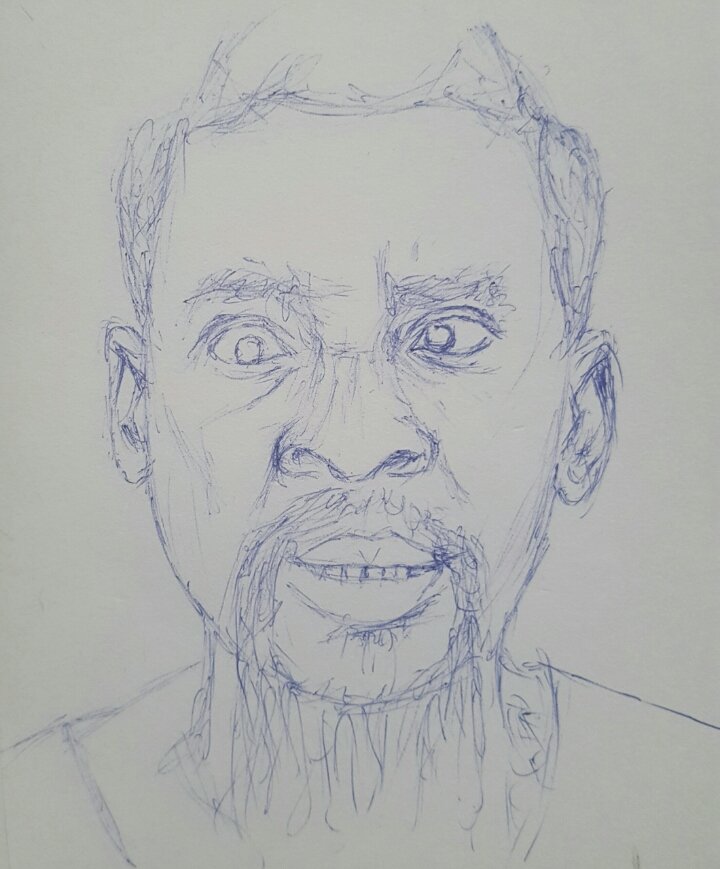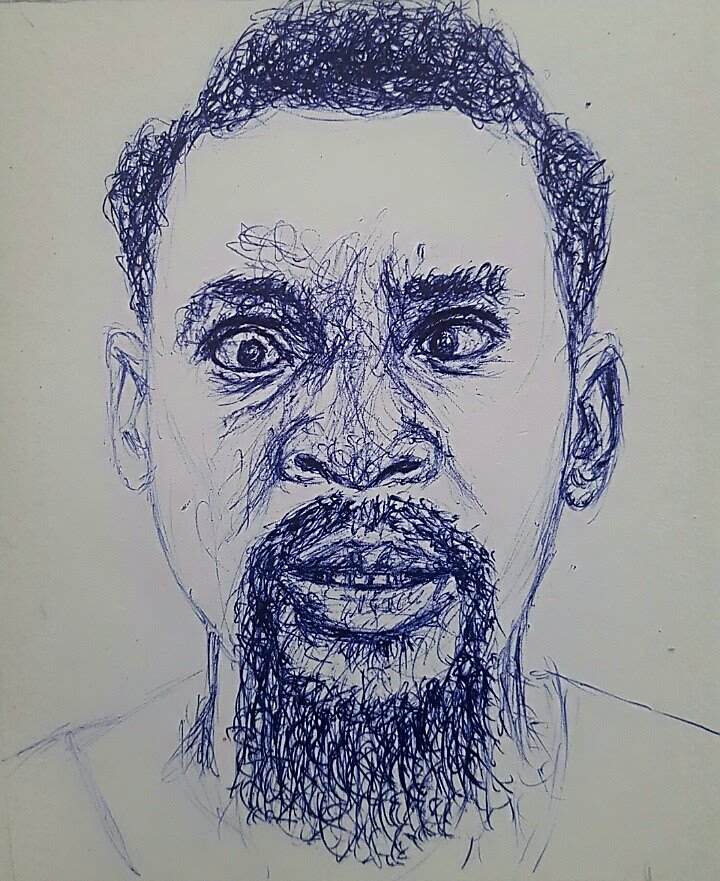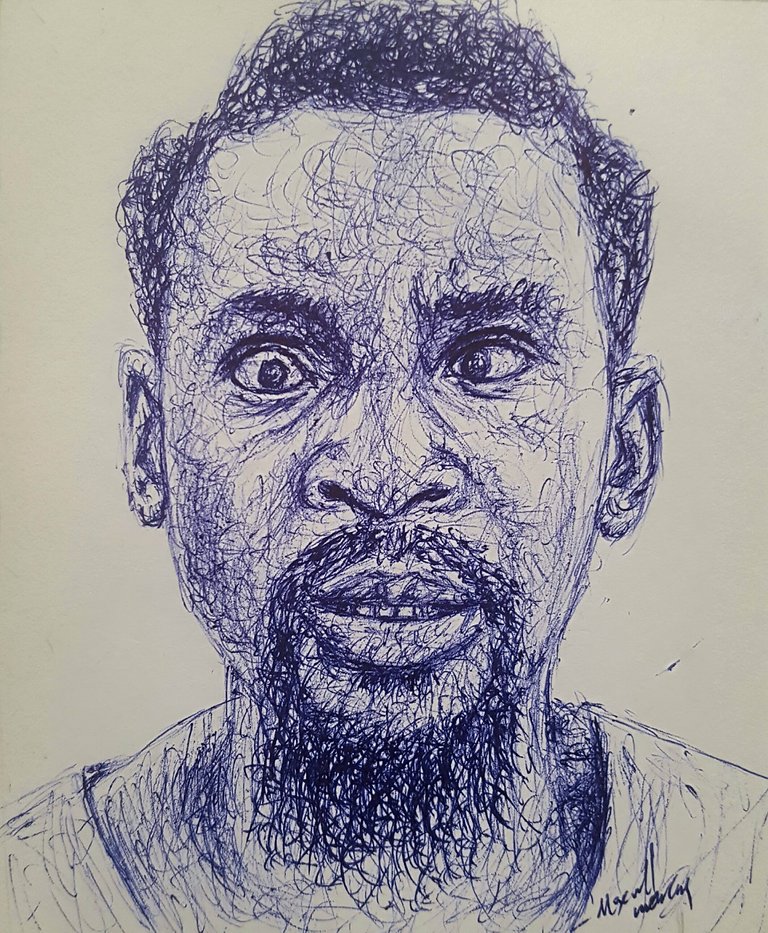 Thank you.
---
---