Happiness Is Free - Pen Drawing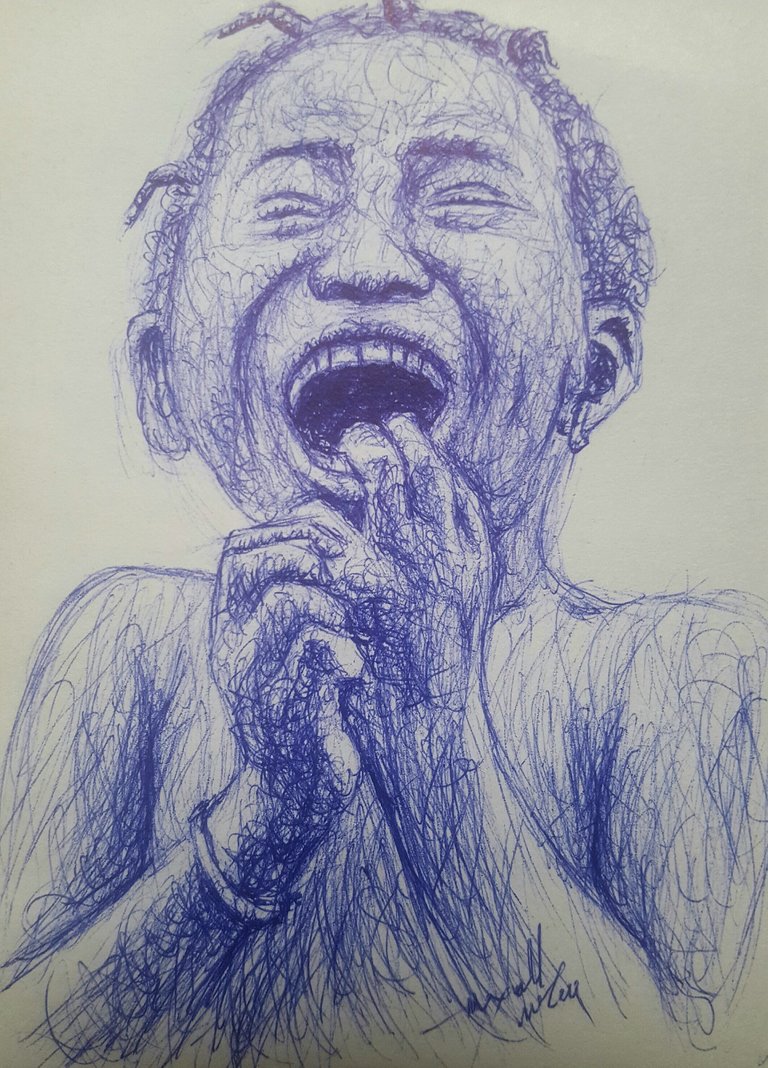 This scribble piece came out very cool. The forms and textures appeared the way I wanted them as well as the flow of the strokes.
I love the expression on this young girl's face. The laughter and over joy in her are endless. Someone somewhere must have put a smile on her face.
Happiness is free. No one can deny you that unless you chose to. Happiness brings life to you. Always stay happy cause this would make you live longer.
The drawing was done with a blue ballpoint pen on a cardboard paper using scribble style. My steps are below: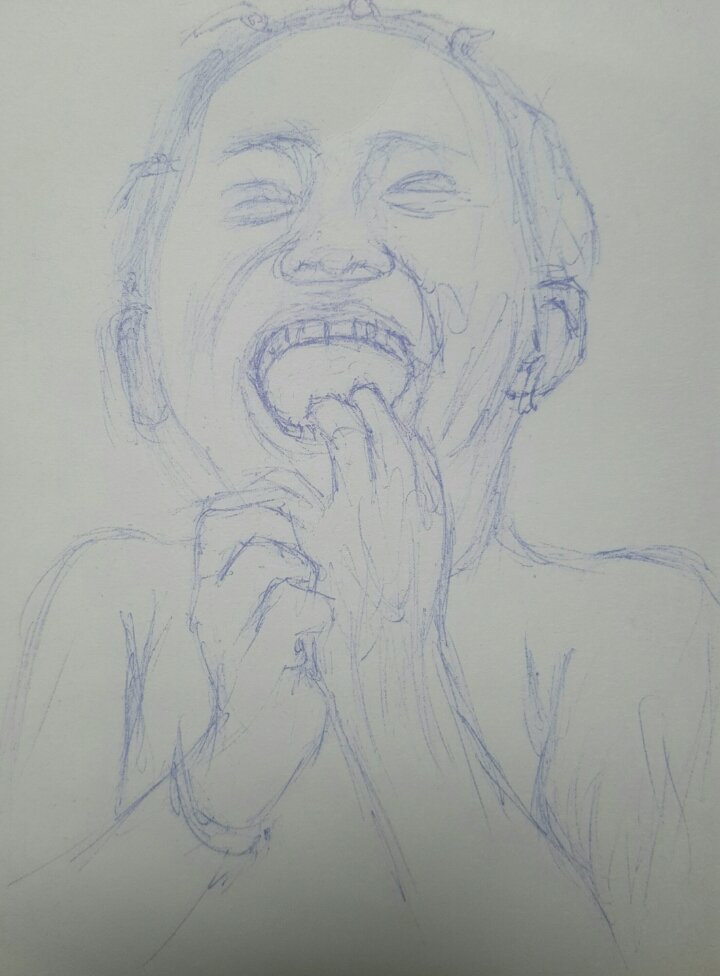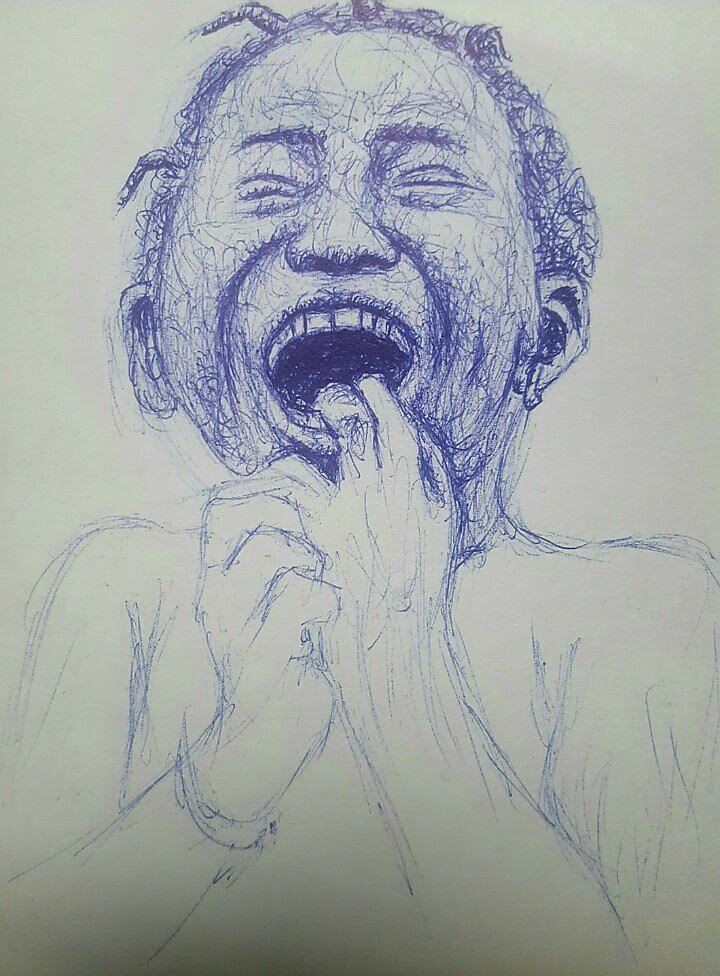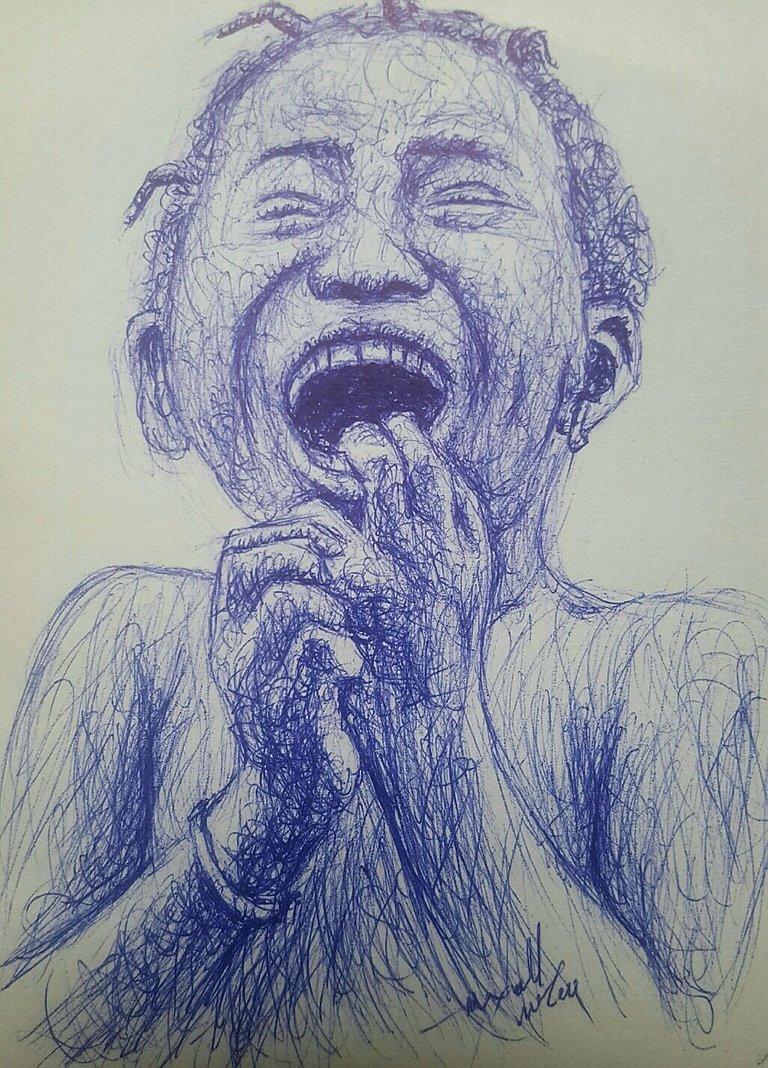 Thank you.
---
---