Carpenter Ant - Pen Drawing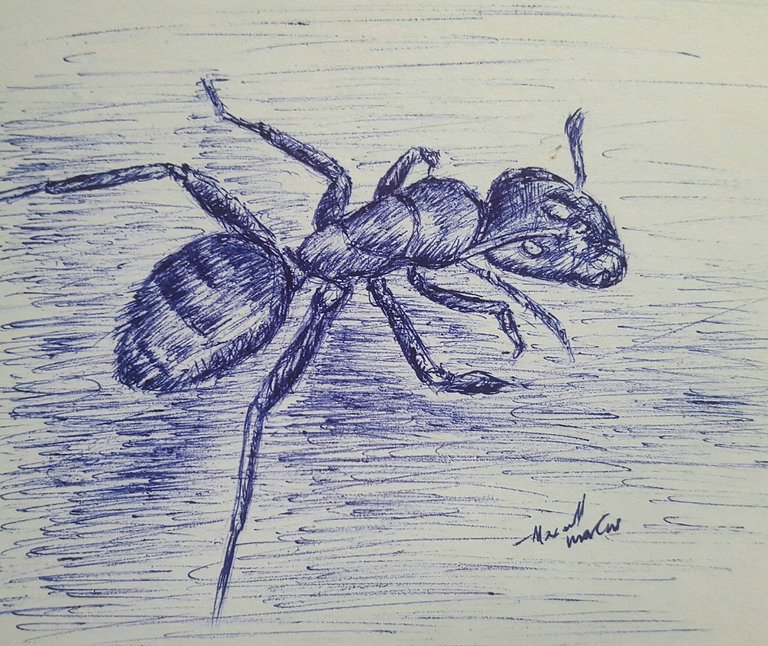 From my animal series, I present to you my new art work of an insect called "Carpenter ant".
These types of animal are domesticated virtual in every part of the world and prefer to build their home which is called nest inside wood. They use their gifted mandible to dig into wood and build their nests. They can cause damages to structures if care is not taken.
The work was done with a blue ballpoint pen on a cardboard paper. My steps are below: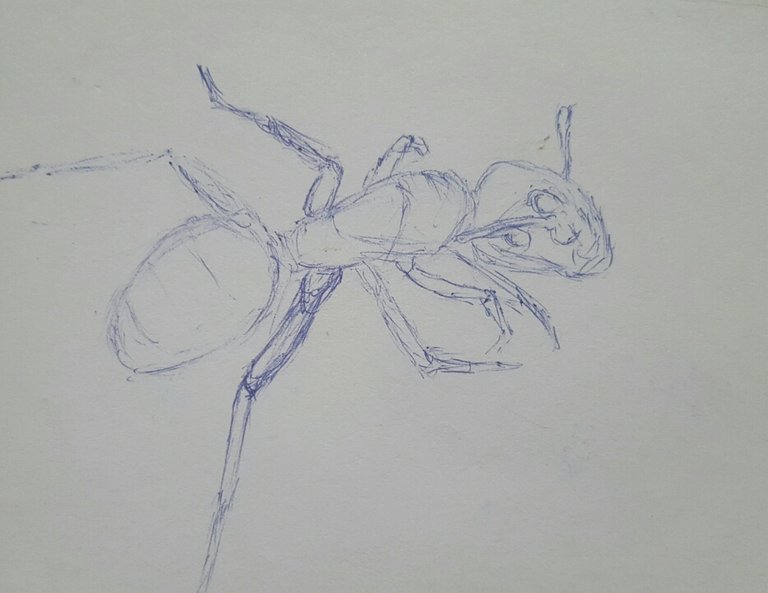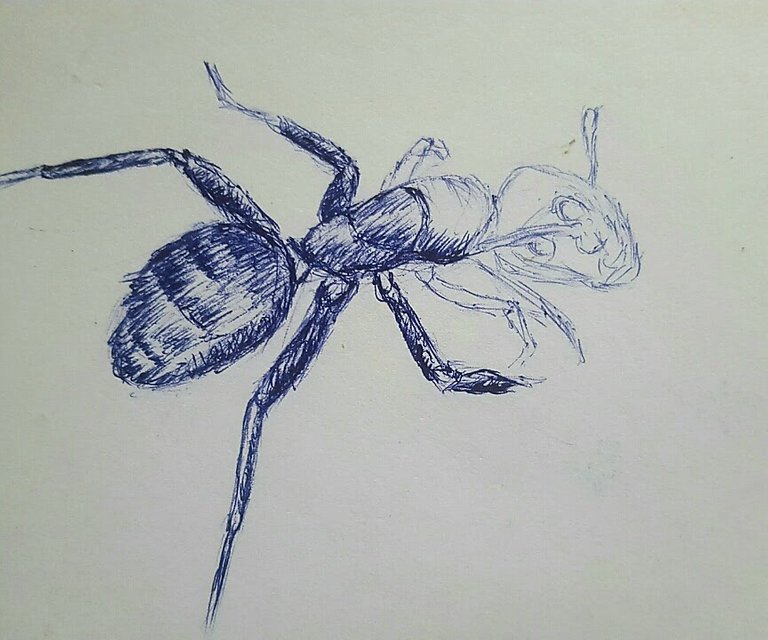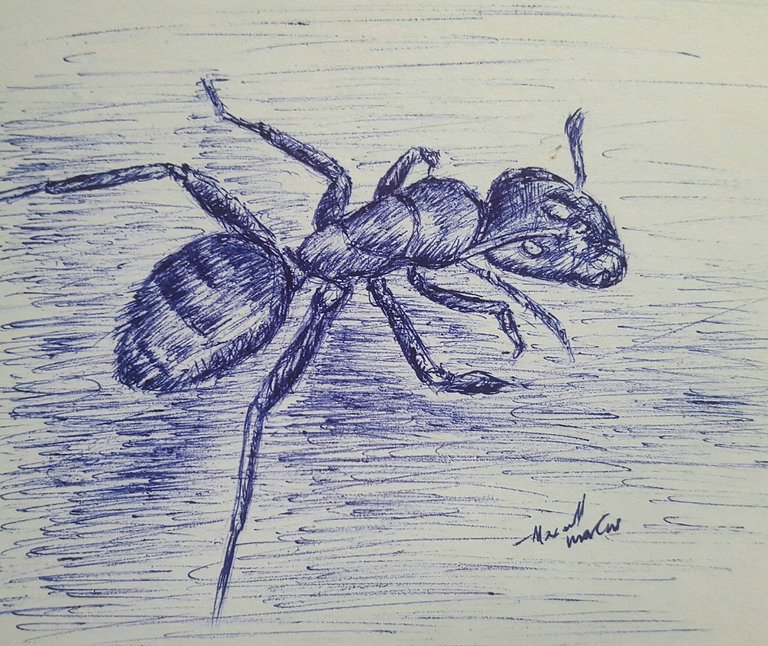 Thank you.
---
---