Investing - Follow The Herd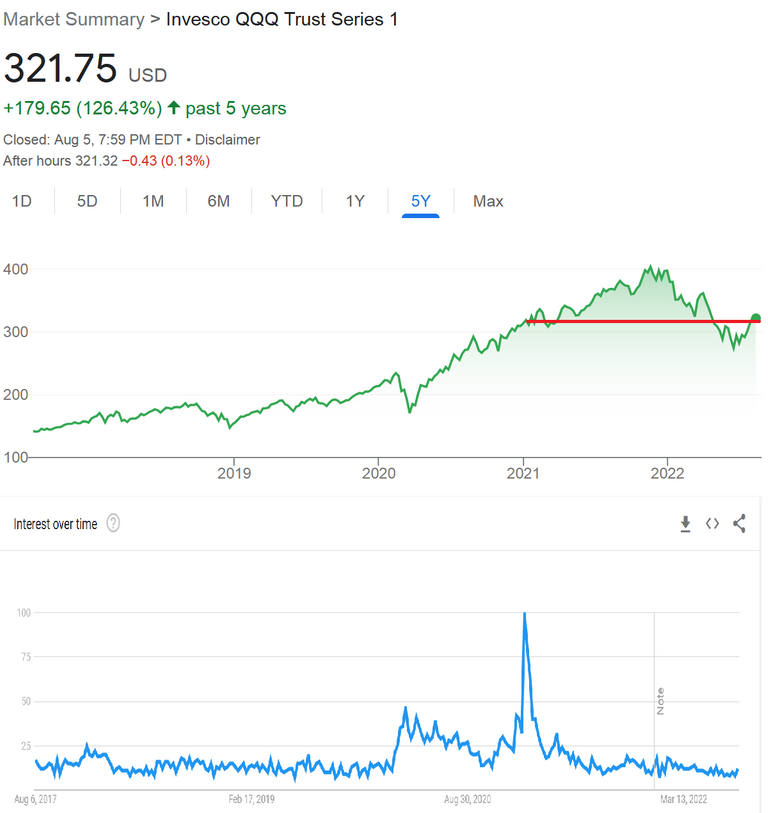 The recent market upswing may have a lot of investors optimistic but on a longer time frame most of these investors have barely budged in positive gains. As of January 2021 to now the tech index Nasdaq is only up a few points, not even a couple of percents. Why January 2021? Well it was also at a time where a lot of people were interested investing in the markets. As google trend searches exposing that around the same time search for learning how to trade stocks was going parabolic.
It did not take long for the interest to die down but so did the price of the market in terms of value since beginning of 2021. Meanwhile if the same people who invested in the stock market then where only have held their cash in banks they would be earning close to 1% or more in interest a year. Since the FED is raising interest rates the earnings in savings and checking accounts at banks are rising.
"The time to get interested is when no one else is. You can't buy what is popular and do well."
Another good quote by Warren Buffett. This is essentially FOMO, fear of missing out. For most of post-covid in 2020 the stock market was ramping up and multiple stocks were yielding over 100% gains from bottoms. The temptation to earn the same amount of yields or close to it lead many to invest heavily in the markets. Yet after the money was invested the markets struggled to continue to rise.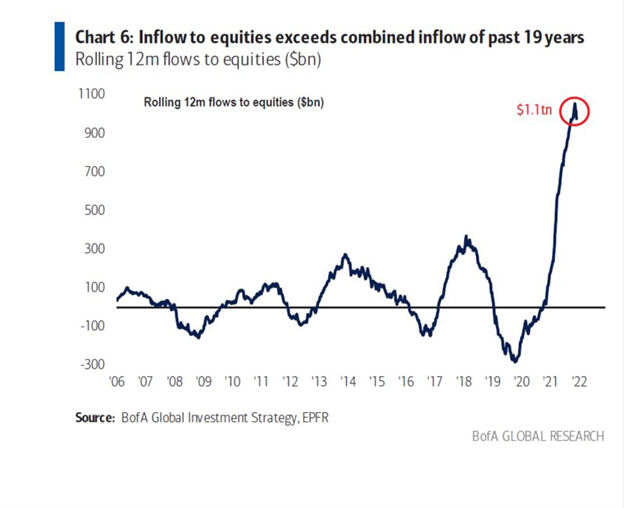 As of 2022 there has been more money invested in the stock market then there was in the past 19 years combined!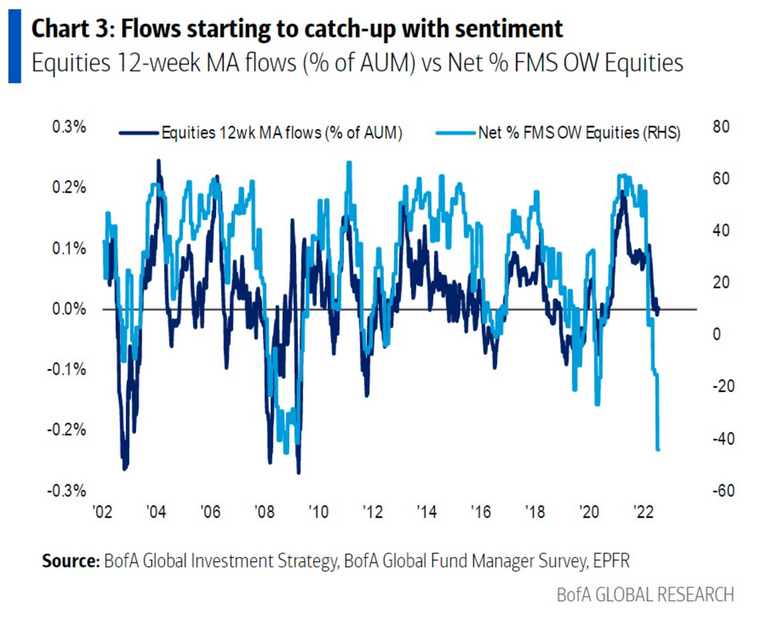 Yet prior to this last summer when the markets were rolling down hill the same investors likely were starting to sell out of the market. Flows out of markets were increasing as stock prices fell.
Conclusions
Human emotions can lead to unattended action with one's investments. The herd mentality of buying or selling may not be the ideal choice to invest. We see it here as proof of the Nasdaq index charted in past five years versus google search interest of "learning to trade stocks" in the same time period. The peaks of markets were very much in when the most people were interested.
None of what I write is financial advice. It is for entertainment purposes only. Thanks for reading!

LeoFinance = Financial Blog
LeoDex = Hive trading exchange for Secondary Tokens, Low 0.25% fees for deposits and withdraws.
HiveStats = Hive stats per user
LeoPedia = Informative content related to anything about Crypto and how to make financial gains in crypto!
CubDefi = LEO Finance's Defi with CUB Token
---
---