Founder of Terra's Do Kwon Had A Dark Past?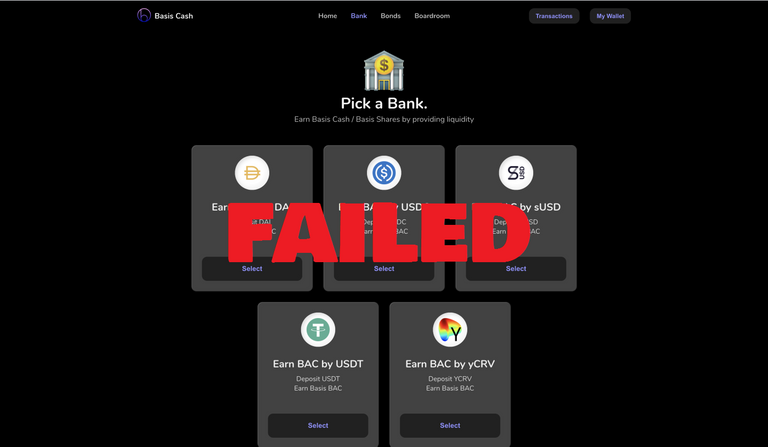 Did Do Kwon have a run in on fail stable coin projects while also working on Terra chain? Did he truly come up with a revolutionary idea to have an asset pegged to the USD? Or was all his work just some form of scams? In this post we refer to some articles related to what Do may have likely done in the past that lead up to the creation of Terra.
Failed Stable Coin Basic Cash
Back in Nov 2020 some anonymous developers forked a project that introduced a token that would peg to the US dollar. The project was called Basic Cash.
I will describe in short what Basic Cash is if you don't want to read the entire article in the link. On lauch Basic Cash will offer investors 50,000 BAC that is back by nothing. BAC then is setup in an algorithm to be pegged to the USD. In order to receive BAC investors have to deposit specific coins on Basic Cash, five of them: DAI, USDC, sUSD, Tether, or yCRV. The idea is investors who put up the most deposits will earn the most BAC. A smart contract id develop to keep track of balances and BAC distribution.
After a month the assets are moved over to Uniswap and only two pools would be earning additional BAC. They are DAI to BAC and BAC with another Basic Cash token BAS.
Investors who earn BAC can setup additional pools with other stable coins. The BAC itself can hold peg by selling or buying bonded versions to control its supply. The initial start for the project is limited to 50,000 BAC.
Fast forward about 18 months later you maybe wonder how is BAC doing? Basic Cash app website currently not usable. The BAC value is essentially zero.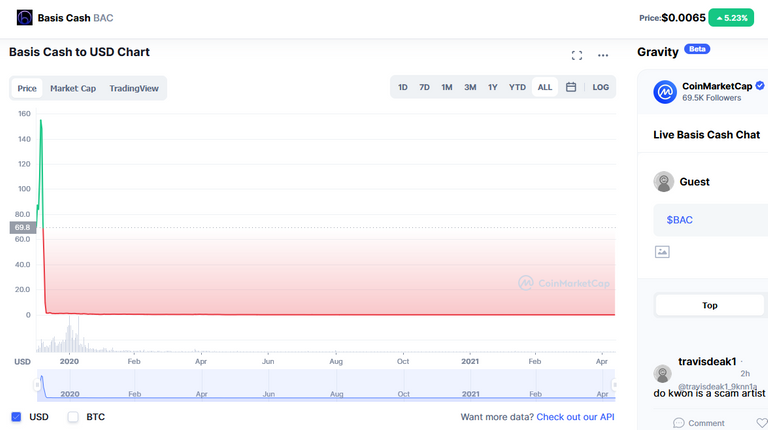 After the 30 days of BAC distribution once in the pools for swap BAC lost pegged and never looked back.
Who Were The Anonymous Developers?
Article Linking Do Kwon To Being One of the Anonymous
Directly from the article:
Hyungsuk Kang, a former engineer at Terraform Labs (TFL), said Basis Cash was, in fact, a side project from some of Terra's early creators, including himself and Kwon. Kang ultimately left TFL to build a Terra competitor called Standard Protocol.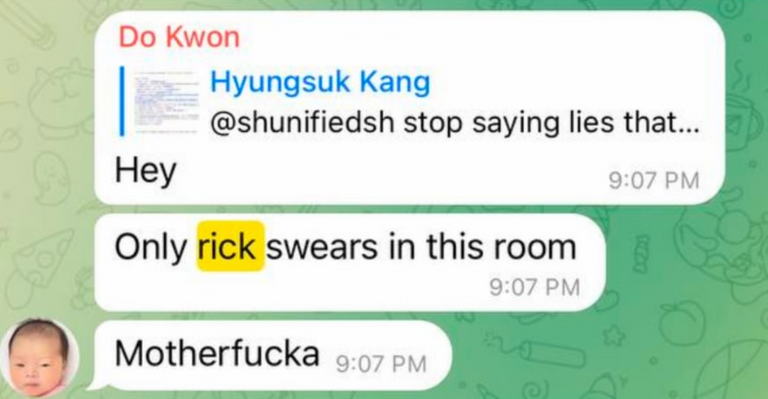 Snapshot chat proof of Kwon perpitrating himself as one of the developers of Basic Cash, Rick Sanchez, a pseudonym from the popular animated TV show "Rick and Morty."
The article does not directly point out Kwon as one of Basic Cash developers but there was more damming evidence that Kwon spent time in Basic Cash even though he portrayed as only a user of Basic Cash.
But even amid Basis Cash's struggles, Kwon's main account could be spotted from time to time in the project's Telegram, sans pseudonym.
A user surprised to find Terra's founder in the Basis Cash Telegram group once asked Kwon what he was doing there.
"I like studying new things. Especially old things that are new again," he responded.
Conclusions
Right now Do Kwon has yet to comment on the situation with Terra. After yesterday trying to push for a proposal to curtail the Luna and UST fiasco he has been radio silent.
UST is now below $0.4 while Luna is less than half a cent!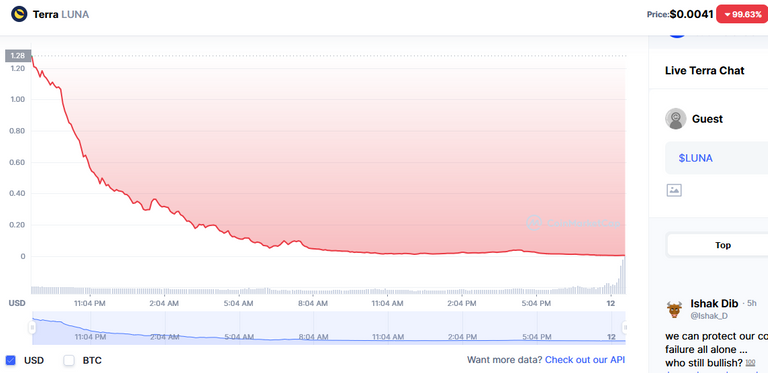 All of this in a matter of days over $10 billion in market cap just gone from the chain.
Did Do Kwon rug pull many loyal cryptocurrency fans? Or this was an attack on Terra that lead to its down fall? Leave you to decide but the trails that Do Kwon leaves behind do not convince me his hands are clean.
None of what I write is financial advice. It is for entertainment purposes only. Thanks for reading!

LeoFinance = Financial Blog
LeoDex = Hive trading exchange for Secondary Tokens, Low 0.25% fees for deposits and withdraws.
HiveStats = Hive stats per user
LeoPedia = Informative content related to anything about Crypto and how to make financial gains in crypto!
CubDefi = LEO Finance's Defi with CUB Token
---
---