Why I Use The Sunflower Plant To Feed My Animals Rabbit 🐇🐰🐇 Selection Weeds || Question On Discord Channel
Hello Hivers 💕💘,
In Agricultural mindset lifestyle there is always something to ask as questions no matter what the condition is. So, I decided to treat a question that someone once asked me in my discord channel. Which was this, how do I survive keeping my Animals during the raining season and dry season? My answer was that I always have some green vegetables or the other to feed my animals such as the Sun flower plant. This is one of the greatest green plants of all that I use as a Farmer. I sometimes plant the Sunflower plant also to my farm . The rabbit 🐇🐰🐇 most especially love to consume it alot. If you haven't been using it to feed your animals. I will recommend this for you. Its awesome. This is just how the plant looks like from a close range photography sections.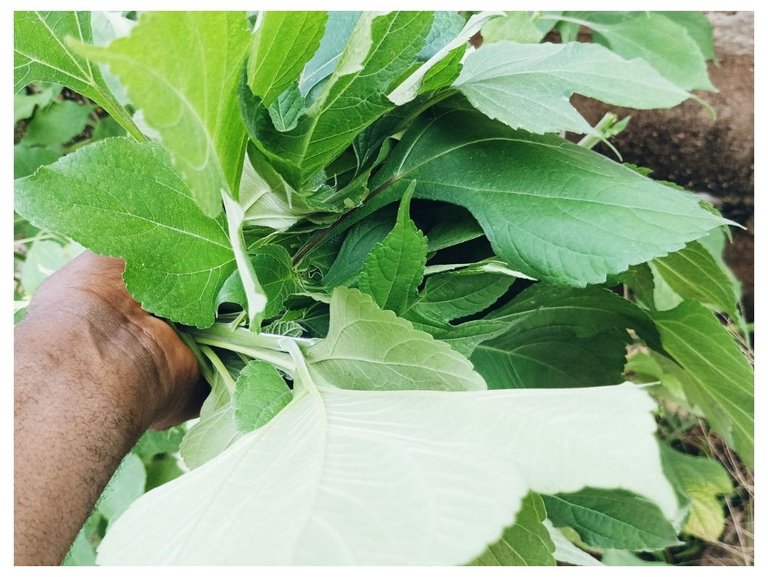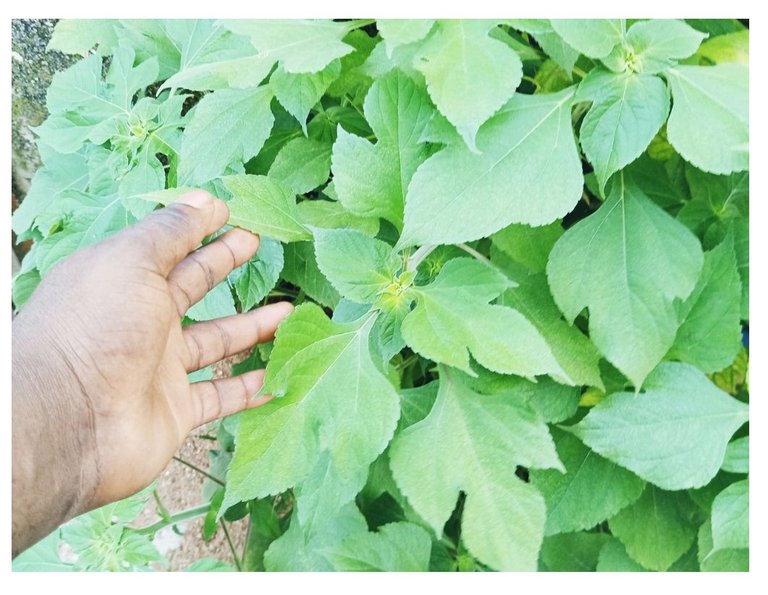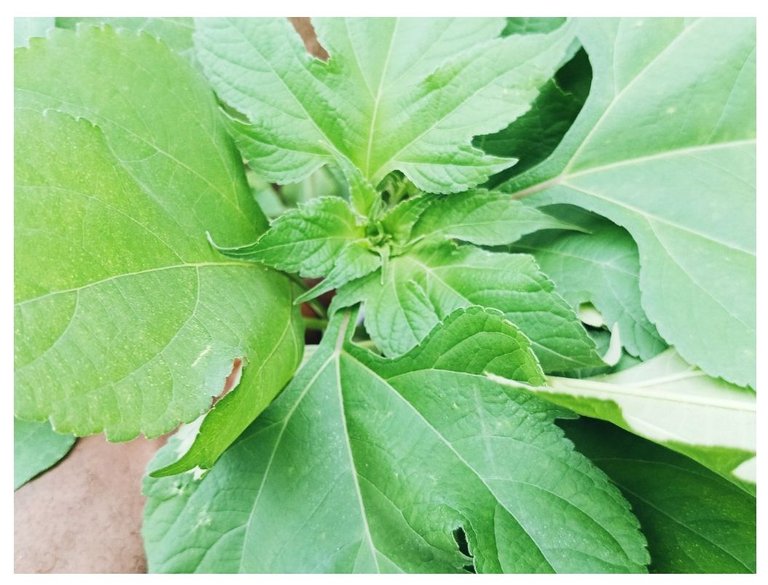 The leaves is very wide that it has more and more to develop a new leaf if by chance it got cut off. The leaves is very bitter when you taste it. The rabbit 🐇🐰🐇 , the guinea pigs, the sheep and goat, the cattle loves it so much. I did it with all my mind to explain more in details.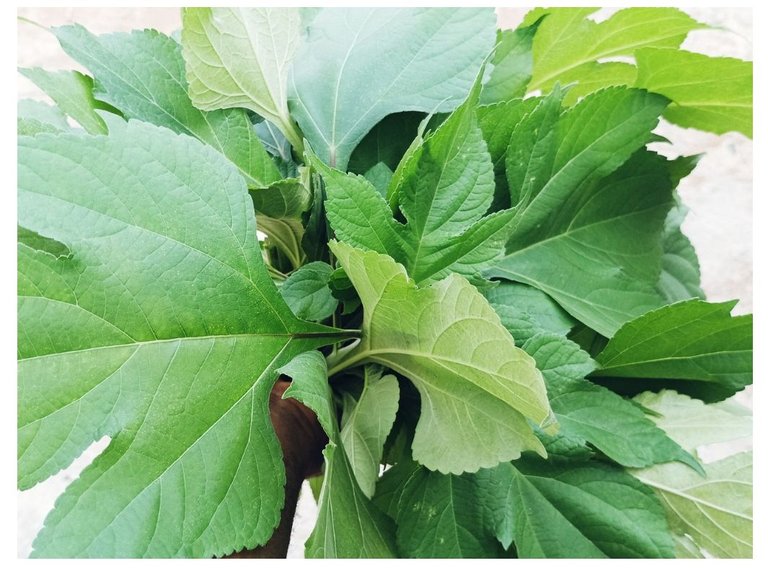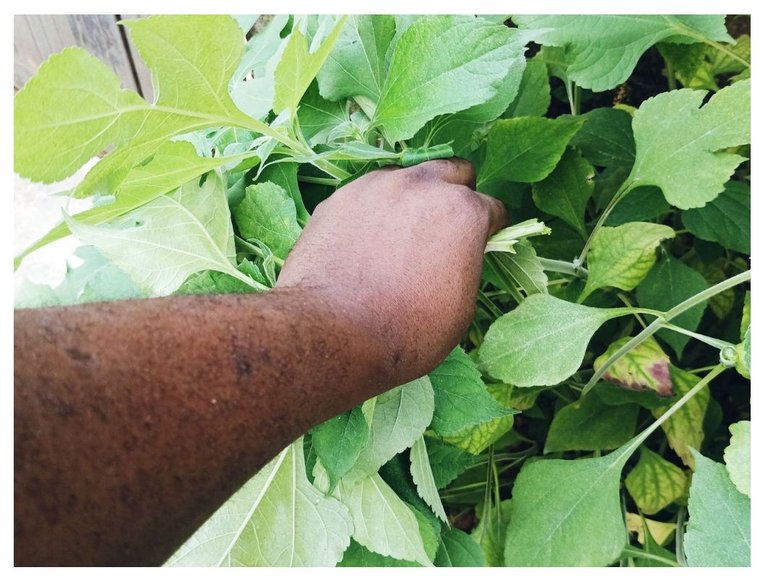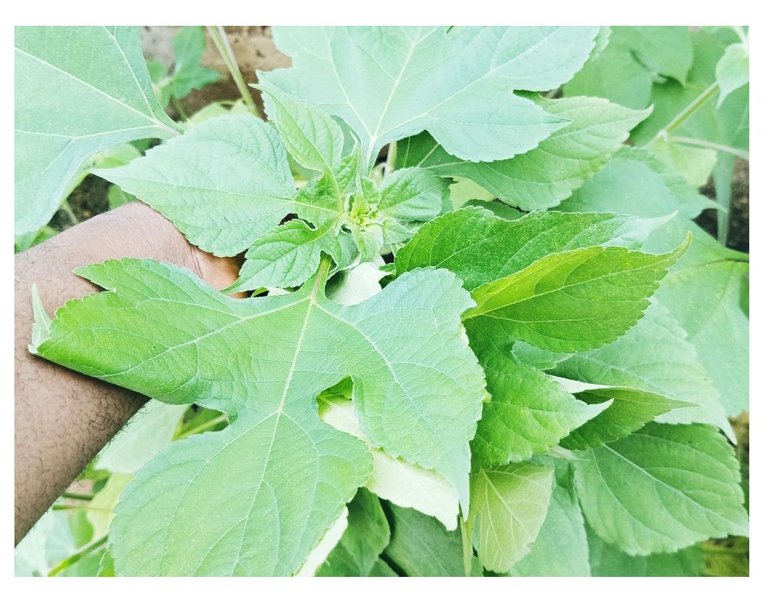 I go into the woods to fetch them and also distribute them to my animals. They find More Love in it when they consume it thoroughly with the soft stem.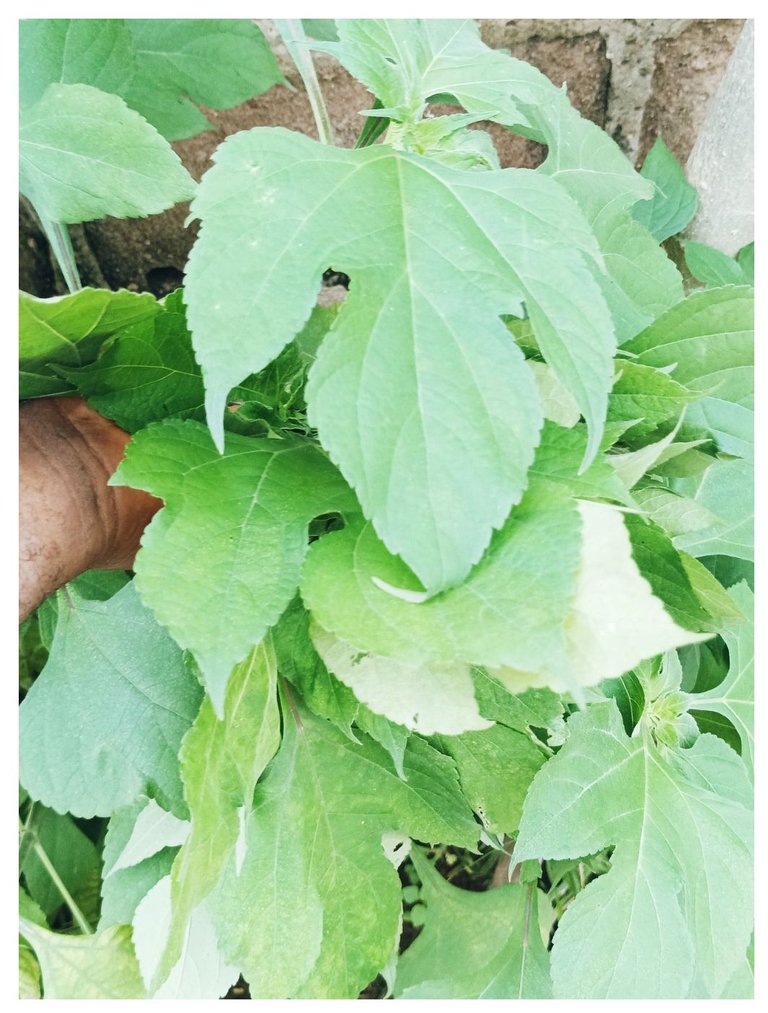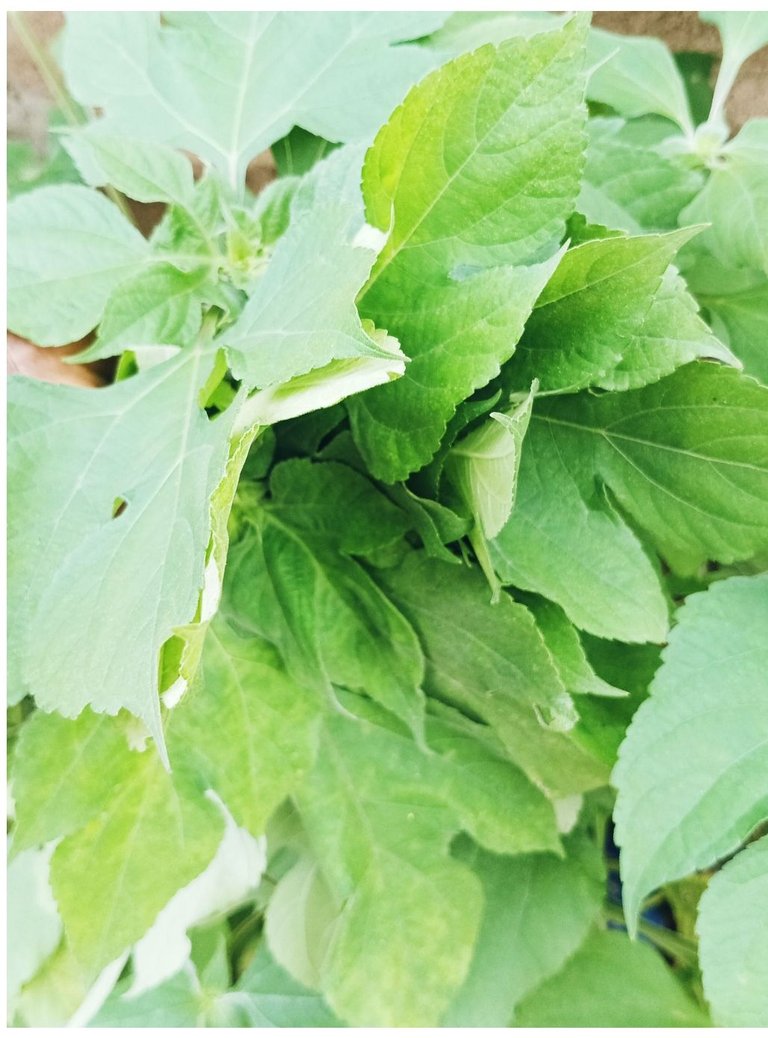 ---
---
---
When I fetched it From the woods, I would leave it for a while inside an open environment or space. Then I will expose it to the atmosphere because of the insects, termite and more harmful animals.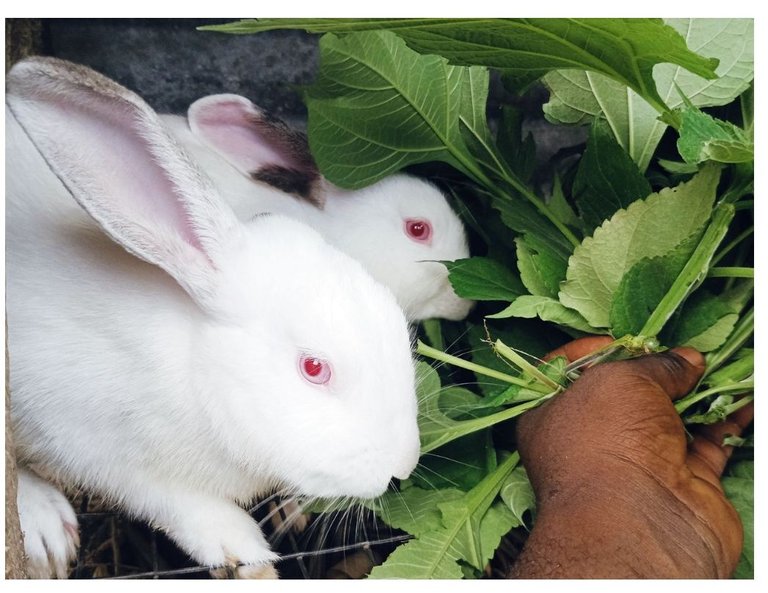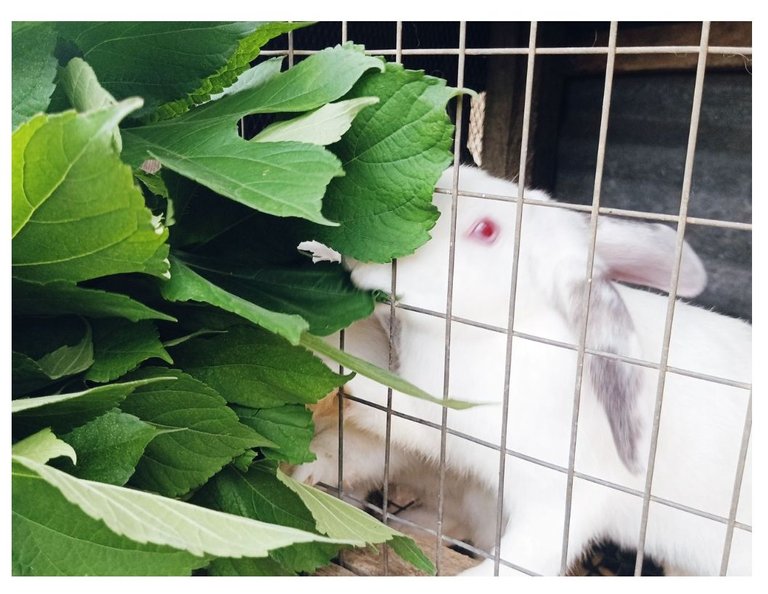 I then later, go to the Rabbit 🐇🐰🐇 pen to administer the feeding for them. It very much edible for animals but you also need to adjust your animals in such away from the wrong feeling about the plant. When you feed your animals in excess. They start to go into more feeding practices which can lead to diarrhea for some days or for a week.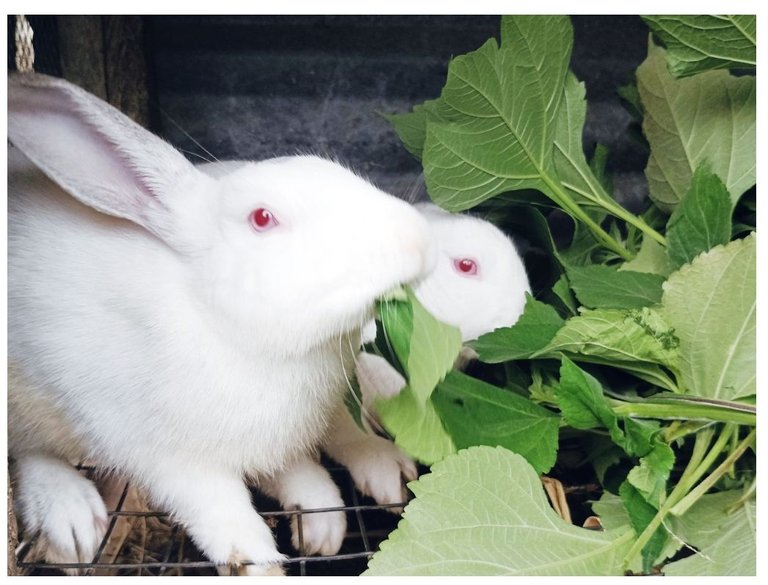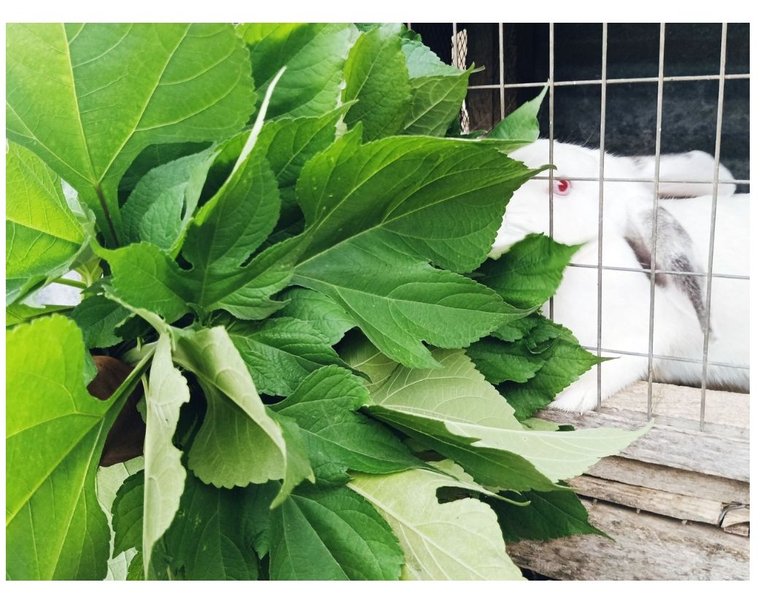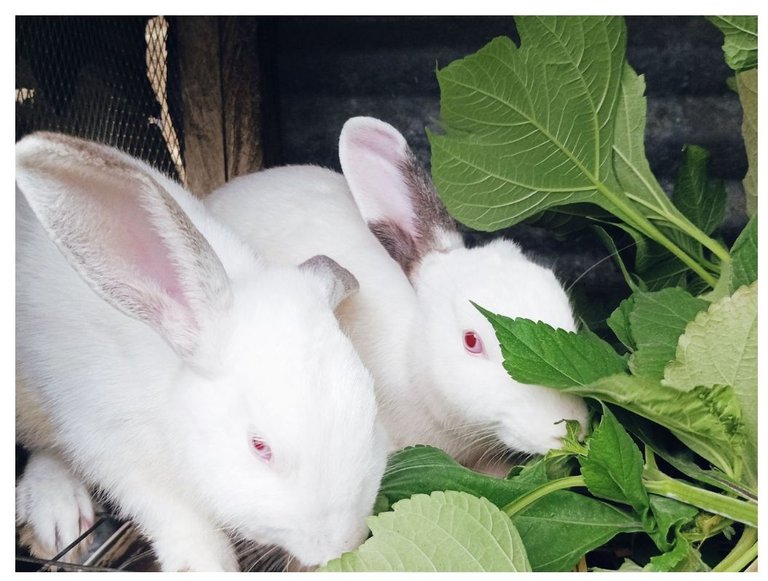 They feed on every aspect of the plant. Very succulent and easy to digest for them.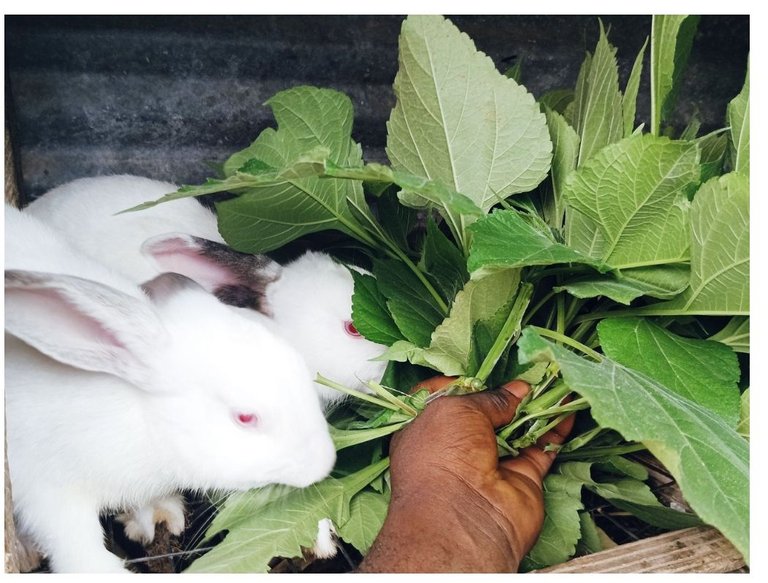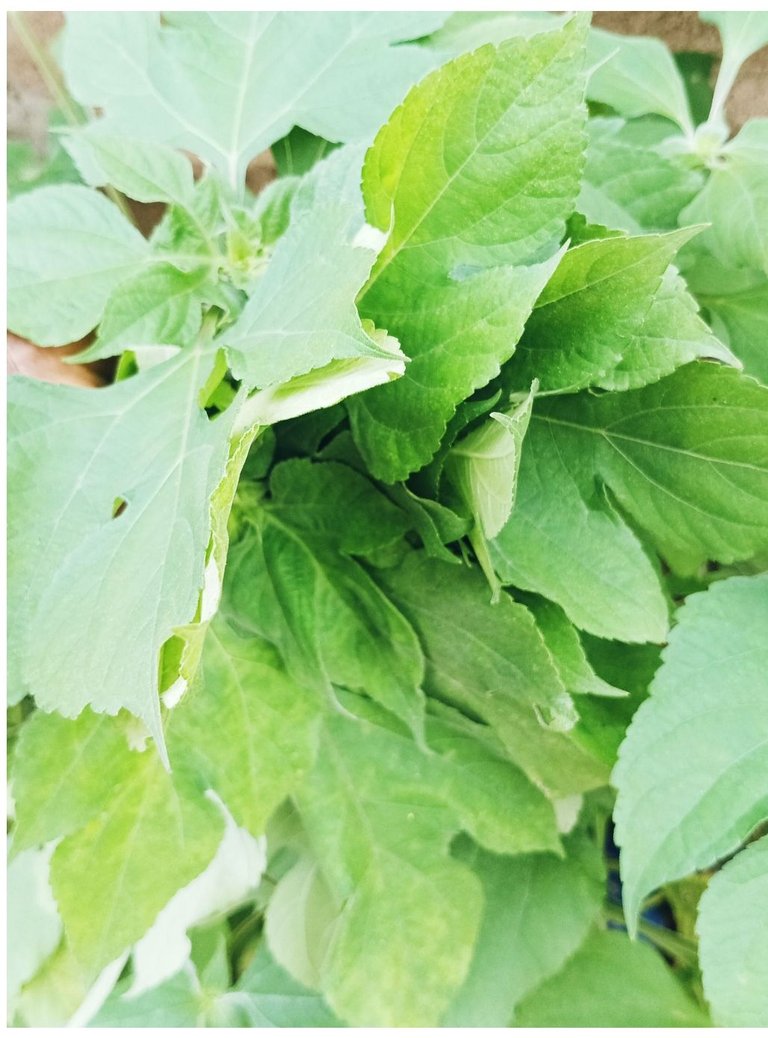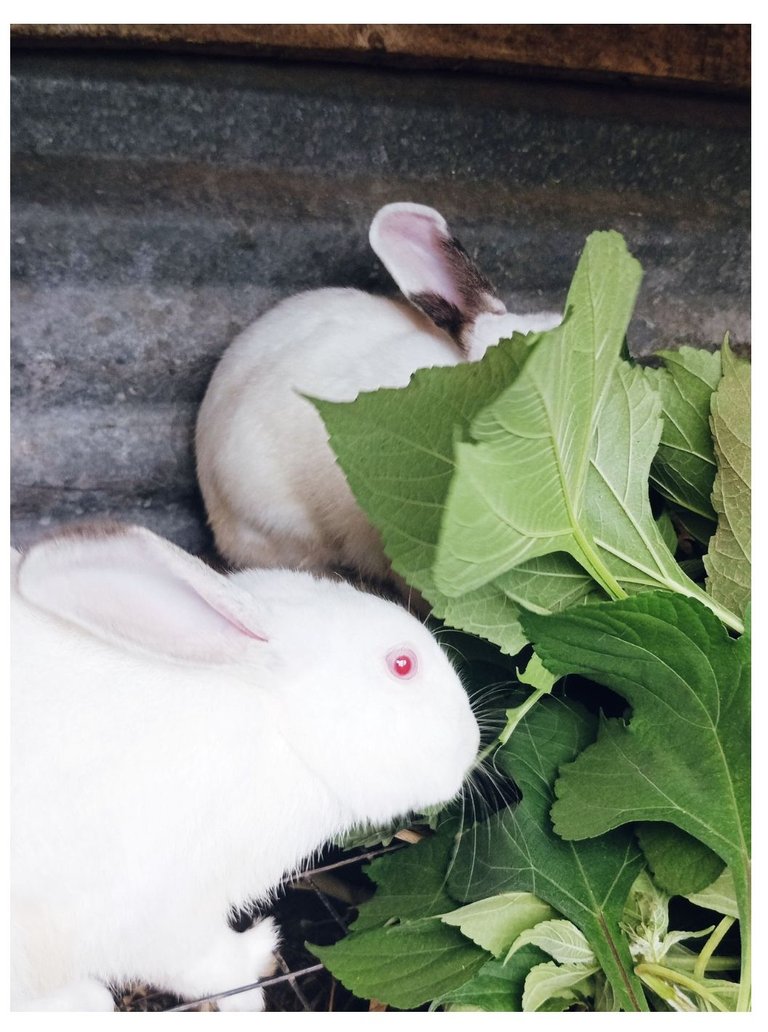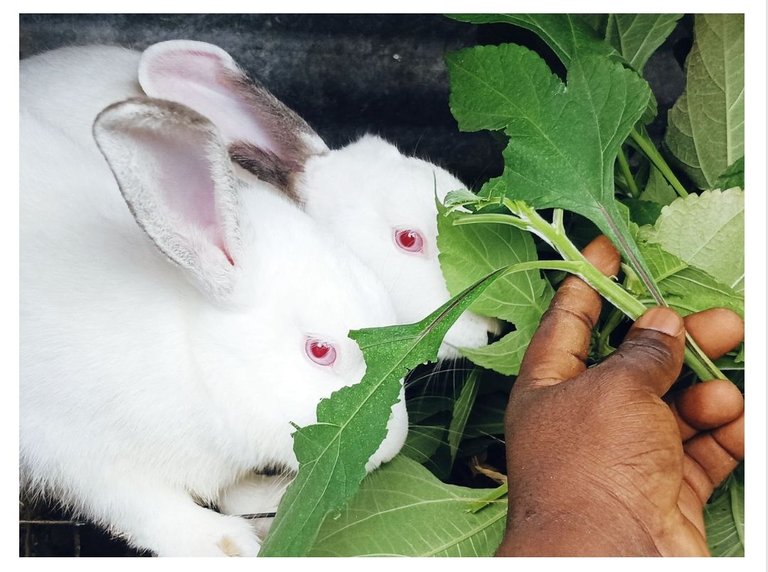 The plant can be easily be transplanted from one place to another without any kind of horrible natural effect. You transplant it with soil underneath and that's all. You keep on applying more water every day.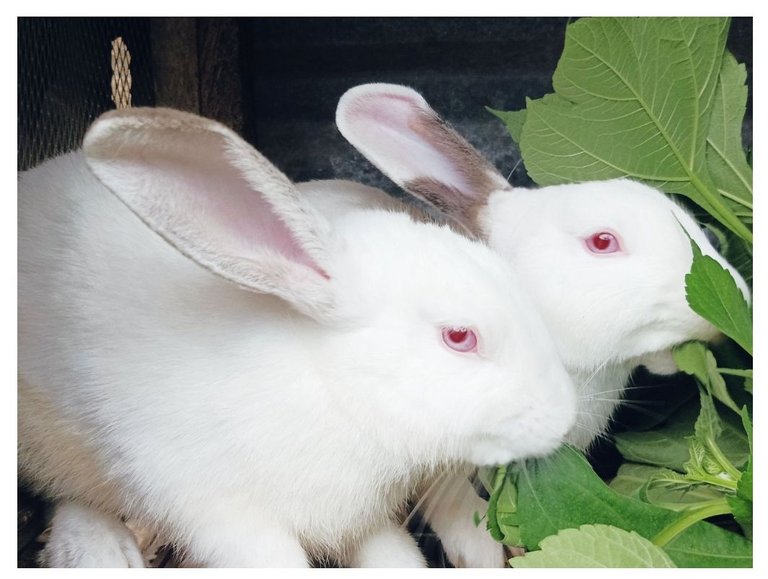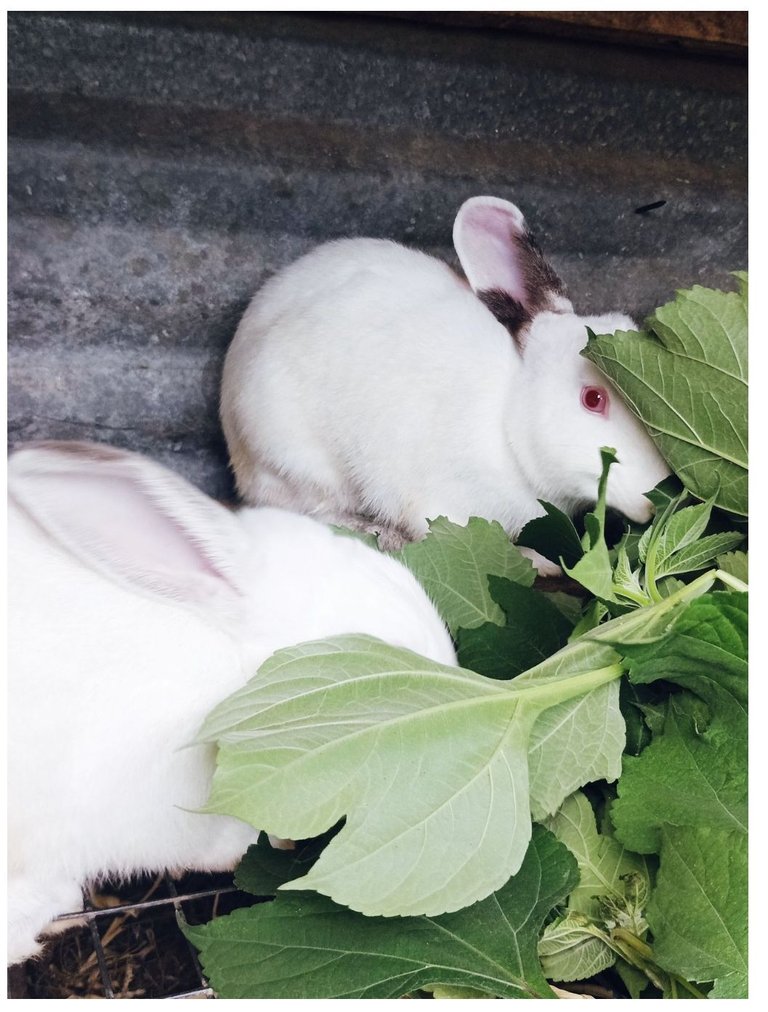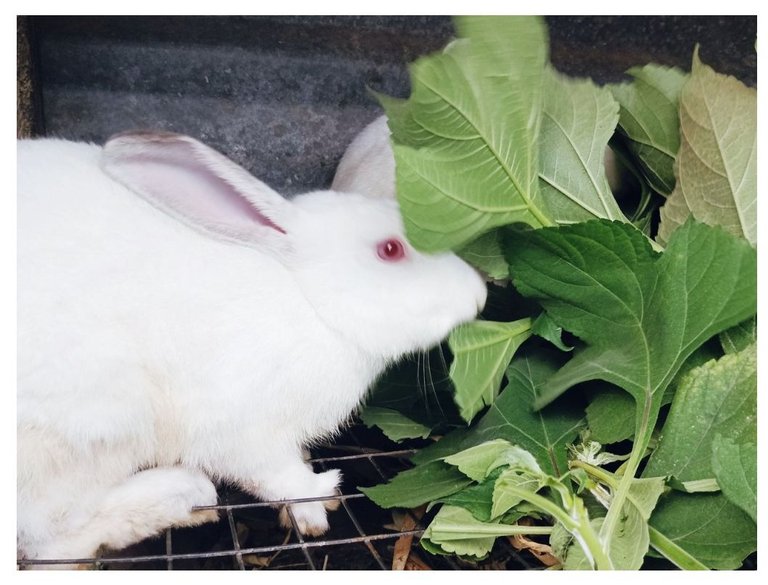 Camera Details. ( Infinix Note 7 )
MAIN CAMERA
Quad 48 MP, f/1.8, # Camera Details. ( Infinix Note 7 )
MAIN CAMERA
Quad 48 MP, f/1.8, (wide), 1/2.0", 0.8µm, PDAF
2 MP, f/2.4, (macro)
2 MP, f/2.4Mobile, (depth)
2 MP, f/1.8, (dedicated video camera) - 128/6 model only
Features Quad-LED flash, panorama, HDR
Video 1080p@30fps
SELFIE CAMERA
. The n
Single 16 MP, f/2.0, 26mm (wide), 1/3.06", 1.0µm
Video 1080p@30fps
---
Thanks For Stopping by And checking Out My Blog 📝📖🗒️
---
Original content by me, @mattsanthonyit
---
Please important note▶️, order than any stated link in my post otherwise every other photographs used in my posts are originally taken and owned by me @mattsanthonyit, if you like them and wish to use any of my images please contact me privately. Thanks🔛.
🗓️Date Capture: 29/9/2023. 📸Medium capture: Infinix Note5 Smartphone. 🌍Location: Ilorin.Kwara State. Nigeria. 🕰️Time:12:03am ⚡Posted with: peakd.com
---
If you actually like what you see😃😄😉,watch📷📺📸 and read📖📋 I would equally be grateful for an upvote♥️⚡ a very cool comment under my comment box or a reblog 🌀😏 for everyone to see ... and perhaps maybe you would like to follow me for more of my Post to show on your own feeds. Don't miss any of my Post.🔝. Special thanks to all who put big smiles on my face with Auto Upvote for always being supportive to me 💞💯.
Twitter:
Check out Matthew O. Akinlotan [peakd @mattsanthonyit ] (@mattsanthonyit): https://twitter.com/mattsanthonyit?s=09
---
Instagram:
https://instagram.com/officialoluwagb...
---
YouTube:
[https://m.youtube.com/channel/UCPBPk8al3dnLy5xAWnbWT1w
---
Facebook:
( https://mobile.facebook.com/akinlotan...)
---
Hive:
---
⬇️⬇️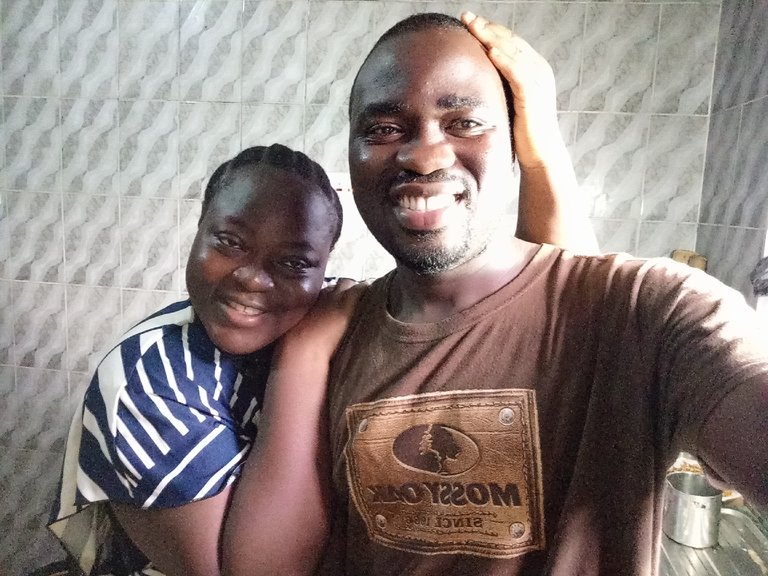 Matthew is a farmer and lover of Hive. HIVE has really helped my life to grow more healthier than I was, HIVE testimony. I'm a Dad, husband and a hustler. Farmer who loves animals, he practice what he preaches . He is also a Photographer, Traveller , Mr Chef ( Loves Cooking) and above all, he is a blogger and a vlogger♣️♠️
---
---