The Update About the Pepper Farming Activities || The Chilli Peppers 🌶️🌶️ Growing Up With Stunning PRODUCTION Daily.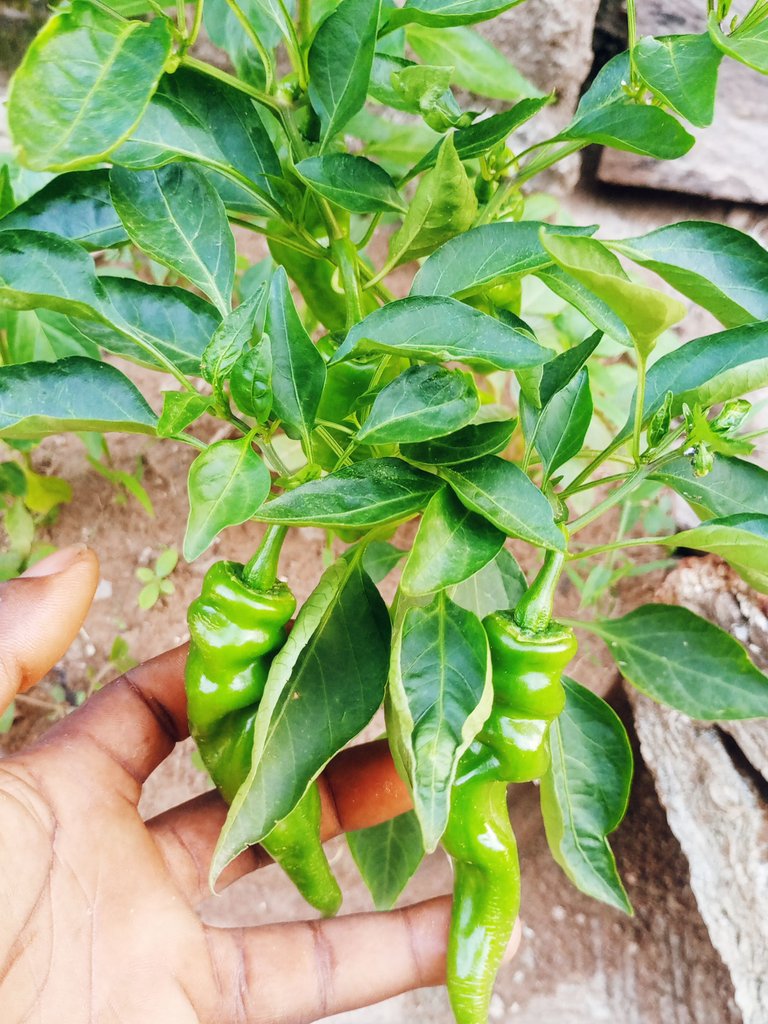 Hello Hivers 💕💘,
Now we have some new already grown up chili pepper which is very healthy and the growing pattern is very encouraging and this has also been an inspirational with positive mindset for me I already made some few mobile seedbed with new pepper seeds. The reason being that we have so many increase in prices in fresh perishables at the moment. Even when you go to the local market you can testify to what I am saying definitely that everything else triple it price most especially Tomatoes at this present time. It bring down the economic status with my own little observation simply because there is no inflow of fund and yet we have increase in prices of services and commodities. so I went ahead to do my own research and came back to the farm to plant more of green perishables like pepper tomatoes for a start.
I did a little bit of experiment and its working well. There are some other people who can go into days type of perishable farming although it involves a lot of added energy. In terms of weeding cultivating and also record keeping. I always keep my record daily or at most three times in a week to know the status of what I already planted for a long period of time and yet I have more of the records at hand. I took some pictures of how the chili pepper and Bell pepper goes.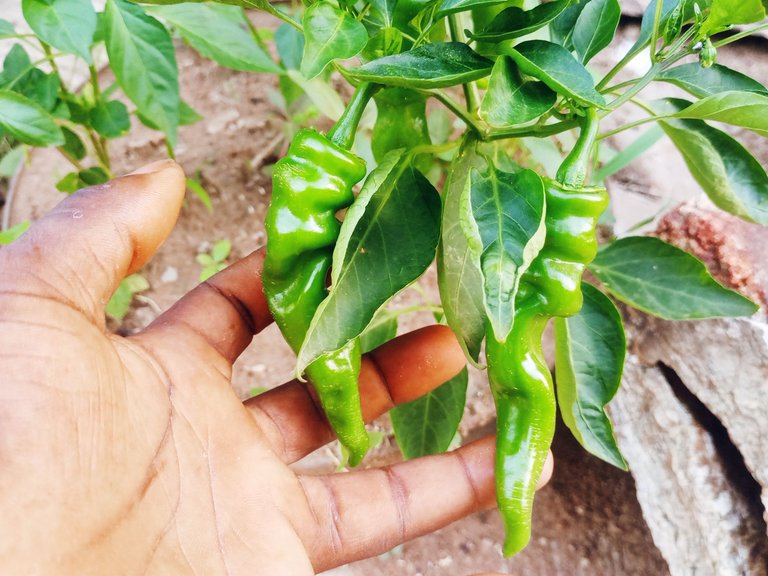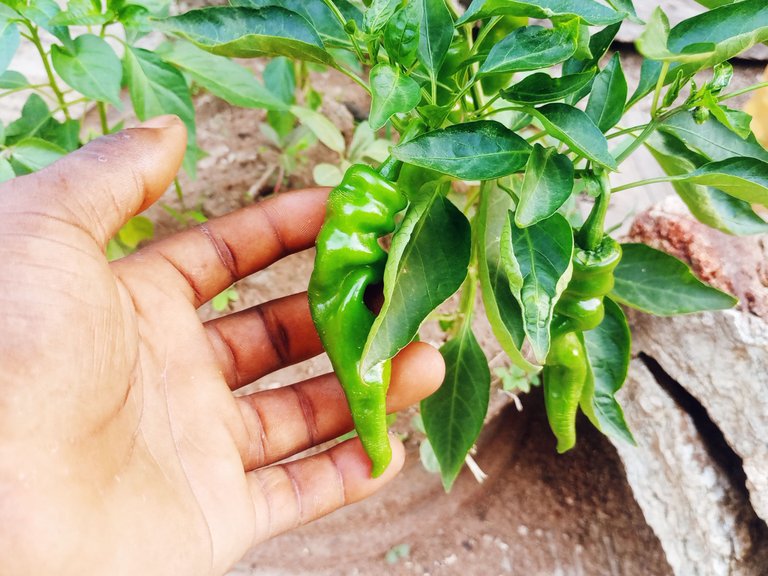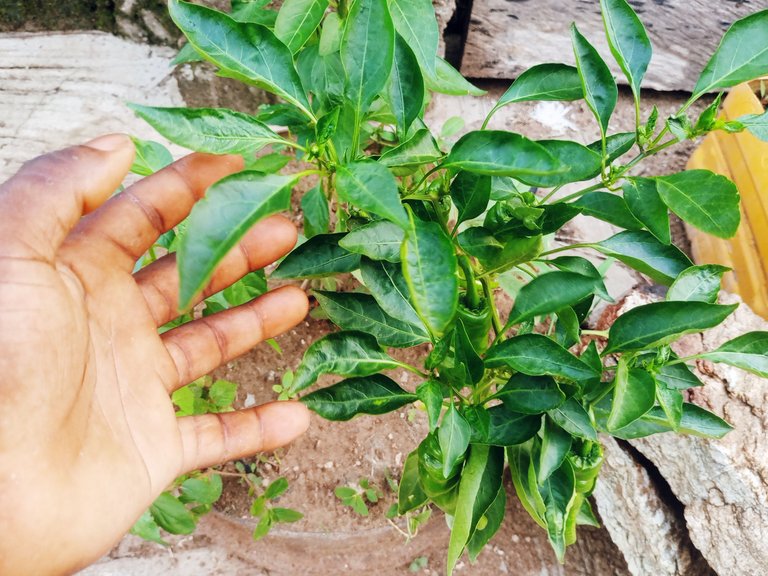 the output which I called the production is very encouraging and now I have more people throwing up at the same time. I planted them few weeks ago and also transplanted them into a bigger mobile seabed and they are coming up gradually. It is always a very good thing when you can plant your own crops or seed yourself. It brings all about more knowledge on what you are planting as a farmer.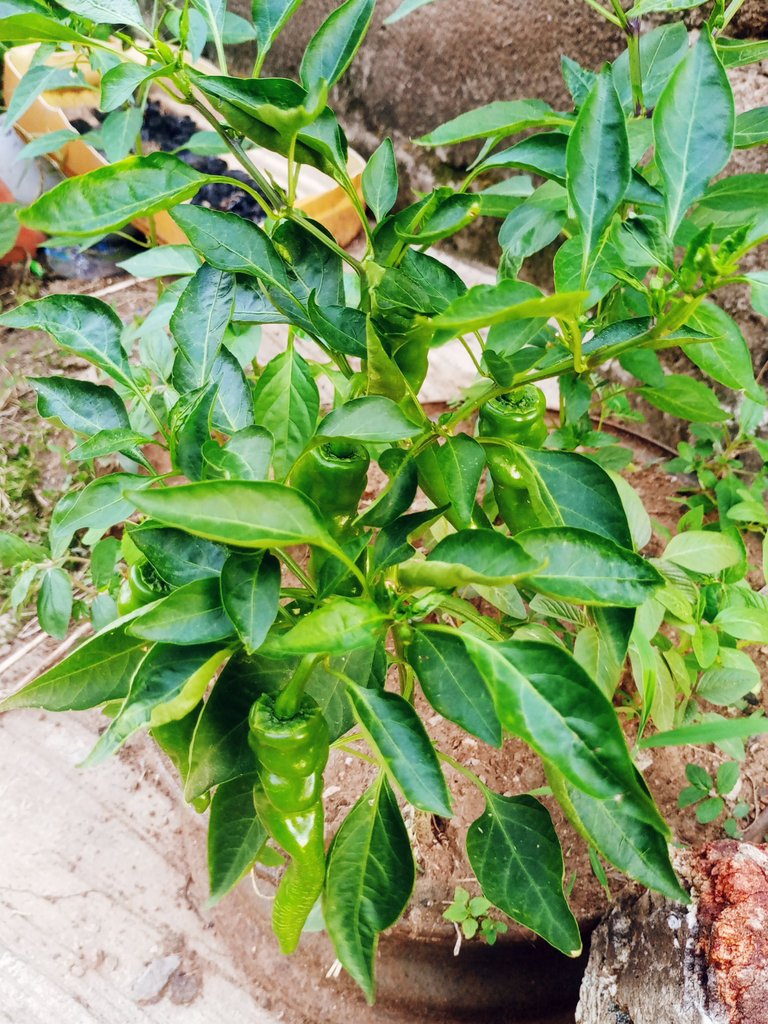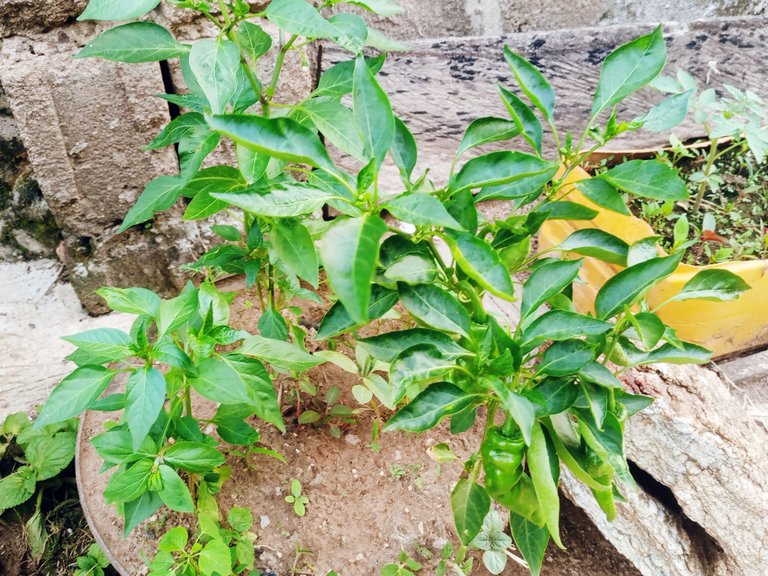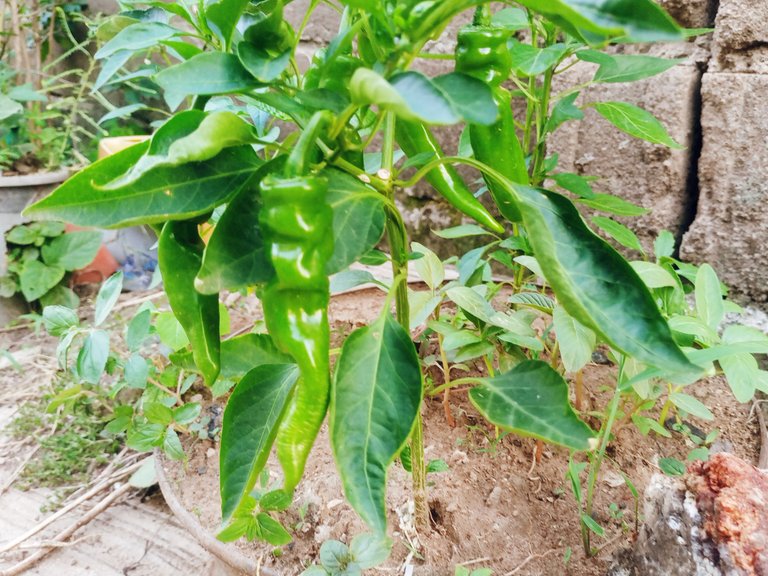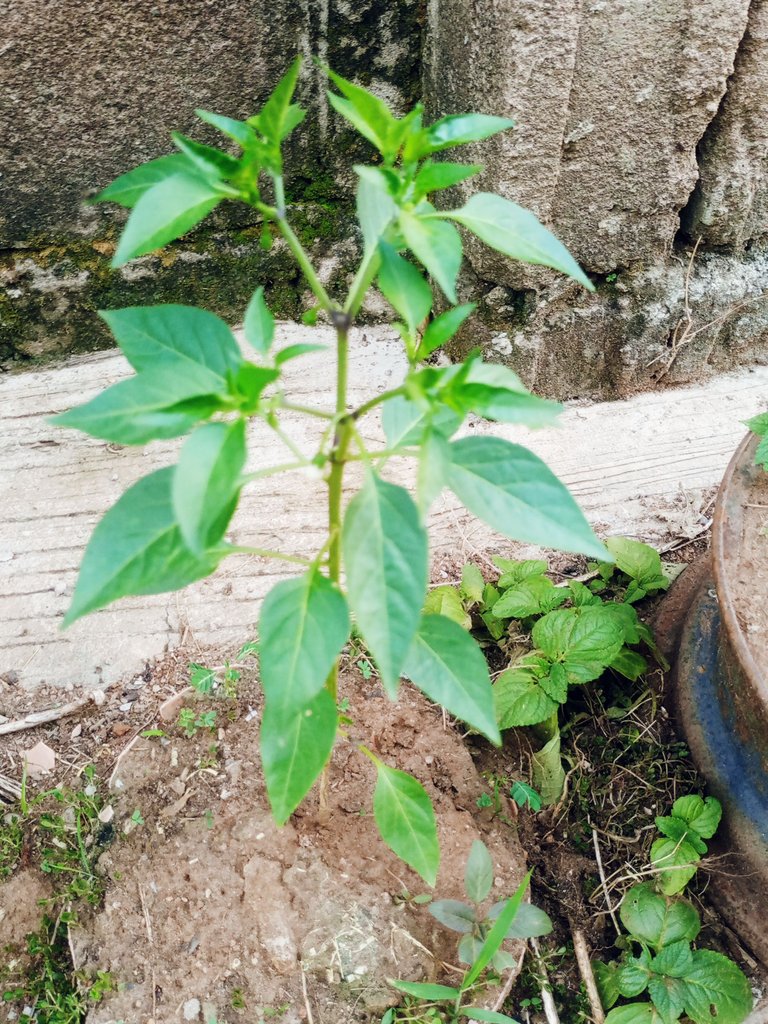 I also planted some few seed day before yesterday but the process was not fully captured so I can do that the game for some questions I saw on my discord channel. Maybe in my next post I'm going to show us how to plant it faintly. You can plant it inside a transparent nylon and transplant it when it grow up or better still you can plant it inside a mobile seedbed straight up.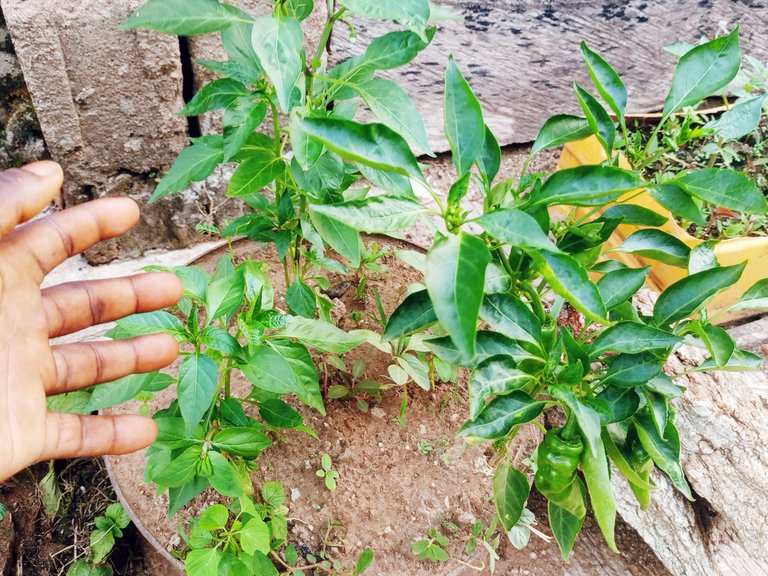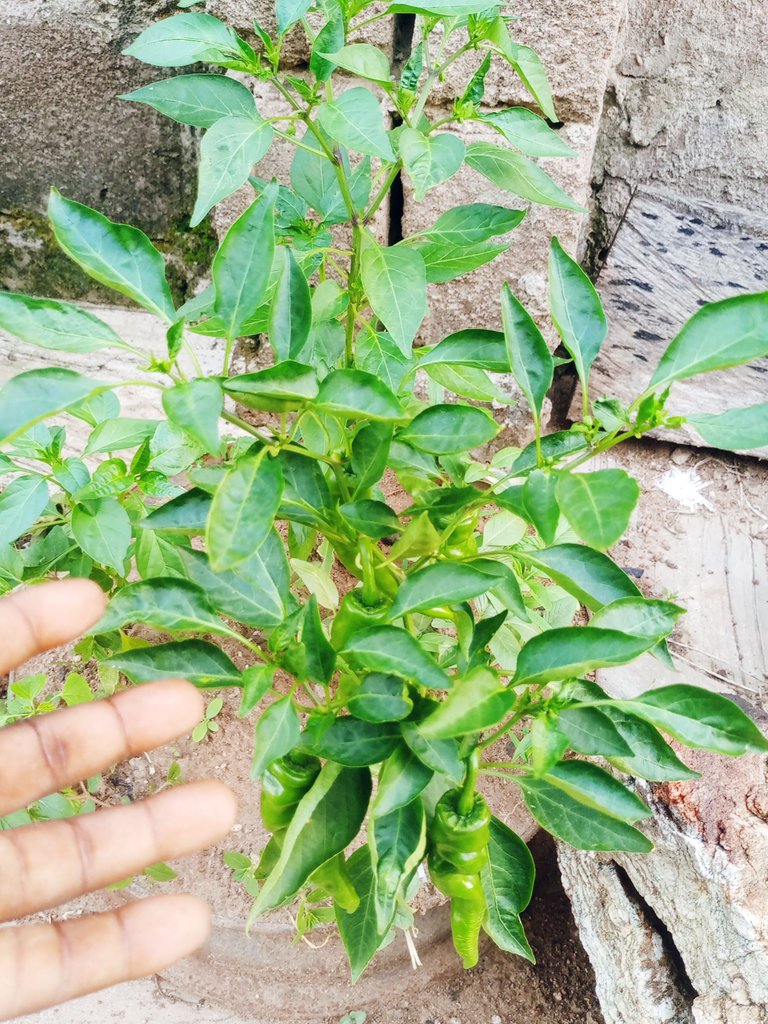 this is a very great testimony for me because if you are always thinking about granting yourself a freedom as a farmer you need to start from little then when they talk about some particular crops you can definitely contribute one thing or the other and also conversate with other people confidently with great examples backing it up.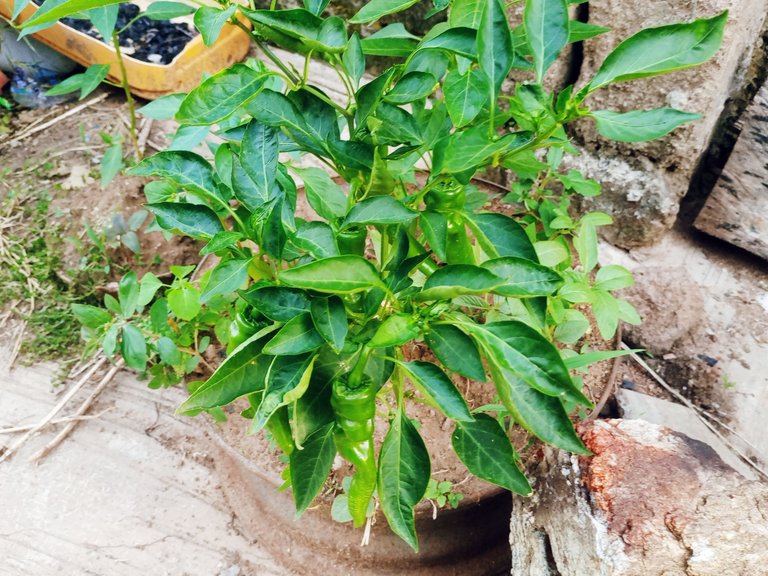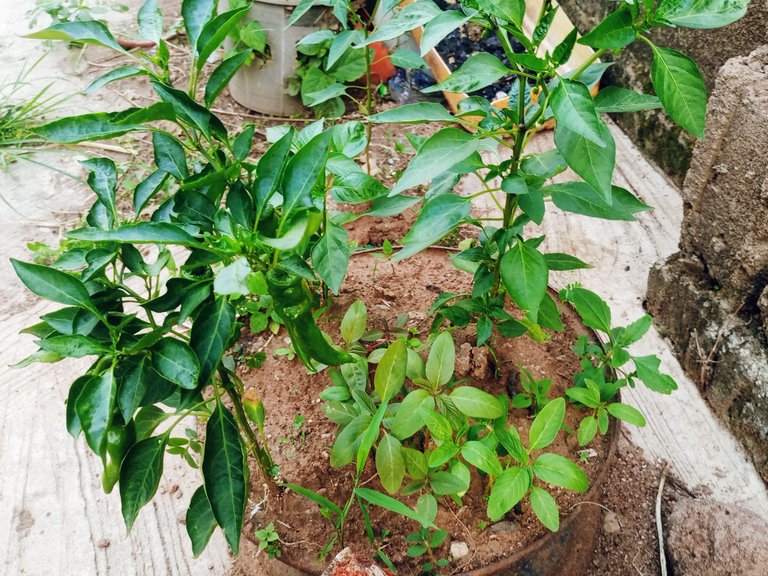 Camera Details. ( Infinix Note 7 )
MAIN CAMERA
Quad 48 MP, f/1.8, # Camera Details. ( Infinix Note 7 )
MAIN CAMERA
Quad 48 MP, f/1.8, (wide), 1/2.0", 0.8µm, PDAF
2 MP, f/2.4, (macro)
2 MP, f/2.4Mobile, (depth)
2 MP, f/1.8, (dedicated video camera) - 128/6 model only
Features Quad-LED flash, panorama, HDR
Video 1080p@30fps
SELFIE CAMERA
. The n
Single 16 MP, f/2.0, 26mm (wide), 1/3.06", 1.0µm
Video 1080p@30fps
---
Thanks For Stopping by And checking Out My Blog 📝📖🗒️
---
Original content by me, @mattsanthonyit
---
Please important note▶️, order than any stated link in my post otherwise every other photographs used in my posts are originally taken and owned by me @mattsanthonyit, if you like them and wish to use any of my images please contact me privately. Thanks🔛.
🗓️Date Capture: 20/5/2023. 📸Medium capture: Infinix Note5 Smartphone. 🌍Location: Ilorin.Kwara State. Nigeria. 🕰️Time:7:19am ⚡Posted with: peakd.com
---
If you actually like what you see😃😄😉,watch📷📺📸 and read📖📋 I would equally be grateful for an upvote♥️⚡ a very cool comment under my comment box or a reblog 🌀😏 for everyone to see ... and perhaps maybe you would like to follow me for more of my Post to show on your own feeds. Don't miss any of my Post.🔝. Special thanks to all who put big smiles on my face with Auto Upvote for always being supportive to me 💞💯.
Twitter:
Check out Matthew O. Akinlotan [peakd @mattsanthonyit ] (@mattsanthonyit): https://twitter.com/mattsanthonyit?s=09
---
Instagram:
https://instagram.com/officialoluwagb...
---
YouTube:
[https://m.youtube.com/channel/UCPBPk8al3dnLy5xAWnbWT1w
---
Facebook:
( https://mobile.facebook.com/akinlotan...)
---
Hive:
---
⬇️⬇️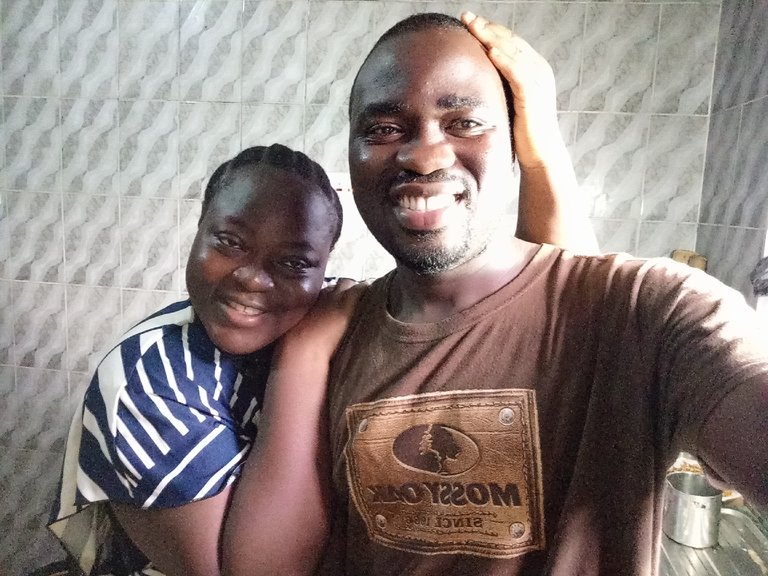 Matthew is a farmer and lover of Hive. HIVE has really helped my life to grow more healthier than I was, HIVE testimony. I'm a Dad, husband and a hustler. Farmer who loves animals, he practice what he preaches . He is also a Photographer, Traveller , Mr Chef ( Loves Cooking) and above all, he is a blogger and a vlogger♣️♠️
---
---