The True Manifestation and Practical Application Evidence Of My Feeding Trial Of Watermelon Waste To My Snails 🐌🐌 || Not Up To 24Hours Experiment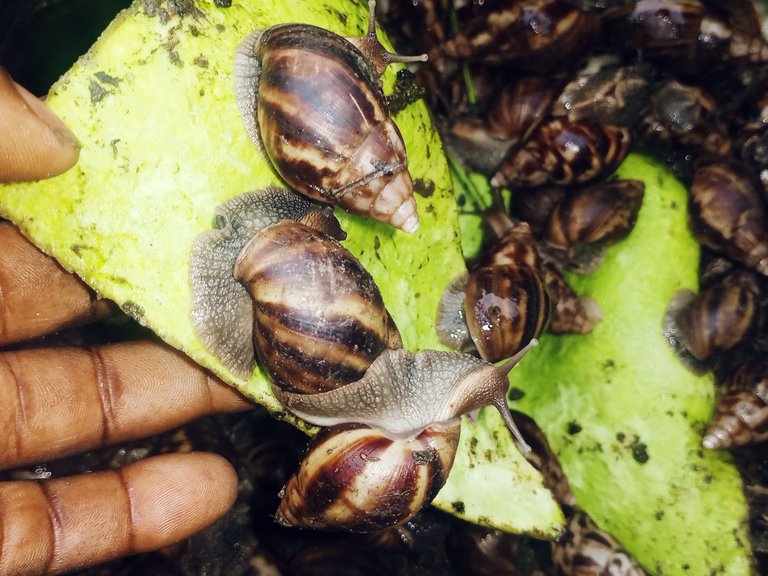 Hello Hivers 💕💞,
When you involve yourself in practical experiment you need to show your end result of the practical. This was the reason why I took my time to show this in a pictorial view for us. Rearing of snails involves risking and experimenting of several foodstuff, feeds, grasses, weeds, legumes and so on. The practical aspect was shown below.
---
This was when I got there at exactly 9:00pm in the evening or night to see how far they have gone. Yes.
Practically Speaking, when you read novels on the internet you find it difficult to believe how things are being done there to make a true story of the animals, farm or the farmer. But this is simply a practical experiment shown to give a 100% believe that snails do eat and consume Watermelon 🍉🍉 waste.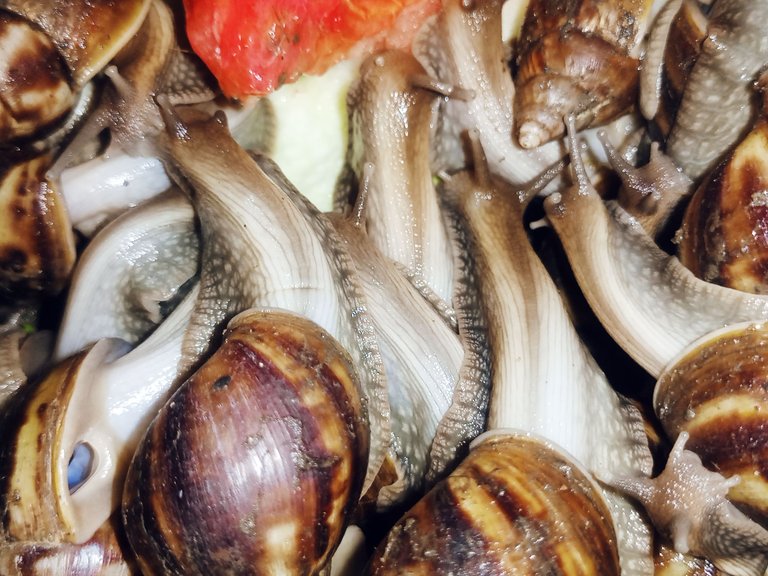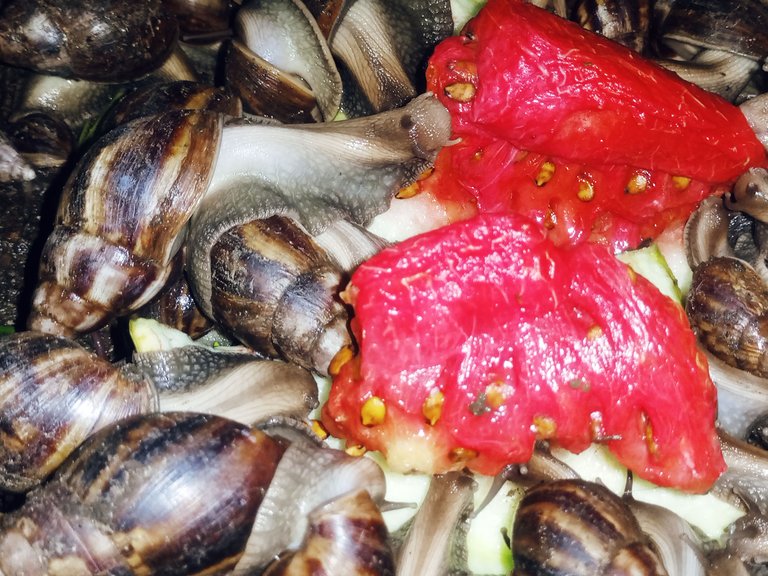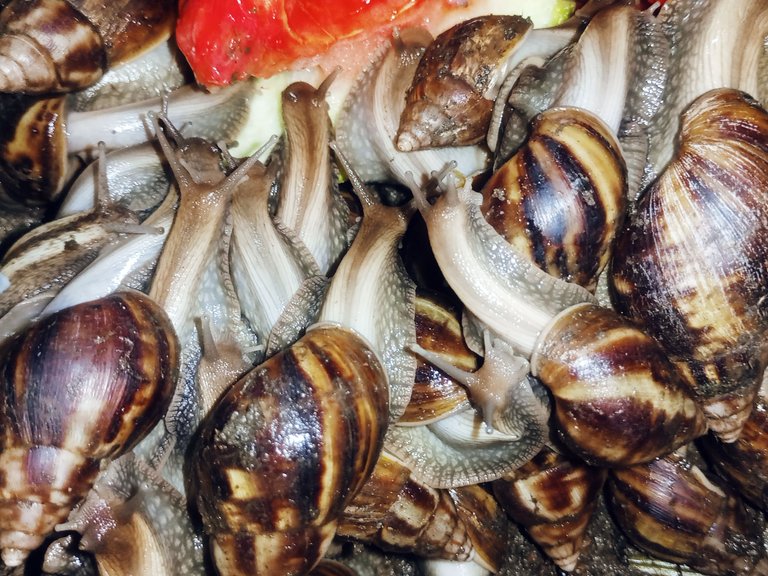 They jointly devour the watermelon into pieces even after 3-4 hours after I fed them.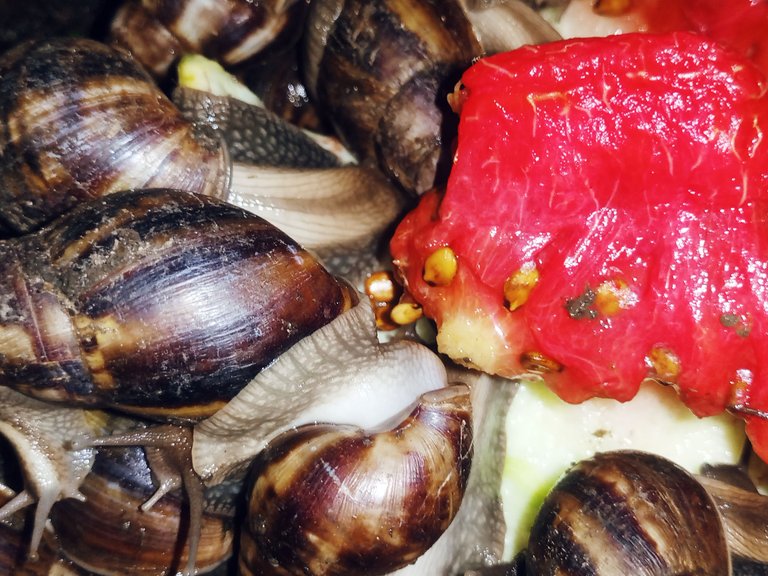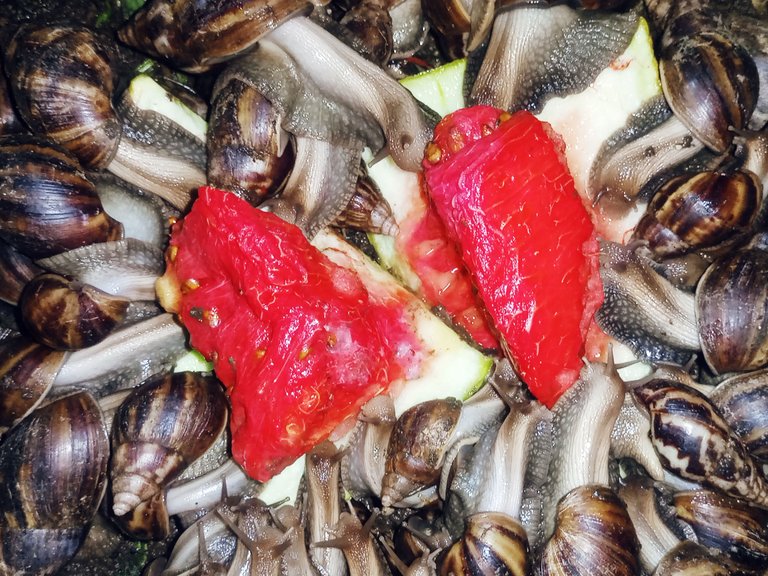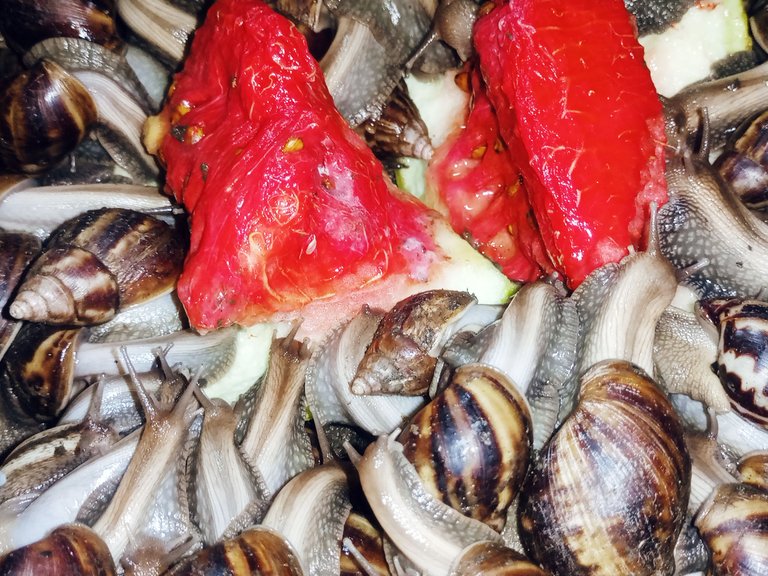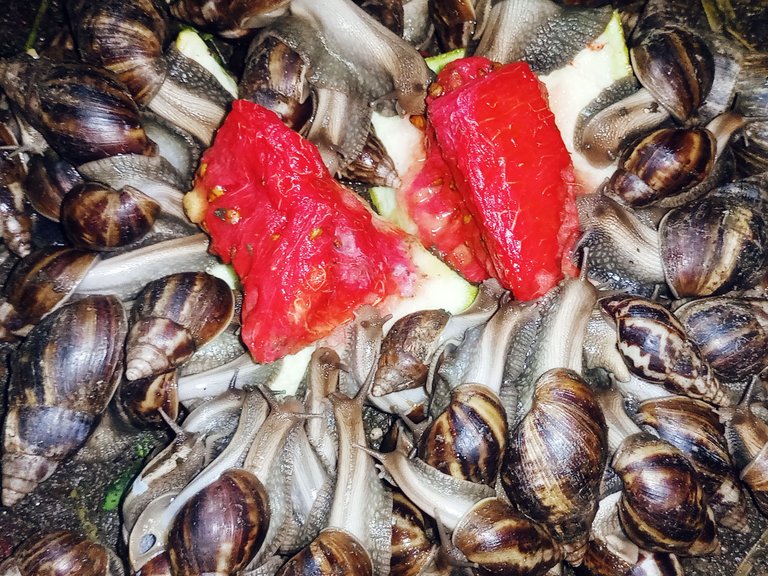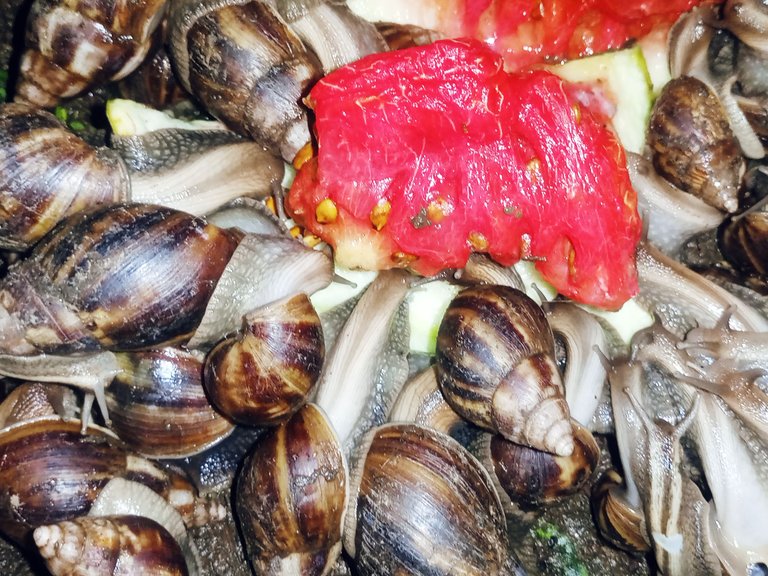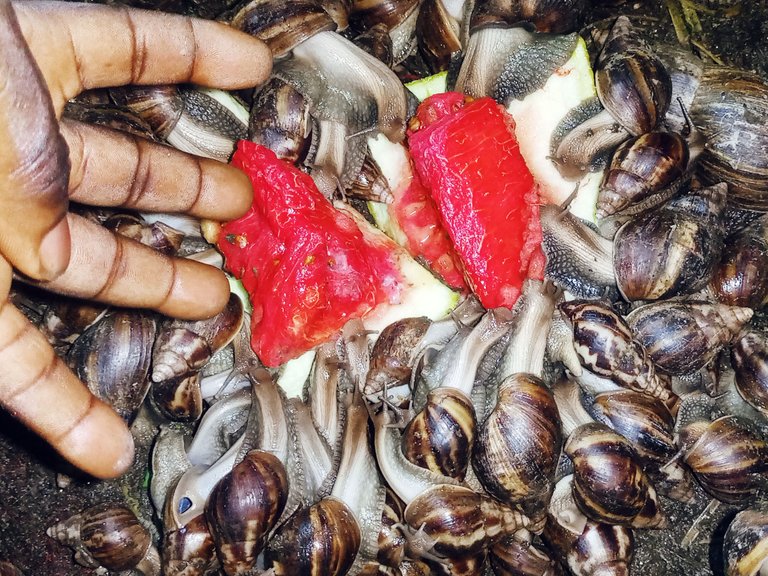 ---
When I got there about 9 hours from when I went there which was 9:00am. They already finished the watermelon waste. If care is not taken you will not believe what I captured. But its very true. I deal on practical application.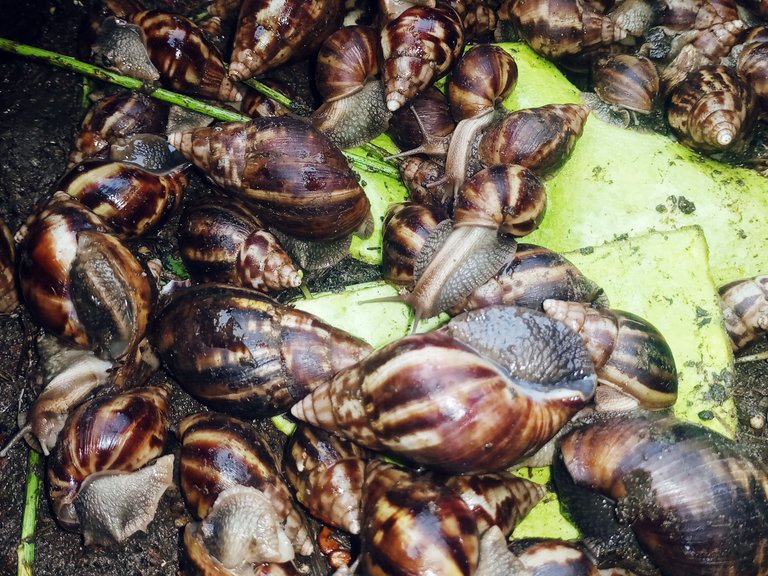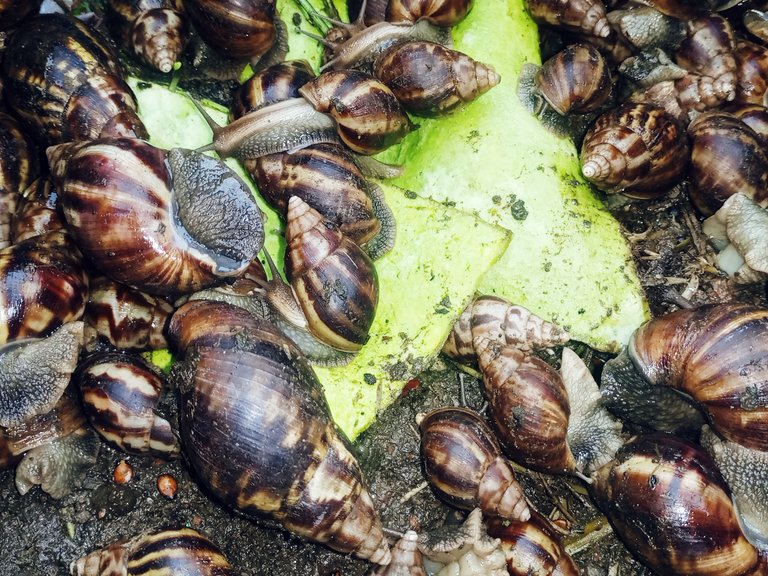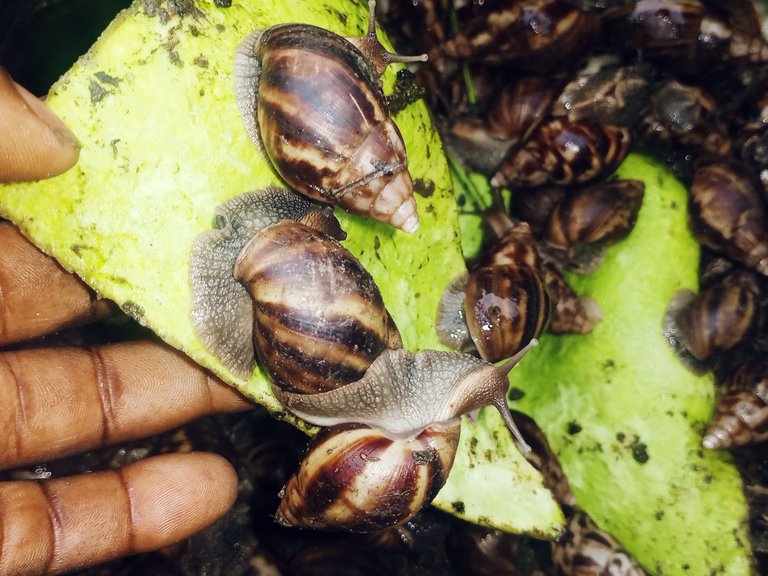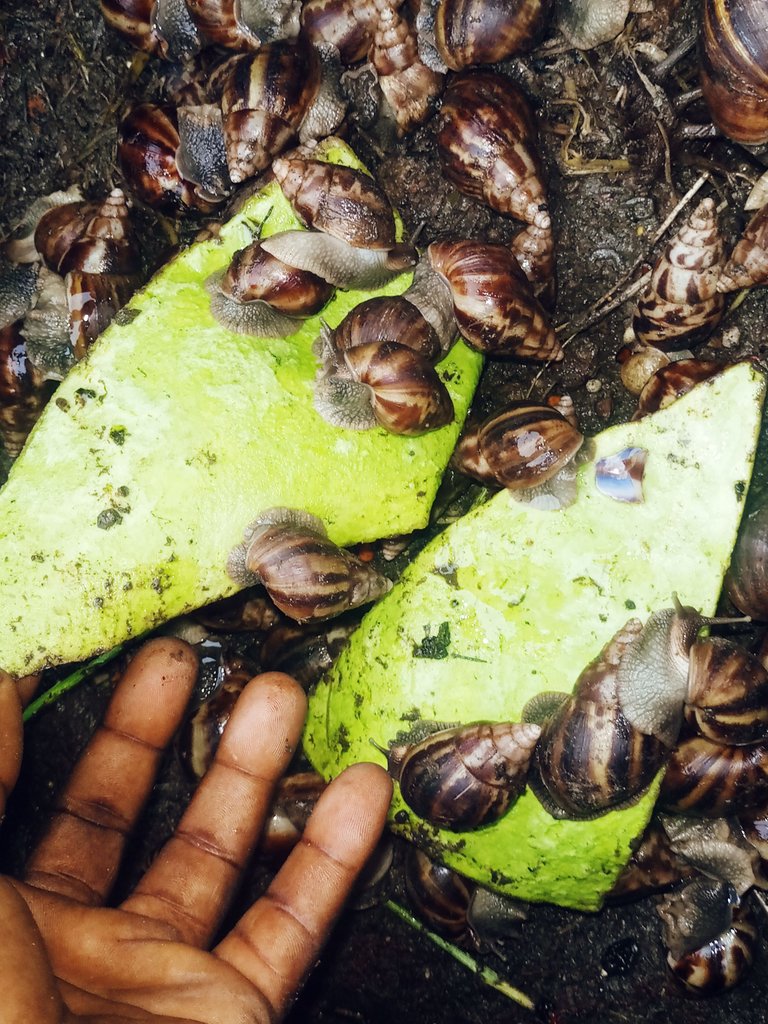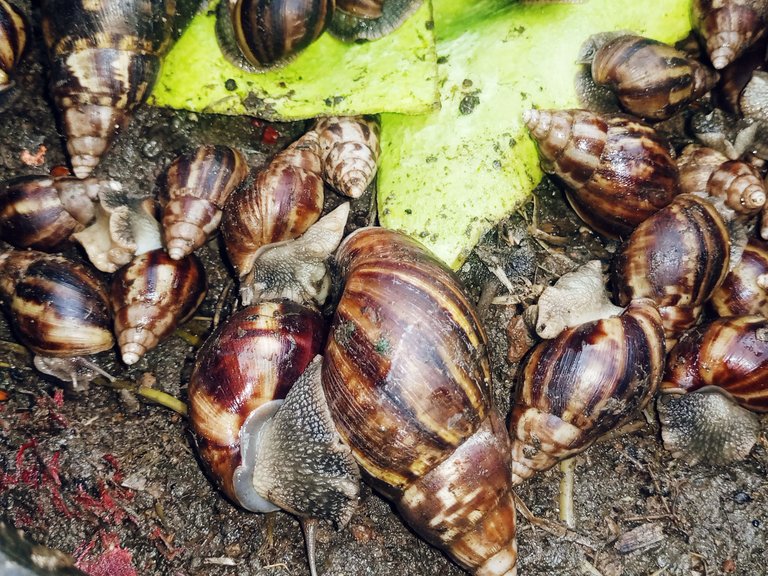 Camera Details. ( Infinix Note 7 )
MAIN CAMERA
Quad 48 MP, f/1.8, # Camera Details. ( Infinix Note 7 )
MAIN CAMERA
Quad 48 MP, f/1.8, (wide), 1/2.0", 0.8µm, PDAF
2 MP, f/2.4, (macro)
2 MP, f/2.4Mobile, (depth)
2 MP, f/1.8, (dedicated video camera) - 128/6 model only
Features Quad-LED flash, panorama, HDR
Video [email protected]
SELFIE CAMERA
Single 16 MP, f/2.0, 26mm (wide), 1/3.06", 1.0µm
Video [email protected]
---
Thanks For Stopping by And checking Out My Blog 📝📖🗒️
---
Original content by me, @mattsanthonyit
---
Please important note▶️, order than any stated link in my post otherwise every other photographs used in my posts are originally taken and owned by me @mattsanthonyit, if you like them and wish to use any of my images please contact me privately. Thanks🔛.
---
🗓️Date Capture: 7/12/2021. 📸Medium capture: Infinix Note5 Smartphone. 🌍Location: Ilorin.Kwara State. Nigeria. 🕰️Time:11:54am ⚡Posted with: peakd.com
---
If you actually like what you see😃😄😉,watch📷📺📸 and read📖📋 I would equally be grateful for an upvote♥️⚡ a very cool comment under my comment box or a reblog 🌀😏 for everyone to see ... and perhaps maybe you would like to follow me for more of my Post to show on your own feeds. Don't miss any of my Post.🔝. Special thanks to all who put big smiles on my face with Auto Upvote for always being supportive to me 💞💯.
Twitter:
Check out Matthew O. Akinlotan [peakd @mattsanthonyit ] (@mattsanthonyit): https://twitter.com/mattsanthonyit?s=09
---
Instagram:
https://instagram.com/officialoluwagb...
---
YouTube:
[https://m.youtube.com/channel/UCPBPk8al3dnLy5xAWnbWT1w
---
Facebook:
( https://mobile.facebook.com/akinlotan...)
---
Hive:
---
⬇️⬇️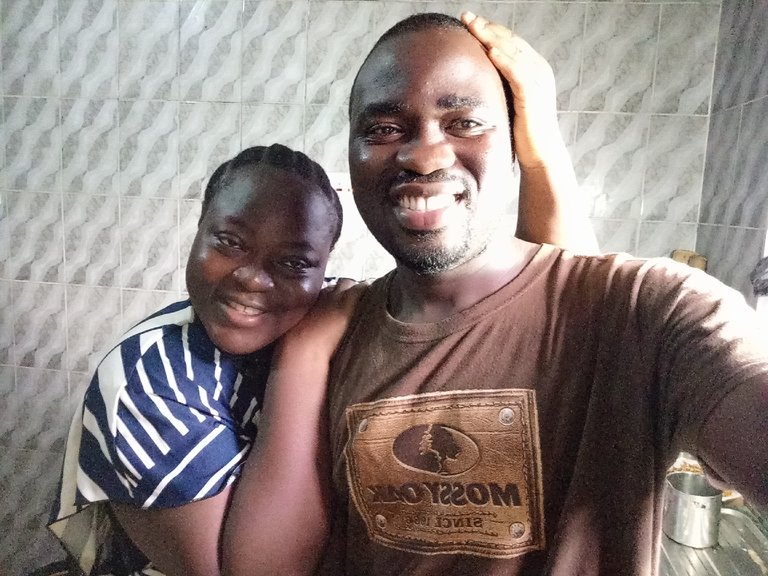 Matthew is a farmer and lover of Hive. HIVE has really helped my life to grow more healthier than I was, HIVE testimony. I'm a Dad, husband and a hustler. Farmer who loves animals, he practice what he preaches . He is also a Photographer, Traveller , Mr Chef ( Loves Cooking) and above all, he is a blogger and a vlogger♣️♠️
---
---