The Street Market 🍊🥔🍊🥔 Along Offa-Ajase Road Kwara State Nigeria.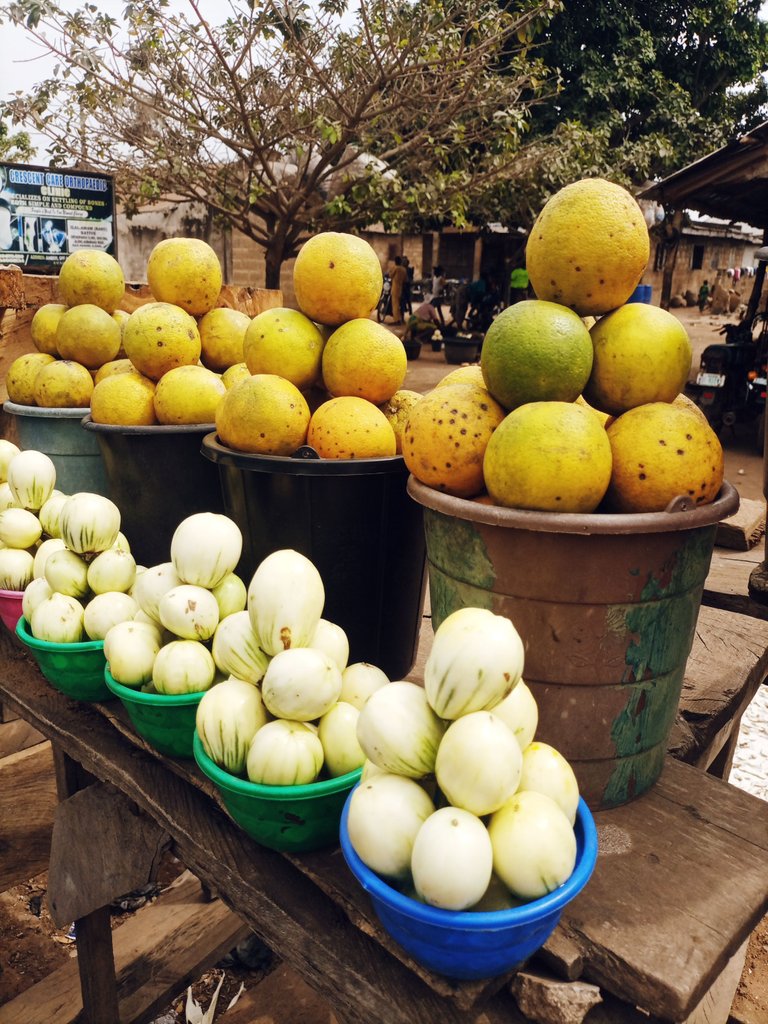 Hello Hivers 💕💘,
For every market there is always one thing or the other to buy and this is always the reason for going from place to place in order to purchase either raw food materials or clothing materials or plastics, umbrellas , and so on. This is very rampant even when you travel out of your own town, state ,neighborhood or even country. Although it varies from place to place but generally speaking it is very easy to locate when you travel. I was coming from another state called osun state when I branch this particular Street fruit market and also food market. I call it straight because it is found mainly on the street where people use the walkway and also buses or vehicles travel from one place to another easily pass the main road. I branch and I make enquiry of some food such as the sweet potato. The sweet potato is one of those food that is cultivated just like the yam. I will say this belongs to the yam family simply because it is harvested in the soil.
They also have oranges and as well as eggplant. I'm not very sure if the eggplant photography is present but the other ones I took picture of them.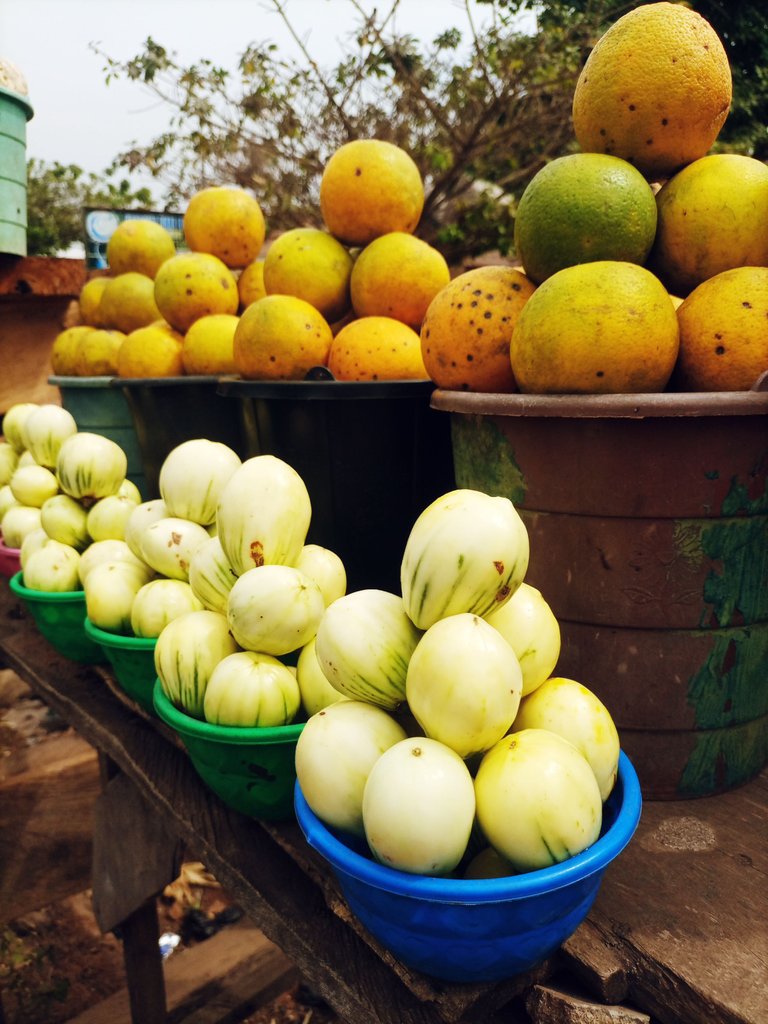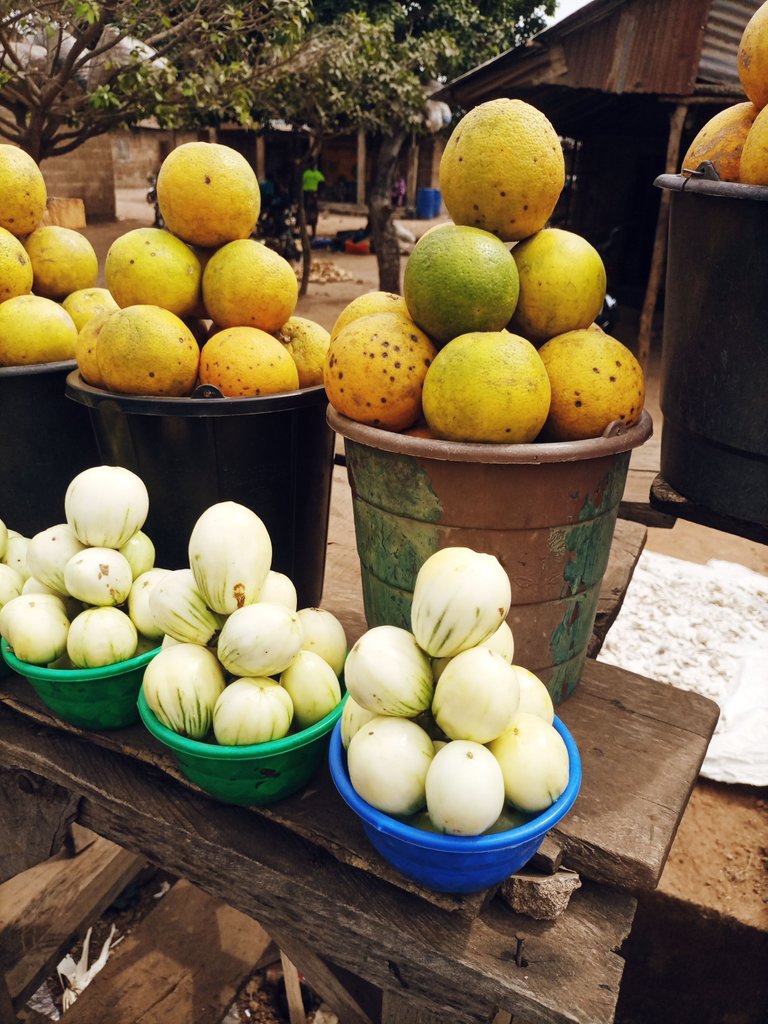 The eggplant family is categorised into three major ones that is physically seen here in Nigeria and also cultivated. there are also some that are imported into the country or planted from another state which is also acceptable. the one I have in this picture is the mix colour eggplant which is green and white colour. it is easily eaten or consumed by people because it is best known to be eaten raw as it is. There are some other eggplants that are associated with cooking for a short period of time before you start to eat it. If you eat it as it is it will burn down your mouth.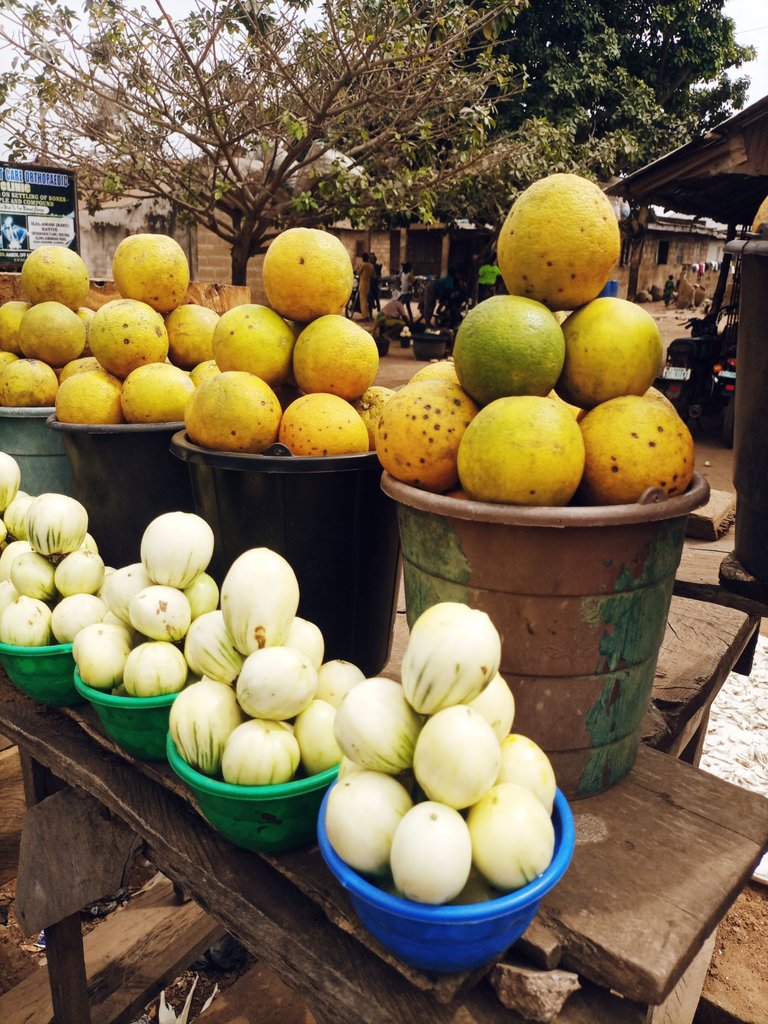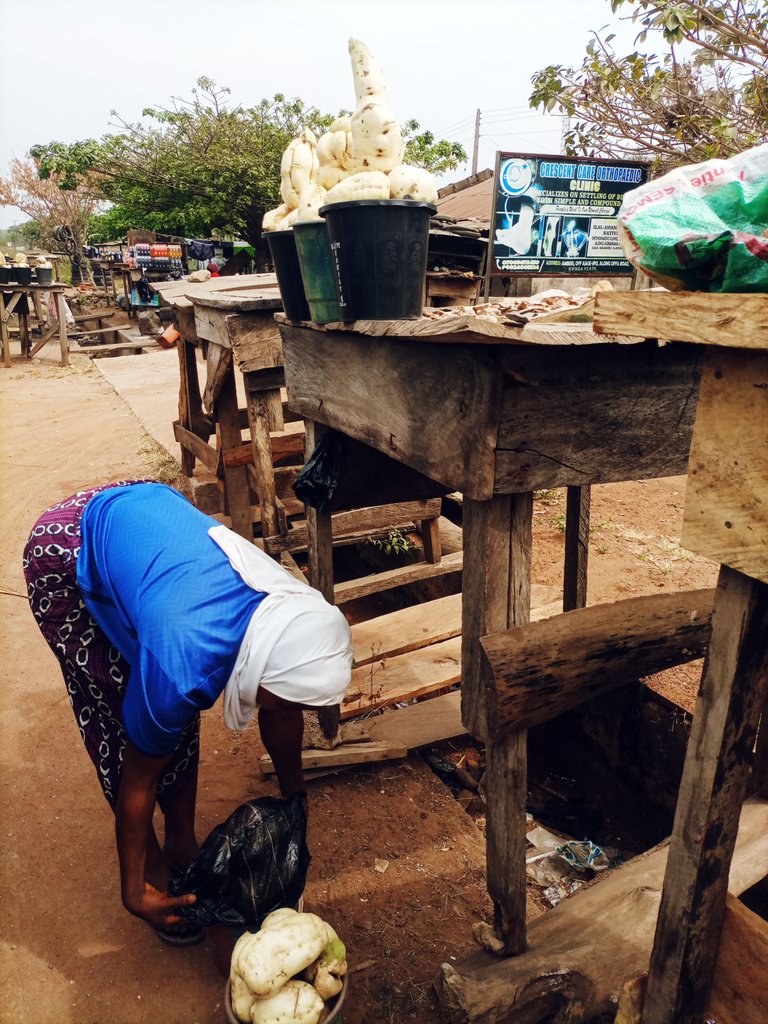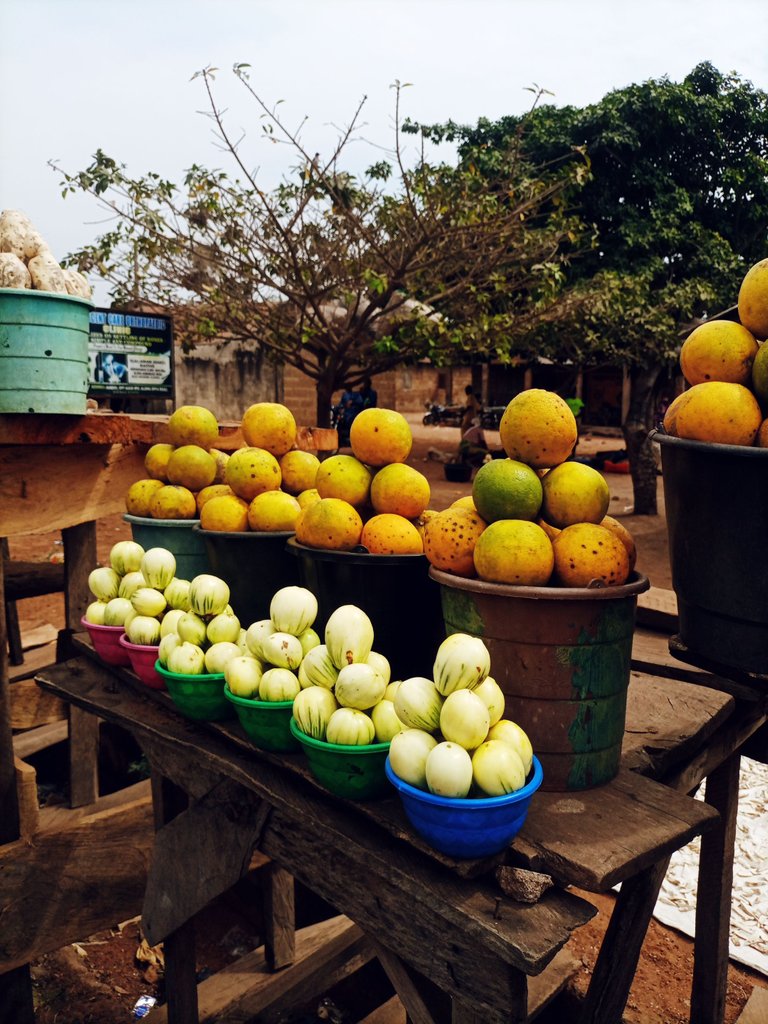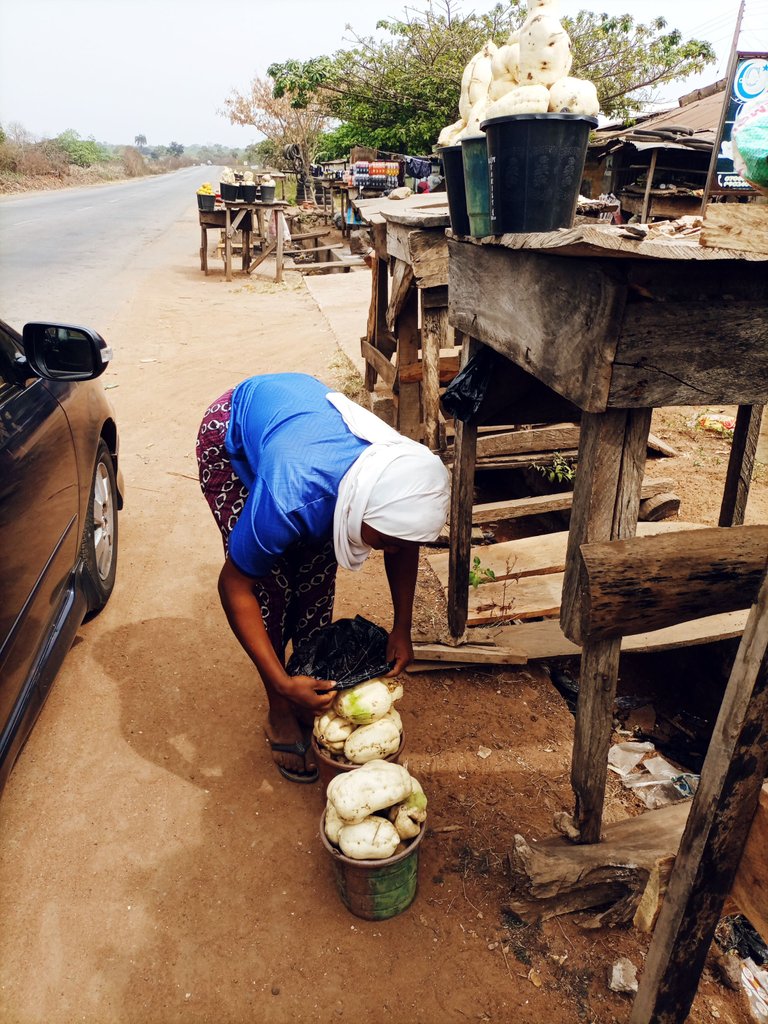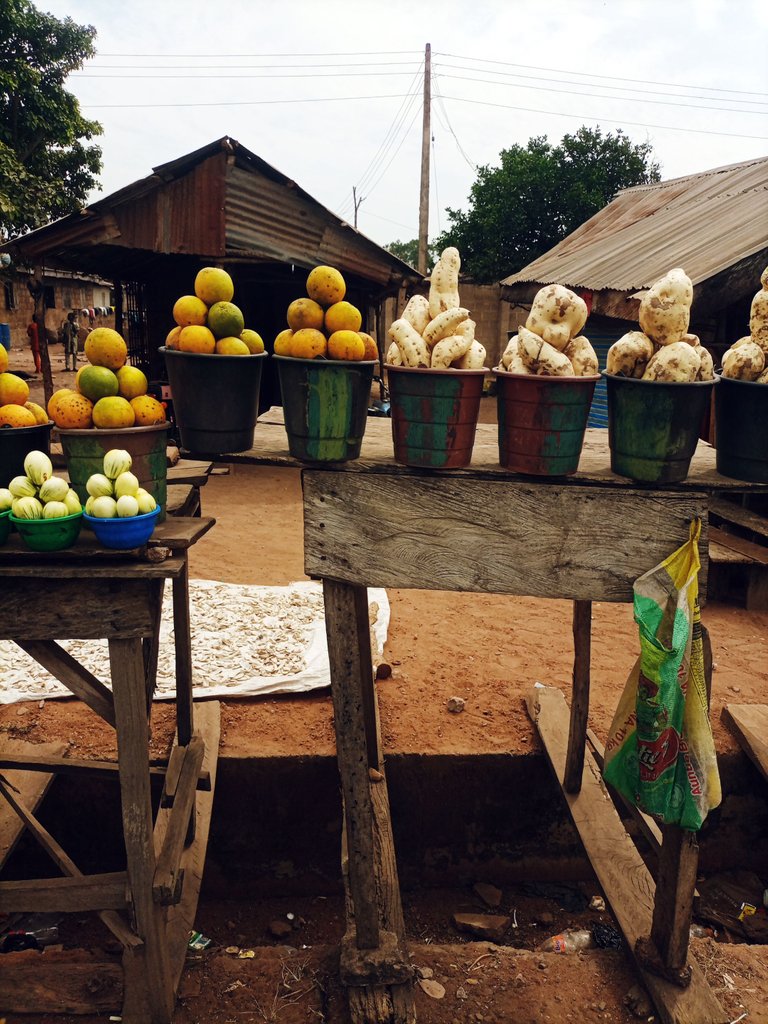 The white sweet potato is also not too common although when you get into the market uses some of this but as I was told the potato is packing out gradually. Initially I always see the purple sweet potato but today it seems it is not available at the moment.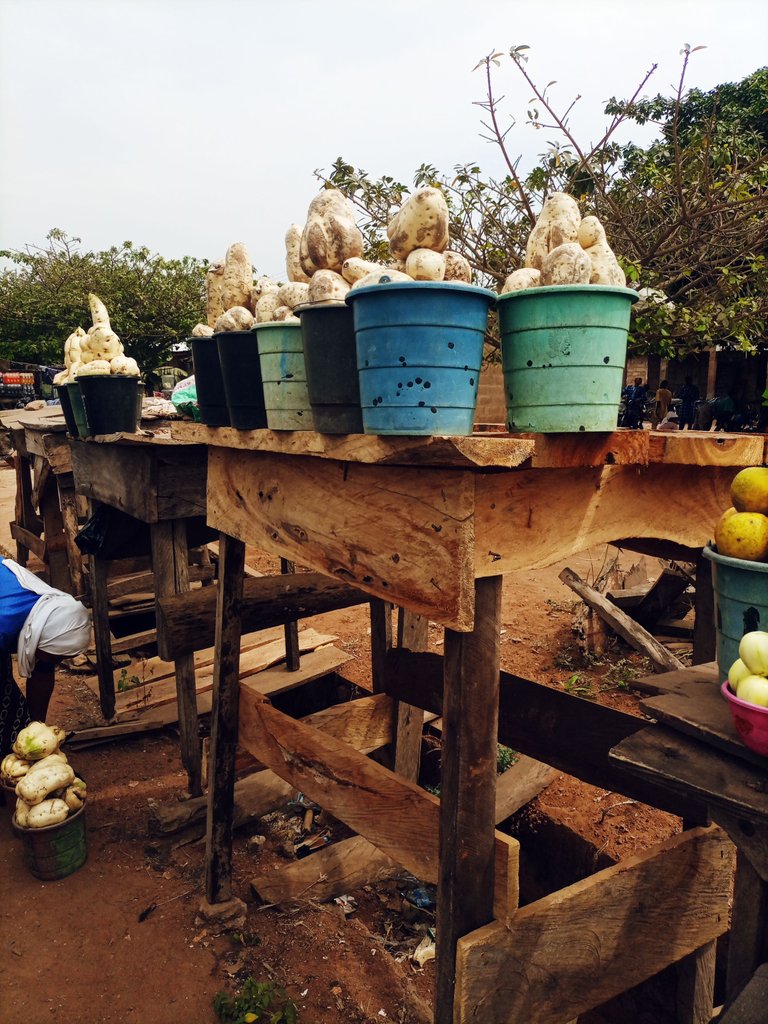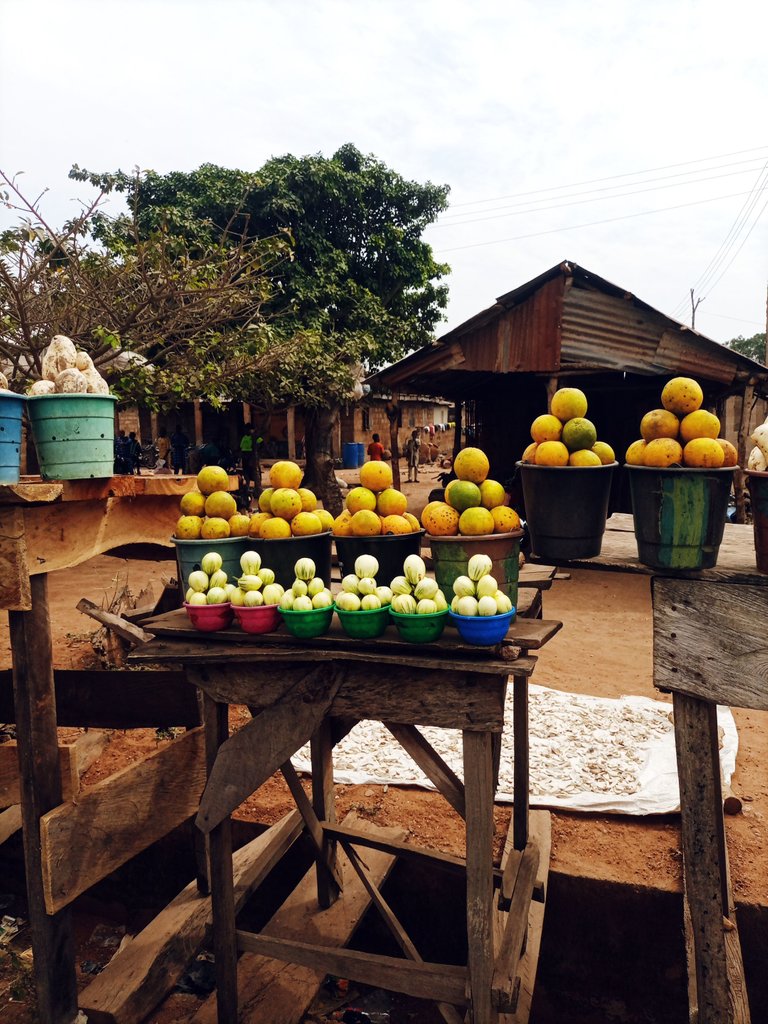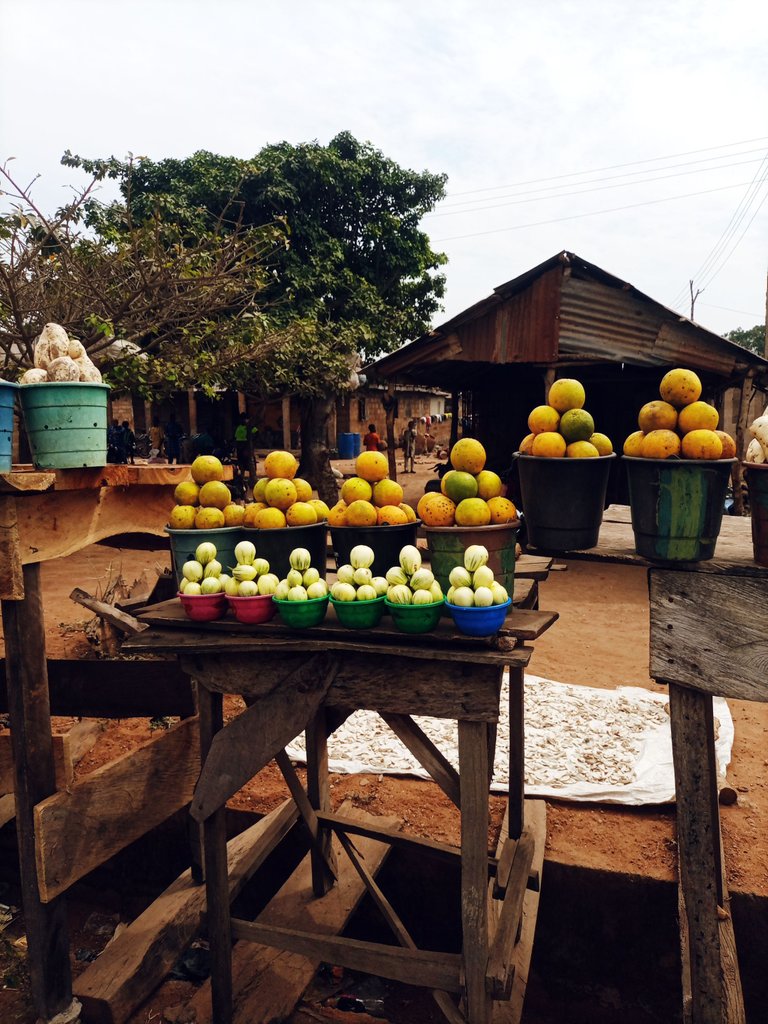 The street market is very easy to launch most especially when you are traveling from one state to another you can easily branch and make some enquiries and by as much as possible. These are some of the easy ways by which travellers get more access to raw food and some other valuable things while traveling.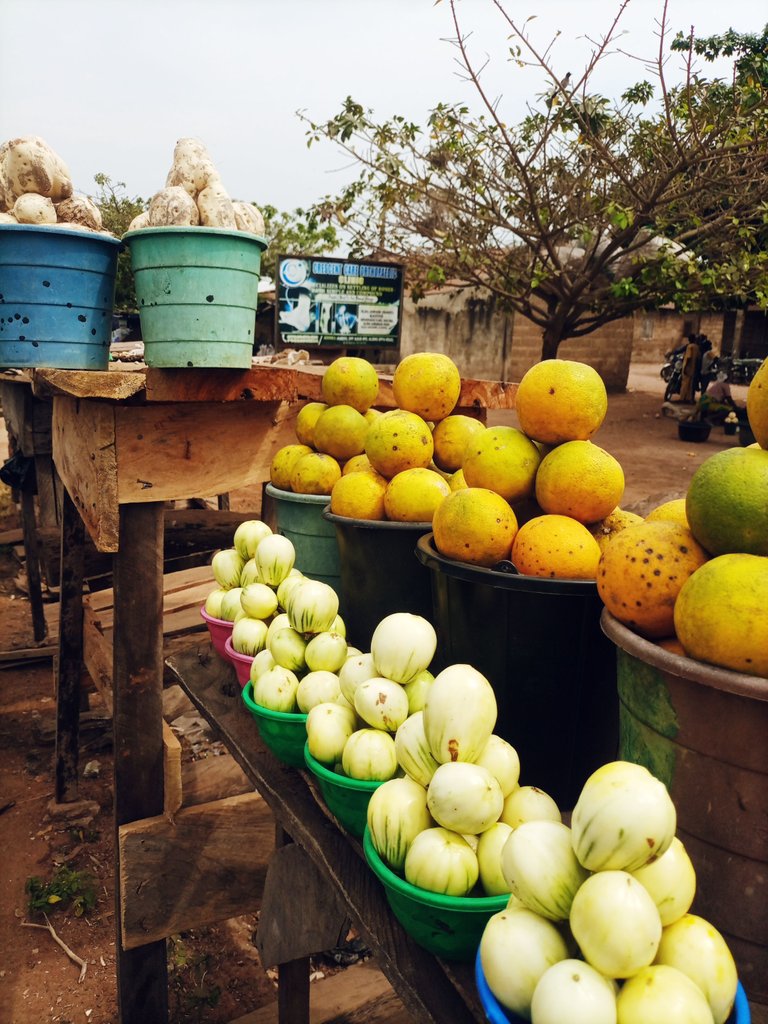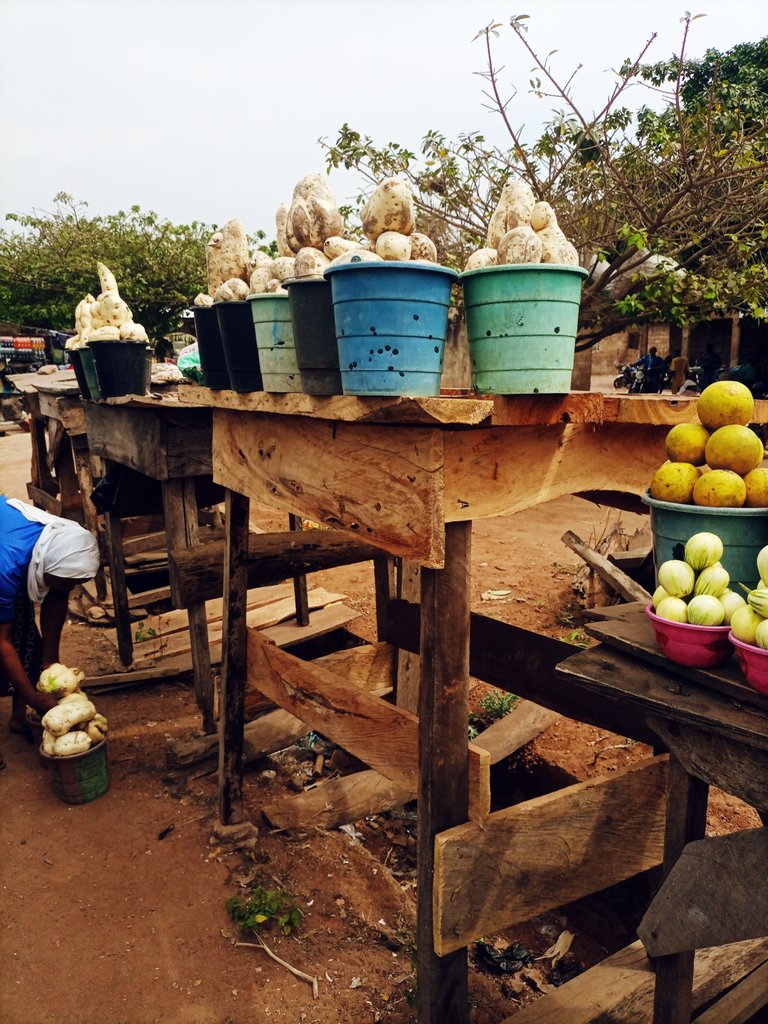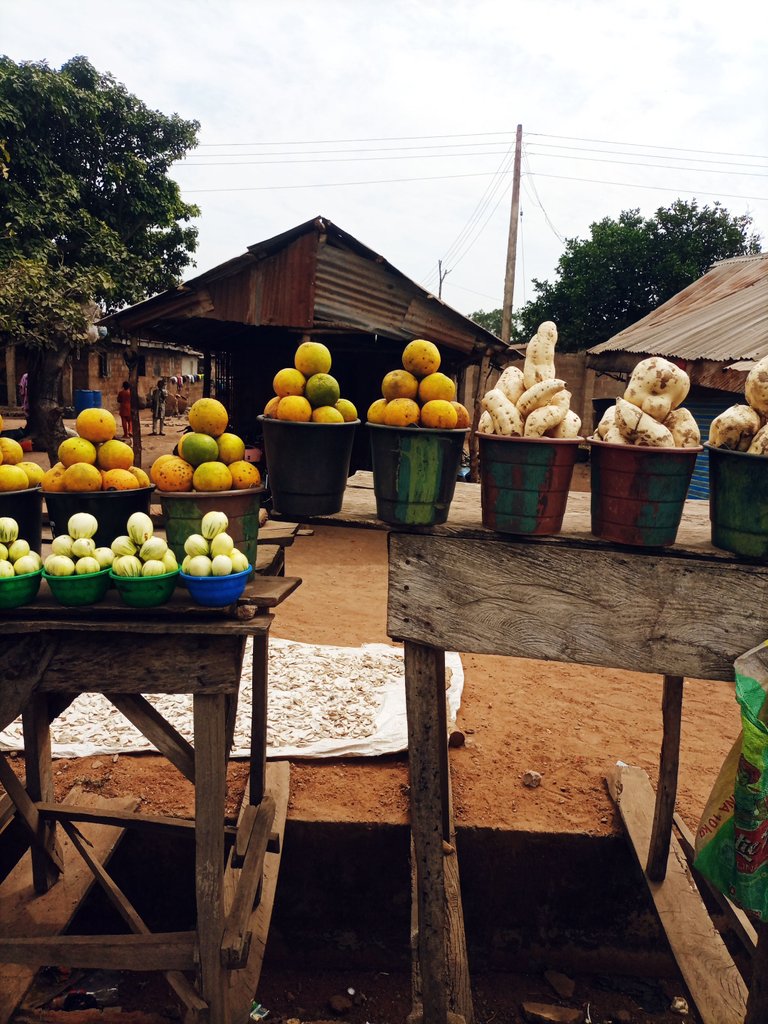 ---
---
---
Phone Speculations
MAIN CAMERA
Quad 48 MP, f/1.8, # Camera Details. ( Infinix Note 7 )
MAIN CAMERA
Quad 48 MP, f/1.8, (wide), 1/2.0", 0.8µm, PDAF
2 MP, f/2.4, (macro)
2 MP, f/2.4Mobile, (depth)
2 MP, f/1.8, (dedicated video camera) - 128/6 model only
Features Quad-LED flash, panorama, HDR
Video [email protected]
SELFIE CAMERA
. The n
Single 16 MP, f/2.0, 26mm (wide), 1/3.06", 1.0µm
Video [email protected]
---
Thanks For Stopping by And checking Out My Blog 📝📖🗒️
---
Original content by me, @mattsanthonyit
---
Please important note▶️, order than any stated link in my post otherwise every other photographs used in my posts are originally taken and owned by me @mattsanthonyit, if you like them and wish to use any of my images please contact me privately. Thanks🔛.
---
🗓️Date Capture: 22/12/2022. 📸Medium capture: Infinix Note5 Smartphone. 🌍Location: Ilorin.Kwara State. Nigeria. 🕰️Time:4:04pm ⚡Posted with: peakd.com
---
If you actually like what you see😃😄😉,watch📷📺📸 and read📖📋 I would equally be grateful for an upvote♥️⚡ a very cool comment under my comment box or a reblog 🌀😏 for everyone to see ... and perhaps maybe you would like to follow me for more of my Post to show on your own feeds. Don't miss any of my Post.🔝. Special thanks to all who put big smiles on my face with Auto Upvote for always being supportive to me 💞💯.
Twitter:
Check out Matthew O. Akinlotan [peakd @mattsanthonyit ] (@mattsanthonyit): https://twitter.com/mattsanthonyit?s=09
---
Instagram:
https://instagram.com/officialoluwagb...
---
YouTube:
[https://m.youtube.com/channel/UCPBPk8al3dnLy5xAWnbWT1w
---
Facebook:
( https://mobile.facebook.com/akinlotan...)
---
Hive:
---
⬇️⬇️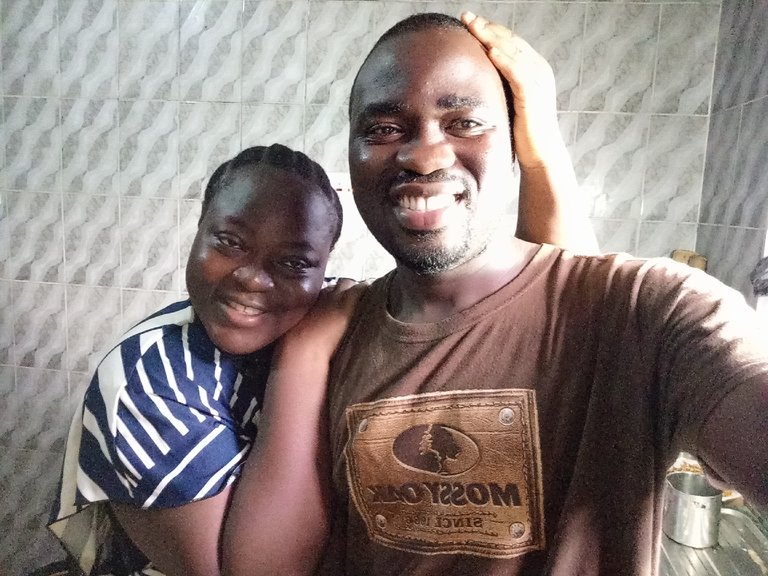 Matthew is a farmer and lover of Hive. HIVE has really helped my life to grow more healthier than I was, HIVE testimony. I'm a Dad, husband and a hustler. Farmer who loves animals, he practice what he preaches . He is also a Photographer, Traveller , Mr Chef ( Loves Cooking) and above all, he is a blogger and a vlogger♣️♠️
---
---