The Feeding Routine As Individuals For Good Rabbit 🐇🐰🐇🐰 Growth And Development || Give A Trial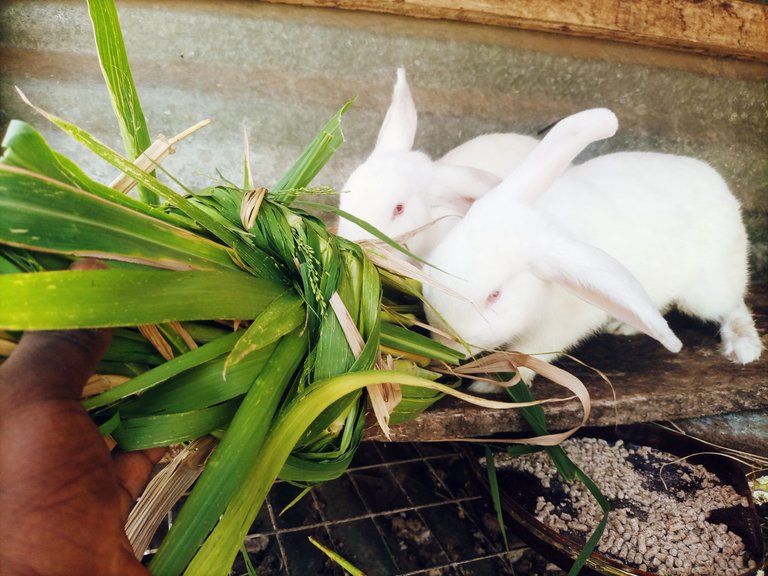 Hello Hivers 💕💘,
Feeding your rabbit most especially is one thing that you need to establish right from when you start to thinking of sourcing and creating a home for your rabbit. Sometimes during the dry season it is not too easy to cater for animals as we all know that there will be a shortage of greengrass's which most animals love most. No matter how your animal consume the concentrate or formulated feed there will be always room for consuming green vegetables as well. I have several experimented this type of farming techniques and its really worked out absolutely well for me and in which case I also love to share some methods which has been of help to me in recent times. The rabbit is one animal that is very fragile and also do not love to be starve at all. When you carry your rabbit you carry them with care and with support. For those who do not know how to carry rabbit in my other article I'm going to share with you how you can carefully and do your rabbits.
Nevertheless the green grass is at its peak during the rainy season. I always use this method almost everyday to feed my rabbit and it goes doors whenever I go to the farm I always visit my elephant grass which I always use to feed my rabbit in the afternoon as lunch food. After cutting the elephant grass and wrap it into a fold and give the elephant grass to my rabbit. It has its way of folding the elephant grass. And afterwards I carefully place the elephant grass inside the cage for them to feed on it.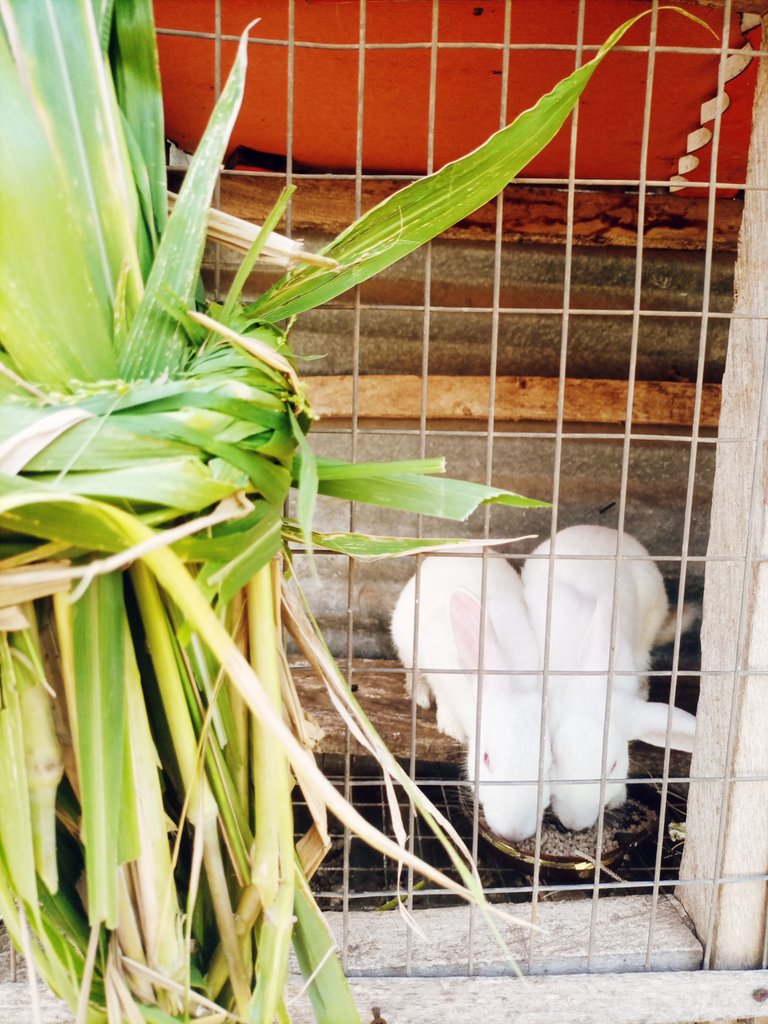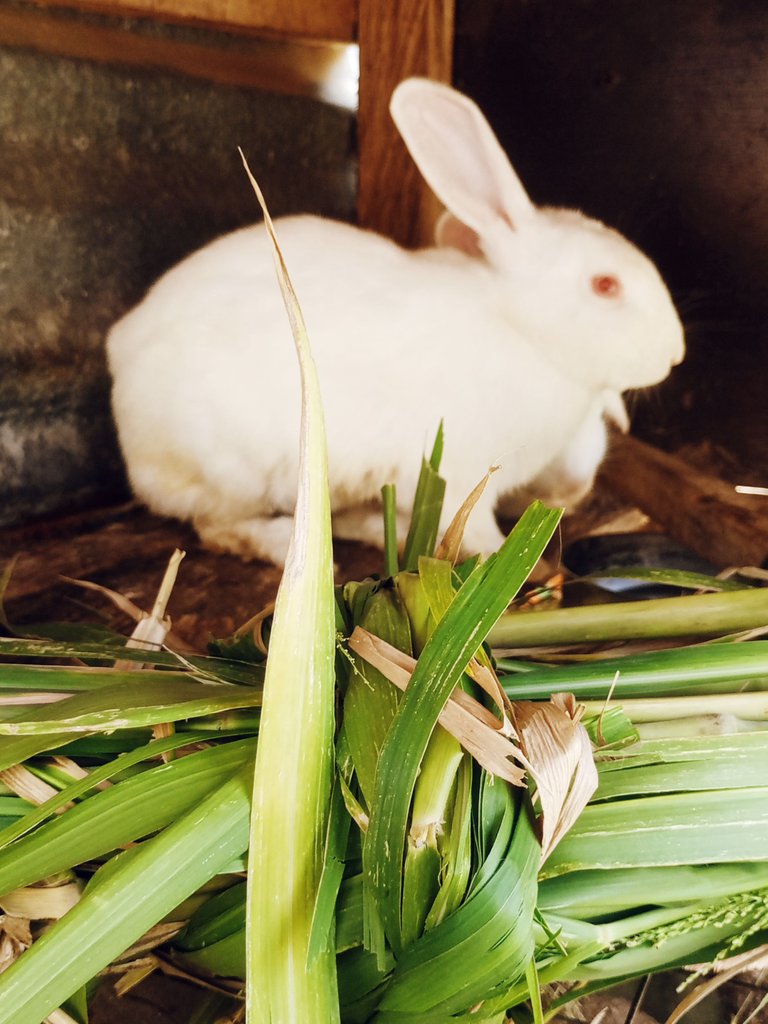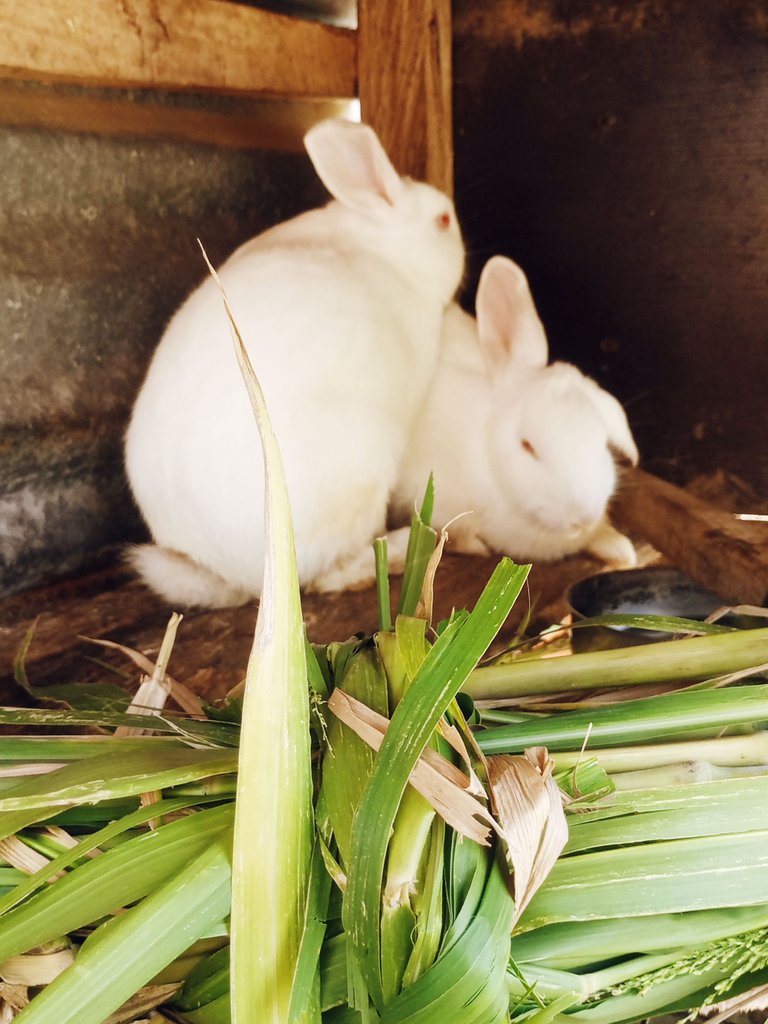 You can also use another type of green grass or legumes. It work best when you feed the animals with green vegetables. Not just green vegetables alone but also food remains if time permits. Not all farmers do this type of feeding habit or techniques. But as for me nothing is a waste I always try my best to create more room for feeding and also doing my best for the animals and crops at the same time.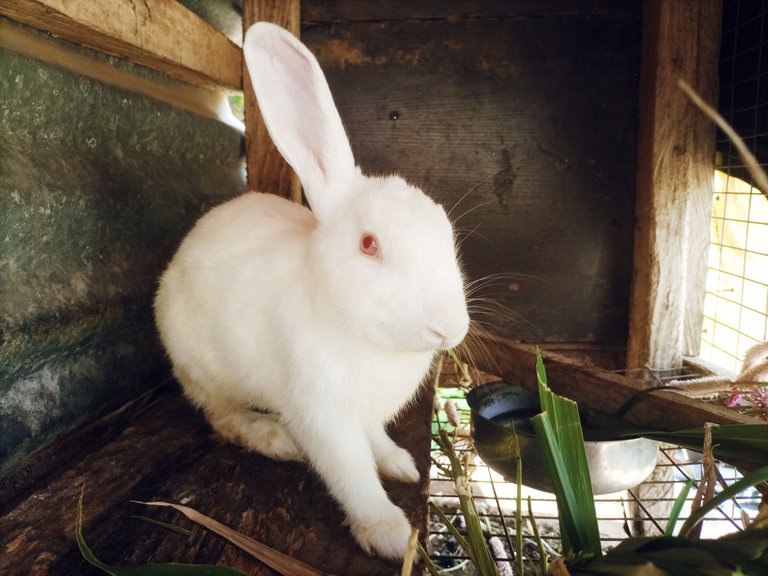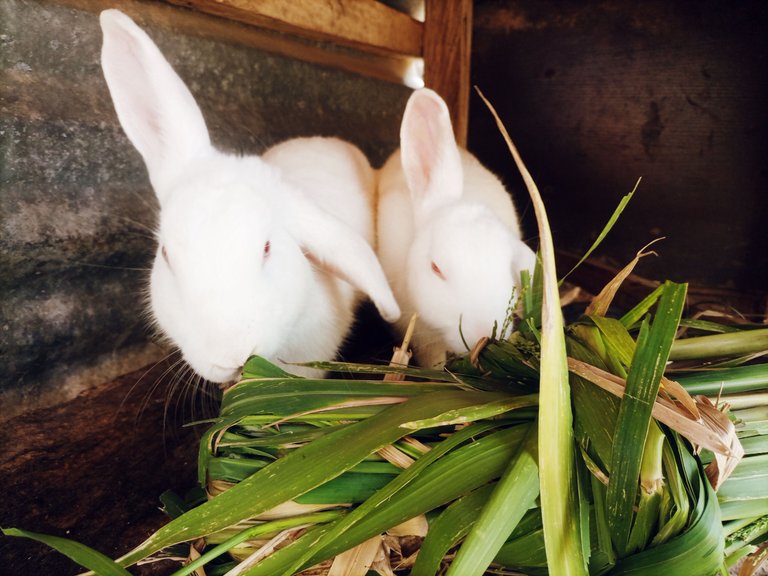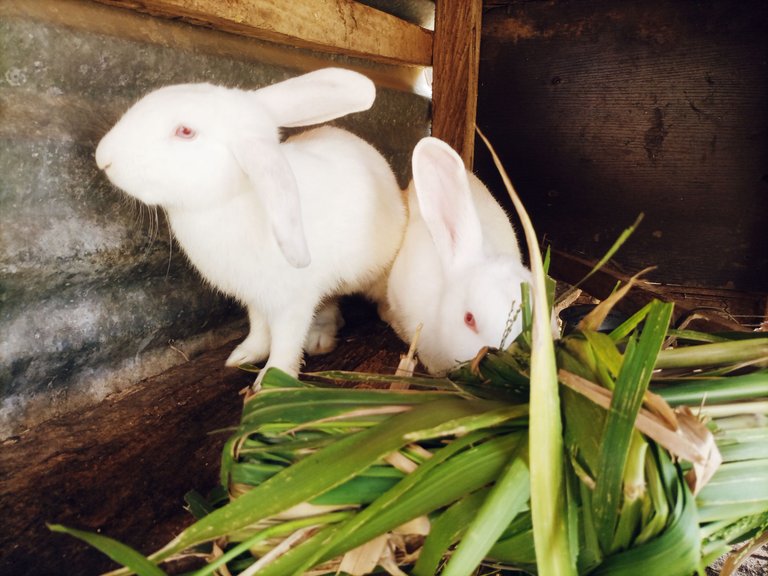 Some people ask questions like when do you start feeding your rabbit green vegetables or fruit or other food remains. I always emphasize on age range. When you have a very small rabbit you limit your green vegetable food or food remains. But when you rub it starts to grow more bigger in each size then one after the other you introduce other type of food. You need to be extremely careful in order not to also overfeed your animals.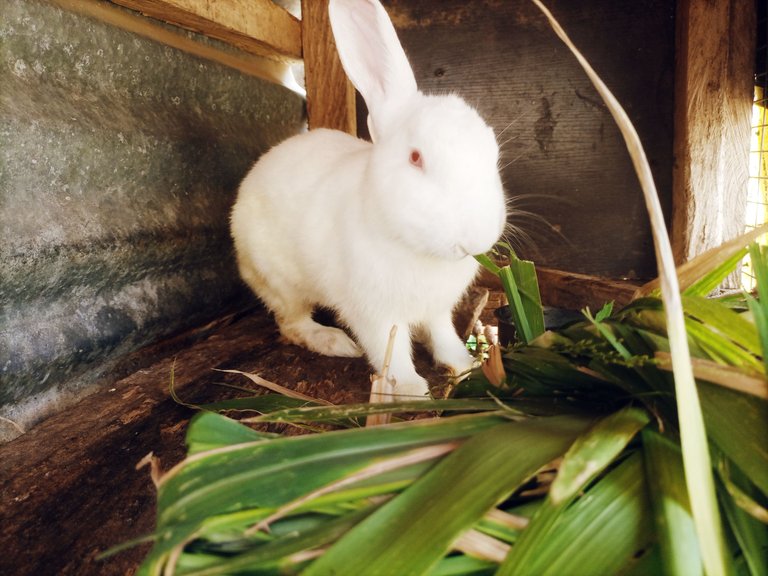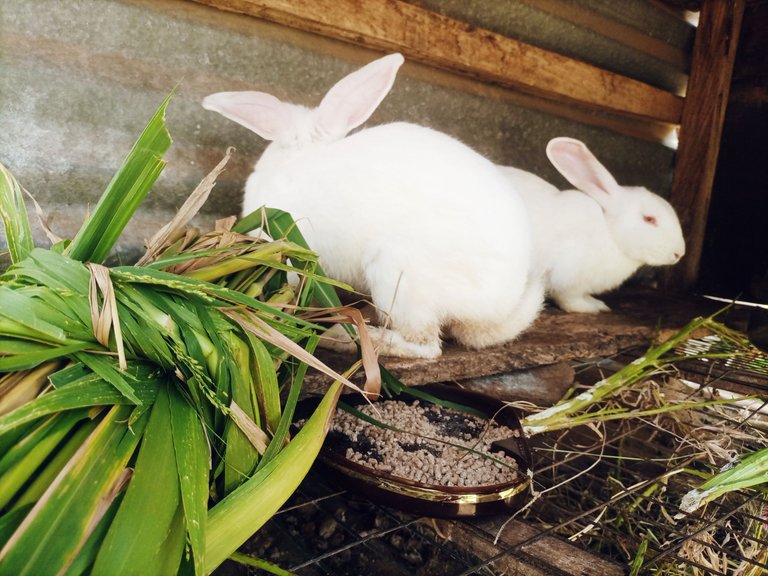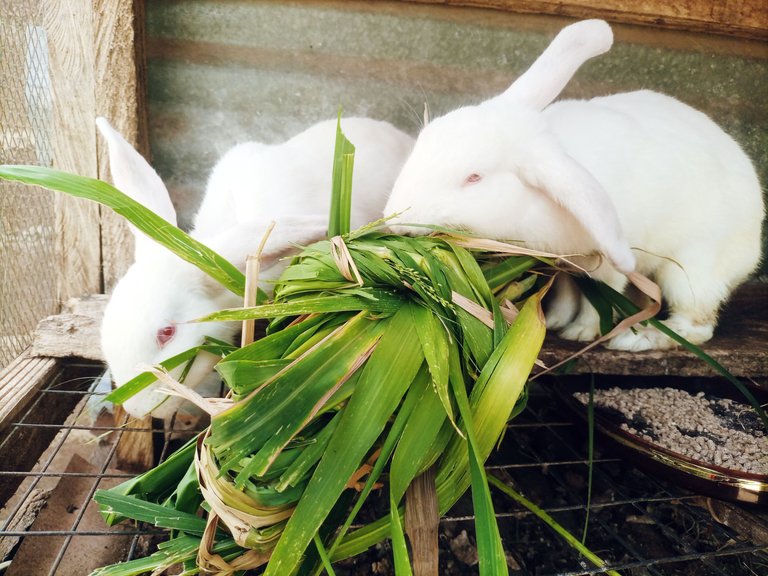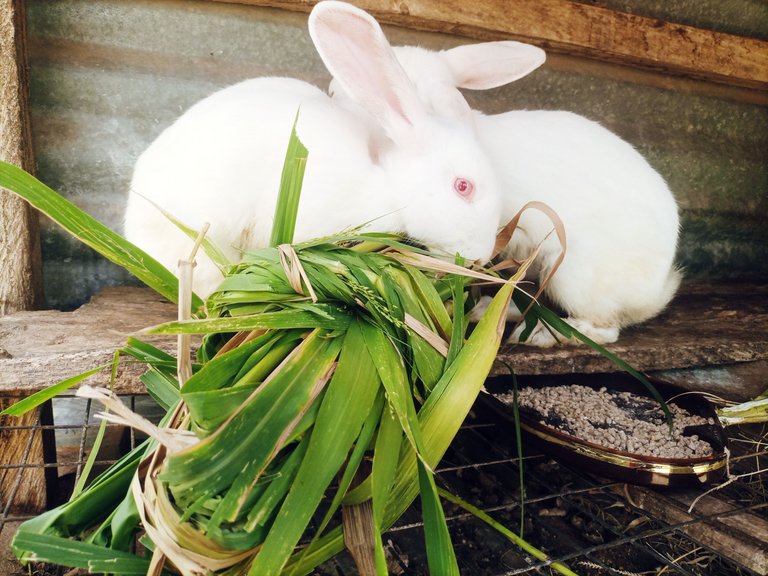 I use other type of feeding routine or support to backup my feeding techniques which is the use of food remains. Presently my own rabbits consume fruits. I don't know of any other type of rabbit but I introduce so many things to my own rabbits at the earliest age which has been of good help and support to me.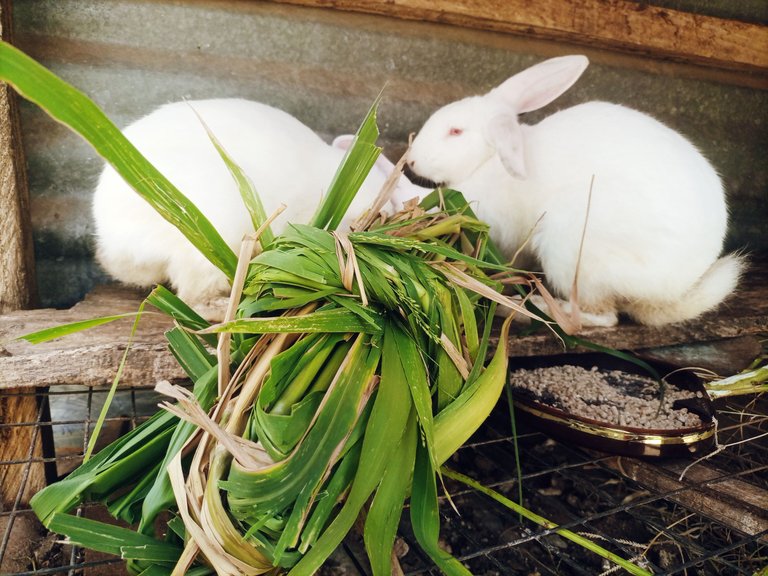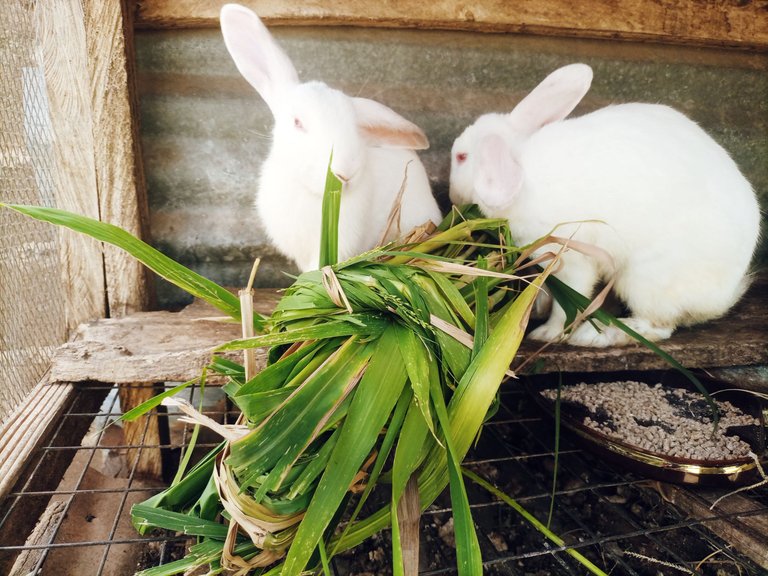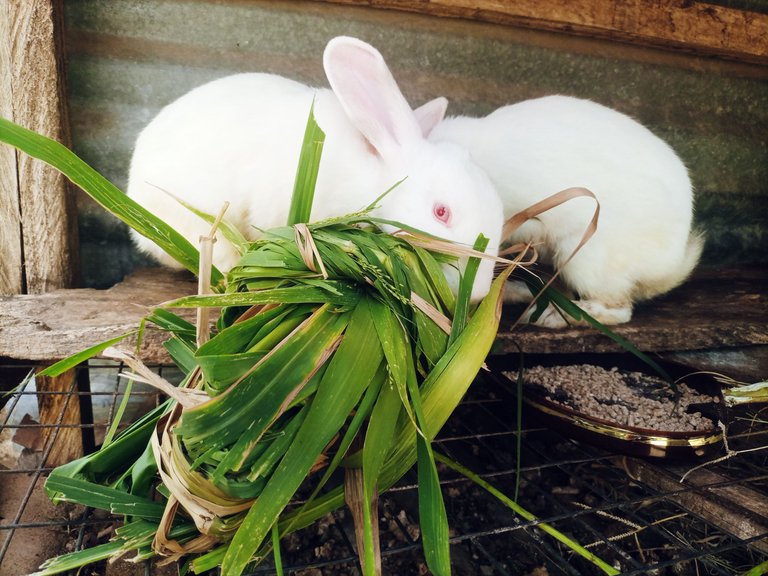 The rabbit feed should be at least twice in a day this will give them more room to play and also digest your food easily. You are sad a very clean water to support your feeding completely. There were times when your rabbit will pour away the water has a very good farmer you need to observe very quick and replace the water with a very clean one. This and many more work we do as farmer.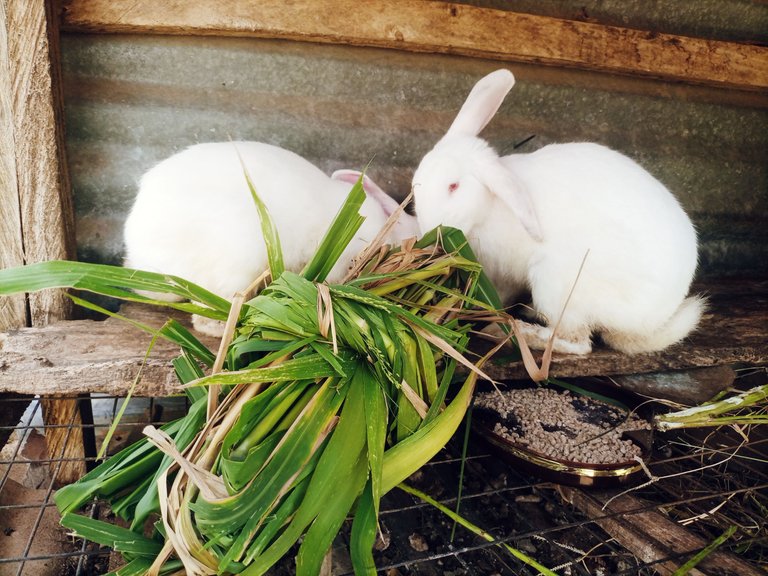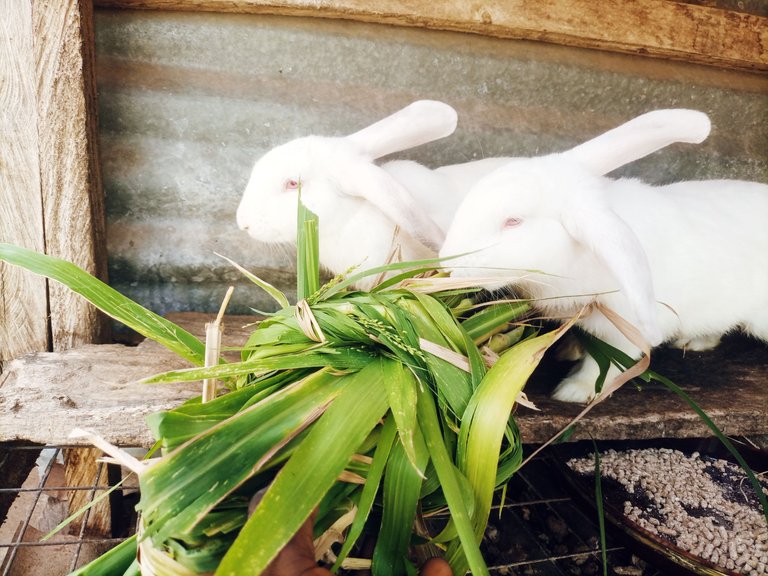 Camera Details. ( Infinix Note 7 )
MAIN CAMERA
Quad 48 MP, f/1.8, # Camera Details. ( Infinix Note 7 )
MAIN CAMERA
Quad 48 MP, f/1.8, (wide), 1/2.0", 0.8µm, PDAF
2 MP, f/2.4, (macro)
2 MP, f/2.4Mobile, (depth)
2 MP, f/1.8, (dedicated video camera) - 128/6 model only
Features Quad-LED flash, panorama, HDR
Video 1080p@30fps
SELFIE CAMERA
. The n
Single 16 MP, f/2.0, 26mm (wide), 1/3.06", 1.0µm
Video 1080p@30fps
---
Thanks For Stopping by And checking Out My Blog 📝📖🗒️
---
Original content by me, @mattsanthonyit
---
Please important note▶️, order than any stated link in my post otherwise every other photographs used in my posts are originally taken and owned by me @mattsanthonyit, if you like them and wish to use any of my images please contact me privately. Thanks🔛.
🗓️Date Capture: 29/5/2023. 📸Medium capture: Infinix Note5 Smartphone. 🌍Location: Ilorin.Kwara State. Nigeria. 🕰️Time:4:42am ⚡Posted with: peakd.com
---
If you actually like what you see😃😄😉,watch📷📺📸 and read📖📋 I would equally be grateful for an upvote♥️⚡ a very cool comment under my comment box or a reblog 🌀😏 for everyone to see ... and perhaps maybe you would like to follow me for more of my Post to show on your own feeds. Don't miss any of my Post.🔝. Special thanks to all who put big smiles on my face with Auto Upvote for always being supportive to me 💞💯.
Twitter:
Check out Matthew O. Akinlotan [peakd @mattsanthonyit ] (@mattsanthonyit): https://twitter.com/mattsanthonyit?s=09
---
Instagram:
https://instagram.com/officialoluwagb...
---
YouTube:
[https://m.youtube.com/channel/UCPBPk8al3dnLy5xAWnbWT1w
---
Facebook:
( https://mobile.facebook.com/akinlotan...)
---
Hive:
---
⬇️⬇️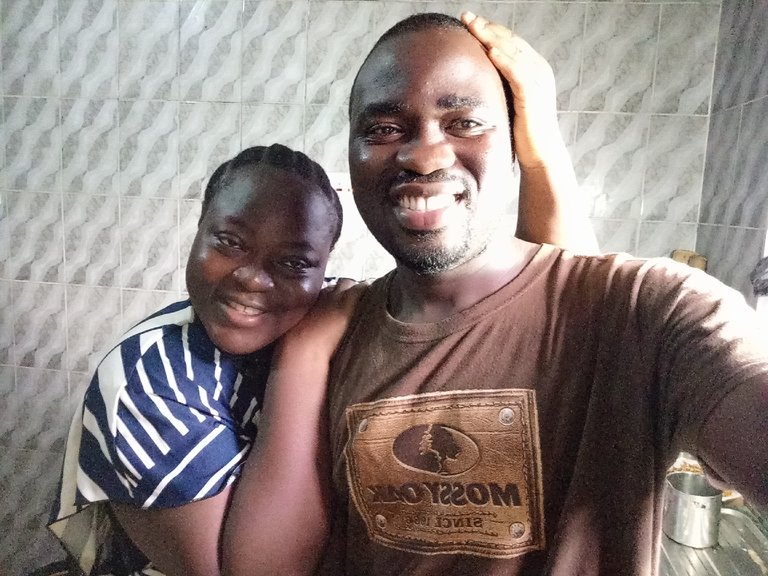 Matthew is a farmer and lover of Hive. HIVE has really helped my life to grow more healthier than I was, HIVE testimony. I'm a Dad, husband and a hustler. Farmer who loves animals, he practice what he preaches . He is also a Photographer, Traveller , Mr Chef ( Loves Cooking) and above all, he is a blogger and a vlogger♣️♠️
---
---