Another Fantastic And Fantasy Method Of Activating Pineapple Seeds For Good Growth And Development Before Final Transplant || Seven Days Minimum Before Transferring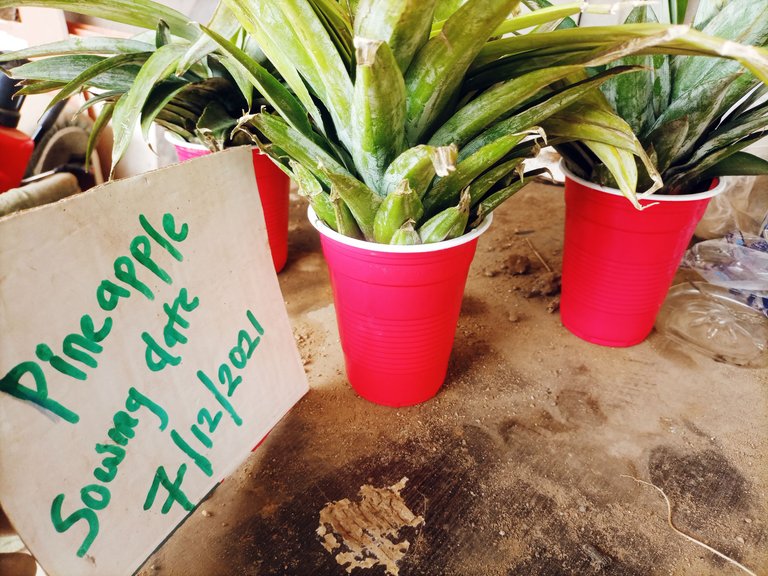 Hello Hivers 💕💞,
Planting in different ways makes it a very interesting way to farm and build your own garden, farm and more. Being also creative makes it the best way to Live an Agricultural Mindset Lifestyle. I made another Planting with these tools.
THESE ARE THE TOOLS USED IN CARRY OUT THIS TASK.
These are they few tools I used to carry out the latest task for Planting inside a foam cup as Nursery Bed Section. This will enhance full growth activation of the Pineapples head even inside the water before finally transfer it to the real mobile seedbed or pot.
Remember this was what I used you can also use your own preferred cup or any other things as plant base.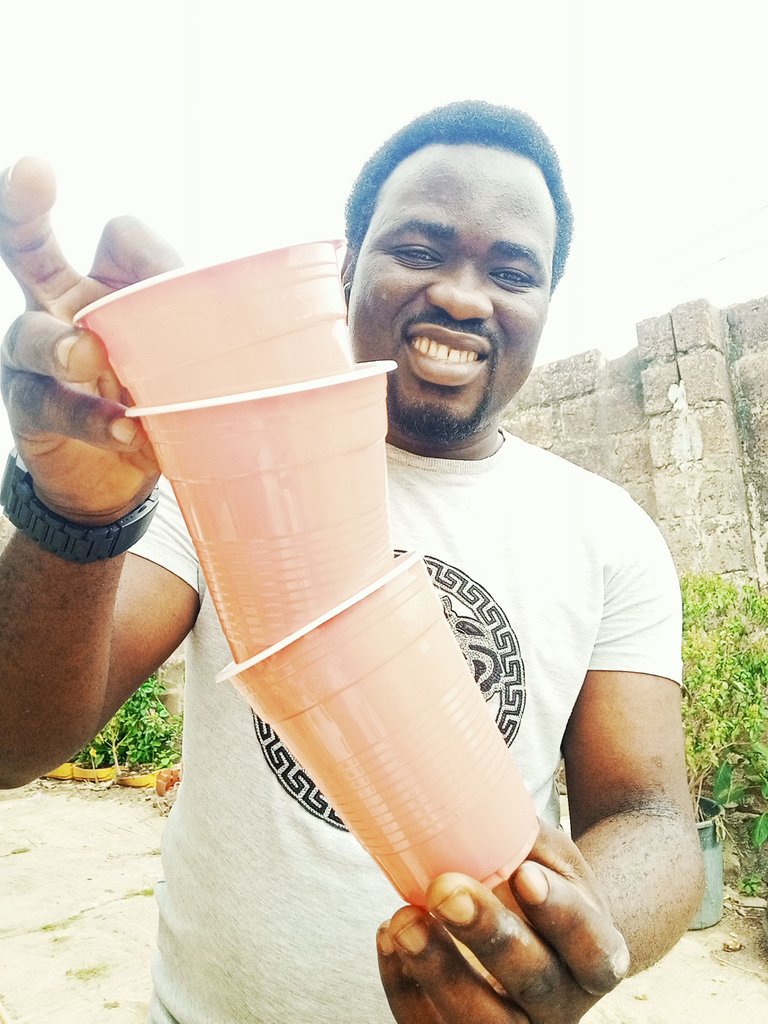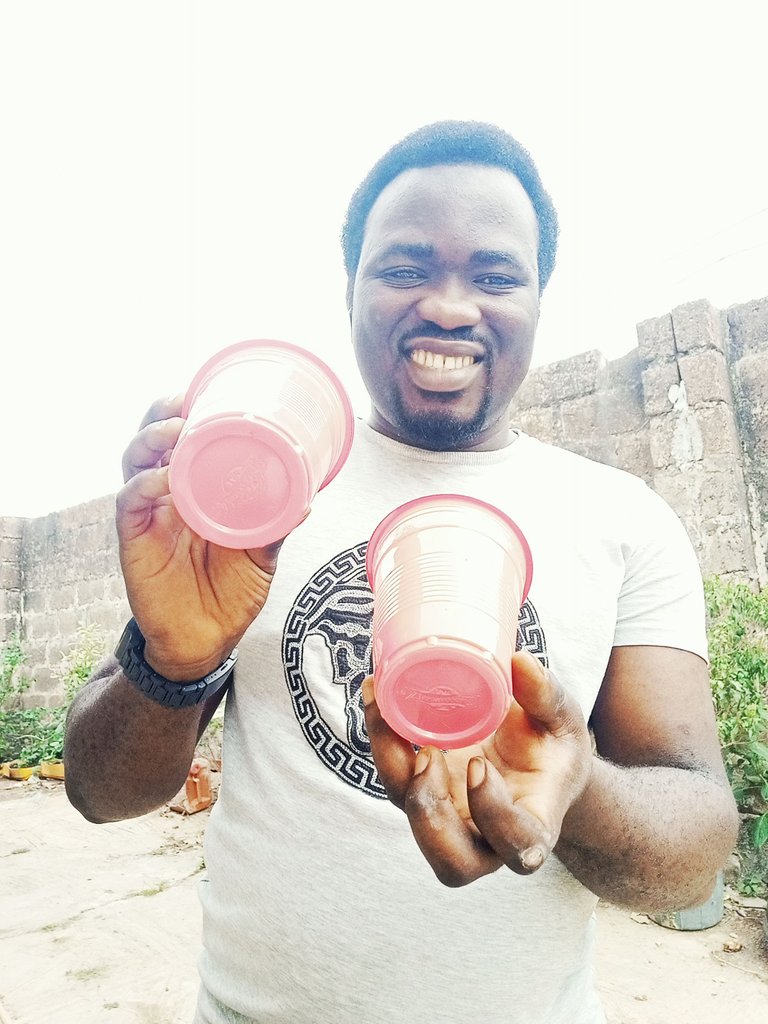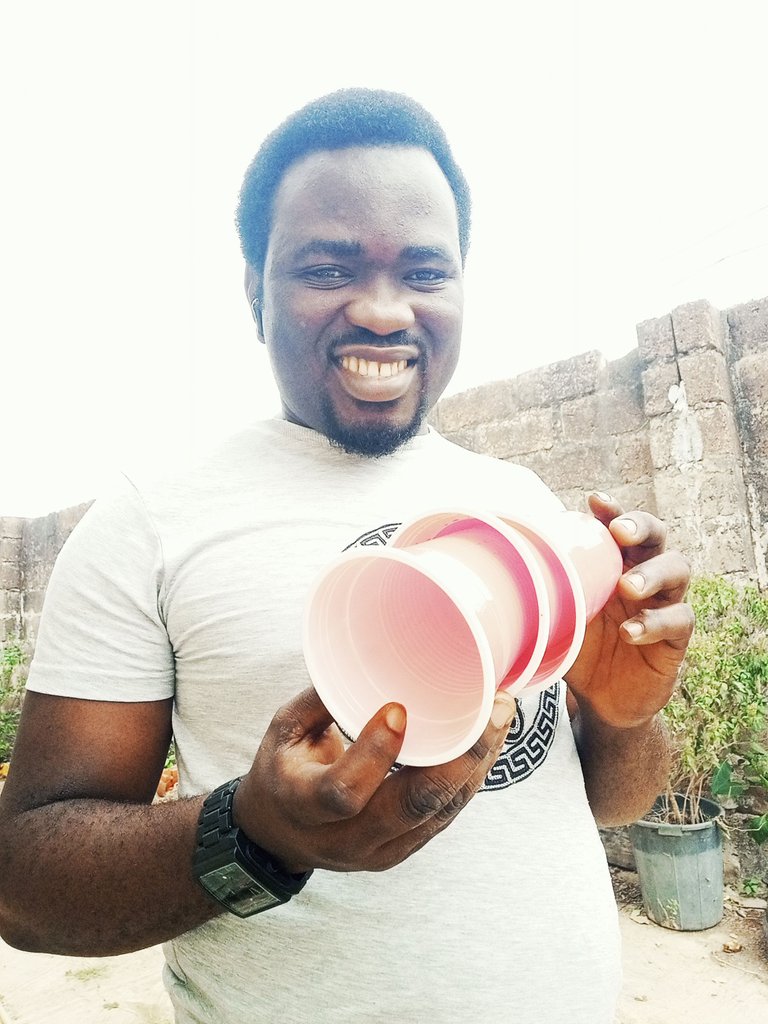 ---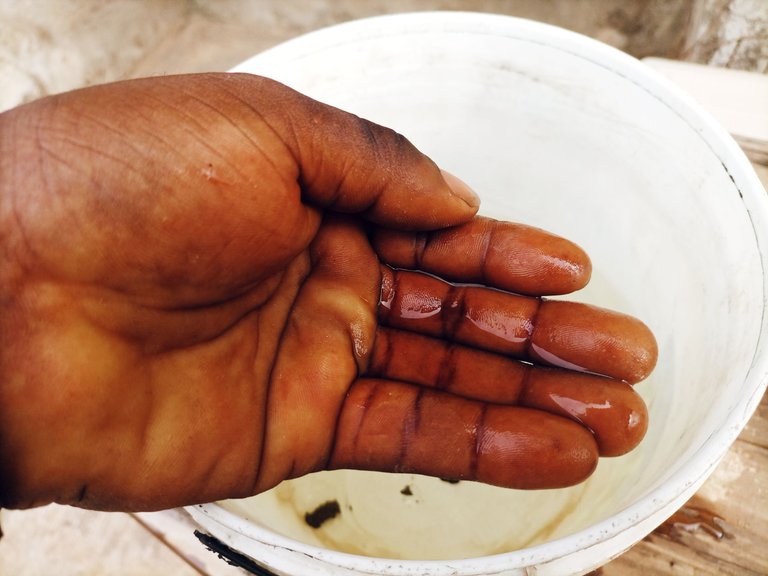 ---
This made a true tool for making of a successful planting inside a disposable cup. I went ahead to source for the pineapple head when I went out for an assignment. I pulled over and make a request and it was granted. Here we are now.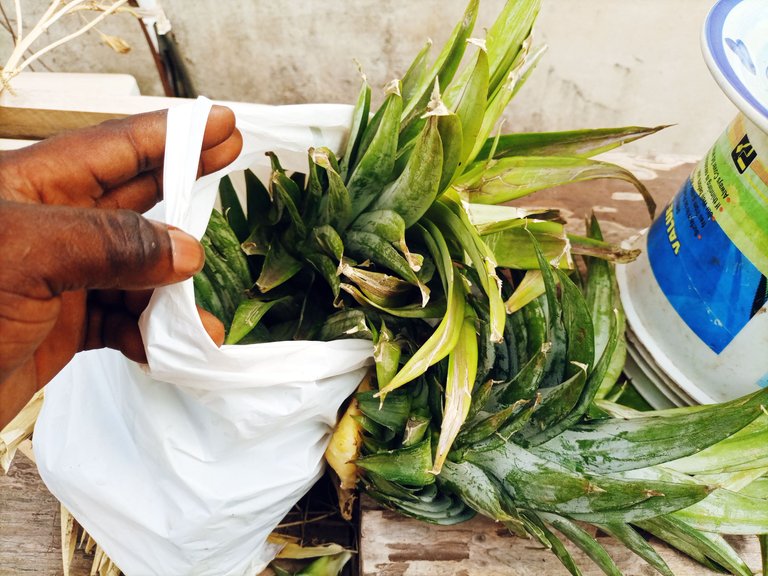 The Pineapple Head was a very fresh one , sweet with more water composition in it. This was also the reason why I pulled over to collect some head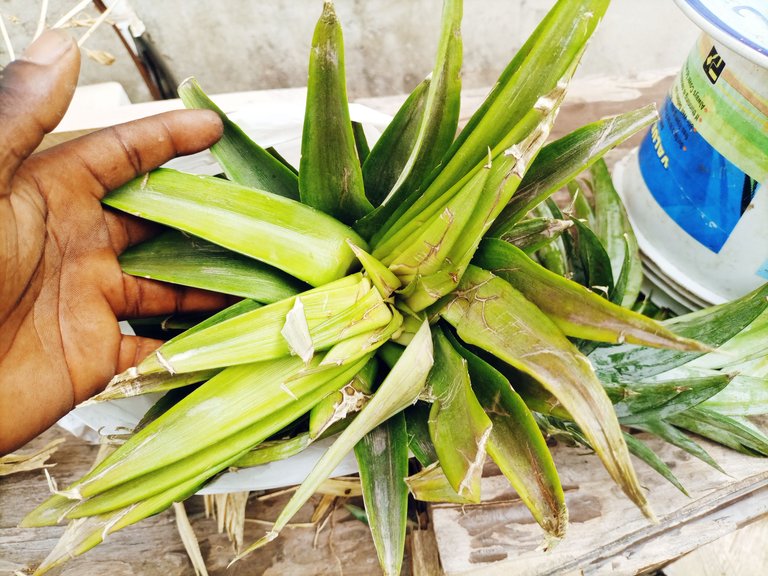 I prefer the fresh head because it the one that can make the task successful as well.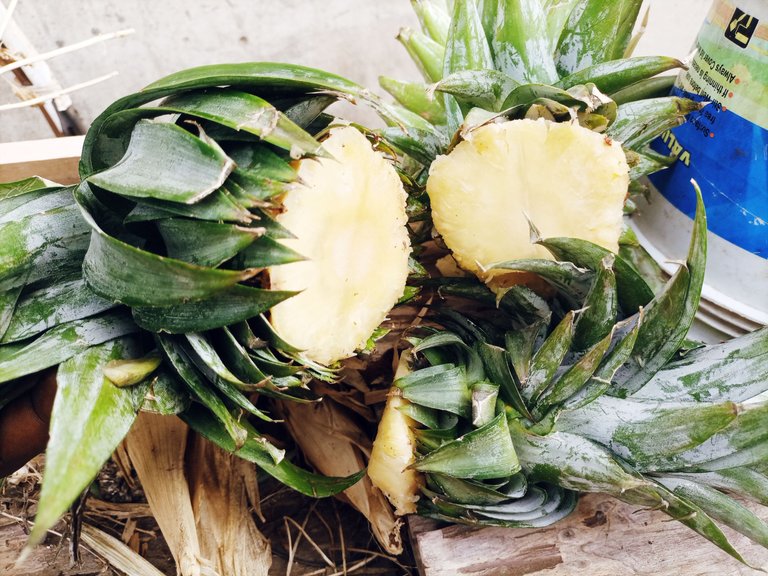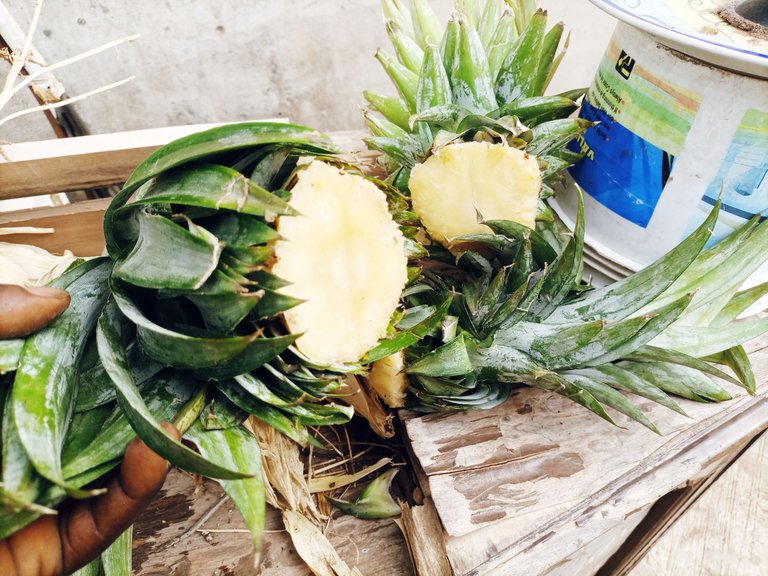 ---
The next step was that I showed it as fresh pineapple head. Then I proceeded to removal of the pineapple base till I reached the new roots from the head as shown.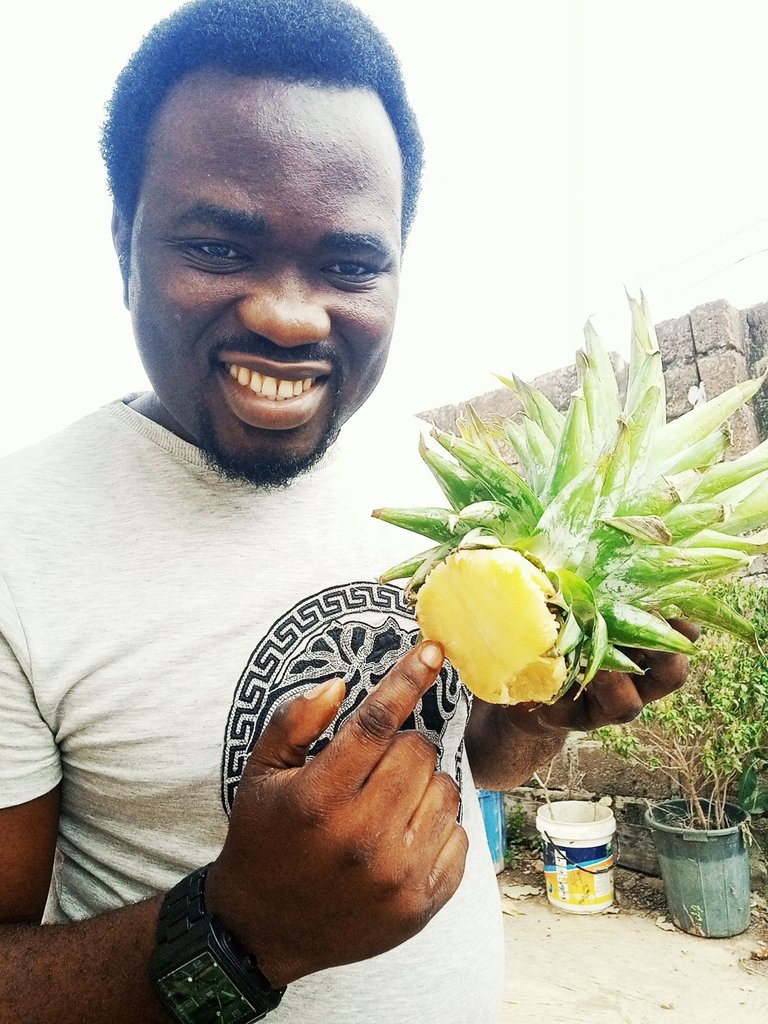 When I started the removal of the last fleshy base at the pineapple head.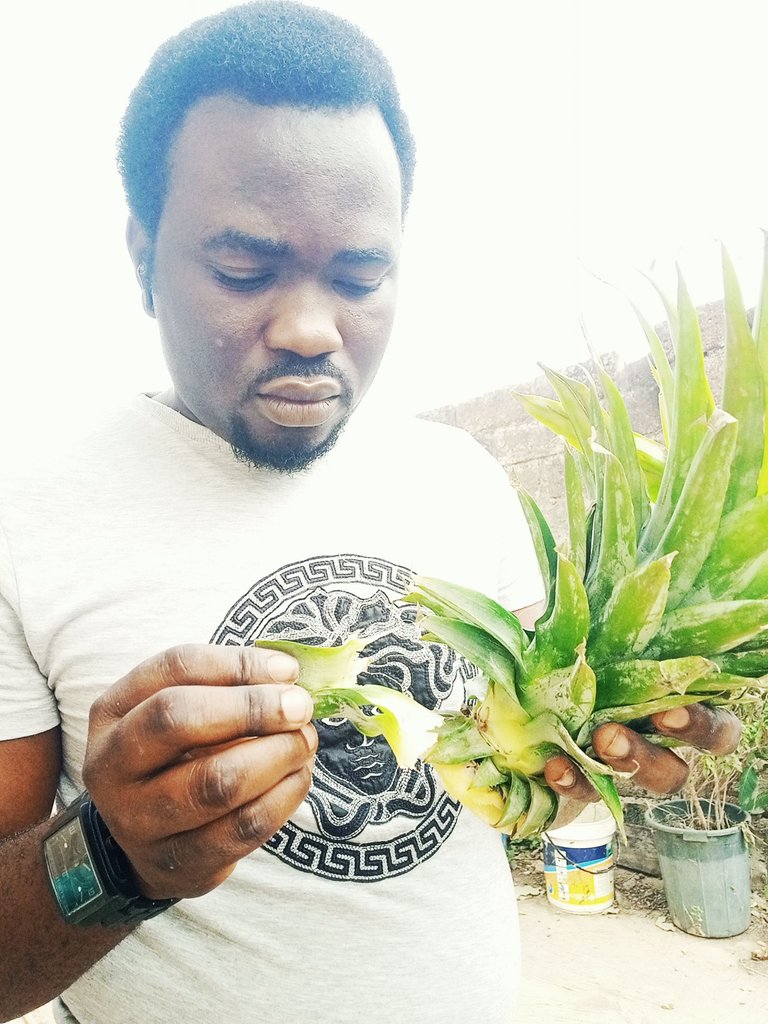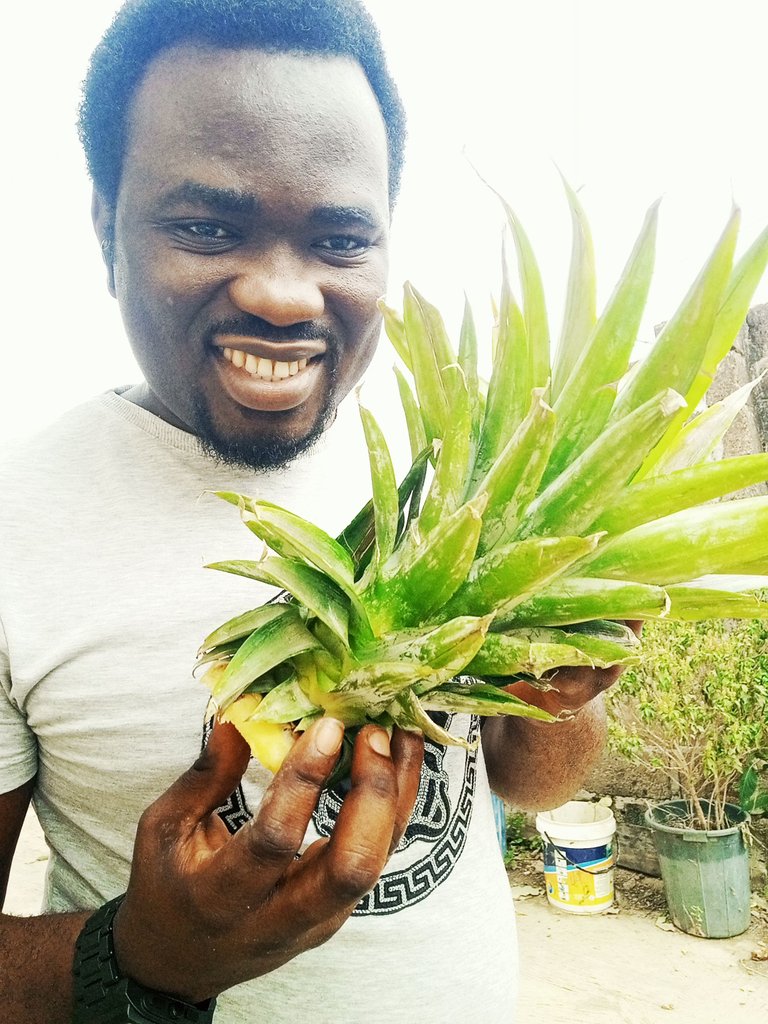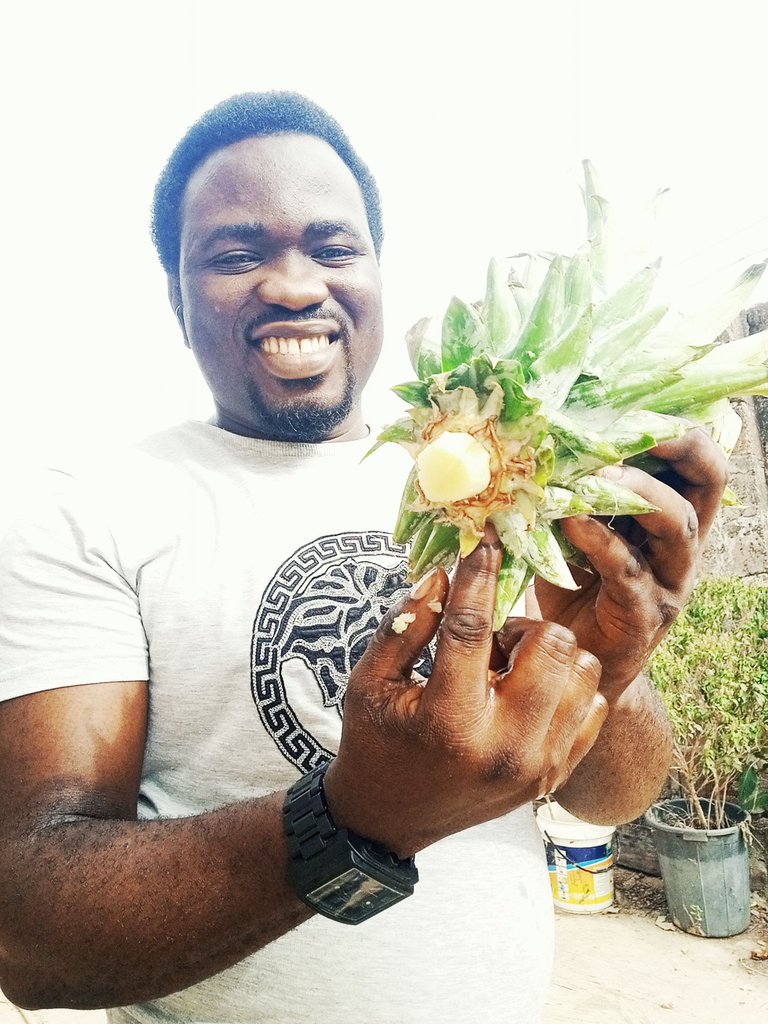 ---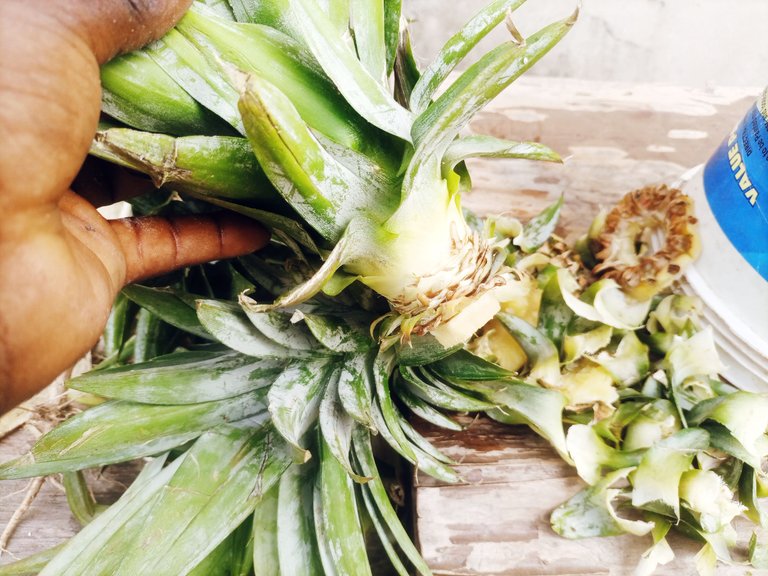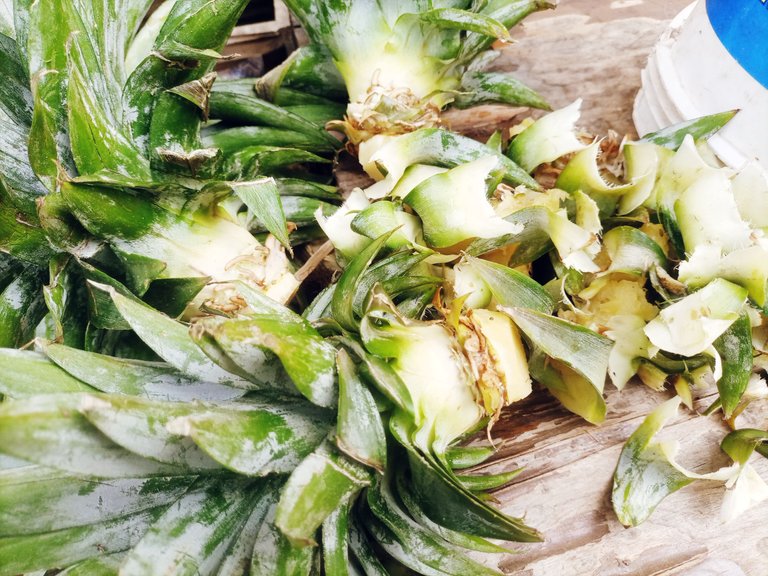 I poured in a half way water into the Disposable Cup and I inserted the already peeled Pineapple Head into the cup as shown.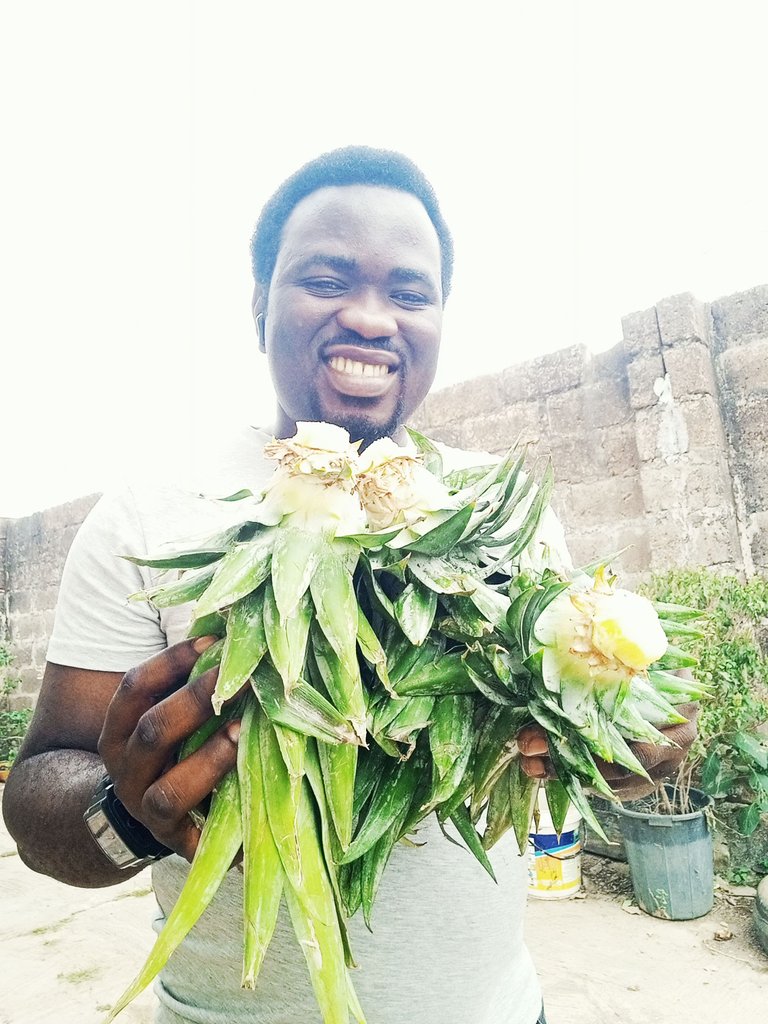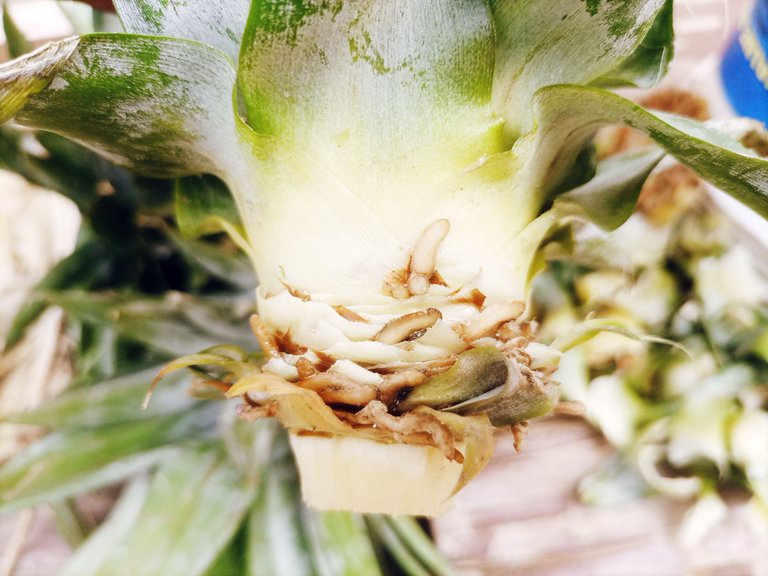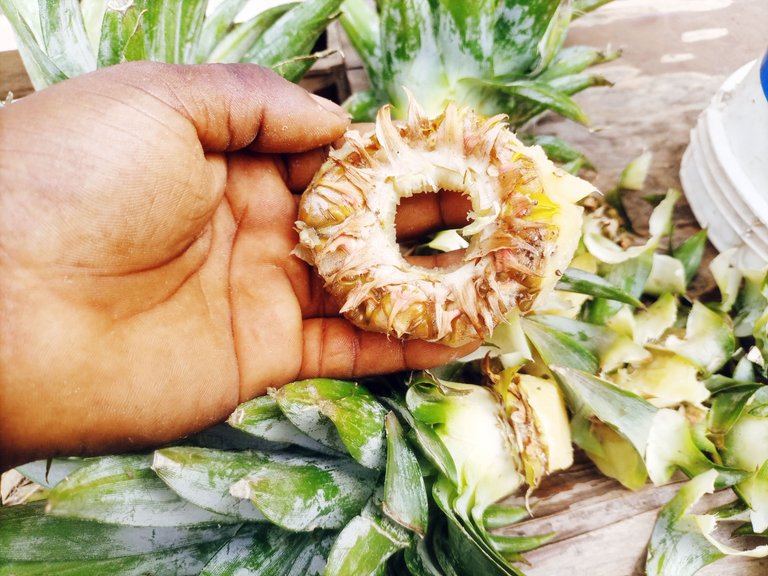 ---
This was the Disposable Cup with little water.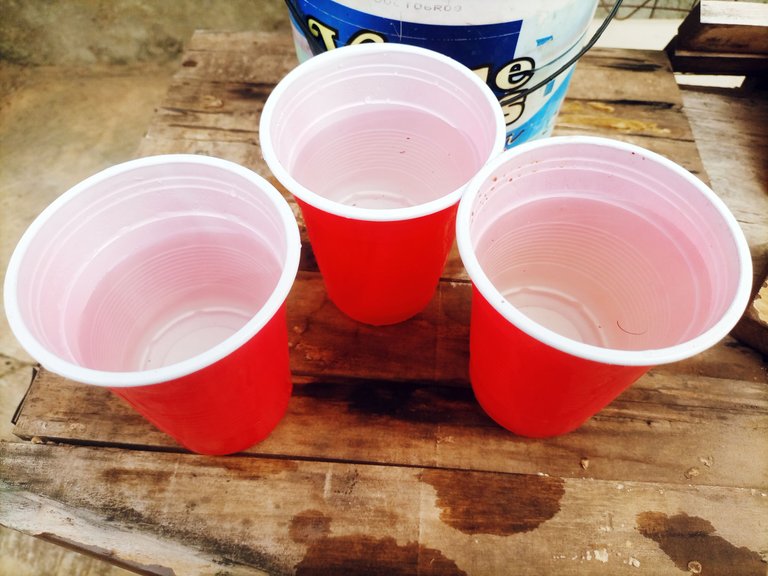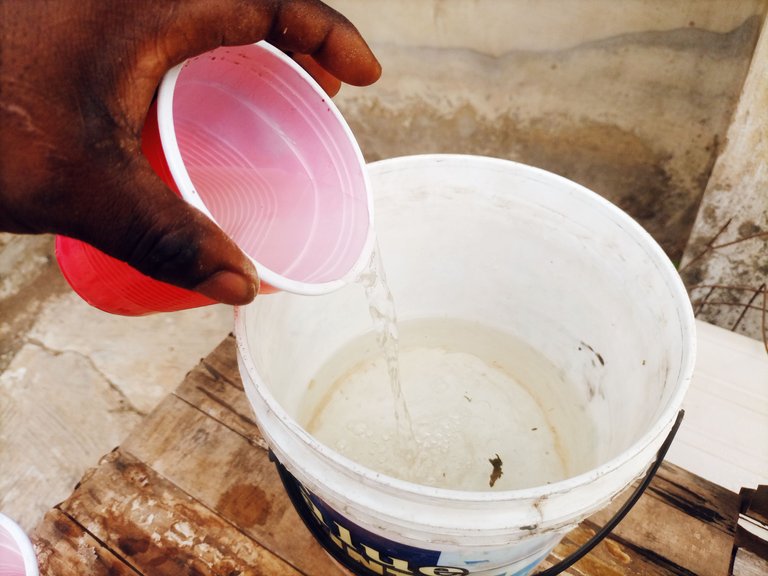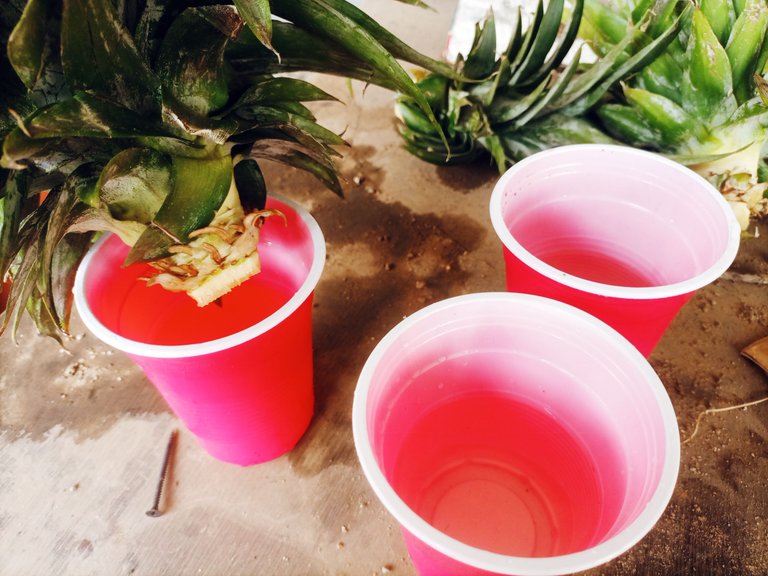 The Planting of the pineapple head was done properly and the water touched the head this will be done for 6/7 days to activate the Growth and development.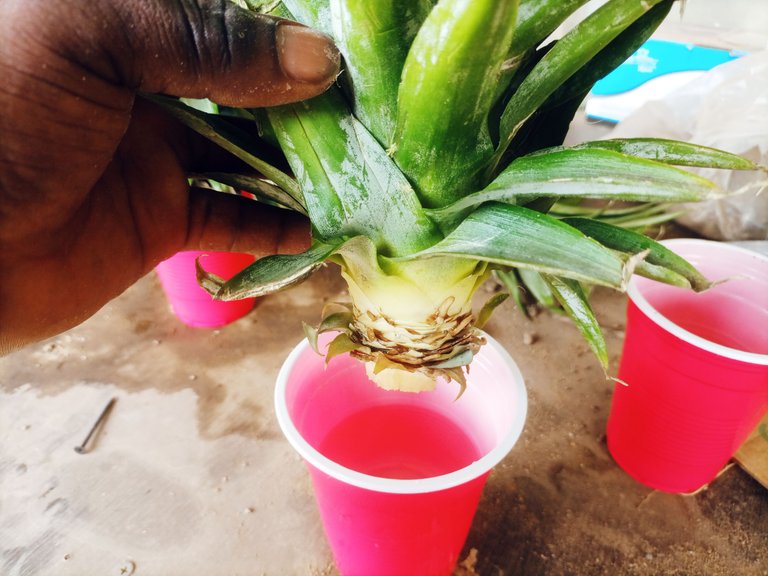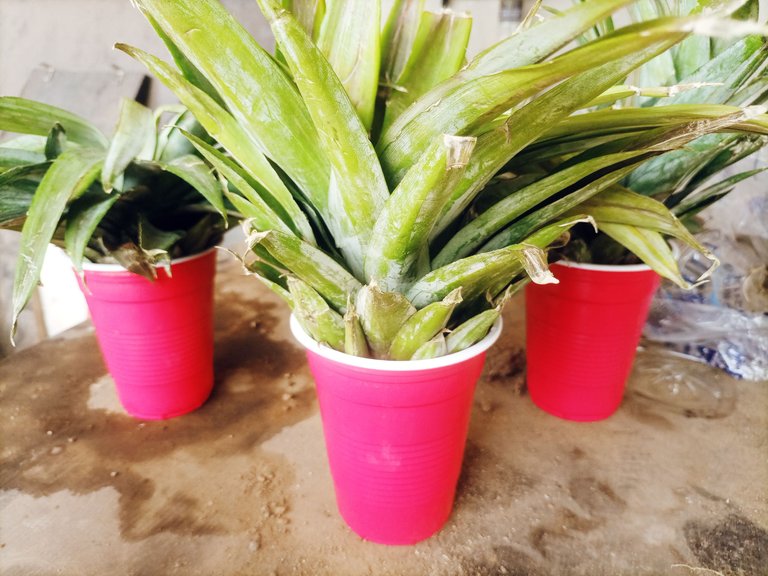 Camera Details. ( Infinix Note 7 )
MAIN CAMERA
Quad 48 MP, f/1.8, # Camera Details. ( Infinix Note 7 )
MAIN CAMERA
Quad 48 MP, f/1.8, (wide), 1/2.0", 0.8µm, PDAF
2 MP, f/2.4, (macro)
2 MP, f/2.4Mobile, (depth)
2 MP, f/1.8, (dedicated video camera) - 128/6 model only
Features Quad-LED flash, panorama, HDR
Video [email protected]
SELFIE CAMERA
Single 16 MP, f/2.0, 26mm (wide), 1/3.06", 1.0µm
Video [email protected]
---
Thanks For Stopping by And checking Out My Blog 📝📖🗒️
---
Original content by me, @mattsanthonyit
---
Please important note▶️, order than any stated link in my post otherwise every other photographs used in my posts are originally taken and owned by me @mattsanthonyit, if you like them and wish to use any of my images please contact me privately. Thanks🔛.
---
🗓️Date Capture: 8/12/2021. 📸Medium capture: Infinix Note5 Smartphone. 🌍Location: Ilorin.Kwara State. Nigeria. 🕰️Time:2:42am ⚡Posted with: peakd.com
---
If you actually like what you see😃😄😉,watch📷📺📸 and read📖📋 I would equally be grateful for an upvote♥️⚡ a very cool comment under my comment box or a reblog 🌀😏 for everyone to see ... and perhaps maybe you would like to follow me for more of my Post to show on your own feeds. Don't miss any of my Post.🔝. Special thanks to all who put big smiles on my face with Auto Upvote for always being supportive to me 💞💯.
Twitter:
Check out Matthew O. Akinlotan [peakd @mattsanthonyit ] (@mattsanthonyit): https://twitter.com/mattsanthonyit?s=09
---
Instagram:
https://instagram.com/officialoluwagb...
---
YouTube:
[https://m.youtube.com/channel/UCPBPk8al3dnLy5xAWnbWT1w
---
Facebook:
( https://mobile.facebook.com/akinlotan...)
---
Hive:
---
⬇️⬇️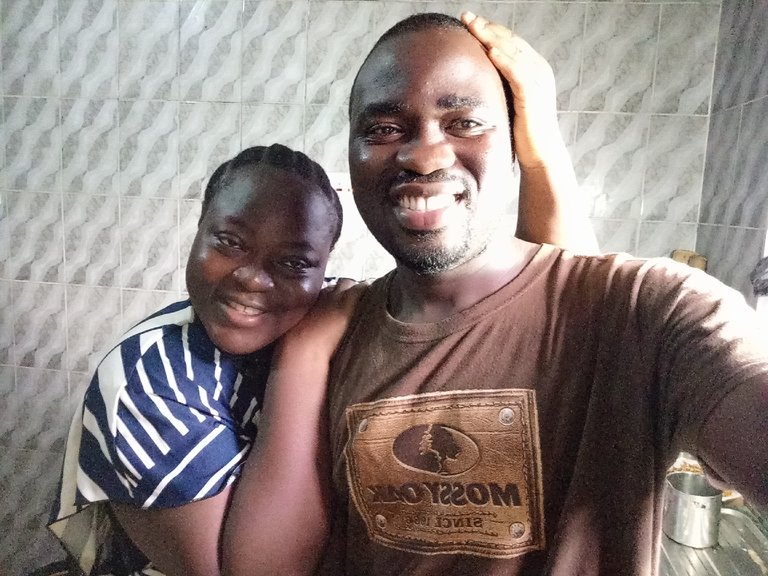 Matthew is a farmer and lover of Hive. HIVE has really helped my life to grow more healthier than I was, HIVE testimony. I'm a Dad, husband and a hustler. Farmer who loves animals, he practice what he preaches . He is also a Photographer, Traveller , Mr Chef ( Loves Cooking) and above all, he is a blogger and a vlogger♣️♠️
---
---