UNLI SAMGYUP SA GERONA, TARLAC
---
UNLI SAMGYEOPSAL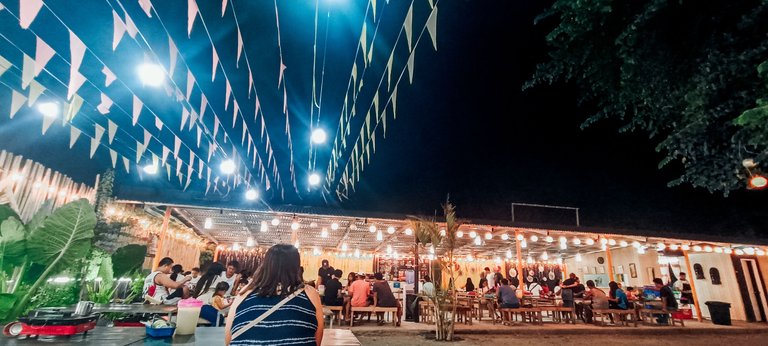 ---
---
Hi Guys! It's me again masterzarlyn28 in the hive! For today's blog let's talk about foods! Samgyeopsal or Korean Barbeque is a very popular Korean food wherein the meat is grilled at the table and eaten once cooked. The restaurant would serve a portable griller and serve pork that comes in two types, marinated and plain. Not just that, it also offers side dishes that are tasty and delicious! There are many restaurants that offer this kind of food and there is one restaurant that is near to our area that's why we head on to that place and enjoy the food! This restaurant is currently located at Poblacion 1 Gerona, Tarlac, Philippines!
---
THE SERVINGS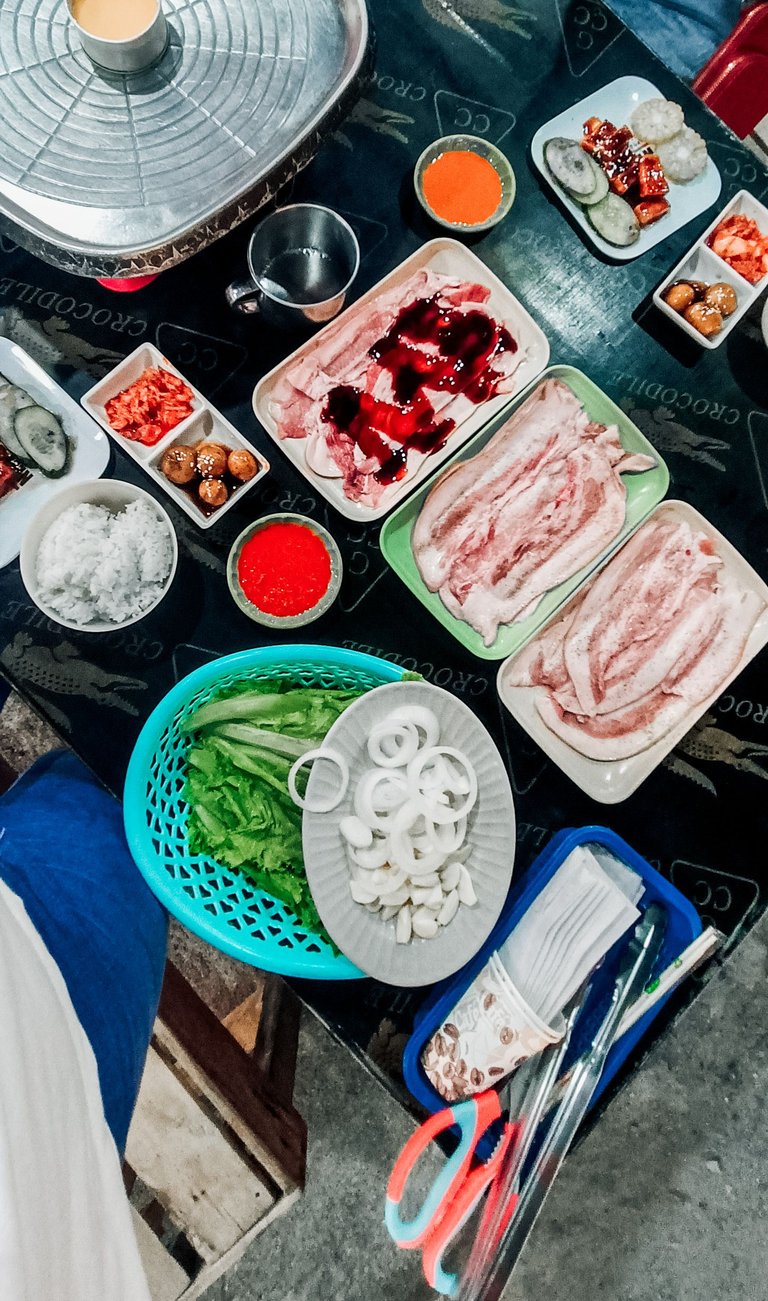 ---
We choose the budget-friendly in their menu and it only cost 6 USD per pax! Yes, only 6 USD for this good food! For budget-friendly food, you can enjoy unlimited servings of pork, lettuce, chicken wings, drinks, and other side dishes! There is also a griller included so that you can cook your food here and eat it while hot! It comes with a different sauce and a cheese dip! You should come here very hungry for you to enjoy the unlimited food offered! That's what I do! I made sure that I don't eat snacks and dinner to enjoy this unlimited Korean barbeque!
---
THE PORK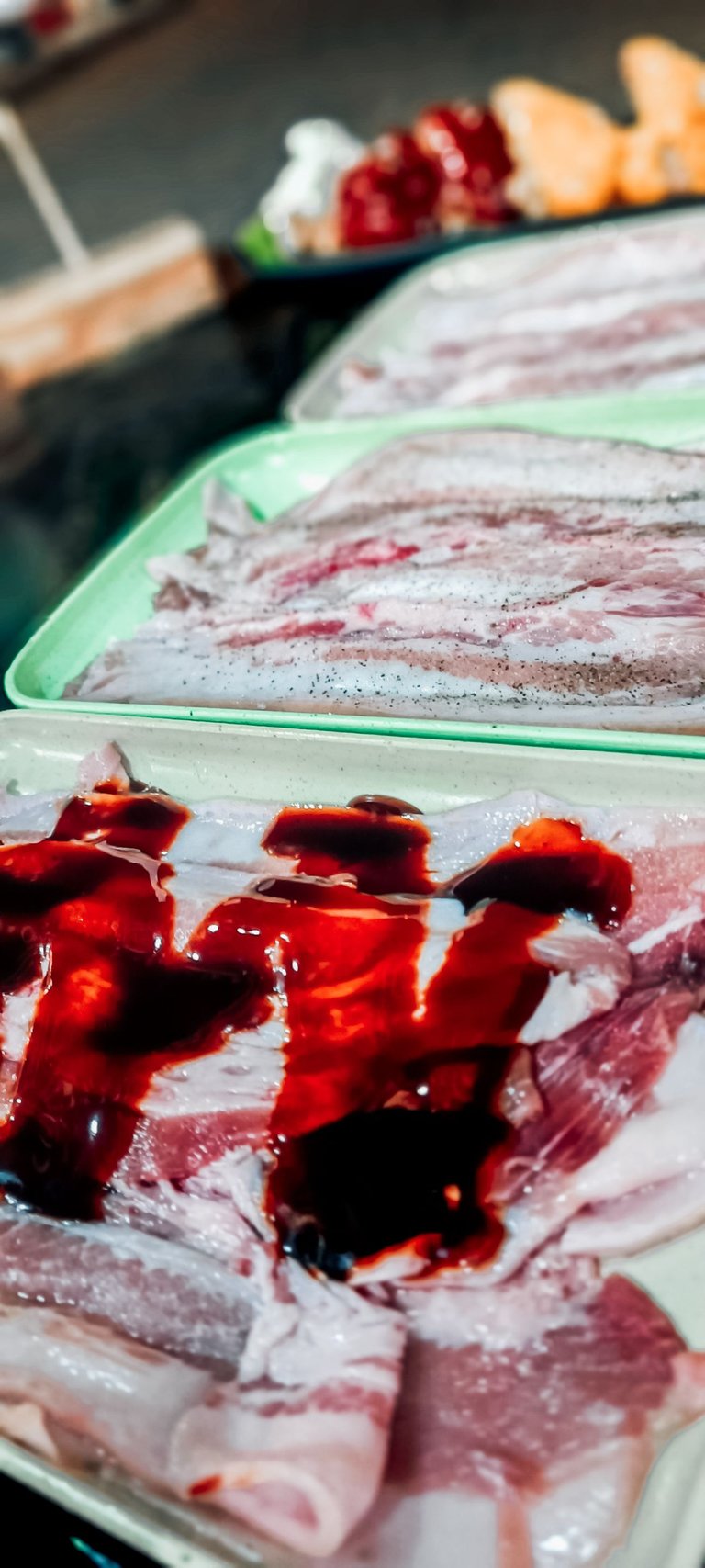 ---
It comes with 3 servings --- marinated from barbeque sauce, salt and pepper and lastly the plain pork! I prefer to cook first the plain one since it does not have sauce and doesn't stick in the griller. They are all delicious and be wrap into lettuce and then dip at the ssamjang sauce!
---
THE CHICKEN WINGS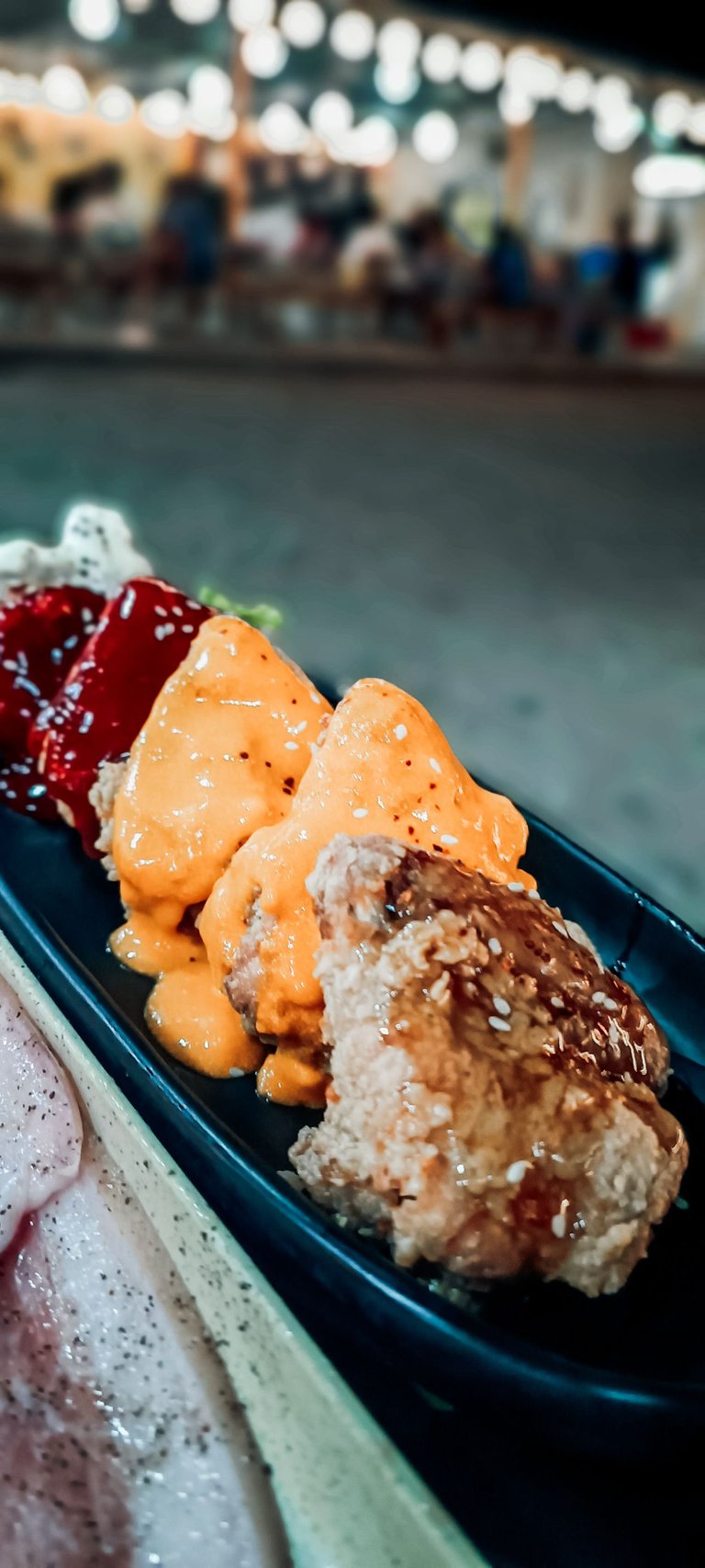 The chicken wings come in 3 different flavors, honey glazed, cheese, and a spicy one! The chicken our huge and very hot when served! They are freshly cooked and served at your table. They served at least 6 chicken at a time and you can still ask them to get another serving once you finished eating all of them! Unlimited Chicken wings and best eaten with rice!
---
THE SIDE DISHES
I use to saute the garlic and onion in the pork to make it more flavorful and have an aroma and after cooking I wrap the pork using the lettuce with kimchi and dip it in the spicy ssamjang sauce and ready to be swallowed! Adding Kimchi will give a spicy and sour taste and it's a perfect combination! You should try it too!
---
---