SILHOUETTE DIGITAL ART: HOWLING WOLF
Hello Everyone! It's me againn masterzarlyn28 in the hive! For today's blog, I will be showing you another silhouette art of mine. This time I draw the howling wolf!
---
Sketching and Outline
---
I drew a wolf that stand at the top of the rock. The position of the wolf is looking up and howl!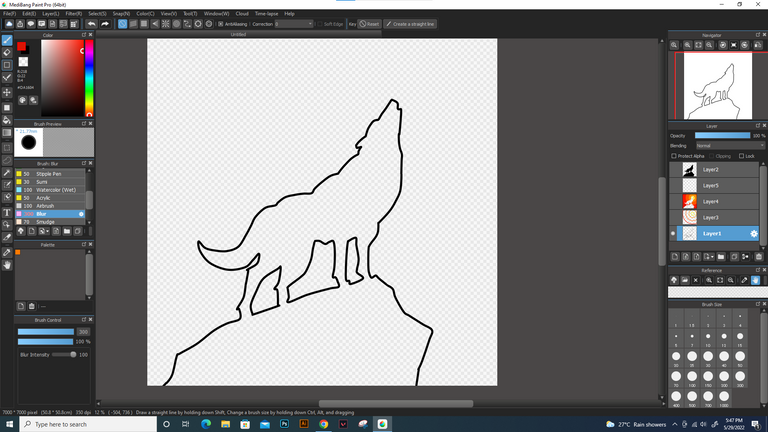 ---
Fill Black Color
---
After sketching, I create a layer for the wolf and start filling it with black color. For easy filling up the color, I used the bucket tool and in just 1 click it will be filled. Just make sure that all lines are closed before doing it.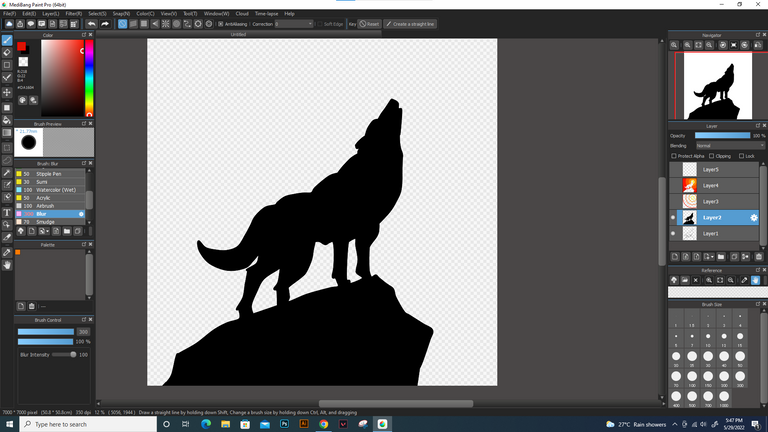 ---
Background Color
---
Draw some circle using the shape tool and start with color yellow up to rred color. I used this technique for easy filling up using bucket tool instead of using brush and do manual coloring.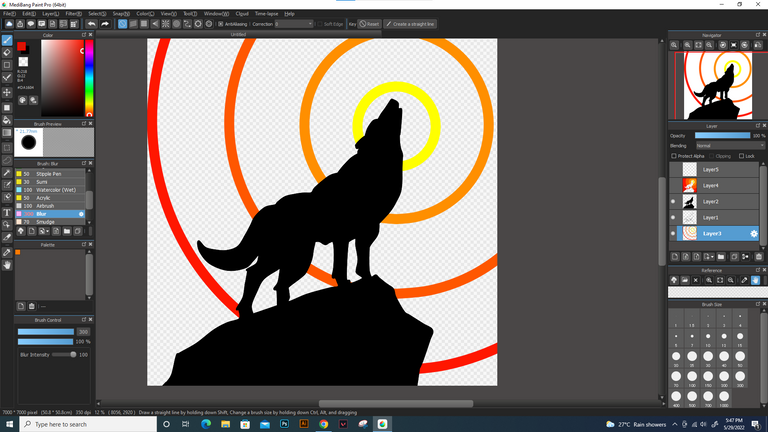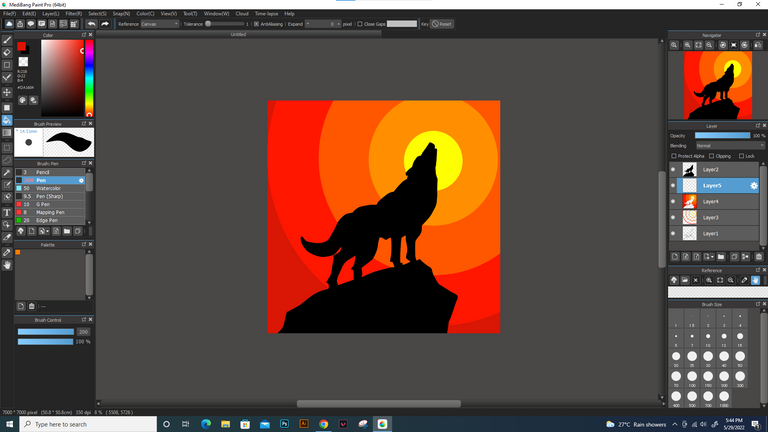 ---
Smooth - BG
---
To remove the lines per color, I used the blur brush to smoothen the transition of color and blend with it.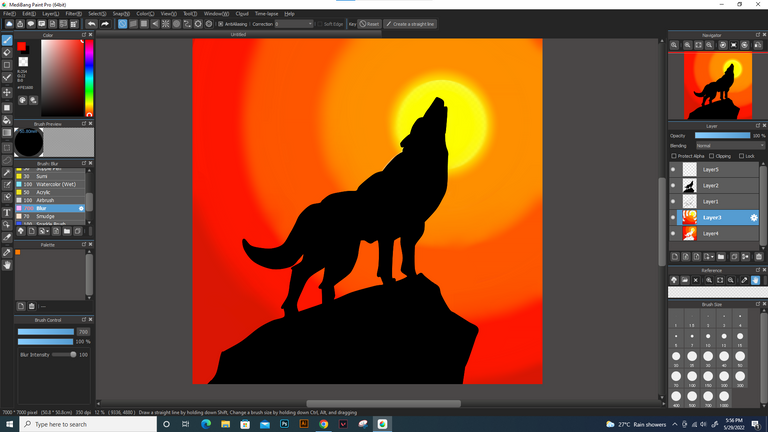 FINISHED PRODUCT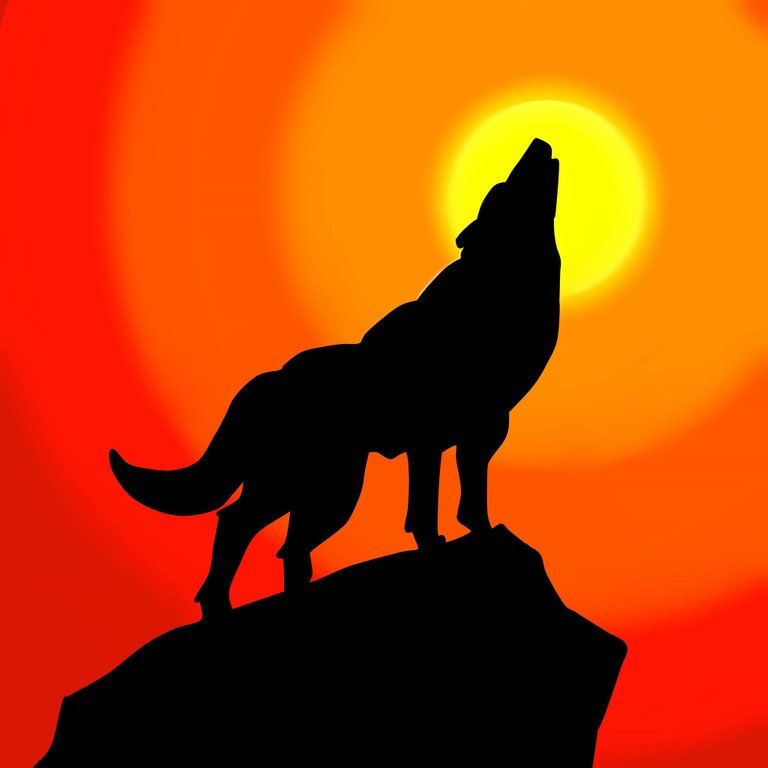 ---
TOOLS USED
GRAPHIC TABLET
MEDIBANG APP PRO
---
Thakyou for stopping by, hope you enjoyed my work :)
---
---