SILHOUETTE DIGITAL ART: BIRD ON THE TREES
Hello Everyone! It's me againn masterzarlyn28 in the hive! For today's blog let's take a look at my First Silhouette Art! As I sat in the backyard, I saw some birds chirping at the branches of the trees, and at the back of it is the amazing sunset. So, I decided to make a digital of this beautiful and be shared to the hive community! Lets go and see the step by step process.
---
Sketching and Outline
---
I draw some branches, I make a total of three of it and include some birds sitting on top of it. I just used the pen brush around 5 size.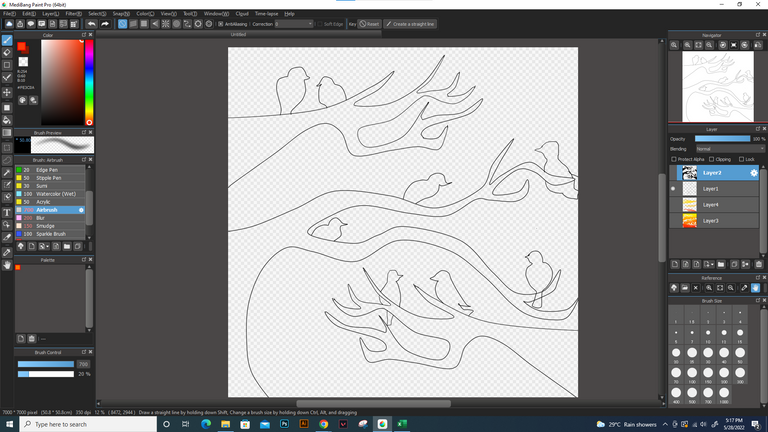 ---
Fill Black Color
---
After sketching, I create a layer for the color of the branch and the birds. I used the bucket tool for easy coloring. I used the black color for the object since it is silhouette.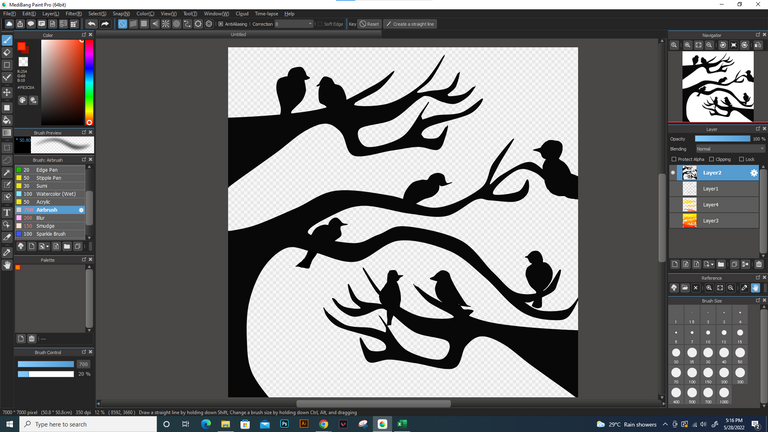 ---
Background Color
---
For the background, I used again the pen brush but this time a bigger size of it then color it with red, orange, yellow orange, and yellow. Since it one of the good combination for the sunset.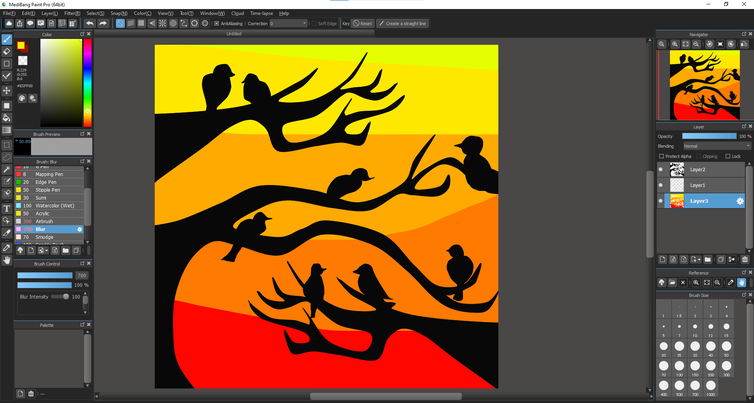 ---
Smooth - BG
---
To remove the lines per color, I used the blur brush to smoothen the transition of color and blend with it.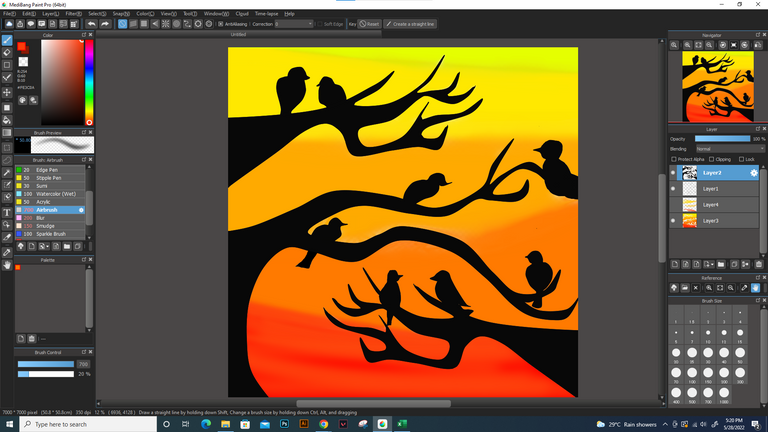 FINISHED PRODUCT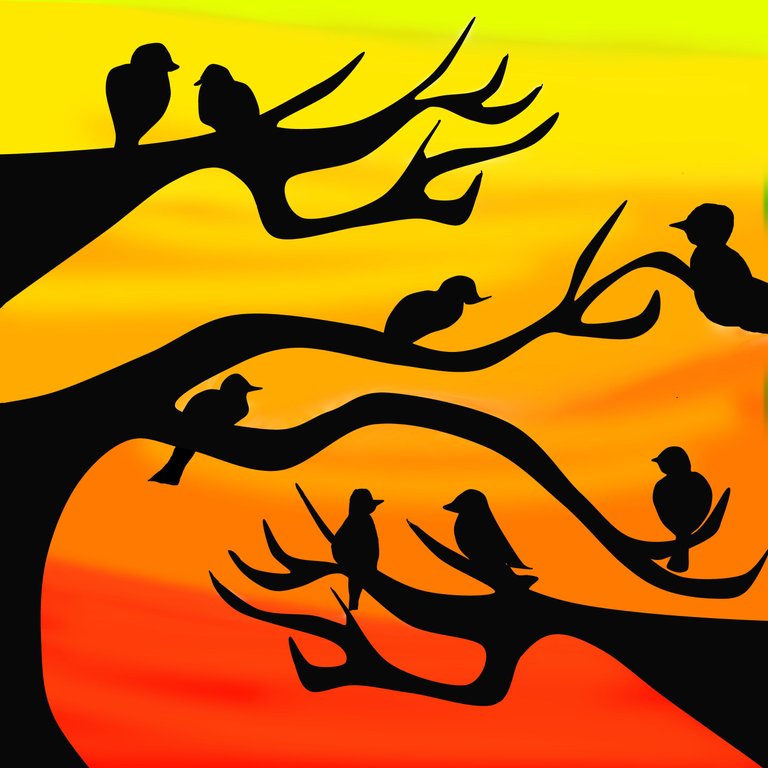 SELFIE WITH MY ART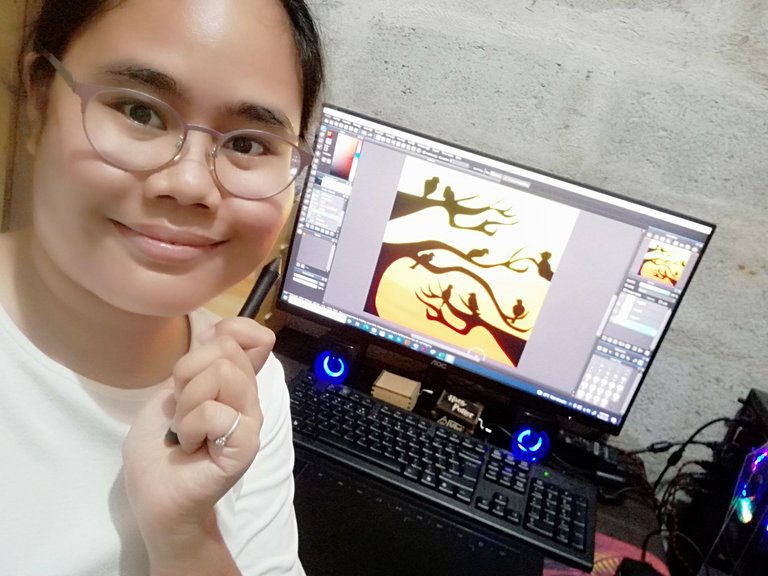 ---
TOOLS USED
GRAPHIC TABLET
MEDIBANG APP PRO
---
Thakyou for stopping by, hope you enjoyed my work :)
---
---