RENTALS MADE EASY USING PEAKMONSTER
Hi Guys! It's me again masterzarlyn28 in the hive! For today's blog let's talk about renting on the 3rd Party market of Splinterlands. As we all know Splinterlands Market does not have a feature where you can rent multiple cards and also search the card's name. So, in this blog I will be teaching you how to rent using these 3rd Party market called @peak-monsters .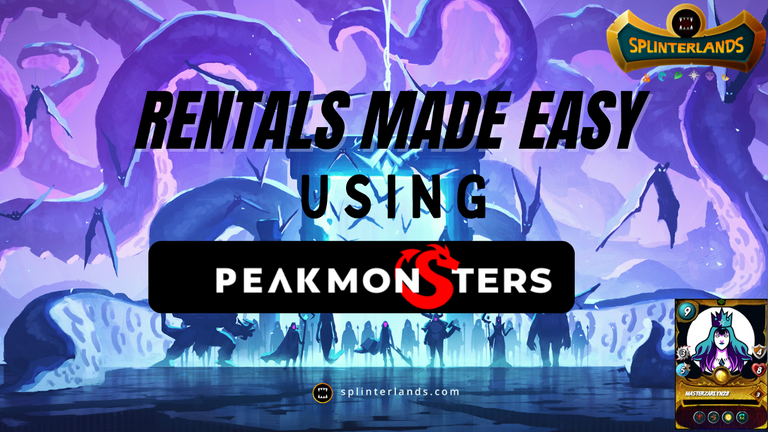 LOG IN
There are 3 ways on how you can log in your Splinterlands account in Peakmonster by using Hive Keychain, Splinterlands username and password and hivesigner. For me, the most convenient way is by using the hive keychain (recommended). Add first the hivekeychain extension and input your username and master password. By using hive keychain, you just need to memorize your username and you'll be able to log in your account.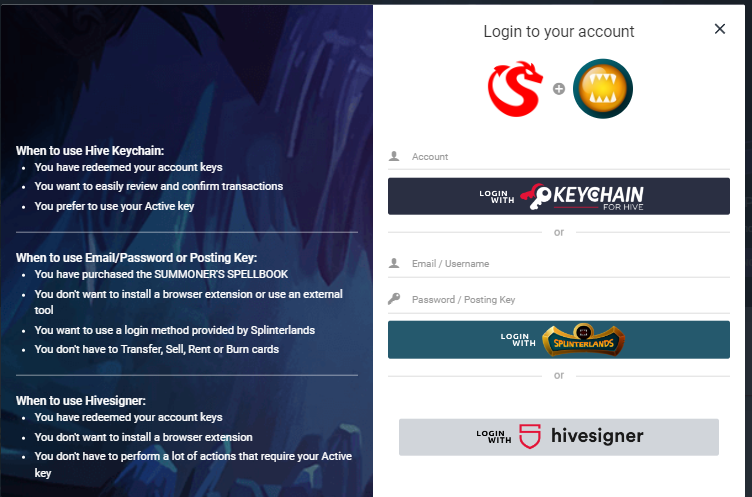 ---
RENT CARDS
Click the rent button at the top of the website and it will show all the cards available for rent. On the right side, there is a filter box where you can sort per edition, rarity, format, and element, and also you can type the card and its level. This is a big help in renting your Focus Quest by just selecting what element are you looking or what type of ability.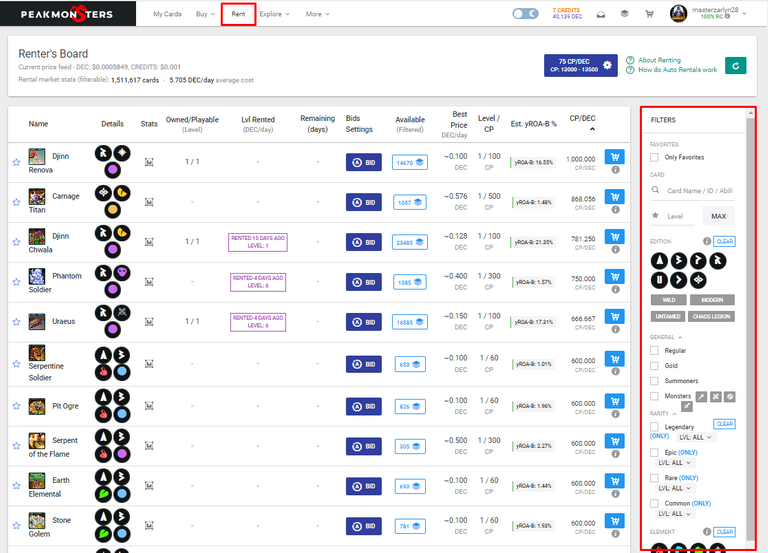 After selecting your desired rarity or element, you can click the button inside the red box to sort from lowest to highest. It will sort best price, level/cp, and CP per DEC.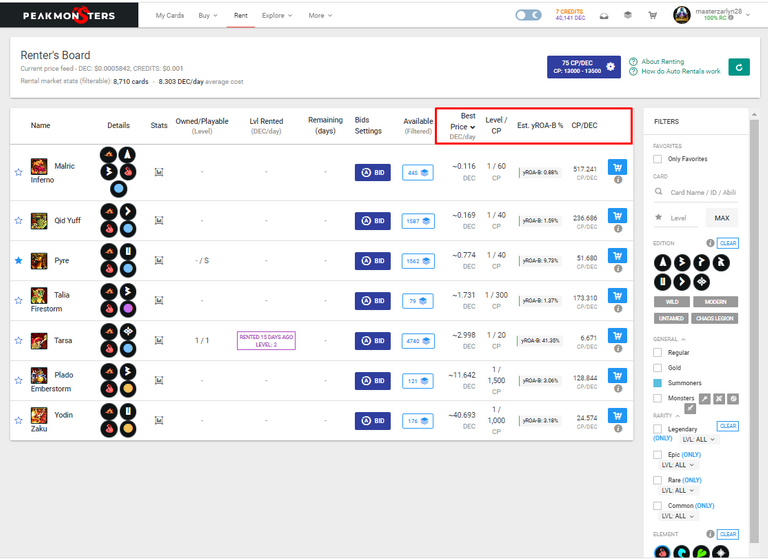 After sorting and you finally decided what card you want to rent just click the cart button and head on to the top part of the website and look for the cart button. You can select multiple cards you want to rent and pay them at once.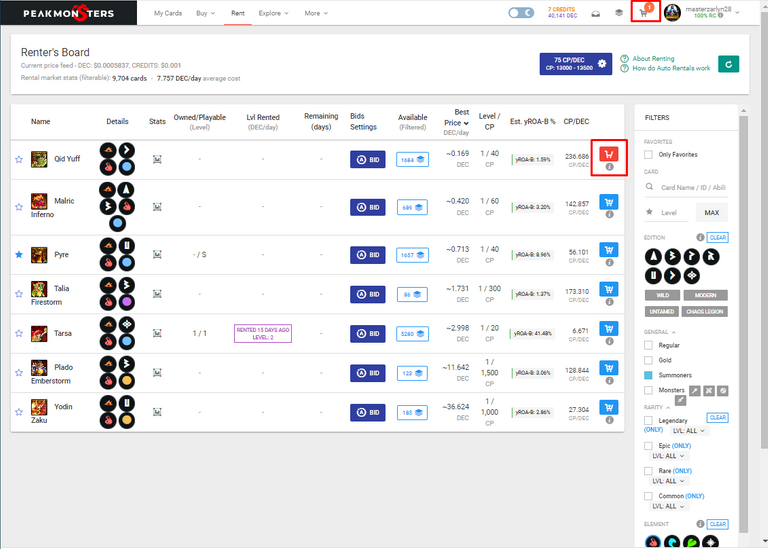 The button will show the card you selected and its amount. duration of rent, total DEC, or credits that you need to pay. It will show you how many Collection Power (CP). It has an option of what type of payment you want, it can be Dark Energy Crystal (DEC) or Credits, it also shows your balance and may not proceed if it's insufficient.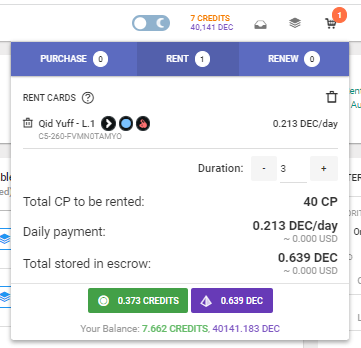 ---
RENEW CARDS
Head on to "My Cards" and filter those delegated cards. It will show all the cards that are rented and the time remaining before it expires.
You can renew cards by clicking the refresh button and will be prompt on the cart button then click the duration and "Renew" button.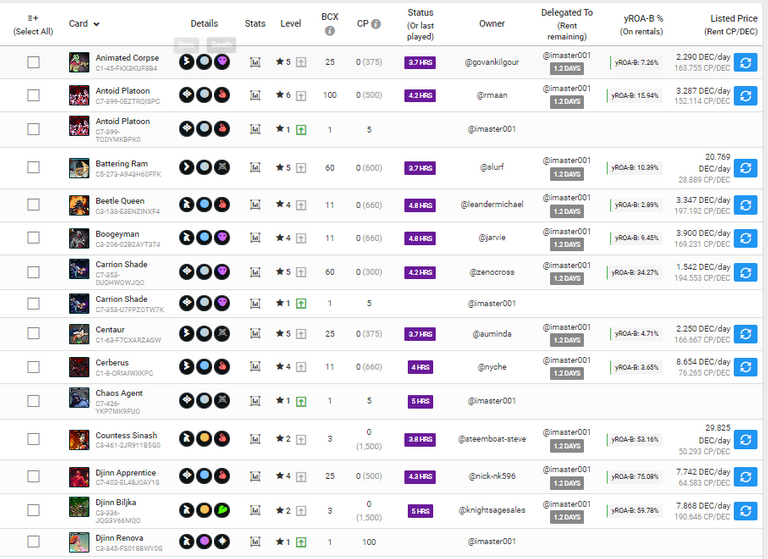 Thank you for stopping by. Have a great day!
---
---