(ESP-ENG) 💪 Si tú, NO TE RINDAS. // 💪 If you, DO NOT GIVE UP. 💪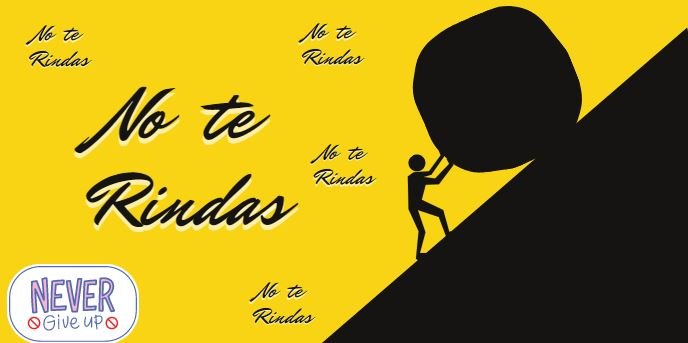 Hola mi gente bonita de Hive, es un placer para mi estar por acá con ustedes compartiendo nuevamente, y hoy quiero compartirles algo muy especial, desde esta mañana que abrí mis ojos y tuve la bendición y oportunidad de respirar y disfrutar de un día mas vino una palabra a mi mente, y desde entonces no se ha salido de mi cabeza, y esta palabra golpea una y otra vez y me ha tenido así todo el día, y he aprendido que cuando nos dan algo que es de provecho y puede edificar nuestras vidas, entonces debemos compartirla para que otros también puedan recibir y ser bendecidos.
Y esa palabra es "NO TE RINDAS" No se porque, no se para quien lógicamente que para mi primeramente pero se que hay alguien más necesitando y esperando esta palabra, hoy te digo a ti, querido amigo(a) NO TE RINDAS, hay algo más, y no importa lo que sea que estés pasando solo te digo NO TE RINDAS, vamos por más.
Hello my beautiful people of Hive, it is a pleasure for me to be here with you sharing again, and today I want to share with you something very special, since this morning that I opened my eyes and I had the blessing and opportunity to breathe and enjoy another day, a word came to my mind, and since then it has not left my head, and this word hits again and again and has kept me like this all day, and I have learned that when we are given something that is of benefit and can build our lives, then we must share it so that others can also receive and be blessed.
And that word is "DON'T GIVE UP" I don't know why, I don't know for whom logically for me first but I know that there is someone else needing and waiting for this word, today I say to you, dear friend DON'T GIVE UP, there is something else, and no matter what you are going through I just say DON'T GIVE UP, let's go for more.
Y que significa no te rindas? significa: insistir, persistir, resistir y nunca desistir. Vencer, sujetar, obligar entre otras cosas y suena bonito y alentador solo que a la hora de aplicarlo en ocasiones cuesta un poco, pero digo algo. Quien dijo que seria fácil? Si fuese así todos lo pudieran hacer o soportar, si así es! Debemos entender y aceptar que en cada uno de nosotros hay algo muy especial, diferente que no hace distinto a otros y también cada uno de nosotros tiene que aceptar que todos tenemos talentos, capacidades que nos hacen DIFERENTES. El hecho de que no puedas o no sepas hacer algo no te hace incapaz o menos que nadie al contrario te reta a esforzarte para aprender y si no lo logras entonces recuerda que hay algo en que tu si eres realmente bueno.
And what does it mean not to give up? it means: insist, persist, resist and never give up. To overcome, to hold, to force among other things and it sounds nice and encouraging but when it comes to apply it sometimes it costs a little, but I say something. Who said it would be easy? If it were so everyone could do it or endure it, yes it is! We must understand and accept that in each of us there is something very special, different that makes us different from others and also each of us must accept that we all have talents, capabilities that make us DIFFERENT. The fact that you can not or do not know how to do something does not make you incapable or less than anyone else on the contrary challenges you to strive to learn and if you do not succeed then remember that there is something that you are really good at.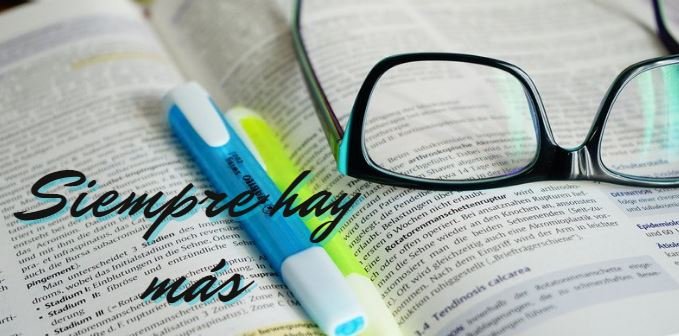 A lo largo de mi vida he aprendido varias cosas, entre ellas aprendí que yo SI PUEDO, solo tengo que querer y proponérmelo no le debo permitir a nadie que me diga lo contrario, También aprendí a no quejarme por lo menos no tanto, saben por que? porque independientemente de lo que yo pueda estar sintiendo o pasando, así sea algo muy doloroso, fuerte hasta terrible como muchas veces lo definimos, sé que hay alguien en algún lugar pasándola peor que yo, o en una circunstancia mucho mas difícil que la mía, y tal vez con mucho menos posibilidades que yo para salir de eso, cuando escucho otras historias, veo alguna noticia entonces solo agradezco a Dios porque caigo en cuenta que lo que yo llamaba terrible no se compara jamás con lo duro que otro la esta pasando. Por eso en vez de quejarme más bien agradezco a Dios porque sea lo que sea pudo haber sido peor pero estoy bien y se que estaré mejor porque yo puedo, soy capaz, soy fuerte.💪
Throughout my life I have learned several things, among them I learned that I CAN, I just have to want and propose it, I should not allow anyone to tell me otherwise, I also learned not to complain at least not so much, you know why? Because regardless of what I may be feeling or going through, even if it is something very painful, strong or even terrible as we often define it, I know that there is someone somewhere having a worse time than me, or in a much more difficult circumstance than mine, and perhaps with much less possibilities than me to get out of it, when I hear other stories, I see some news then I just thank God because I realize that what I called terrible is never compared to how hard someone else is going through. That's why instead of complaining I thank God because whatever it was it could have been worse but I am fine and I know I will be better because I can, I am capable, I am strong.💪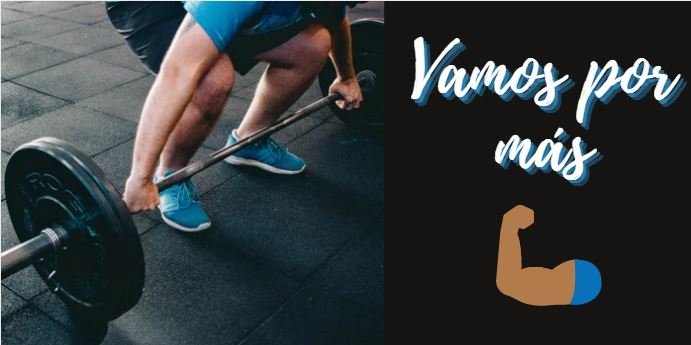 Hoy no se por lo que puedas estar pasando, solo quiero decirte lo que yo recibí esta mañana, y es NO TE RINDAS, si por favor no te rindas muchas veces abandonamos la batalla, soltamos la espada justo cuando estamos a punto de vencer. No tengo ni la remota idea de cuan difícil pueda ser tu problema de lo que si estoy muy segura es que puedes vencer, que eres mas fuerte de lo que puedes imaginar, que tu y solo tu eres capaz de enfrentar y alcanzar la victoria, y que solo vivo y con esperanzas es que tienes la oportunidad de ganar. Aparte todo lo que nos pasa es momentáneo pasajero no durará para siempre, y en tu caso estas a nada de ganar, vencer y de conocer esa parte de ti que no sabias y es que puedes soportar mas que nada ni nadie. Así que por favor una vez te digo NO T E RINDAS, tu puedes.
Today I don't know what you may be going through, I just want to tell you what I received this morning, and that is DON'T GIVE UP, yes please don't give up, many times we abandon the battle, we drop the sword just when we are about to win. I have no idea how difficult your problem may be, what I am very sure of is that you can win, that you are stronger than you can imagine, that you and only you are capable of facing and achieving victory, and that only alive and with hope do you have a chance to win. Besides, everything that happens to us is momentary and fleeting, it will not last forever, and in your case you are just a moment away from winning, overcoming and getting to know that part of you that you did not know and that is that you can endure more than anything or anyone else. So please, once again I say DO NOT GIVE UP, you can do it.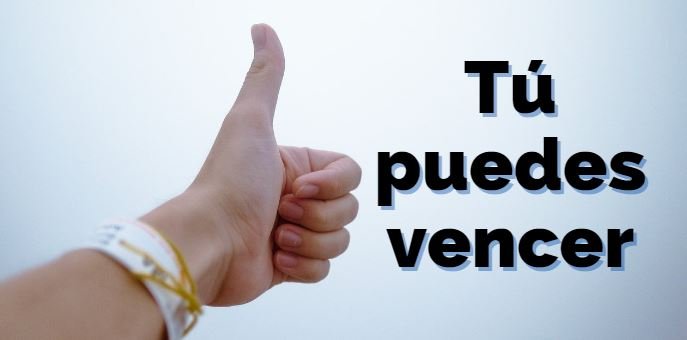 Gracias por leerme hasta aquí, espero les guste y les pueda servir.
Thank you for reading this far, I hope you like it and I hope you find it useful.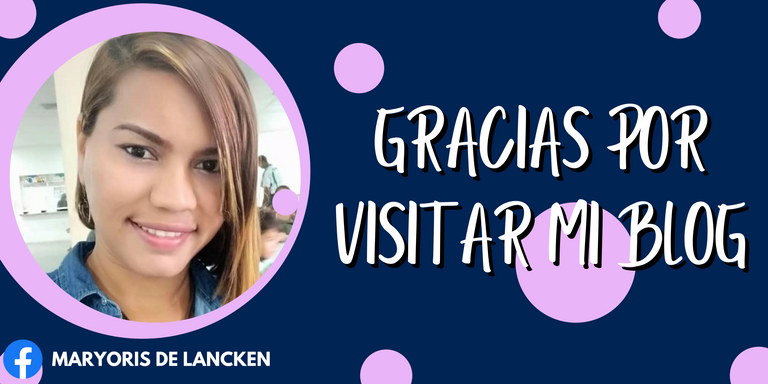 Todas las imágenes son de mi autoría y tomadas desde mi tlf android y editadas de la app InCollage y Canva.
Traducción: DeepL.com
---
---