MY LOTION, MY SKIN, MY PRIDE🥰🤸😊//MI LOCION, MI PIEL, MI ORGULLO//

---
Hello beautiful ladies and guys here. I'm everyday grateful to myself for finding and engaging actively in an awesome community where I read daily educational contents on skin and hair care. Thanks to all the administrators of this community. Yeah, I will keep saying this, I have learnt thousands of lessons from members' posts in this community and these things are what I apply after reading and I have no regrets.
---
Hola bellas damas y muchachos aquí. Todos los días me agradezco a mí mismo por encontrar y participar activamente en una comunidad increíble donde leo contenido educativo diario sobre el cuidado de la piel y el cabello. Gracias a todos los administradores de esta comunidad. Sí, seguiré diciendo esto, he aprendido miles de lecciones de las publicaciones de los miembros en esta comunidad y estas cosas son las que aplico después de leer y no me arrepiento.
Today, I will be making a quick write up on this body lotion and body wash. Just a tip of the iceberg guys, the overall message of this post is positive. Before I go further, I am the type of person that doesn't like any lotion that will cause acne, pimples or any form of marks on my face,and also am very allergic to hydroquinone,which makes me flee from any lotion that contains it.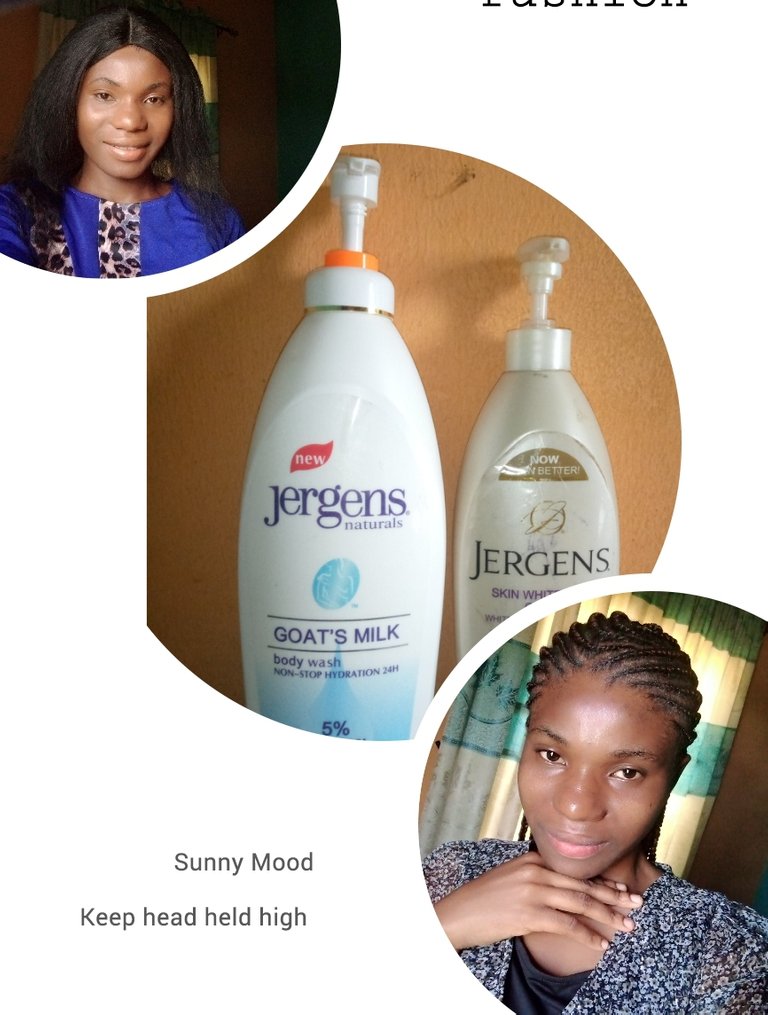 ---
Hoy, escribiré rápidamente sobre esta loción corporal y gel de baño. Solo una punta del iceberg, chicos, el mensaje general de esta publicación es positivo. Antes de ir más lejos, soy el tipo de persona a la que no le gusta ninguna loción que le cause acné, granos o cualquier forma de marcas en la cara, y también soy muy alérgica a la hidroquinona, lo que me hace huir de cualquier loción que contenga eso.
Our self esteem begins with our facial skin care, looking good begins from your base, you must find what works for you. This is something I have seen and witnessed. Although beauty is natural but in as much as we are beautifully created by our maker. We still need something to help retain and enhance that beauty. There are many approaches for skin care, from, most importantly knowing your skin type, exfoliating, moisturizing, using a cleanser.
---
Nuestra autoestima comienza con el cuidado de nuestra piel facial, lucir bien comienza desde tu base, debes encontrar lo que funciona para ti. Esto es algo que he visto y presenciado. Aunque la belleza es natural, en la medida en que somos bellamente creados por nuestro creador. Todavía necesitamos algo para ayudar a retener y realzar esa belleza. Existen muchos enfoques para el cuidado de la piel, desde, lo más importante, conocer su tipo de piel, exfoliar, hidratar, usar un limpiador.
My region, this skin care product is hard to get the full set which makes me cry out loud whenever I go to get the ones I can see. For now, I am only making use of the lotion and the body wash. I am still looking forward to seeing the Jergens serum and other products around my base.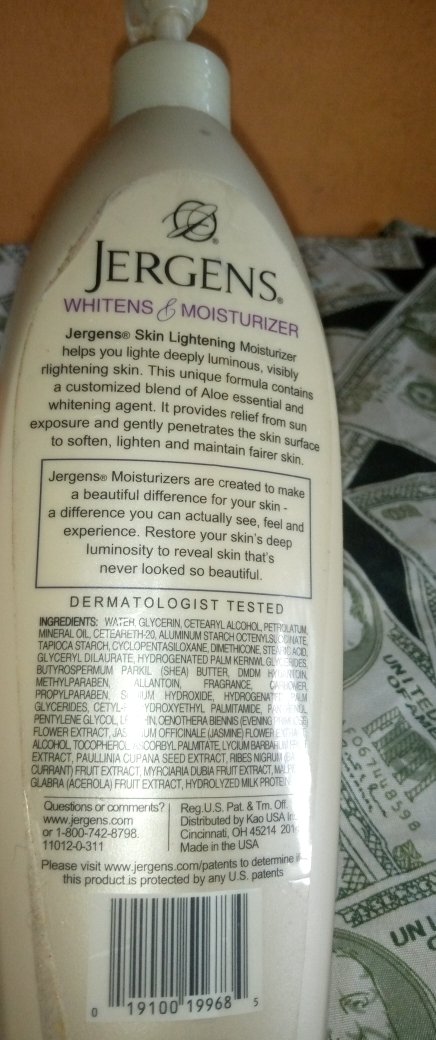 ---
Mi región, este producto para el cuidado de la piel es difícil de obtener el conjunto completo, lo que me hace llorar cada vez que voy a obtener los que puedo ver. Por ahora, solo uso la loción y el gel de baño. Todavía estoy deseando ver el suero Jergens y otros productos en mi base.
MY EXPERIENCE WITH THE JERGEN (MI EXPERIENCIA CON EL JERGEN)
I used three containers of Jergens before I finally decided to make this post. I believe for one to see a positive or negative result of any lotion, he or she should or must have used at least three containers of that lotion. This doesn't apply to all creams as some are bleached with over 5% hydroquinone, Which makes the result faster but deteriorates skin layer.
Usé tres contenedores de Jergens antes de finalmente decidir hacer esta publicación. Creo que para que uno vea un resultado positivo o negativo de cualquier loción, debe o debe haber usado al menos tres envases de esa loción. Esto no aplica para todas las cremas ya que algunas son decoloradas con más del 5% de hidroquinona, lo que hace que el resultado sea más rápido pero deteriora la capa de la piel.
Although some lotions may work faster than others, it all depends on the chemical components used for the production. Having said a lot , it's time to tell you why this lotion is superb and why I love it.
Aunque algunas lociones pueden funcionar más rápido que otras, todo depende de los componentes químicos utilizados para la producción. Habiendo dicho mucho, es hora de decirte por qué esta loción es excelente y por qué me encanta.
THE RESULT (EL RESULTADO)
The outcome after using three containers of this product is intriguing, you can see my face in the picture, you will indeed believe it does work magically. The fact that it doesn't bleach my skin, doesn't gives me acne, freckles or causes any skin irritation makes me love it like my second half.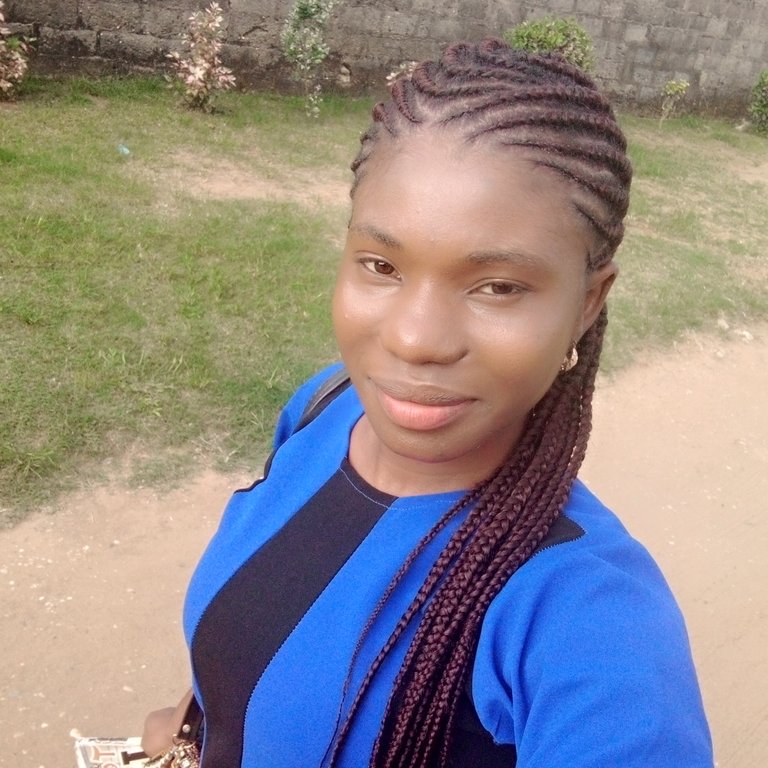 ---
El resultado después de usar tres envases de este producto es intrigante, puedes ver mi cara en la imagen, de hecho creerás que funciona mágicamente. El hecho de que no decolora mi piel, no me da acné, pecas o causa irritación en la piel hace que lo ame como mi segunda mitad.
I know what works for me may not work for some as we have different skin types. I recommend going for a skin test, to know which lotion suits one better. Regardless, this product is good for all skin types so it's not selective. I use it as my overall skin moisturizer.
Sé que lo que funciona para mí puede no funcionar para algunos, ya que tenemos diferentes tipos de piel. Recomiendo hacerse una prueba cutánea, para saber qué loción le sienta mejor. De todos modos, este producto es bueno para todo tipo de piel, por lo que no es selectivo. Lo uso como mi crema hidratante general para la piel.
This product is excellent, it helps smoothen my skin, bring out my natural skin tone, it doesn't bleach and it also helps to remove dark spots.
THE PICTURES WERE ALL TAKEN WITH MY INFINIX HOT 8 PRO
MAIN(REAR) CAMERA
•CAMERA TYPE:::::: Triple
•CAMERA SENSOR:: 13 MP + 2MP + QVGA
•CAMERA FEATURES: Auto Scene detection, AR Stickers,panorama, PDAF, HDR
•Video Resolution:[email protected]
•LED FLASH: QUAD-LED FLASH
•I USED GOGGLE TRANSLATE FOR THE SPANISH VERSIONLINK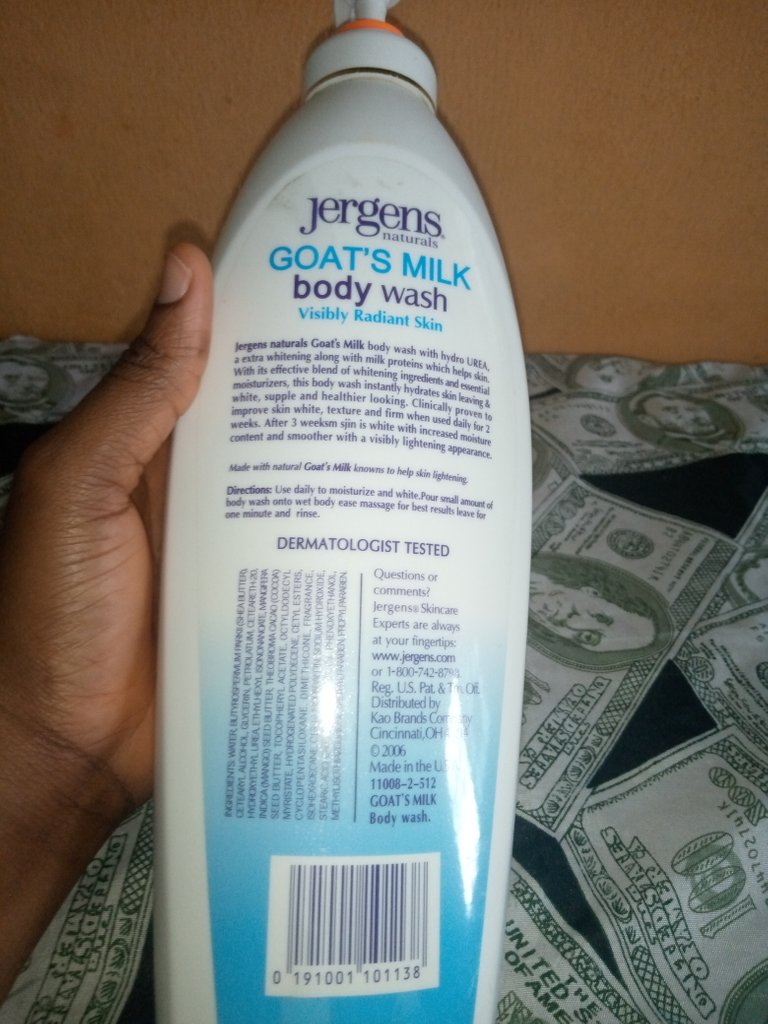 ---
Este producto es excelente, ayuda a suavizar mi piel, resalta mi tono natural de piel, no se decolora y también ayuda a eliminar las manchas oscuras.
TODAS LAS FOTOS FUERON TOMADAS CON MI INFINIX HOT 8 PRO
CÁMARA PRINCIPAL (TRASERA)
•TIPO DE CÁMARA:::::: Triple
•SENSOR DE CÁMARA:: 13 MP + 2MP + QVGA
• CARACTERÍSTICAS DE LA CÁMARA: Detección automática de escenas, AR Stickers, panorama, PDAF, HDR
•Resolución de video: [email protected]
•FLASH LED: FLASH CUÁDRUPLE-LED
UTILIZÉ GOGGLE TRANSLATE PARA LA VERSIÓN EN ESPAÑOLLINK
---
---