A Picture is Worth a Thousand World
Looking at the heavy sky, Lizzy contemplated whether or not to step out and chase her dreams. The fierce storm brewed outside, which made Lizzy fear spike.
She was indecisive about which choice to make.
"Should I stay back and cook up some convincing excuses? The sky doesn't look promising," she asked herself.
After much thought, she grabbed an umbrella and made her way out. As she walked out, she couldn't help but admire the beautiful artwork on the street's wall.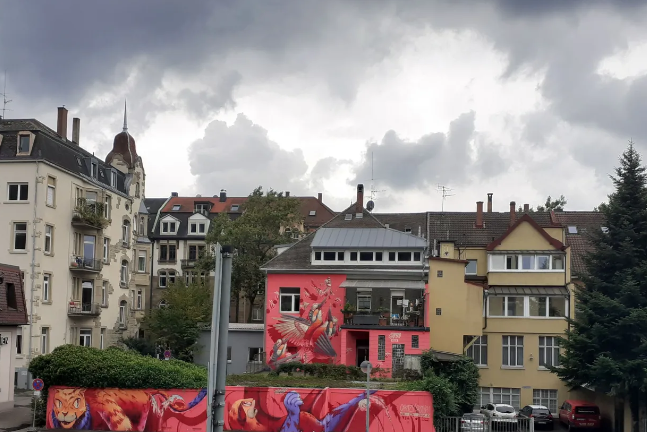 Photo credit: @wakeupkitty
Her love for artwork gave her the strength to fasten her pace. After a few blocks, she spotted a bus. Though Happy, she struggled with fears whether she could reach the office before the rain.
Midway through the drive, the rain began, something Lizzy had hoped to avoid. Hours later, she arrived at the office, half-drenched but happy that she had conquered her fear.
---
---