A Picture is Worth a Thousand Words
Describe what you see
I see a three wheels cycle
Describe what you feel
I feel it's a cycle use for delivery
---
---
               Short Poem

---
---
The ancient men embarked on journeys driven by hope,
Investing unceasing efforts into catching a light surrounded by thick darkness.
In this midst of this comes toils and pains, but man waxed strong like candle.
Experience that is inevitable by all creatures.
Upon stones, messages were relayed, sounds were combined to make meaning.
With time, smiles began to bloom,
Replacing smoke-filled days with screens lighting up our room.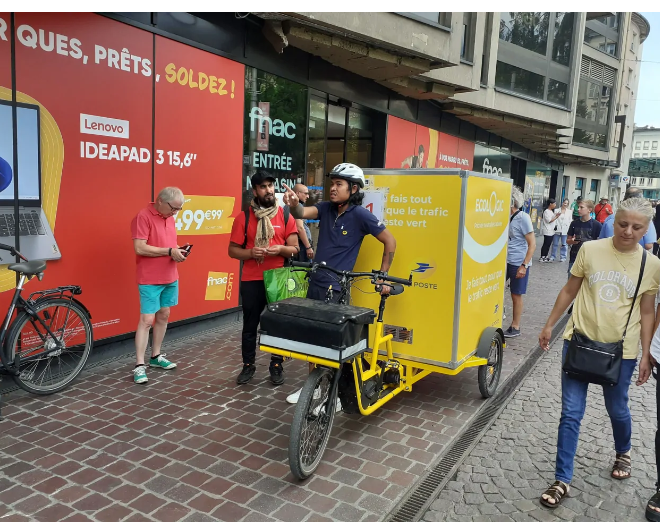 Photo Credit: @wakeupkitty
A thousand miles on foot, replaced now by two, three, or four-wheel cycles,
Both young and old find comfort, as life's journey effortlessly cycles,
Bringing comfort to where hardships once took their bite,
From ancient whispers to our modern trumpets, the toils shortens, as the modern age pick up the pace.
A history that cannot be blown away by a breeze of storm.
---
---