Sudamérica tendrá nuevo campeón // South America will have a new champion.
Saludos amigos de Hive. El deporte no se detiene y este fin de semana tendremos nuevo campeón en Sudamérica porque terminará la Copa América.
---
Greetings friends of Hive. The sport does not stop and this weekend we will have a new champion in South America because the Copa America will end.
---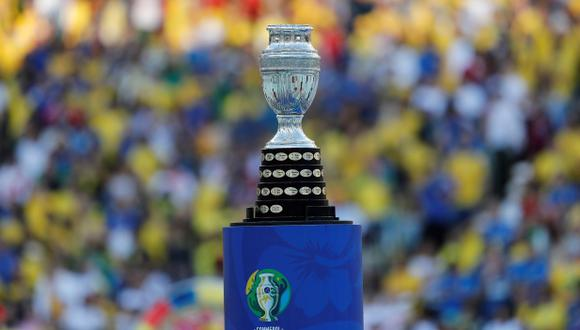 Fuente
---
Se encienden los televisores, teléfonos al máximo de batería, al mismo tiempo ingresamos a las redes sociales para expresar emoción en la previa de la final de uno de los torneos que paraliza al mundo durante varias semanas, falta poco para el pitazo inicial de la final de la Copa América.
---
Televisions are turned on, phones at maximum battery power, and at the same time we log on to social networks to express our excitement in the run-up to the final of one of the tournaments that paralyzes the world for several weeks, the starting whistle for the final of the Copa America is just a few minutes away.
---
Brasil y Argentina disputarán una de las finales más esperadas por millones de fanáticos alrededor del mundo, pero para ambos países mucho más que un juego o lucha por el título, es historia pura, prestigio, tener dominio en el clásico sudamericano.
---
Brazil and Argentina will play one of the most awaited finals by millions of fans around the world, but for both countries much more than a game or a fight for the title, it is pure history, prestige, having dominance in the South American classic.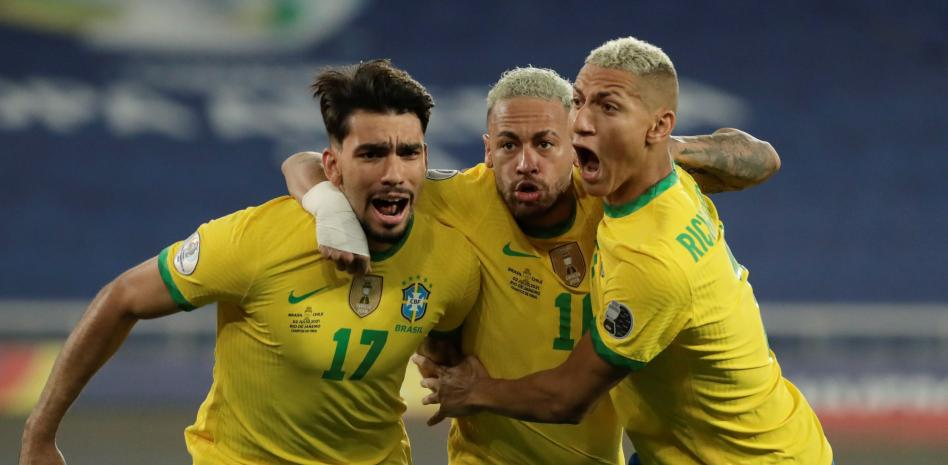 Fuente
---
Por un lado, Adenor Bacchi "Tite", DT de Brasil con gran actuación al frente de los locales durante el torneo, 3 victorias y 1 empate en la ronda clasificatoria con 10 goles a favor y 2 en contra, en 4tos de final derrota a Chile 1-0 y en semifinales a Perú 1-0, en ambos partidos, el héroe fue el inspirado Lucas Paquetá. No eran victorias abultadas, pero si efectivas para llegar a la gran final.
---
On the one hand, Adenor Bacchi "Tite", Brazil's coach with a great performance at the helm of the local team during the tournament, 3 wins and 1 tie in the qualifying round with 10 goals for and 2 against, defeating Chile 1-0 in the quarterfinals and Peru 1-0 in the semifinals, in both matches, the hero was the inspired Lucas Paqueta. They were not big victories, but they were effective to reach the final.
---
Mirando al rival de Brasil, Argentina con Lionel Scaloni al frente, llega al torneo como otra gran favorita y tiene el mismo récord en la ronda clasificatoria, 3 victorias y 1 empate, sólo en goles hay diferencia porque la albiceleste anotó 7 goles y recibió 2. En los 4tos de final, Argentina derrotó de manera contundente a Ecuador 3-0 y en semifinales sufrió un poco más porque tuvo que definirse en penales, la gran actuación del portero Emiliano Martínez al detener 3 penales es la artífice de la clasificación a la final y ahora se revivirá la lucha entre los máximos ganadores de Sudamérica.
---
Looking at Brazil's rival, Argentina with Lionel Scaloni at the helm, comes to the tournament as another great favorite and has the same record in the qualifying round, 3 wins and 1 tie, only in goals there is a difference because the Albiceleste scored 7 goals and conceded 2. In the quarterfinals, Argentina defeated Ecuador 3-0 and in the semifinals they suffered a little more because it had to be defined in penalties, the great performance of goalkeeper Emiliano Martinez by stopping 3 penalties is the architect of the qualification to the final and now the fight between the top winners of South America will be revived.
---
A nivel individual, Neymar Jr ha tenido una actuación destacada, pero no determinante como goleador en los resultados, acumula 2 goles y 3 asistencias, Brasil no contará con Gabriel Jesús por la expulsión por tarjeta roja y perdió 2 partidos, sin embargo, Lucas Paquetá, Casemiro, Richardlison, Marquinhos, entre otros, blindan cada línea de su selección.
---
On an individual level, Neymar Jr. has had an outstanding performance, but has not been decisive as a scorer in the results, accumulating 2 goals and 3 assists. Brazil will be without Gabriel Jesus due to his red card expulsion and missed 2 matches, however, Lucas Paqueta, Casemiro, Richardlison, Marquinhos, among others, armor every line of his national team.
---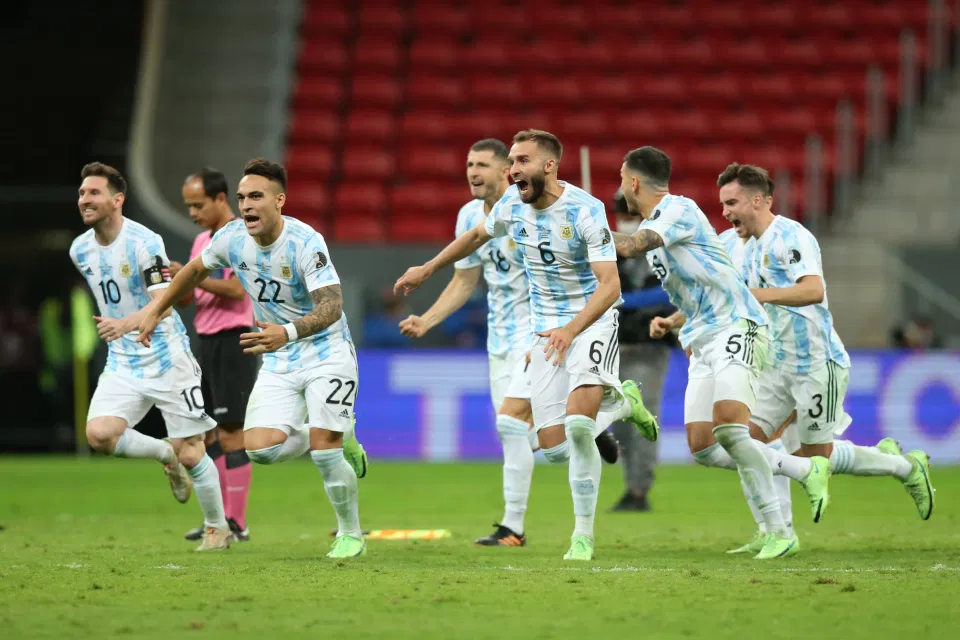 Fuente
Por su parte, Lionel Messi es el máximo goleador del torneo con 4 goles y 5 asistencias en 6 partidos, siendo el líder que todos esperaban. Angel Di María, Lautaro Martínez, Papu Gómez, Rodrigo De Paul, Nicolás Tagliafico también blindan de manera efectiva a la albiceleste. Así que será un partidazo lo que prometen ambas selecciones.
---
For his part, Lionel Messi is the top scorer of the tournament with 4 goals and 5 assists in 6 matches, being the leader everyone expected. Angel Di María, Lautaro Martínez, Papu Gómez, Rodrigo De Paul, Nicolás Tagliafico also effectively shield the Albiceleste. So it will be a great match what both teams promise.
---
Será un partido bonito, tanto Brasil como Argentina buscarán los goles desde el 1er minuto, espero que no defrauden con el nivel de fútbol, que la actuación de los árbitros y VAR sea la más acertada y así todos disfrutemos del mejor espectáculo en Sudamérica.
---
It will be a beautiful game, both Barsil and Argentina will be looking for goals from the 1st minute, I hope they do not disappoint with the level of soccer, that the performance of the referees and VAR is the most accurate and so we all enjoy the best show in South America.
---
Según tu opinión, ¿Qué selección levantará el trofeo del torneo de selecciones más antiguo del mundo?
---
In your opinion, which team will lift the trophy of the world's oldest national team tournament.
---
---