[ESP-ENG] Dominio londinense en la Champions League -- London dominance in the Champions League

Saludos amigos de Hive, nuevamente con ustedes presentando un artículo y destacando la valiosa temporada de los 4 finalistas de la Champions League, espero sea de su agrado.
Greetings friends of Hive, again with you presenting an article and highlighting the valuable season of the 4 finalists of the Champions League, I hope you like it.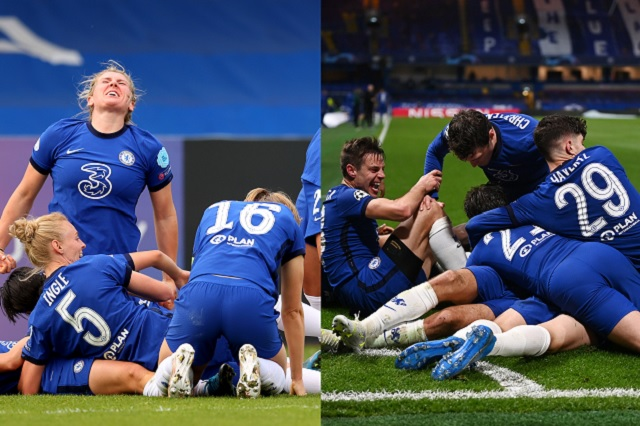 ---
La temporada 2020- 2021 de la Champions League en la rama femenina y masculina tiene a 3 finalistas ingleses y 1 español. Mucho debate se hace año tras año para saber cuál es la mejor liga del mundo. En mi caso, siempre he preferido la inglesa. ¿Los motivos? Fútbol rápido y dinámico, no se pierde mucho tiempo con faltas, la competitividad es amplia, no hay un ganador absoluto todos los años, un partido entre Manchester United vs Chelsea puede ser de alto impacto como el de Leicester City vs Fullham, es raro ver un juego aburrido en la liga, y toda la temporada es emocionante porque hasta 6 equipos luchan por el título.
The 2020- 2021 season of the Champions League in the women's and men's division has 3 English finalists and 1 Spanish. There is a lot of debate year after year as to which is the best league in the world. In my case, I have always preferred the English league. The reasons? Fast and dynamic soccer, not much time is wasted with fouls, the competitiveness is wide, there is no absolute winner every year, a match between Manchester United vs Chelsea can be of high impact like Leicester City vs Fullham, it is rare to see a boring game in the league, and the whole season is exciting because up to 6 teams fight for the title.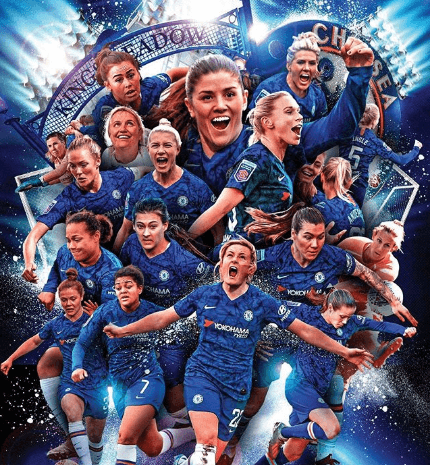 ---
En relación a la Champions League, la edición femenina tiene a Chelsea y FC Barcelona como finalistas, tienen en común que ambos clubes se proclamaron campeones en sus respectivas ligas el mismo día y con una temporada destacada de sus jugadoras, equipos compactos y con jugadoras con gran trayectoria. Chelsea eliminó en la semifinal al Bayern Munich, puedo mencionar a las delanteras que muchos equipos quisieran tener, Sam Kerr, Pernille Harder, Fran Kirby, a la capitana y defensora Magdalena Eriksson, dirigidas por la inglesa Emma Hayes.
In relation to the Champions League, the women's edition has Chelsea and FC Barcelona as finalists, they have in common that both clubs were proclaimed champions in their respective leagues on the same day and with an outstanding season of their players, compact teams and with players with great trajectory. Chelsea eliminated Bayern Munich in the semifinal, I can mention the strikers that many teams would like to have, Sam Kerr, Pernille Harder, Fran Kirby, the captain and defender Magdalena Eriksson, led by the English Emma Hayes.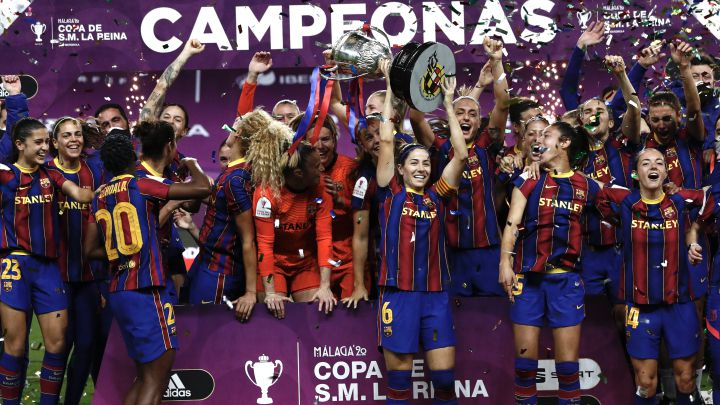 ---
Por el lado del FC Barcelona, que eliminó al PSG, están las artilleras Jenni Hermoso, Leike Martens, Caroline Hansen y otras como la portera Sandra Paños, las siempre guerreras Alexia Putellas, Mariona Caldentey que han conformado un equipo superior a muchos clubes por su sistema de juego tan equilibrado y contundente, bien dirigidas por el español Lluis Cortés.
On the side of FC Barcelona, who eliminated PSG, there are the strikers Jenni Hermoso, Leike Martens, Caroline Hansen and others like goalkeeper Sandra Paños, the always warriors Alexia Putellas, Mariona Caldentey who have formed a team superior to many clubs for their system of play so balanced and forceful, well directed by the Spanish Lluis Cortes.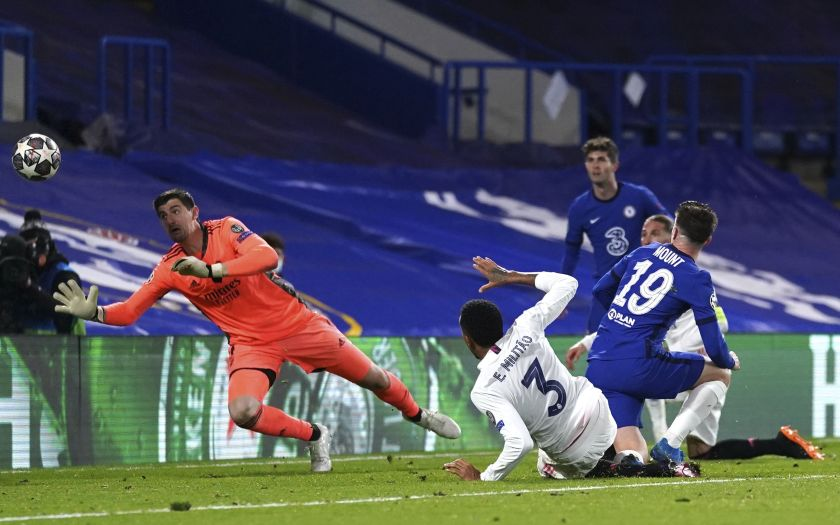 ---
Si miramos a los clubes masculinos finalistas de la Champions League, más dominio inglés en la reciente edición es imposible, Chelsea eliminó a uno de los favoritos, Real Madrid de Zidane y Manchester City al poderoso en nómina PSG. Punto resaltante del Chelsea es que inició la temporada con un ex jugador de la institución como DT, Frank Lampard y contrató al alemán Thomas Tuchel ex DT de PSG y finalista el año pasado, supo acoplar rápidamente a los jugadores y tiene una temporada efectiva y con números destacados, nombres como N'Golo Kanté, Christian Pulisic, Timo Werner, Oliver Giroud, Thiago Silva blindan a los blues.
If we look at the men's finalist clubs in the Champions League, it is impossible to find more English dominance in the recent edition: Chelsea eliminated one of the favorites, Zidane's Real Madrid, and Manchester City eliminated the powerful PSG. Chelsea's highlight is that they started the season with a former player of the institution as DT, Frank Lampard, and hired the German Thomas Tuchel, former DT of PSG and last year's finalist, who knew how to quickly couple the players and has an effective season with outstanding numbers, names like N'Golo Kanté, Christian Pulisic, Timo Werner, Oliver Giroud, Thiago Silva armored the blues.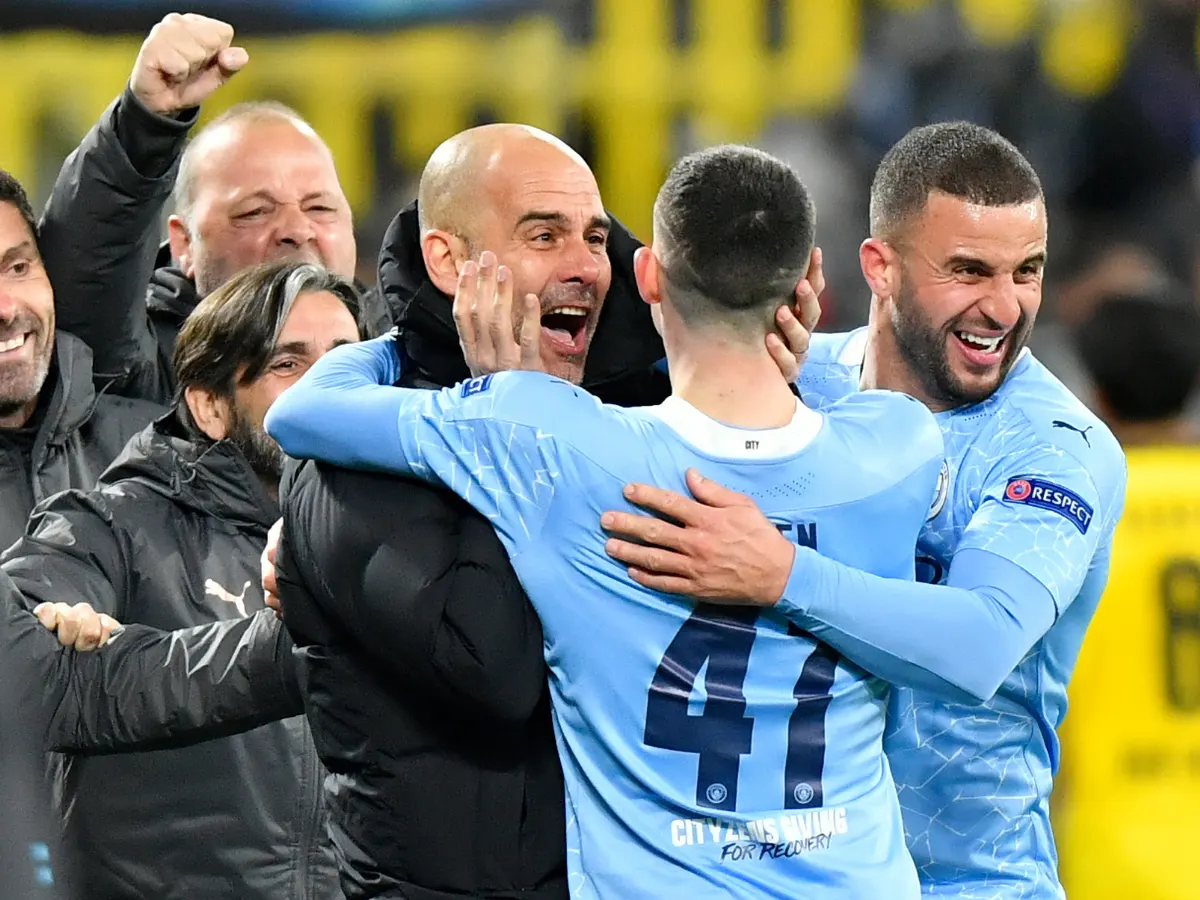 ---
Pasamos al Manchester City y tenemos en el banquillo al español Pep Guardiola, quién tiene una deuda con los ingleses y es levantar la orejona, ganador de todo con FC Barcelona, varios títulos con Bayern Munich y Manchester City, ahora tiene la oportunidad dorada para seguir demostrando su alto nivel como uno de los mejores técnicos de la historia del balompié. Tiene una de las plantillas más costosas del fútbol y jugadores como Sergio Agüero, Kevin De Bruyne, Ederson Moraes, Phil Foden, Fernandinho, Gabriel Jesús, Riyad Mahrez y compañía quieren dejar en el pasado no levantar el trofeo de campeones.
We move on to Manchester City and we have on the bench the Spaniard Pep Guardiola, who has a debt with the English and that is to lift the "orejona", winner of everything with FC Barcelona, several titles with Bayern Munich and Manchester City, now he has the golden opportunity to continue demonstrating his high level as one of the best coaches in the history of football. He has one of the most expensive squads in soccer and players like Sergio Agüero, Kevin De Bruyne, Ederson Moraes, Phil Foden, Fernandinho, Gabriel Jesus, Riyad Mahrez and company want to leave in the past not lifting the champions trophy.
La mesa está servida, algo que en el caso del Chelsea se aplaude, es la gran gerencia y nivel en sus equipos, entra en los registros históricos como el club que alcanza la final de la Champions League en ambas categorías y Emma Hayes como la primera mujer en dirigir una final del torneo.
The table is set, something that in the case of Chelsea is applauded, is the great management and level in their teams, enters the historical records as the club that reaches the final of the Champions League in both categories and Emma Hayes as the first woman to manage a final of the tournament.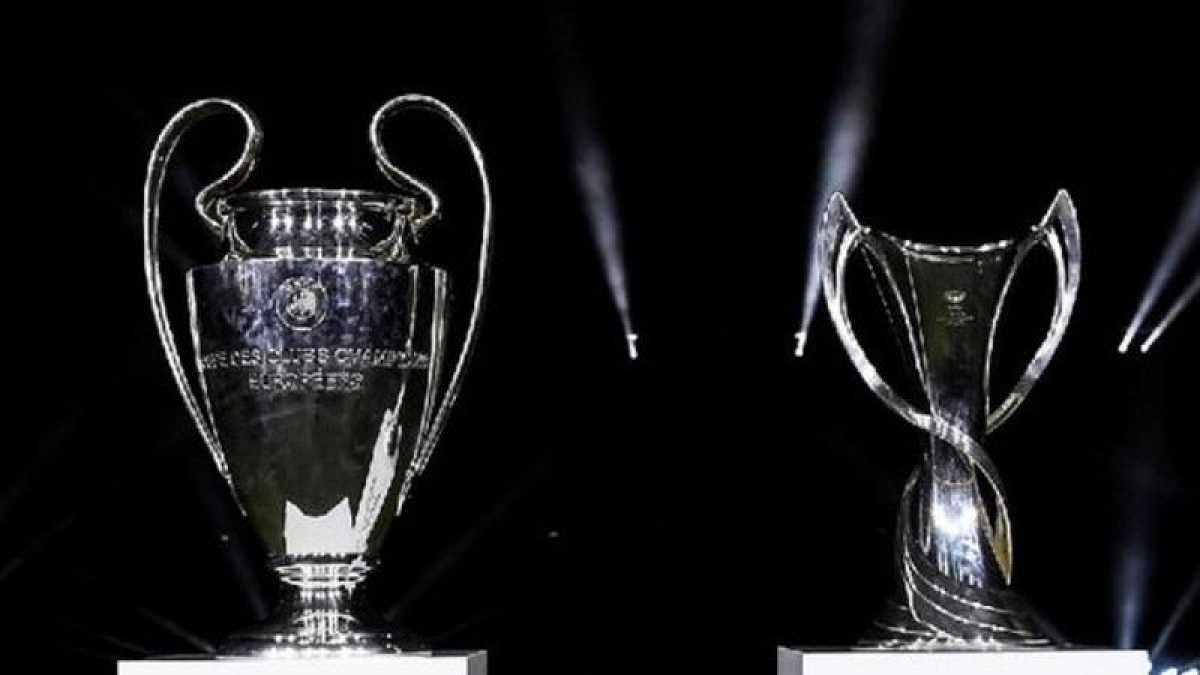 ---
El domingo 16 de mayo la final femenina se jugará en el Estadio Galam Ullevi en Gotemburgo, Suecia y el sábado 29 de mayo la final masculina será en el Estadio Olímpico Atatürk en Estambul. Conoceremos a los clubes que llevarán el trofeo a sus vitrinas.
On Sunday, May 16, the women's final will be played at the Galam Ullevi Stadium in Gothenburg, Sweden, and on Saturday, May 29, the men's final will be played at the Atatürk Olympic Stadium in Istanbul. We will know which clubs will take the trophy to their trophy cabinets.
---
¿Cuál es tu equipo favorito en cada final? ¿Siguen dudas sobre cuál es la mejor liga del mundo? Queda esperar y disfrutar cada final y aplaudir a los 4 equipos que llegaron a la instancia más importante del torneo. Leeré sus comentarios y aporte al contenido y así seguiremos apoyando el crecimiento de la plataforma.
Which is your favorite team in each final? Do you still have doubts about which is the best league in the world? It remains to wait and enjoy each final and applaud the 4 teams that reached the most important stage of the tournament. I will read your comments and contributions to the content and we will continue to support the growth of the platform.

---
---
---