IT'S WEEKEND AGAIN- it's nobody shadow but my shadow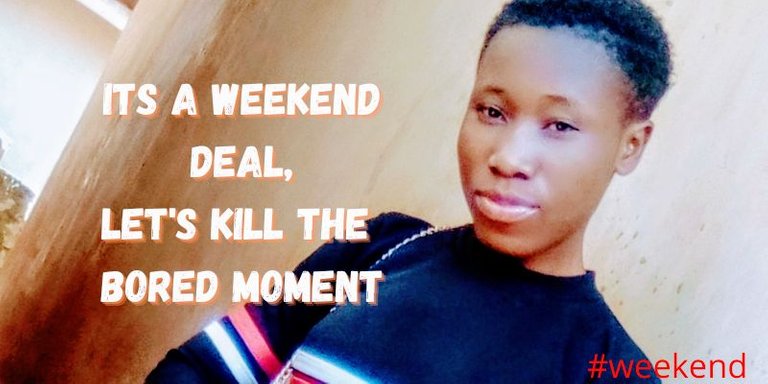 Oh my goodness!!! It's weekend again, and gradually we are coming to the end of the weekend. I'm sure that some people will go to party today while some people will be busy with house chores.
This is my first time posting to this community and I'm going to try my possible best to make it fun, I believe you're flowing with me😉
Yeah, what did I do this weekend??
You're curious to know, well I woke up this morning feeling so lazy to stand up from the bed, I've to sit down for some minutes if not up to an hour before standing up, I know the majority of people do this too 🤣🤣
What's next?? 🤔
Of course, swept my surrounding before any other house chores, it's always good to keep our surrounding tidy. It's a normal saying, cleanliness is next to Godliness. God don't like dirty place 🤩. After sweeping I wash my cloth and sundry them. I've packed those clothes inside before I start writing because the rate at which the sunshine today is very high, it's enough to roast a chicken... kikikikiki 🤣🤣
I ate my breakfast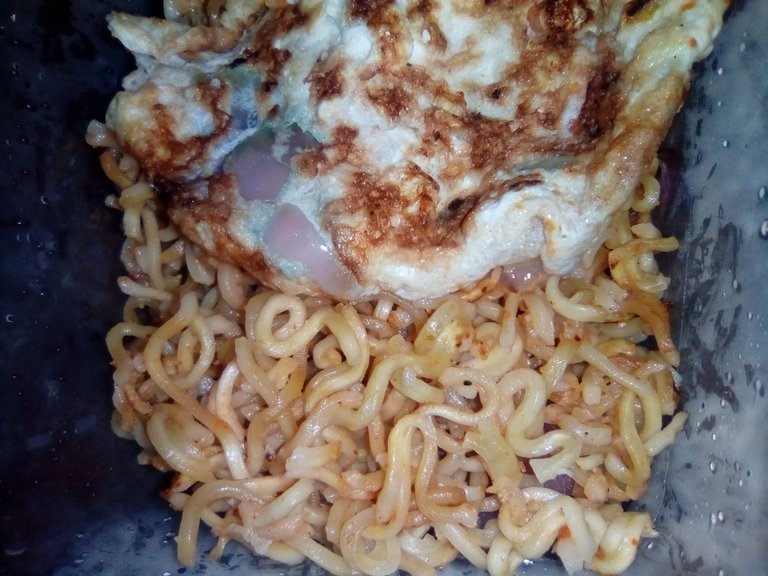 Feeling hungry after I finish my house chores, and I thought of what to eat, I end up cooking indomie with fried egg. Then I slept off.
Time for outing!!!
Yeah, I woke up around 2 pm and I took my bath, don't mind me, I feel so tired to take my bath after my house chores, all good and fine anyways.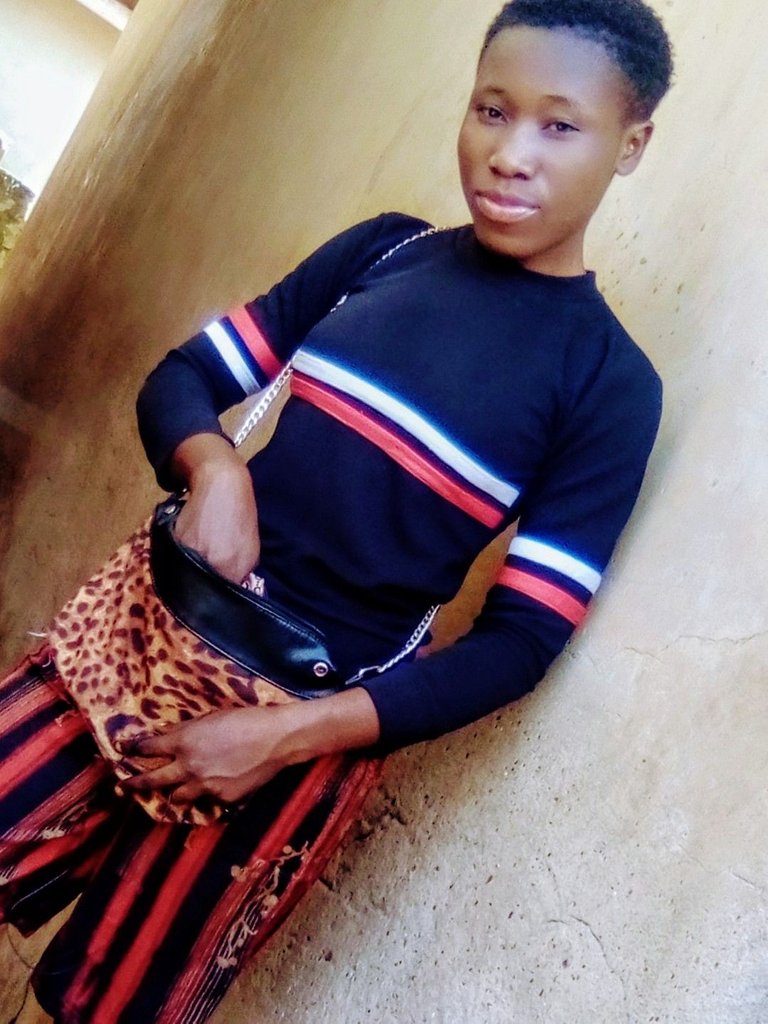 After taking my bath, I went to one of my coursemate house, because I was bored in my apartment, I just have to go. She took a shot of me when I got there and this is it, would have shown her face here too, but I have to ask for her permission, I posted only mine.
Yeah we gisted, we laugh over some issue we discussed, just in short we had a nice moment together, she offered me some watermelon while talking, and it tastes so sweet, seems they poured sugar inside the watermelon because of the sweetness..lol, I forget to take the picture of it.
Yeah it's time for me to go home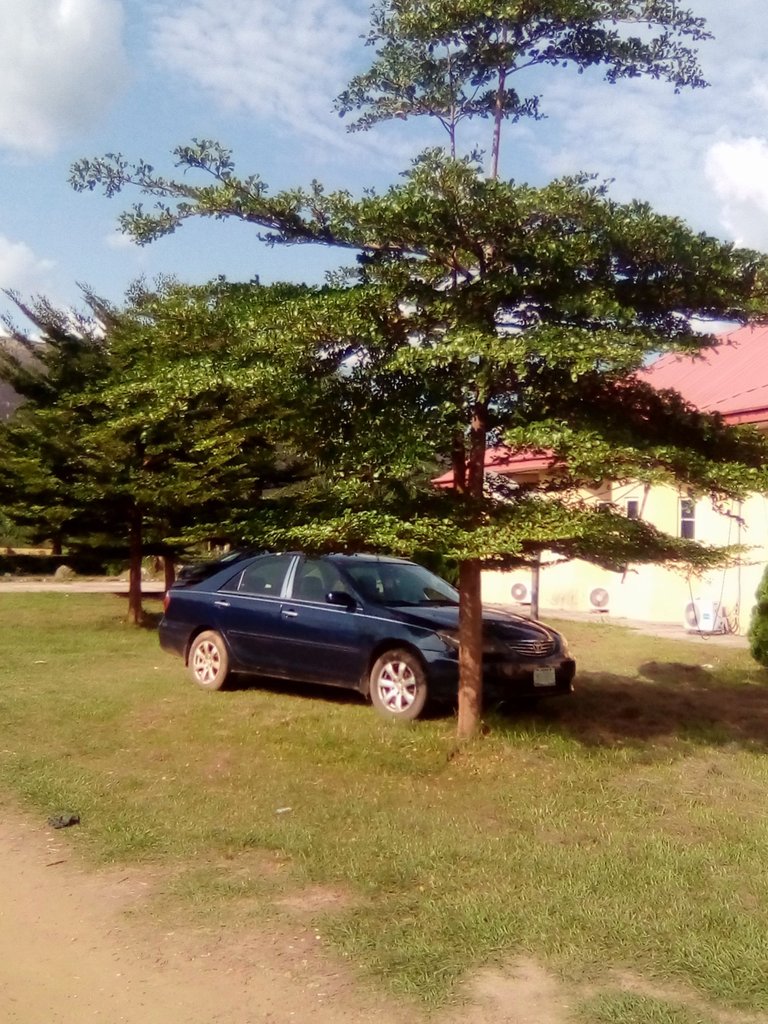 While taking a walk on the road I took the photograph of this tree, I just love the structure of the tree, I'm not a good photographer, had it been you saw the tree , I'm sure you'll admire it too.
The shadow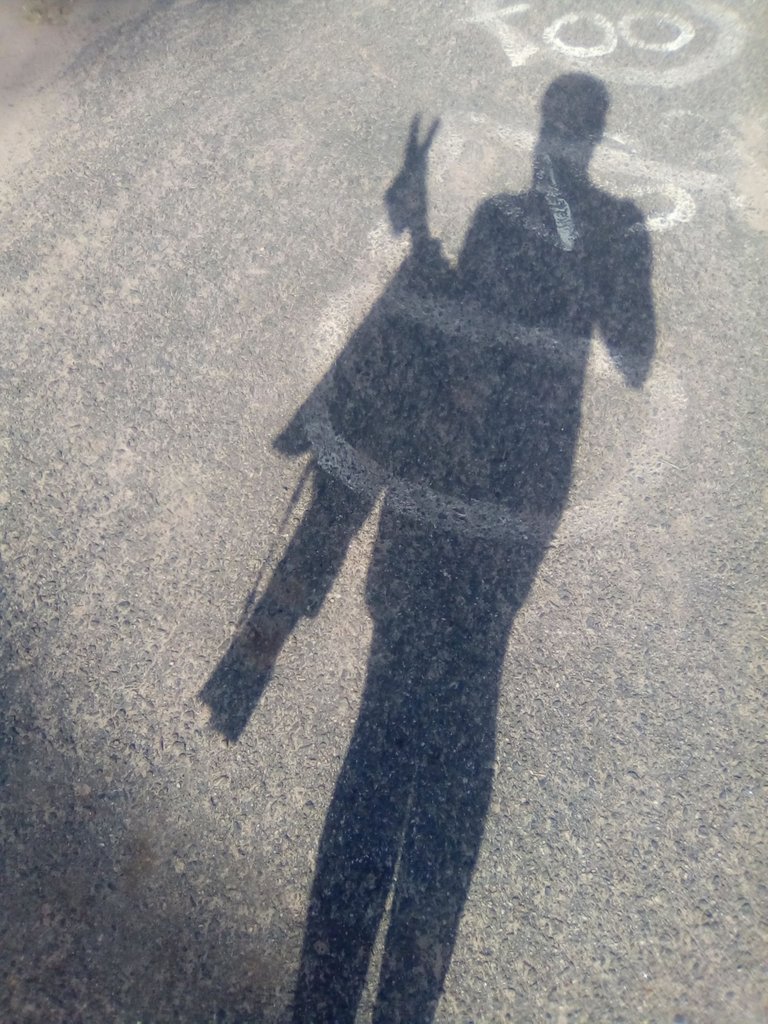 Guess whose shadow is that??
I know you're not good at guessing, it's nobody shadow but my shadow, hehehehe 😆
I did not even plan to take the photo of my shadow, but as I was standing, waiting for my friend to meet up with me, my sight caught my shadow, I was like wow, another picture to talk about. Not sure if it's perfect but I tried to take the shot..
Holla, Mary the photographer 🤣🤣, I said to myself, in the process of taking the picture my friend, my friend came to meet me and she followed me down to my house.
Thanks for reading, that's big spent my weekend, I'm now in my abode writing this, so tell me, How did your weekend went???
All pictures are from my phone gallery
---
---