Dreemport sublime staff Challenge day 3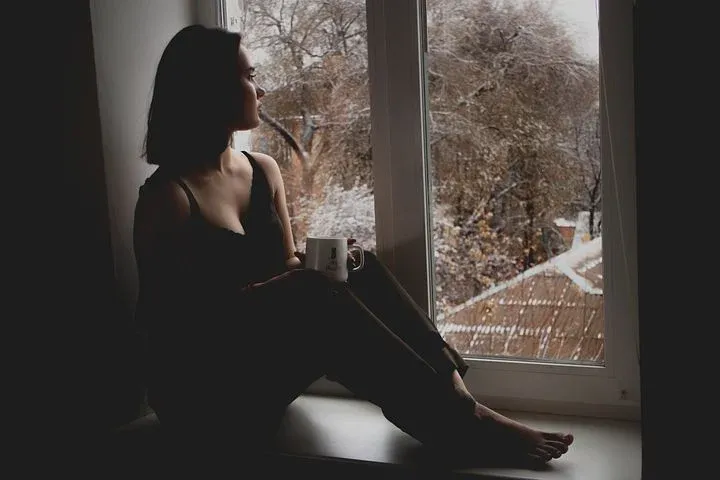 Src
Wednesday evening in the twilight of Christmas and New year. A snowstorm shot flakes of snow at the window pane.
Sheltered behind the glass a flame cast an orange glow to the only other resident perched by the window. Sat on a cushion with her knees to her chest. Her arms wrapped around her legs grasping a Hot cup of cocoa. She sat in a dreemy dreem and stared out to the darkness camouflaged up by a blanket of snow.
she hated this day so much, she remembers the moment they shared, she wishes it never ends that way, but he's gone without the hope of seeing him again, he's out of her sight forever...
It all happened at this exact time two years ago.
She sips from her cup as her mind takes her down memory lane.
It was an hour's drive to the hotel. it was one of the biggest hotels in the town, the room was beautiful and the decorations were of a high standard, the place can best be described as a royalty setting, the room was painted in White, calling it a snow world is not a mistake because of the themed White color.
"Oh my goodness!!, This place looks stunning, everywhere is dazzling, if I may ask, how much did you pay for all this?" That was the first statement she made when she stepped her foot inside the room.
"Not much! I can do anything just to make you happy tonight" he quickly replied.
"Ho don't tell me it's not much, I know how much this place can be worth, you have gone too far to get this place for us" she's not a giving up type, not until he told her that he paid with his half month salary.
"Whaaaaat!!!? " She was shocked, she look so amazingly in her shocked expression, that he thought of bringing her closer to his arm.
" An amazing lady like you deserve more than this and an extraordinary ambiance" he was saying this while looking into her eyes, she moved closer to him and rest her head on his chest, everywhere was calm except their heartbeat that was beating with harmony. We both stayed like that for some for a while, not until we heard a knock from the door from one of the hotel attendants..."Room service sir?"
We got some drinks and snacks, we both shared some nice memories, we talked and talked for over two hours.
" Oh, my goodness!! I have to go now, it's almost 7 pm, it's late already, I have to go home, my mother would have been expecting me, I'm going to catch up with you later" she picked up her back to go, he holds her back.
"You're going nowhere, no way" this time around, his Mood has changed, and his appearance seems like someone sho is shocked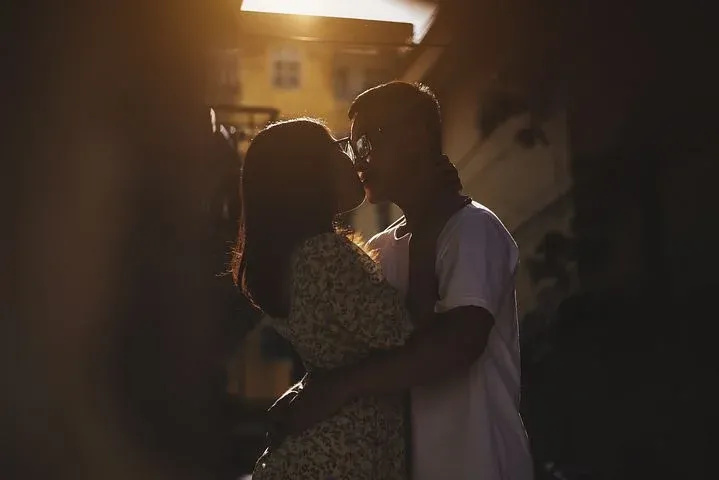 Src
"Please I need to go now, what did you want me to tell my parents, you want them to be mad at me?" As she was about to open the door, as he was trying to stop her, he grabbed her hand and pulled her toward it, her body moved spiral closer to his arms.
The closeness of their bodies brings about a magnetism initiation that made their lips lock together, the lips were alternating between each other and the silent exhales turn them on that the feeling was beyond their explanation.
After a few minutes, we paused," do you want to go home again?" He asked.
Her look shows that she did not want to go back home, " I'm going to do something about that, don't worry, I'm gonna tell mum I will be hanging up with friends and that should solve the whole problem" she said.
He finds it difficult to remove his eyes while looking at her, she moved closer to him, he switched off the lights and put her close to her chest, and then he turns the music on.
As she crashed into her arms, their lips interlock with each other, if a kiss could be the language of love, countless words of love could have been shared between them, it was indeed a paradisaical love. This happened to be the only night they had with each other..her curves can Make a lasting memory.
The reflection of the sun shines and he woke up, it was morning already, looking at her body, it glitters like a precious stone, "this is the most beautiful morning have ever had" he said to himself but was scared because that might be last time he will be seeing her.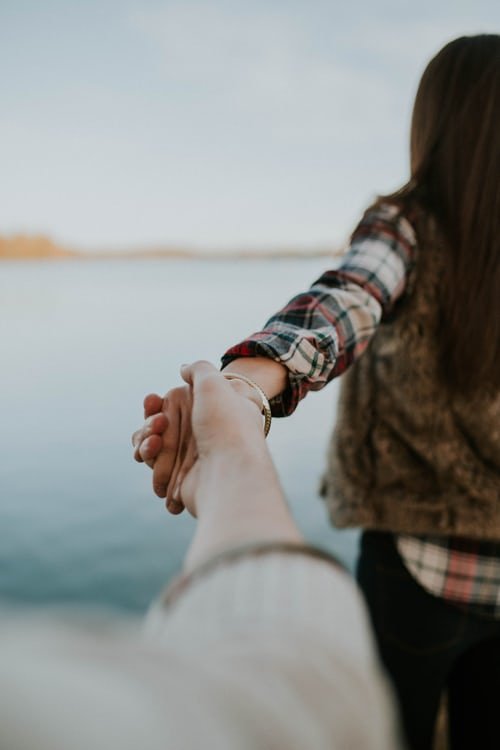 Src
She woke up and was ready to go after taking a cup of coffee, she looked into his eyes and rest on his chest, he embrace her tight, their lips were locked again with constant moisture and with tears twirling down her face.
"So, I'm gonna say goodbye now," she said with a forceful grin on her face. We but hugged each other. Then she gave him a letter.. " make sure you read it when you want to take your flight"
That was my last conversation with him and I never set my eyes on him again.
Thanks for your time.
I am team @zonniasparkle
---
---