"Luna 2.0" Is there a hope?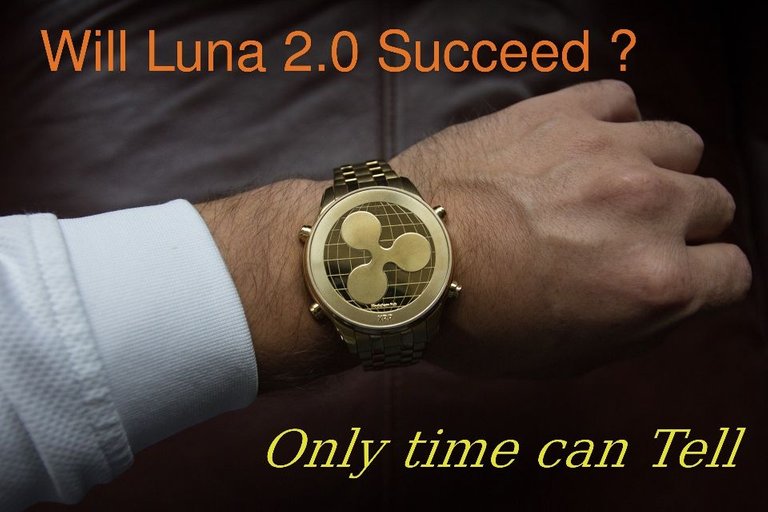 It has been quite a drama in the entire crypto market and Luna chooses to steal the show and keep the headlines all to themselves. Tears have been shredded, heartbroken, and hope killed because of the ugly incident with Luna. But in spite of all these, the creators of Luna kept assuring their holders of a possible light at the tunnel's end
Experts have taken turns in analyzing the Luna case and many are of the opinion that the one-time plus 100-dollars coin will never see the light of the day. Is these analysis nailed to the stones or will Luna hit everyone with another surprise? Talking of surprises, we all have received surprise enough from Luna and any other one which doesn't go in the positive direction will definitely be a smackdown.
Earlier last week, the makers of Luna announced their plan for the new Luna 2.0 which will serve as a revival for the old crashed Luna. In their announcement, they also mapped an airdrop plan for the new 2.0 Luna.
The old Luna which is now called Luna classic (LUNC) was removed from holders wallet but later reappeared bearing the name LUNC.
---
Airdrop
Earlier today, the Luna 2.0 started airdropping to the holder's wallet according to the amount of Luna held and the time of purchase. I personally, with a total of 3k plus Luna got airdropped a 0.015 Luna which currently has not been attached a value

---
Trading Begins
Binance has also announced that the trading of this new 2.0 Luna will commence by 06:00 (UTC), 31/5/22. Inasmuch, as I'm yet to recover from the last drama, I still think is good to look out for possible magic from Luna. If it happens, so be it, but if it doesn't, then that's it. The simple truth is that Luna has initiated their last fight and whether they will succeed or not will unfold with time. What is Your Opinion of the 2.0 Luna?
---
Thanks for reading
Keep visiting my page for more intriguing posts

---
Contact & Support
Discord: martinlazizi#2242
Twitter:https://twitter.com/martin_1900s
---

---
---
---