What is this clown up to now with Green Patch?
Perhaps this Green Patch is some fashion designer that made a 47 million dollar Tax payers $ coat.
Or it was a bribe of some sorts adding to the Ninth scandles this guy is at the front of.
Or it stands for something. It is a show of a coat of arms to someone not me. Is he waving the flag on national Tv without making it known?
Or it is nothing and something to distract?
I cannot have this goofs face as the cover image as it makes me sick to see his face so i painted the picture to represent what i see when i look at this puppet. Empty eyes empty words from an empty mouth and mind.
What is this green patch? Weird!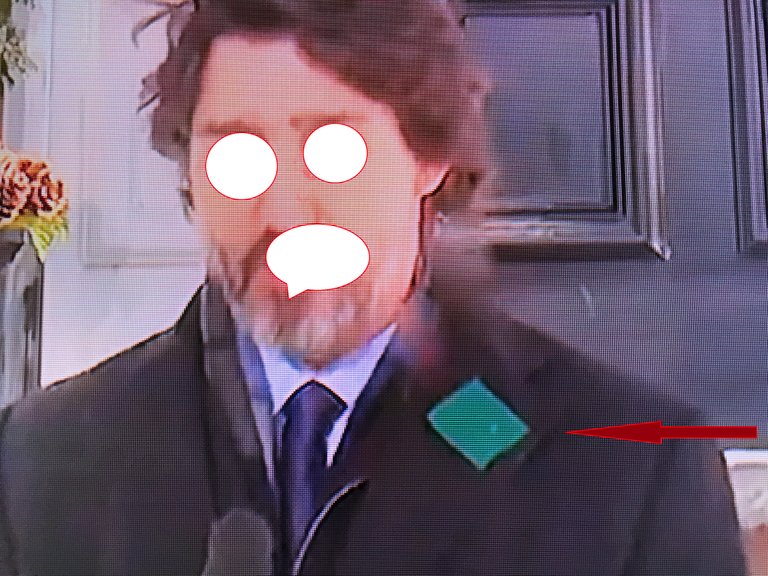 Original Image

Any comments?
Any thoughts?
What is going on in this country that a ski instructor drama teacher is ruining a country into the ground?
---
---