Beetlevax BeetleVAX BEETLEVAXx
Some times you have to call the name three times to have any effect...just like the new belief in science-ISM you have to take three shots for any effect, maybe. Likely four + three more and then it might work as long as everyone does the same dance move at the same time, then none will die and all will be normal.
Zombies was a metaphor for those that chase after brains=money. Unthinking in what they do just going along with what they feel, the need to feed and continue on.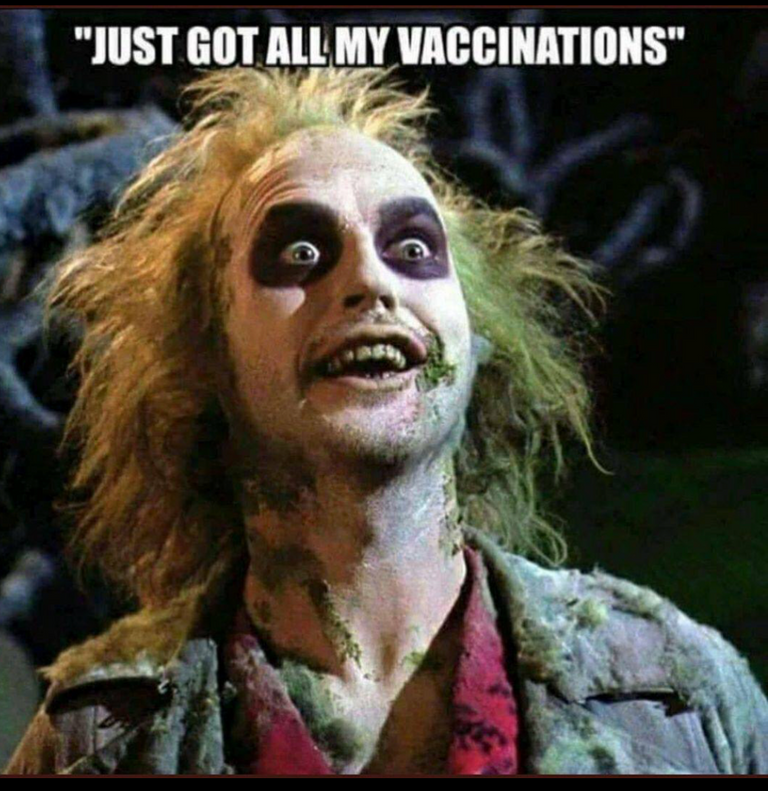 Here is a meme that i came across within the last two years that should be shared. Not my image i am just passing it along to help build the community and have a laugh and a though to which the meme points to.If it is your work please let me know and i will give credit where credit is due....
What are your thoughts on this meme?
---
---