Egg white mask to eliminate blackheads/Mascarilla de clara de Huevo para eliminar los puntos negros.

Hello dear friends of Hive, I hope you are feeling well. Welcome back to my Blog and this time to share with you a wonderful mask to remove blackheads.
Hola queridos amigos de Hive, espero se encuentren muy bien. Sean Bienvenidos nuevamente a mi Blog y en esta ocasión para compartirles una maravillosa mascarilla para eliminar los puntos negros.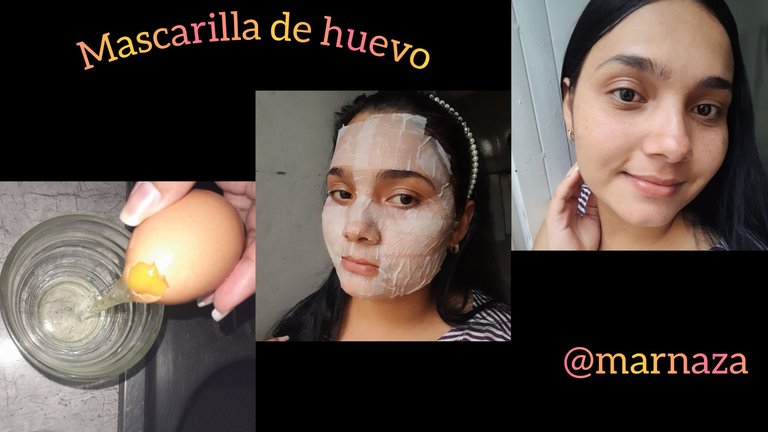 The egg white mask contains many benefits for our skin, reduces acne, impurities, eliminates blackheads from our face, moisturizes the skin, reduces eye bags, improves the texture, tones the skin and a lot of properties and benefits, and it is very good to mix it with other ingredients to make other types of masks.
This time I prepared an egg white mask to remove blackheads from my face, it is very easy to make and with ingredients that you may have at home.
La mascarilla de clara de huevo contiene muchos beneficios para nuestra piel, reduce el acné, las impurezas, elimina los puntos negros de nuestra cara, hidrata la piel, reduce las bolsas de los ojos,mejora la textur, tonifica la fiel y un sinfín de propiedas y beneficios, y es muy bueno mezclar lo con otros ingredientes para hacer otros tipos de mascarilla.
En esta ocasión preparé una mascarilla de clara de huevo para eliminar eliminar puntos negro de mi rostro, es muy fácil de hacer y con ingredientes que posiblemente tengas en casa.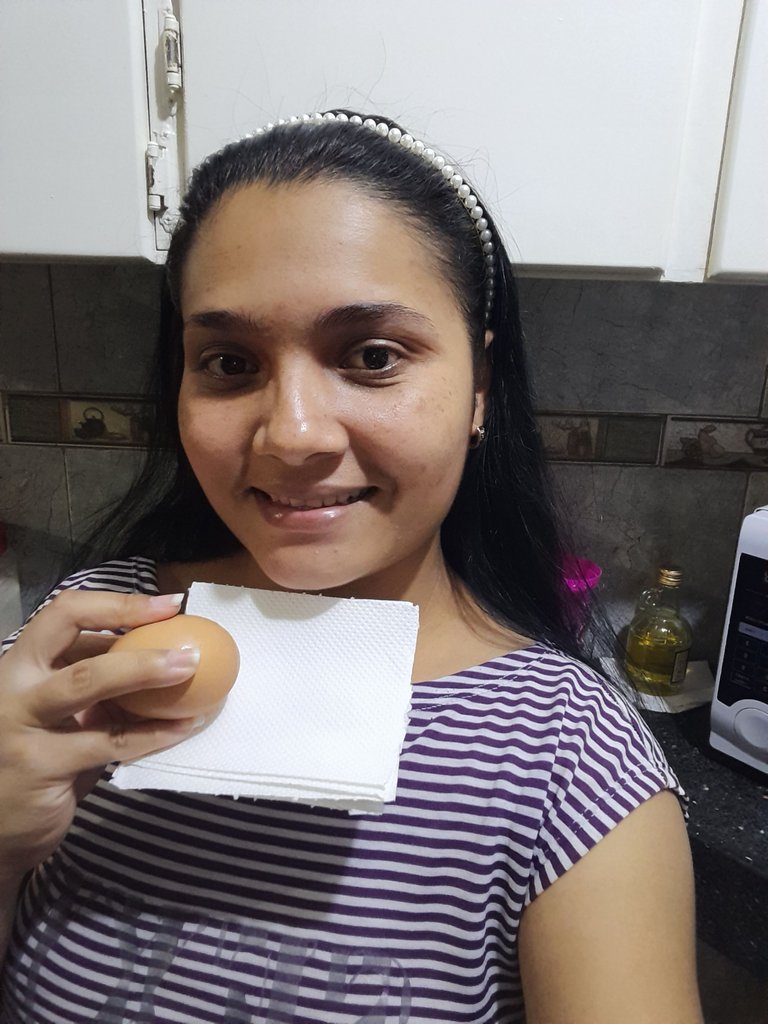 USED THE FOLLOWING/USE LO SIGUIENTE
*1 egg
*1 brush
*Paper napkins.
*1 huevo
*1 pincel
*Servilletas de papel.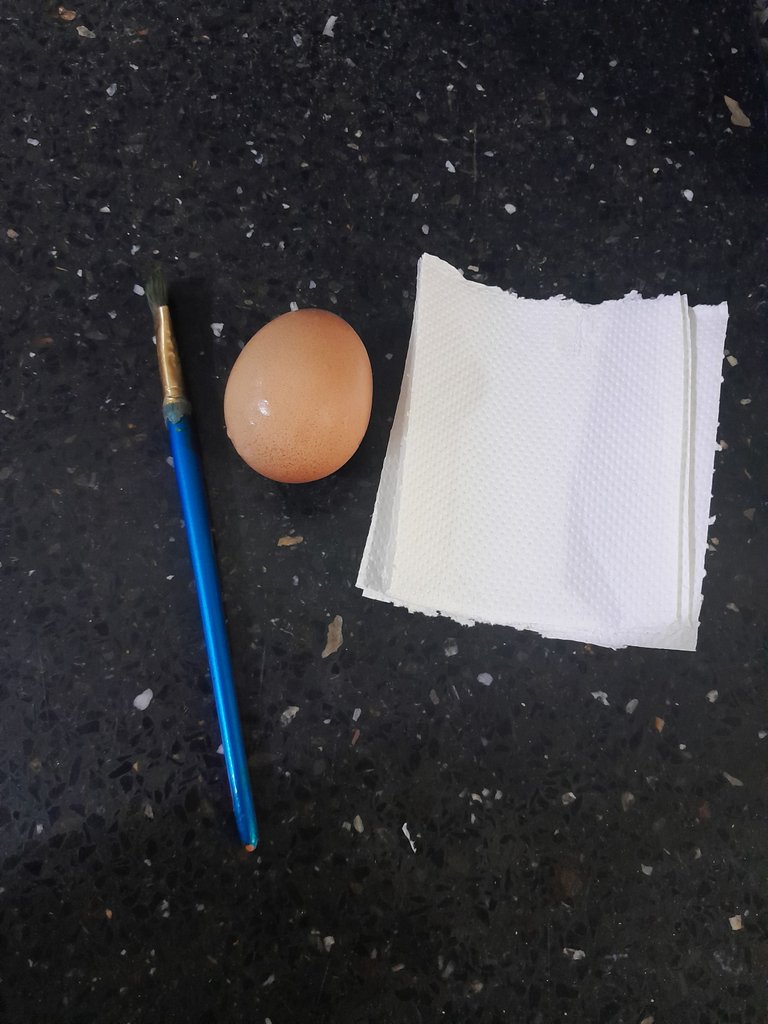 PREPARATION AND APPLICATION/ELABORACIÓN Y APLICACIÓN:
Separate the egg white and in a small cup place the egg white and the Napkins I chopped them into small pieces and with the brush I applied the egg white in the middle of my face, and little by little I stuck the napkin in the form of a mask and on top I put again two more able of egg white.
Separe la clara del huevo y en una taza pequeña coloque la clara de huevo y las Servilletas las pique en trozos pequeños y con el pincel aplique la clara de huevo en la mitad de mi rostro, y poco a poco fui pegando la servilleta en forma de mascarilla y encima volví a colocar dos capaz más de clara de huevo.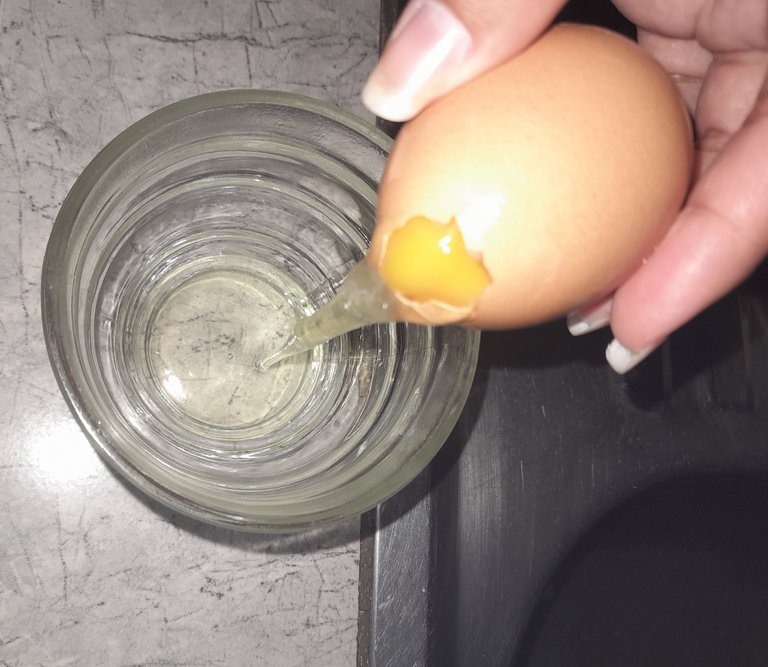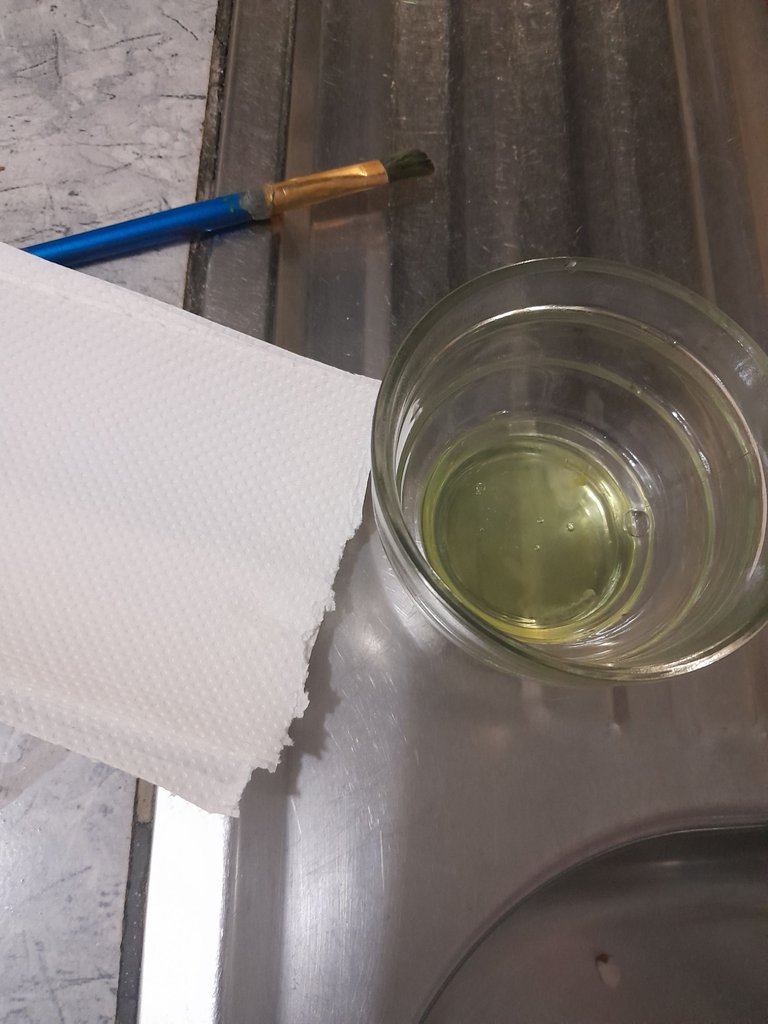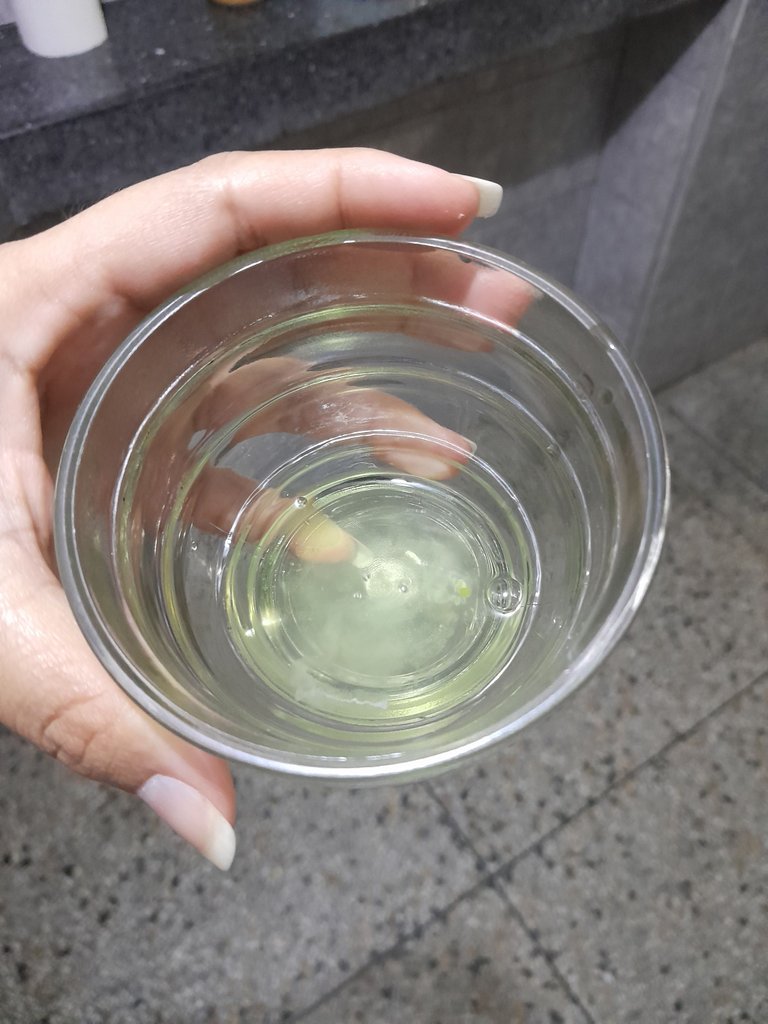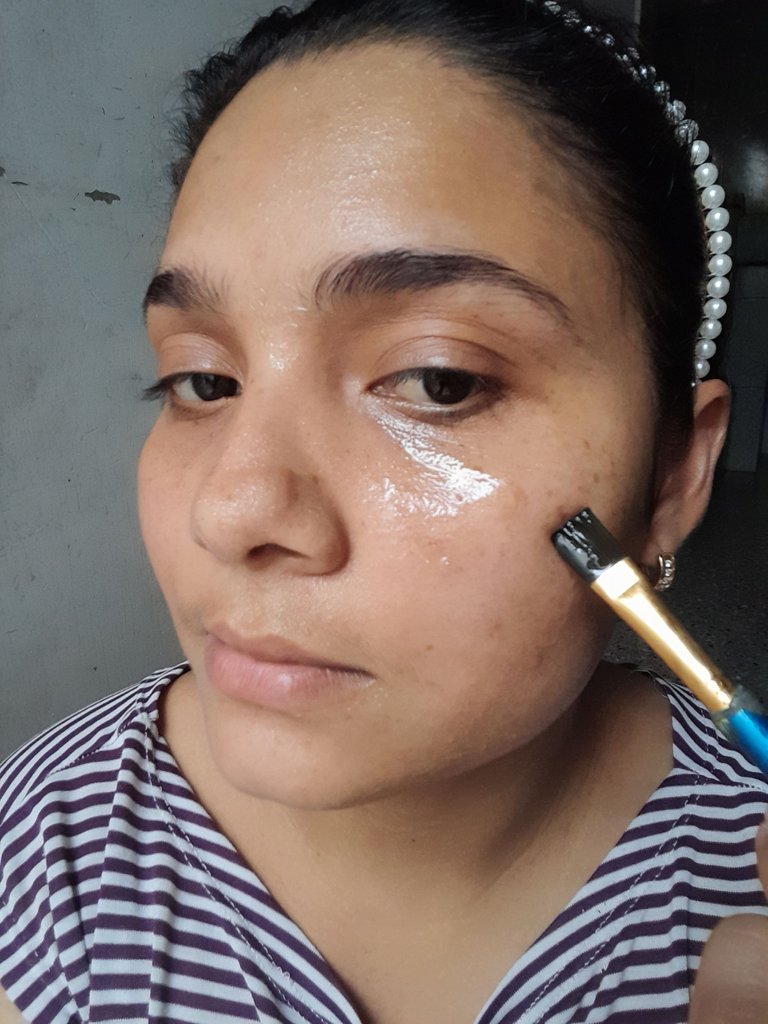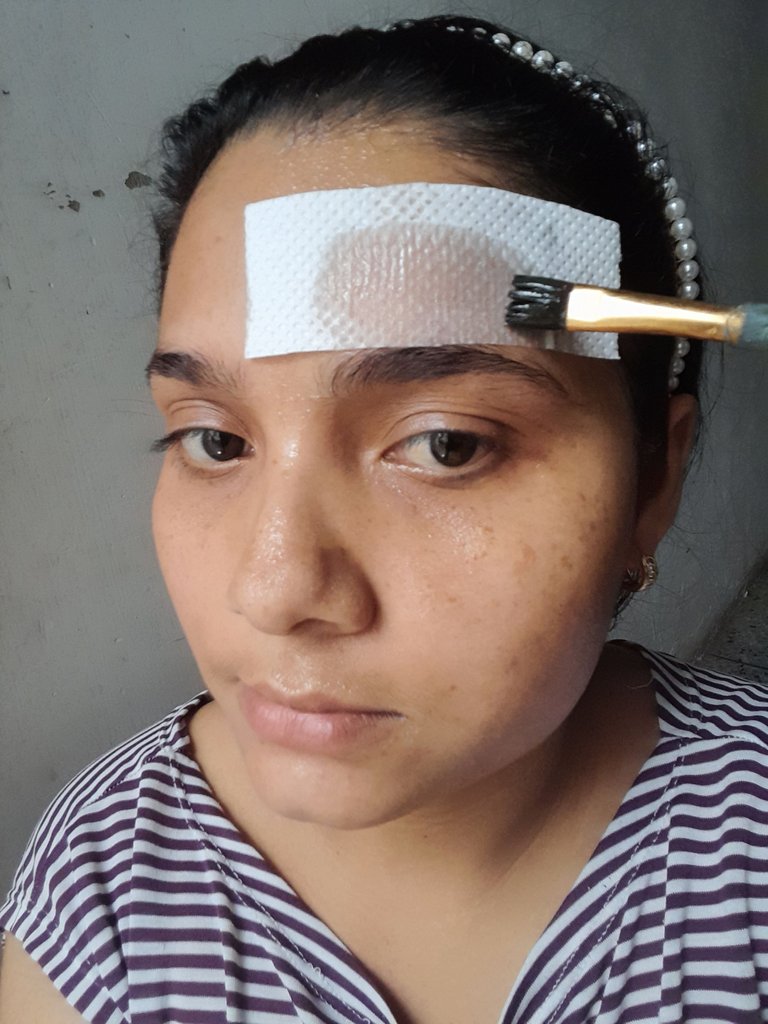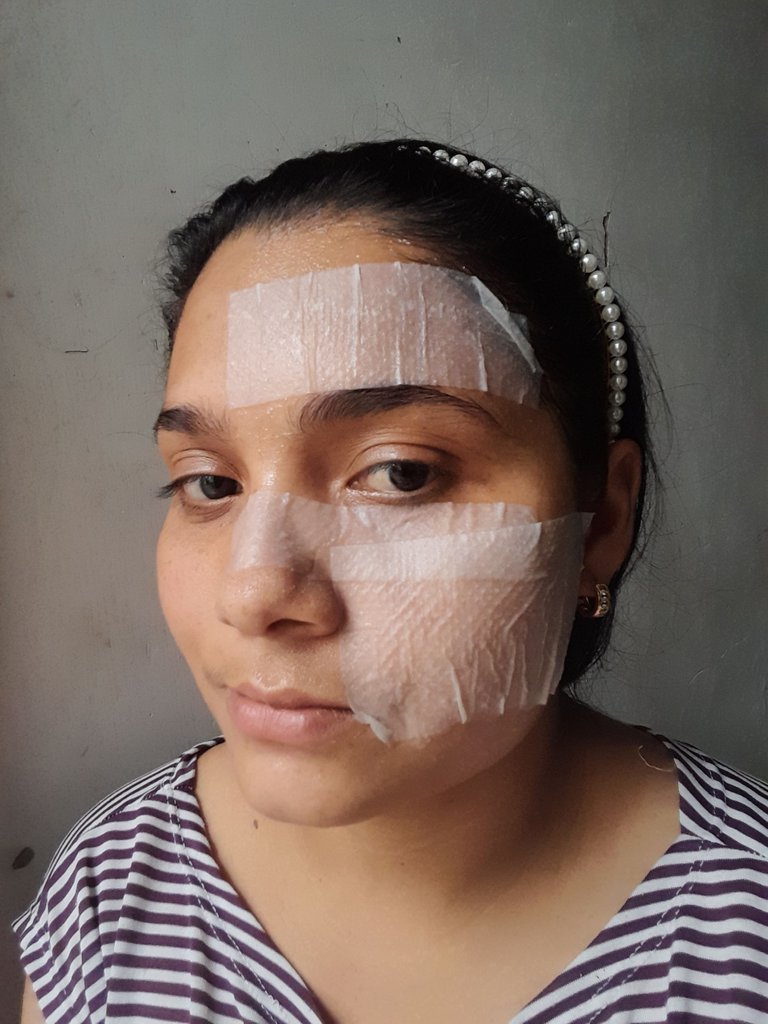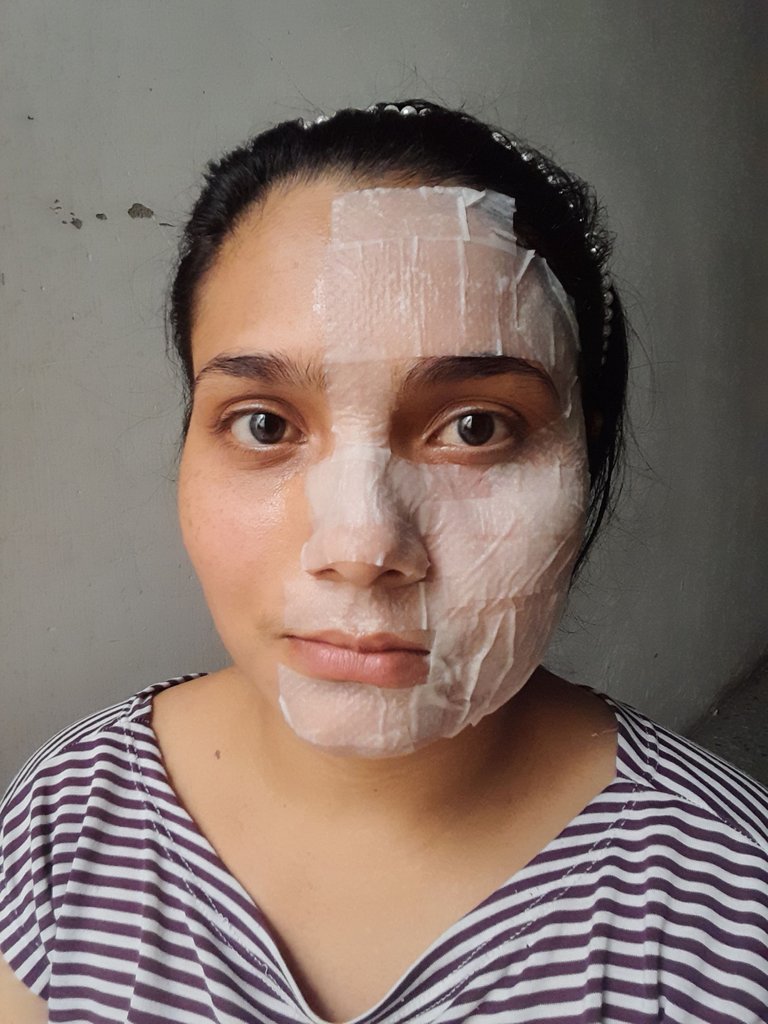 On the other side I applied the egg white and repeated the same procedure, and then I waited 15 minutes until the napkin was very dry and I slowly peeled it off my skin very carefully. I washed my face with water and then I applied soap to remove the remaining egg from my face and then I washed it again with water and finally I dried it with a clean towel.
Del otro lado aplique la clara de huevo y repetí el mismo procedimiento, y después espere 15 minutos hasta que estuviera bien seco la Servilleta y fui despegando poco a poco de mi piel con mucho cuidado, Lave mi cara con agua y luego aplique jabón para sacar el huevo restante de mi rostro y volví a enguajar con agua y por último seque con con toalla limpia.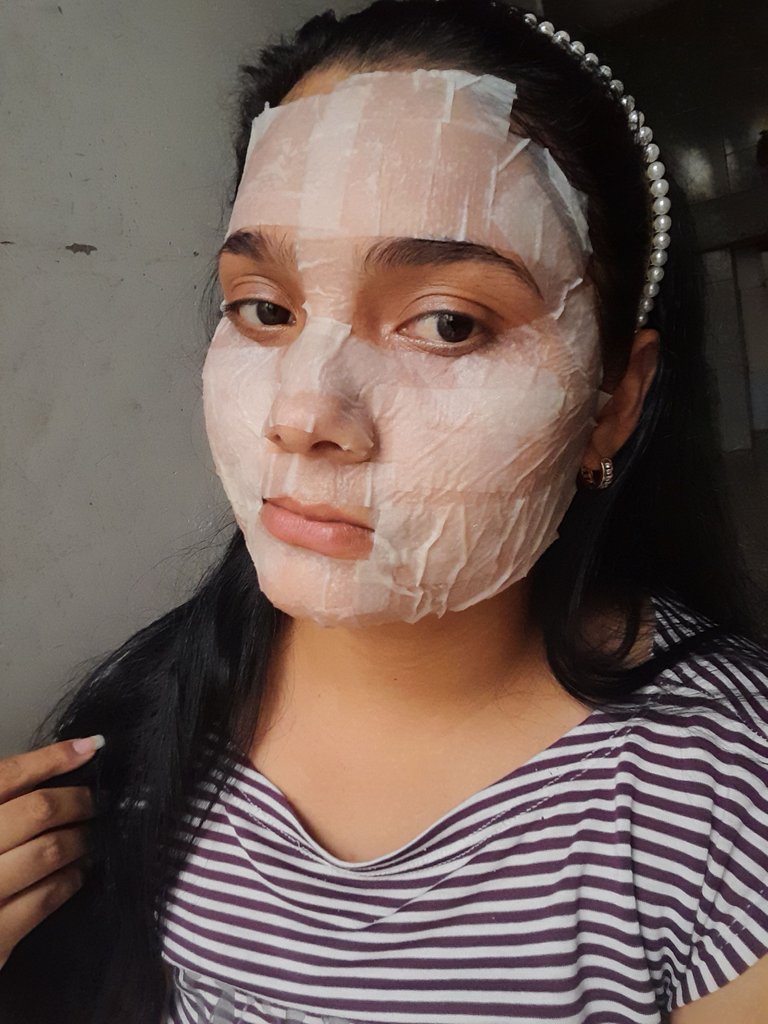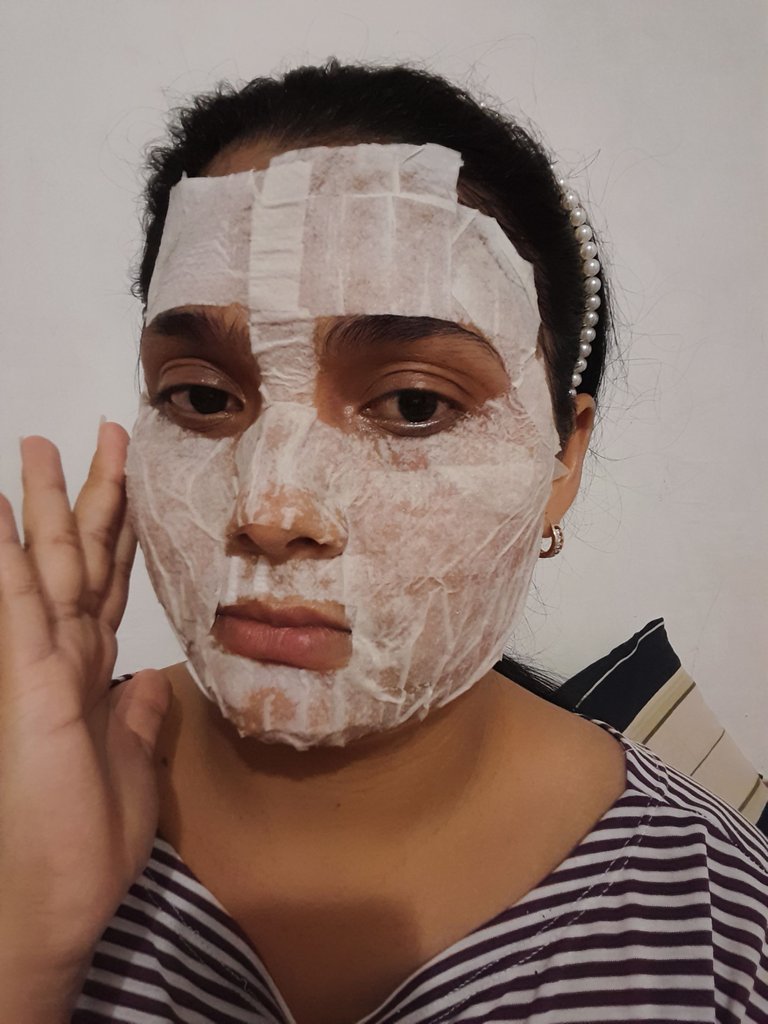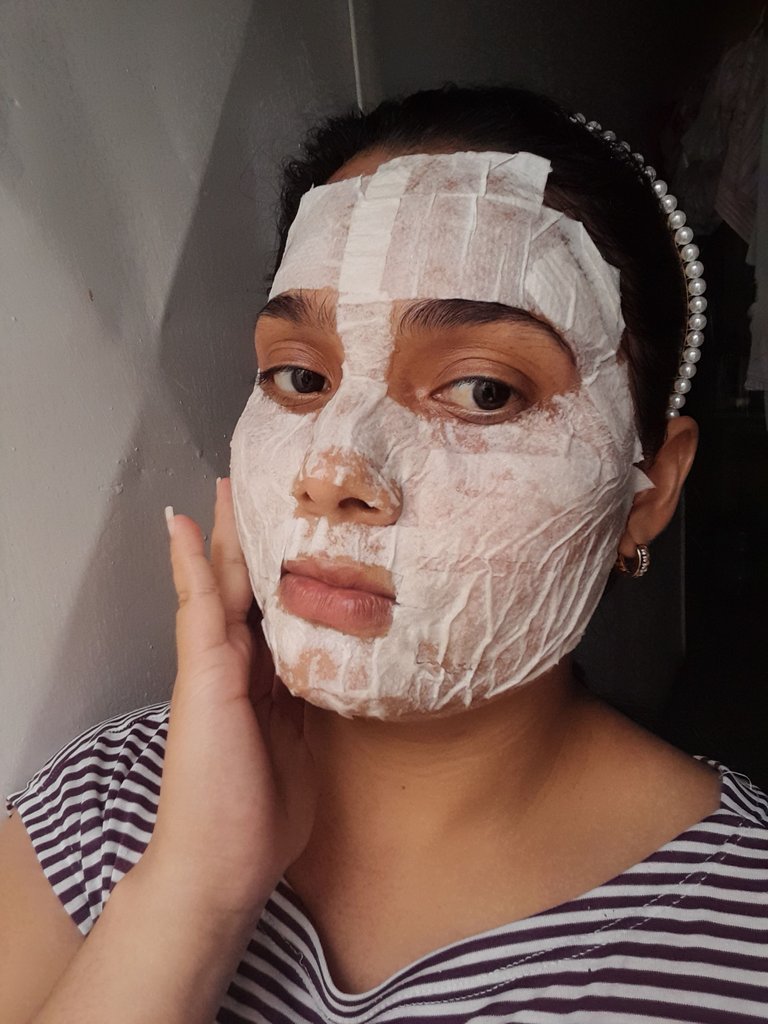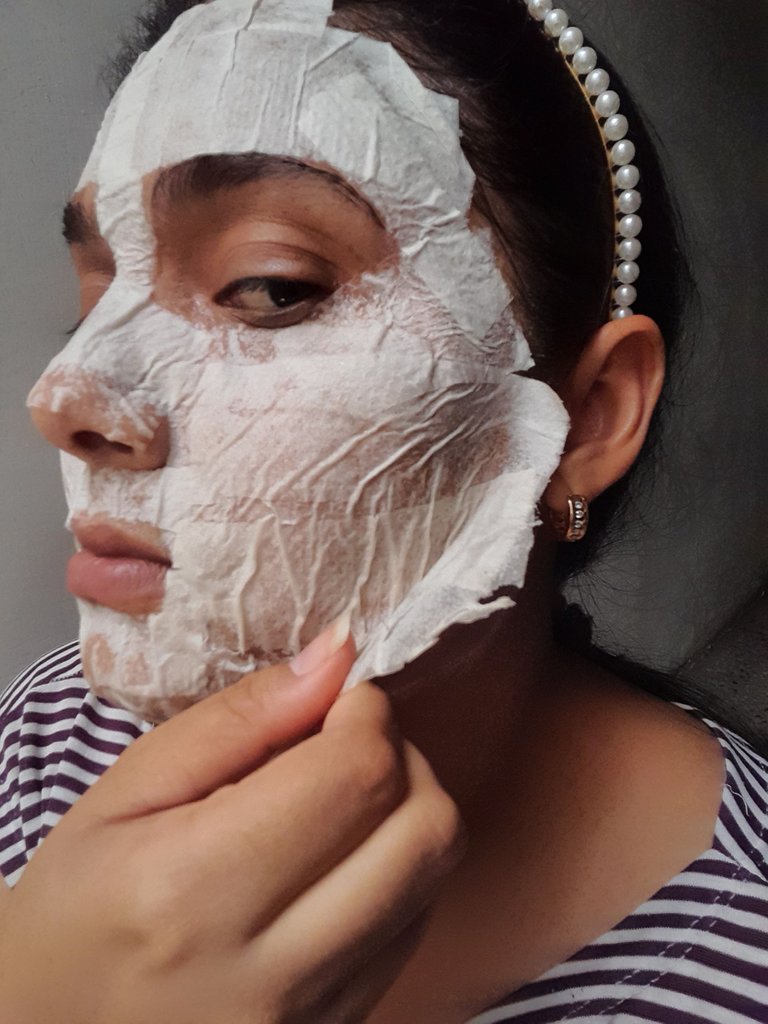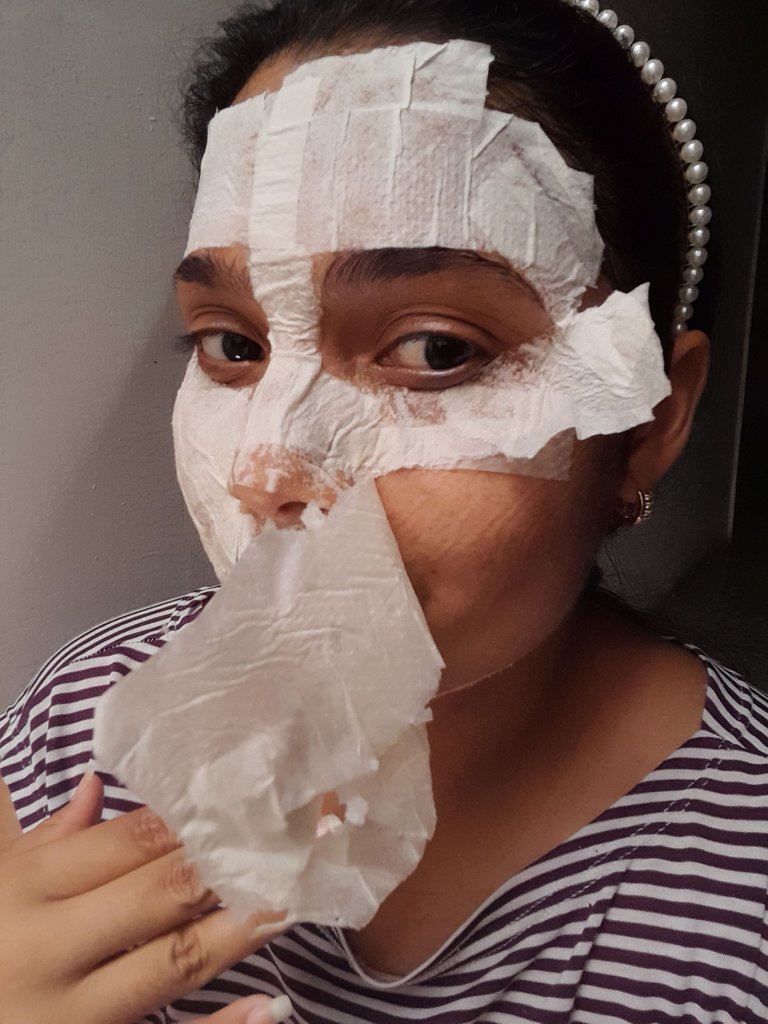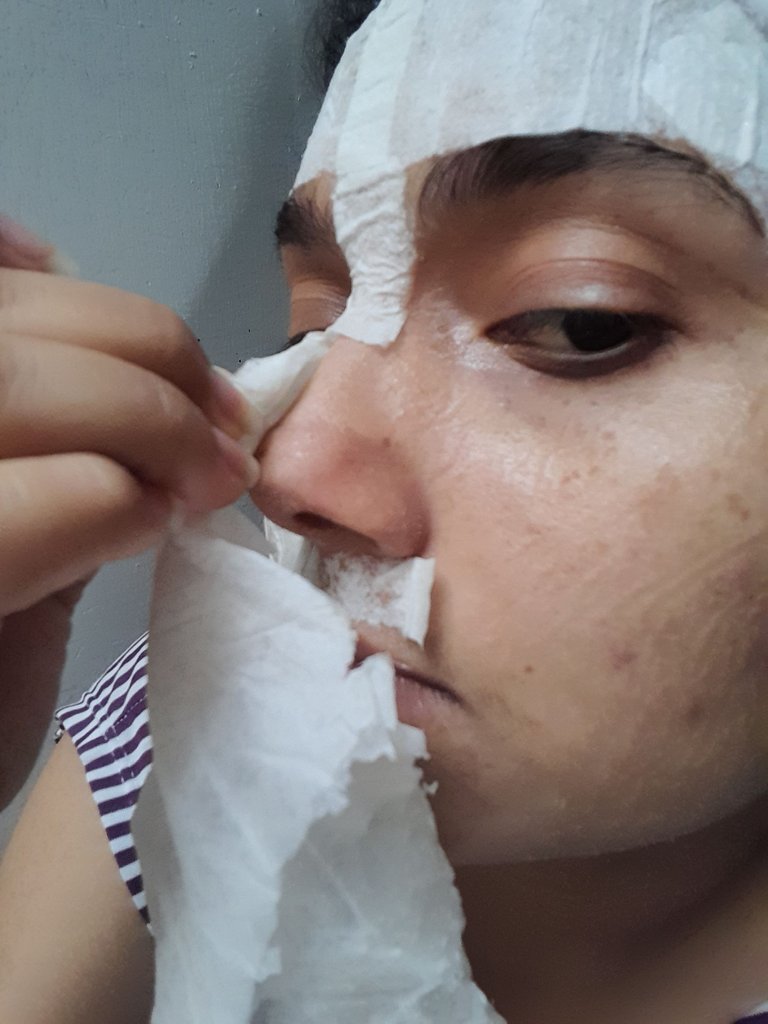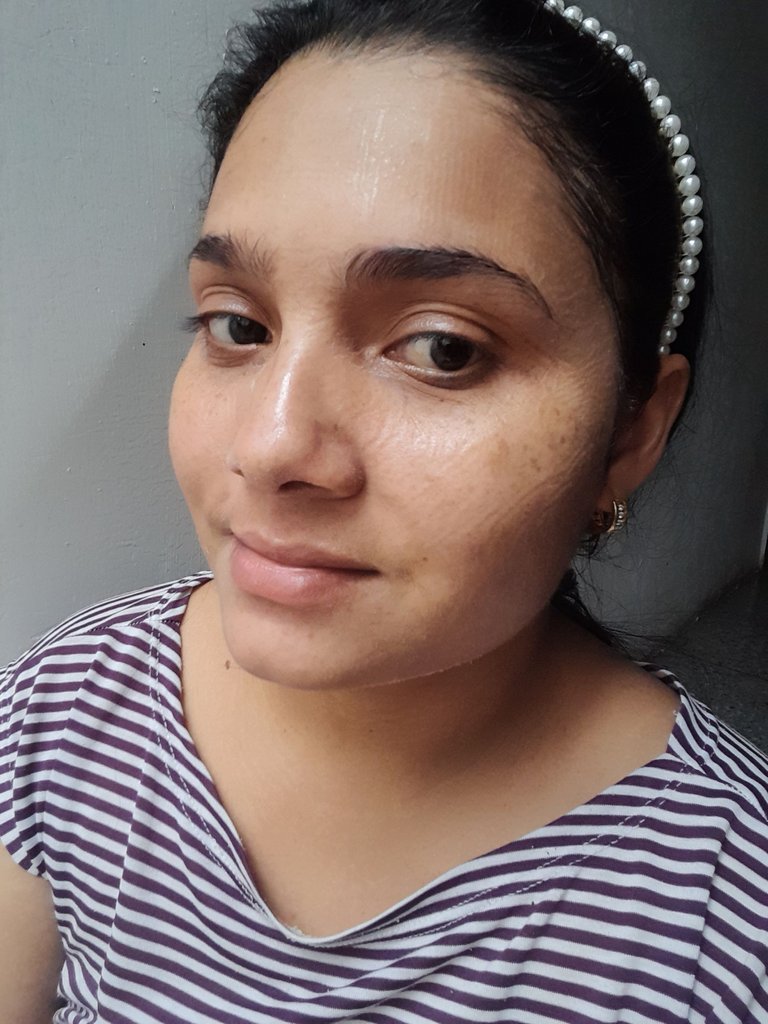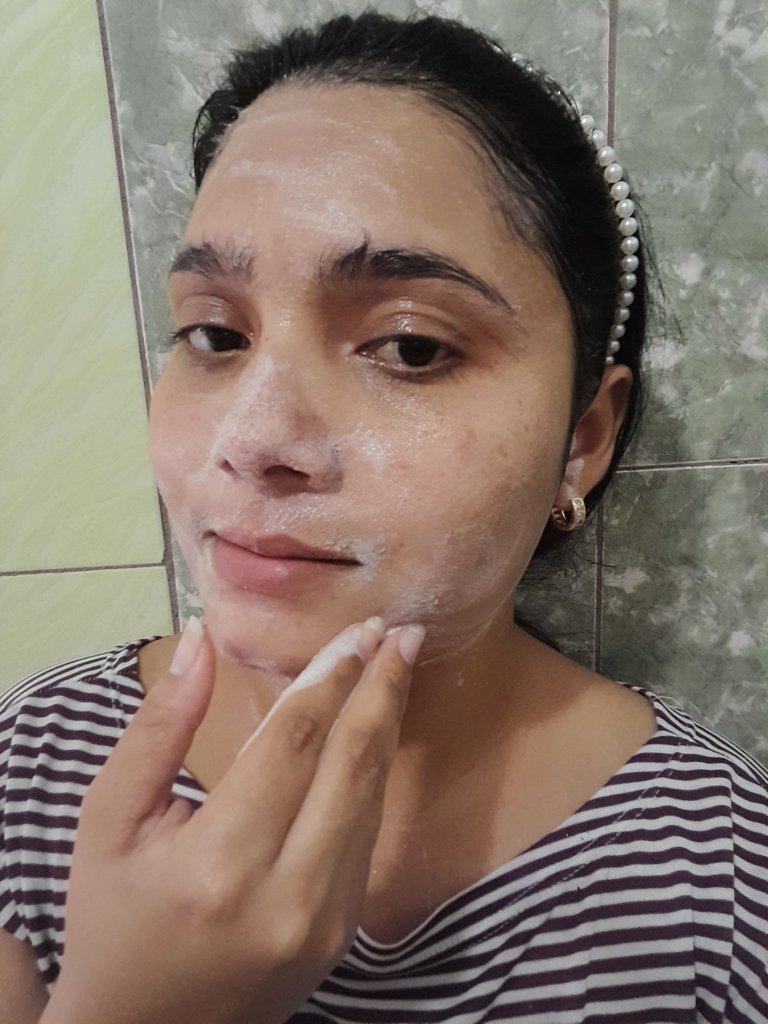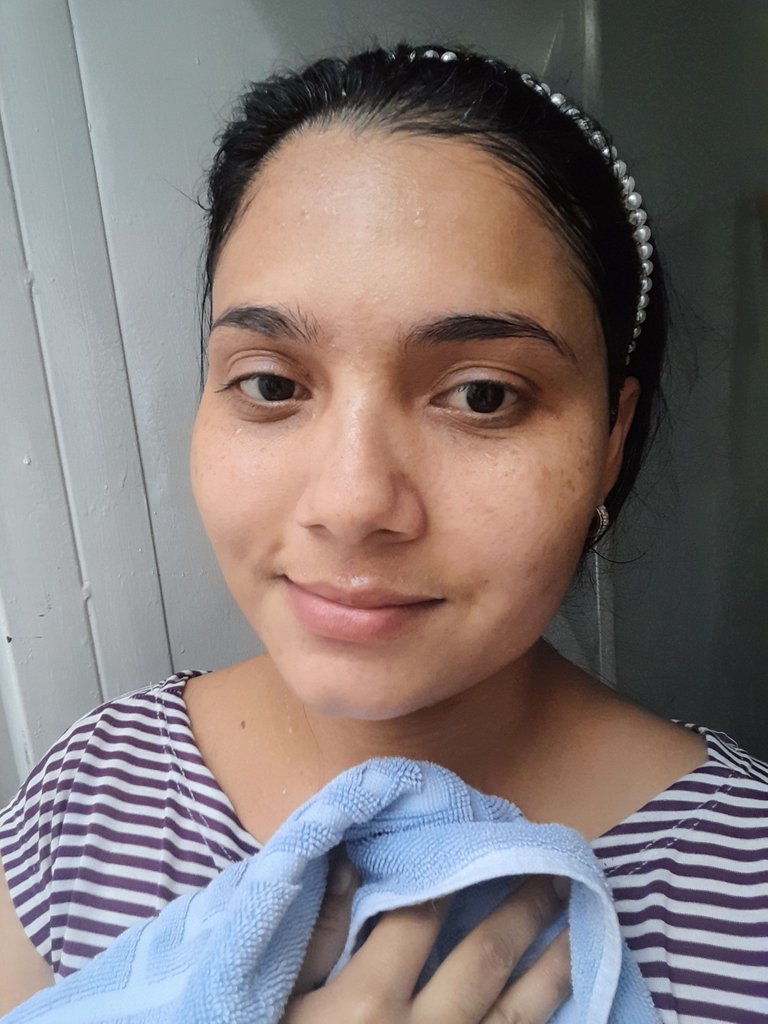 I really like this mask because the black dots on my nose come out very easily and my skin is fresh and very soft.
Esta mascarilla me gusta mucho porque los puntitos negro de la nariz salen muy fácil además de que mi piel queda fresca y muy suave.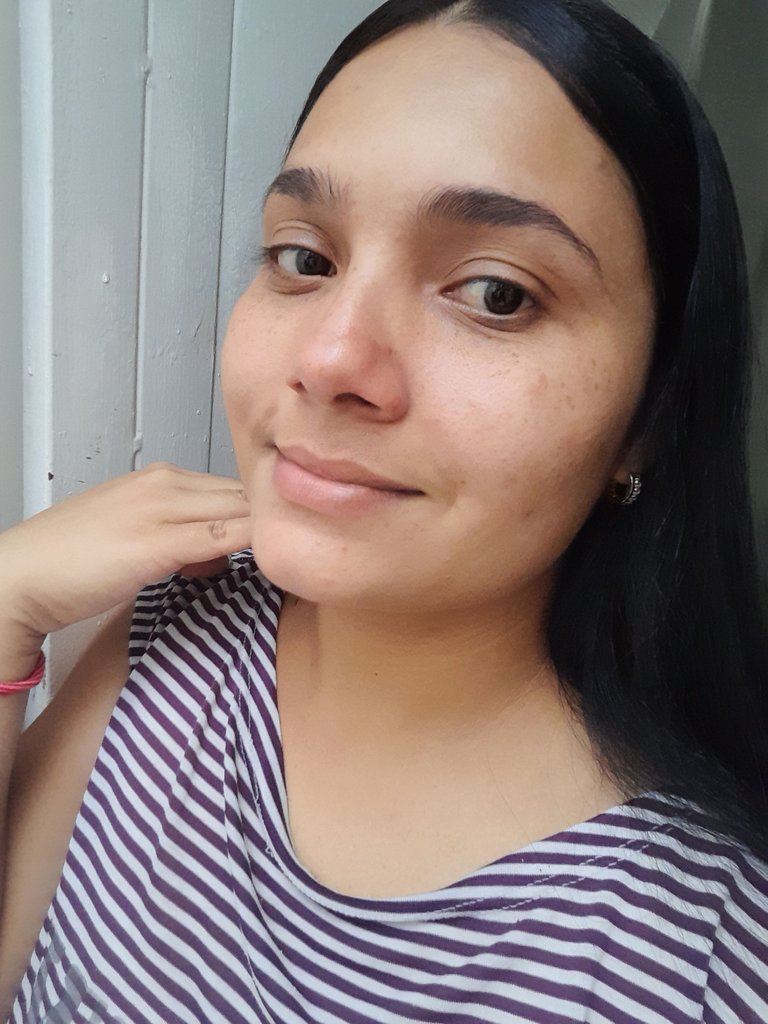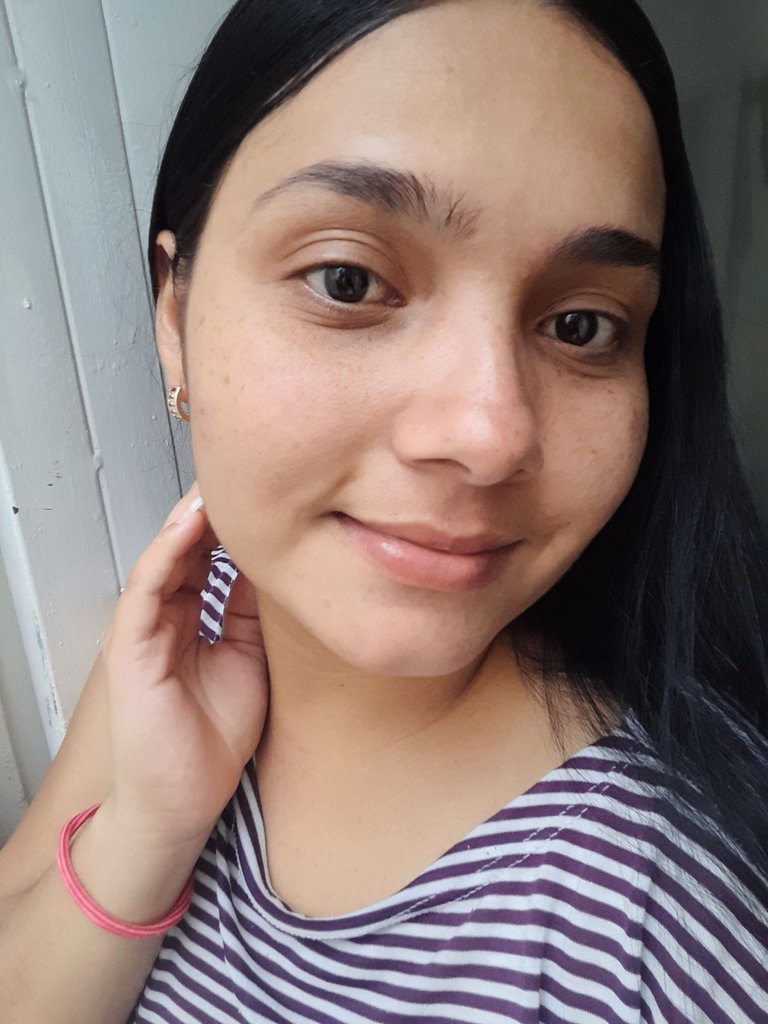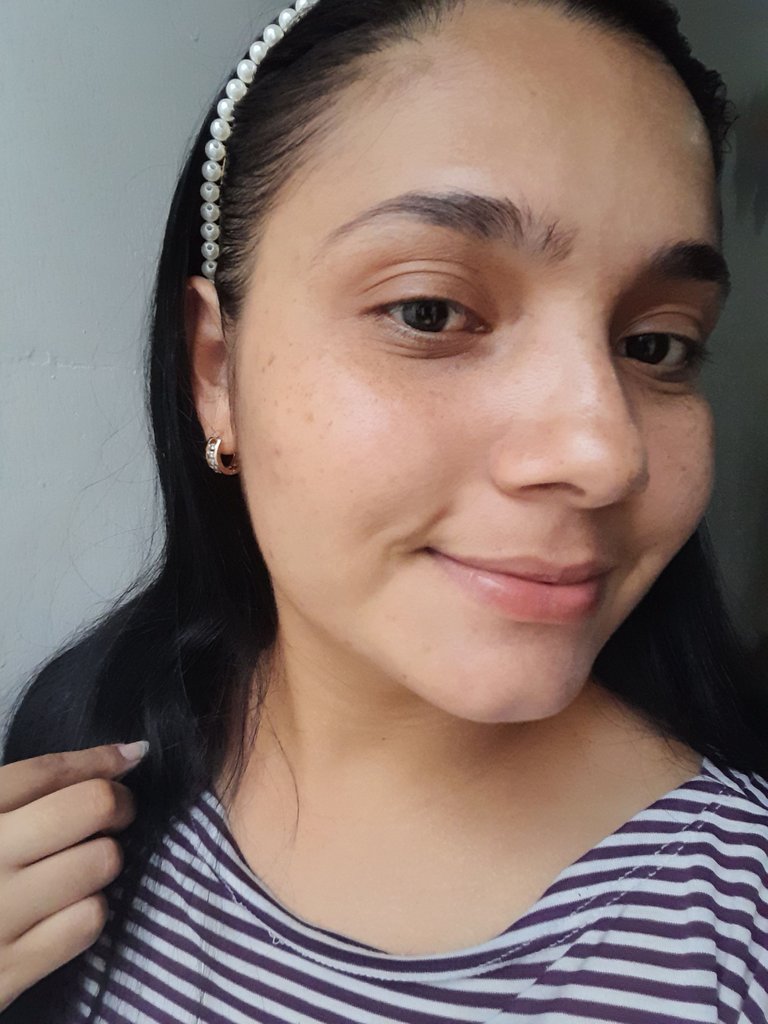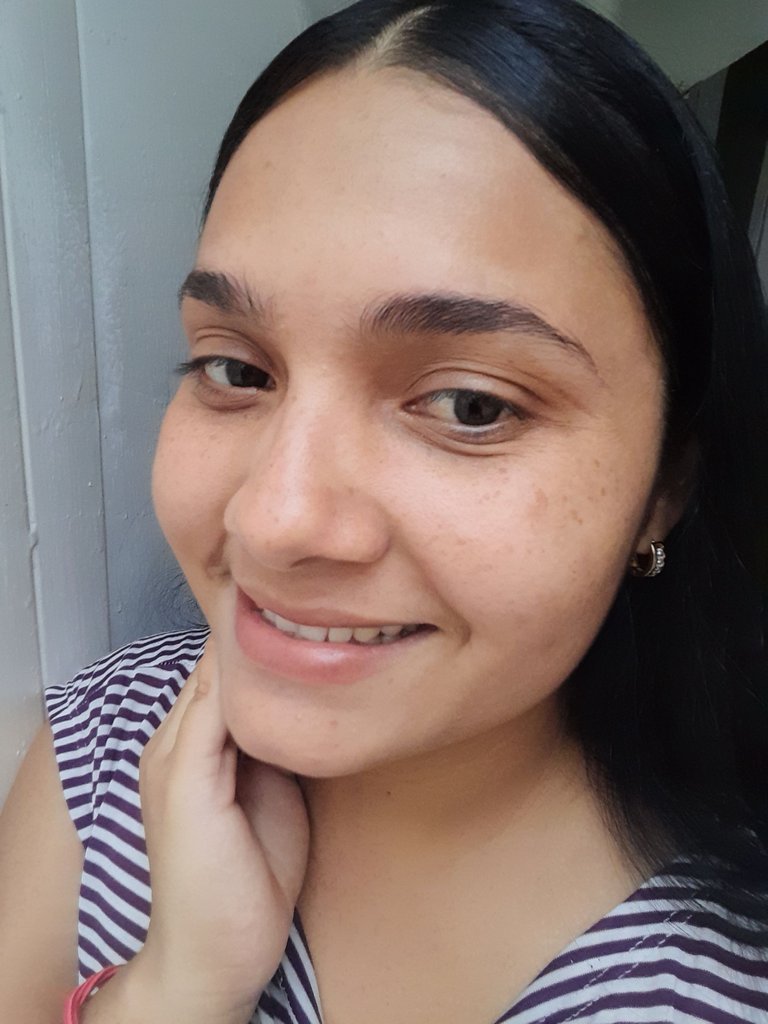 The egg apart from being great for our face is also important to consume it in our food, I had a mistake that consuming so many eggs raised cholesterol the truth is a myth, since I started eating healthier and go to the gym and the list that my coach gave me appears everywhere eating eggs and I asked him if I was going to get sick with cholesterol and he said no that the egg is great for diets, consume 4 boiled eggs is equivalent to a chicken breast. The truth is that I have lost a lot of weight and in my dinners almost every day I eat 2 boiled eggs and I am doing my daily exercise routines, so all that they say about eggs is a lie.
Eggs have a high water content, they are a protein food as I mentioned before, just like meat and chicken, and they provide our body with a great amount of vitamins.
El huevo aparte de ser buenísimo para nuestro rostro también es importante consumirlo en nuestra comida, tenia un error que consumir tanto huevo subía el colesterol la verdad es mito, desde que empece a comer más sano e ir al Gymnasio y en la lista que mi entrenador me dio aparece por todos lados comer huevos y le pregunté si me iba a enfermar del colesterol y me dice que no que el huevo es buenísimo para las dietas, consumir 4 huevos sancochados equivale a una pechuga de pollo. La verdad he rebajado muchísimo y en mis cenas casi todos los días consumo 2 huevos sancochados y bueno dándole duro a las rutinas de ejercicios diaria, así que todo eso que dicen del huevo es mentira.
El huevo tiene un alto contenido en agua, es una alimento proteico como les mencionaba antes al igual que la carne y el pollo y aparta una gran cantidad de vitaminas que nuestro cuerpo.
It is also good for our hair to give it shine, making a mask only from the egg white, once I did it and it turns out that the water came out very hot when I took out the mask and the egg white was cooked in my hair hahaha so it cost me a lot to take it out of my hair.
But it is very good.
También sirve para nuestro cabello para darle brillo, haciendo una mascarilla solo de la clara, una vez lo hice y resulta que el agua me salio muy caliente a la hora de sacarme la mascarilla y se me ha cocido la clara en mi cabello jajja así que me costo muchísimo sacarlo de mi cabello
Pero si es muy bueno.
So the egg is very good for our health and not to mention the healing properties it has.
Así que el Huevo es muy bueno para nuestra salud y sin contarle de las propiedades curativas que tiene.
This was my post today, I hope you find it helpful and I hope you like it, thank you for visiting my blog.
Este fue mi post de hoy espero les sirva de mucha ayuda y sea de su agrado, gracias por visitar mi blog.
All content and photos belong to me and are exclusive to Hive.
Todo el contenido y las fotografìas me pertenecen y son exclusivos para Hive.
---
---