Street Views Of Tampere
I made a quick visit to Tampere. I left yesterday and came back today. I went down there to help out my parents with some stuff.
I made time to stop at a street corner in the city center to take a few shots.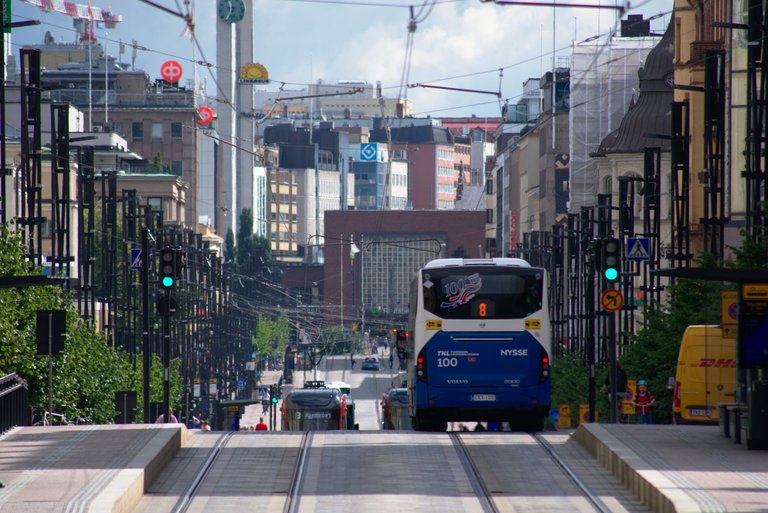 This is Hämeenkatu, the main street, to the east. It is interesting how the 300 mm focal length compresses the image enough to make the differences in elevation look exaggerated compared to what the naked eye sees.
Hämeenpuisto to the north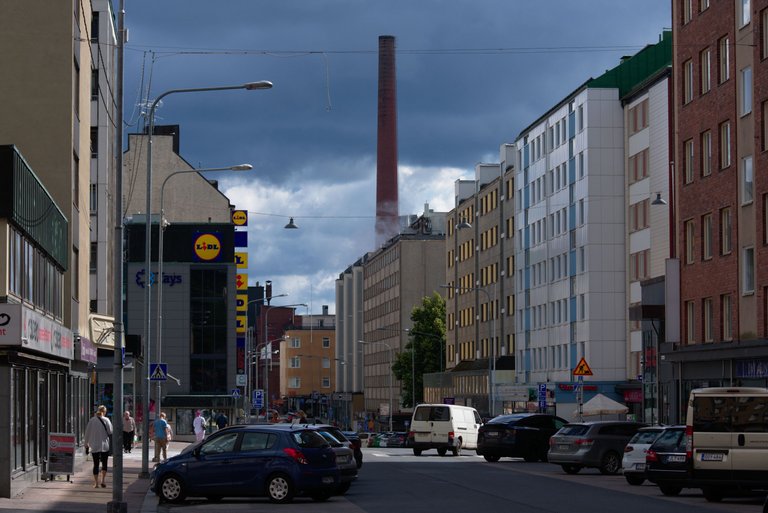 Hallituskatu to the east. This street is parallel to Hämeenkatu. That chimney belongs to a paper mill still operating in the city center. I was told on a visit from university decades ago that stopping it for moving it to cheaper real estate would be so expensive that it has not been worth doing it, yet. The products are gift wrap and other kinds of fine paper that sell for a big price.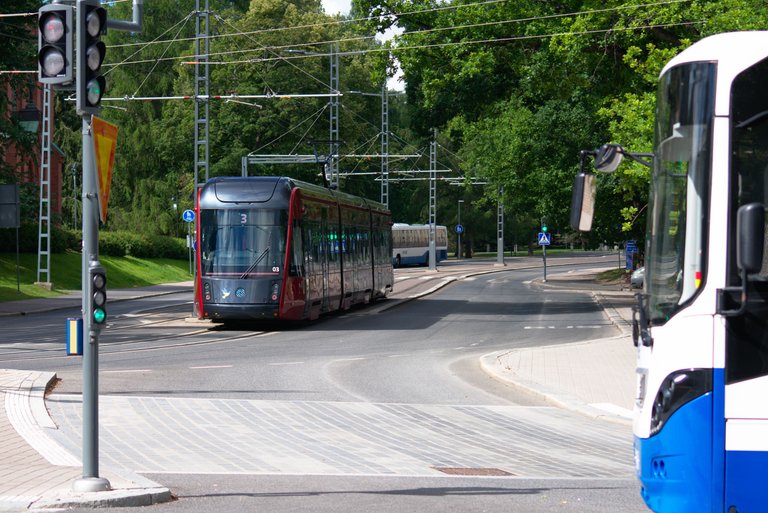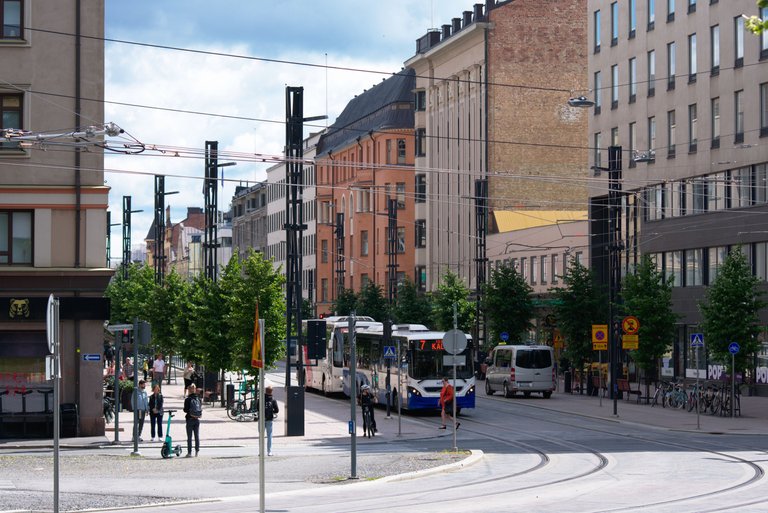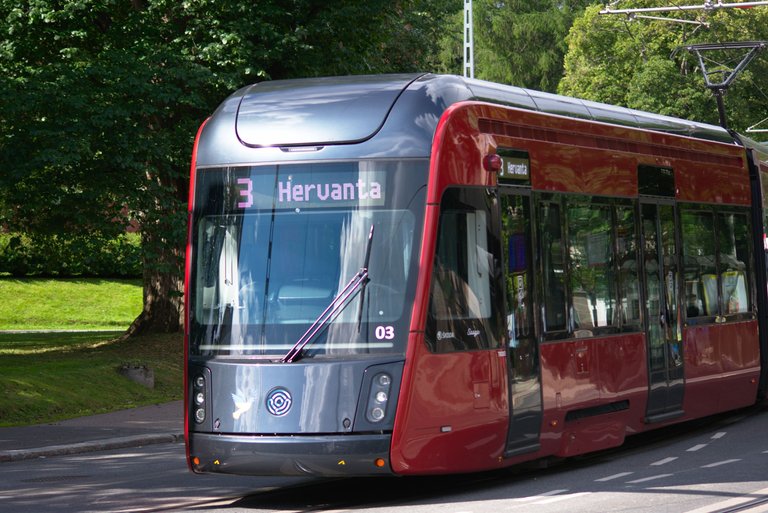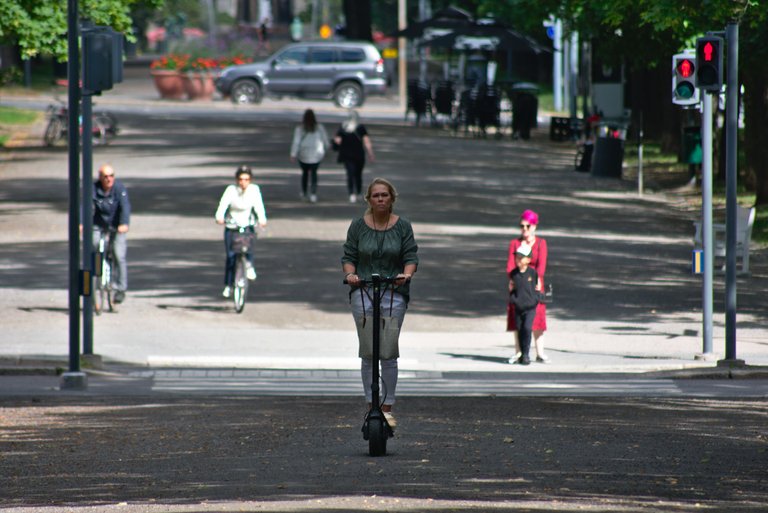 Kauppakatu that runs parallel to Hämeenkatu to the north of it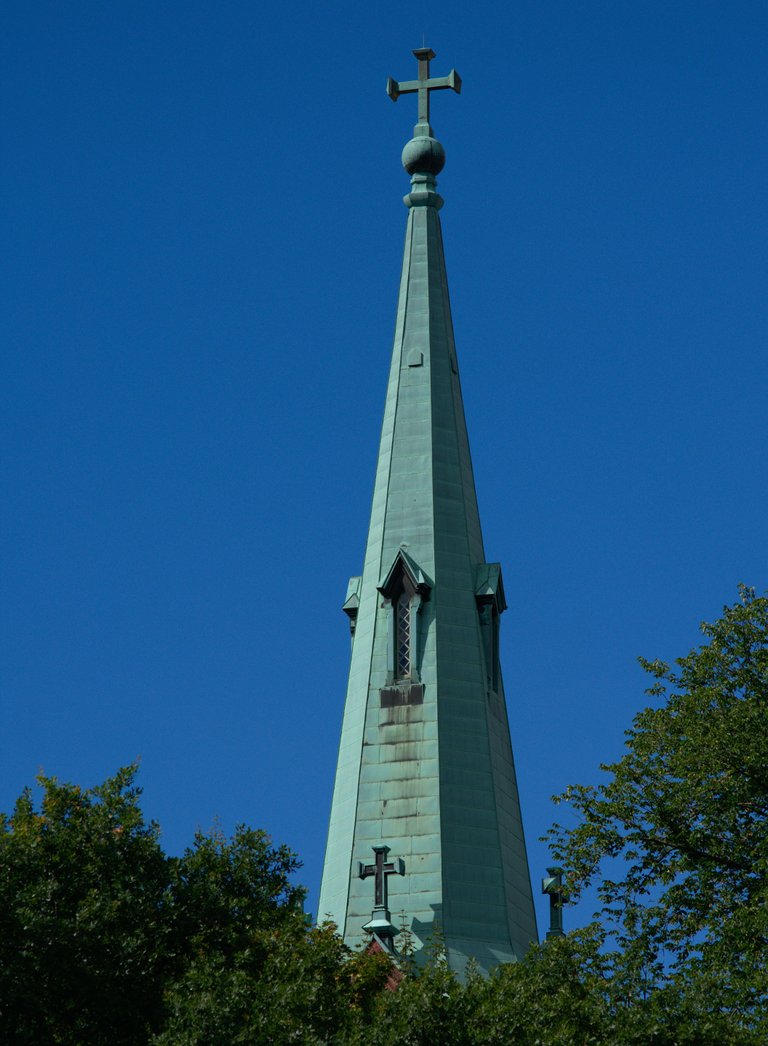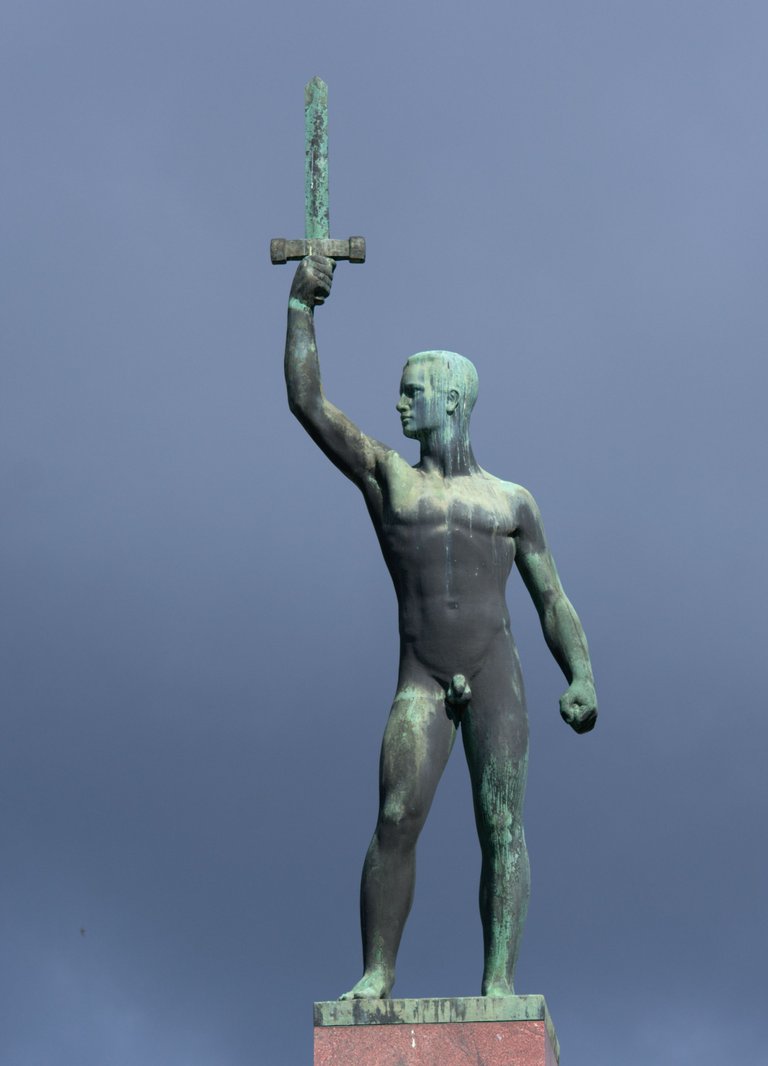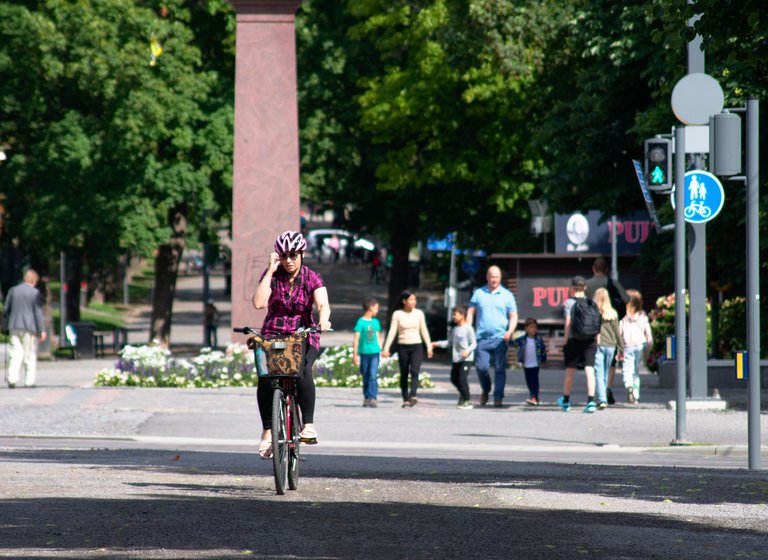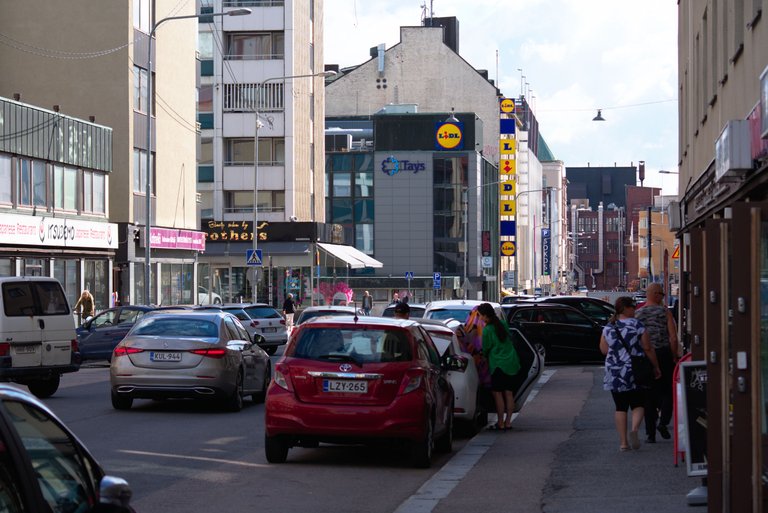 You can see the factory at the end of the street.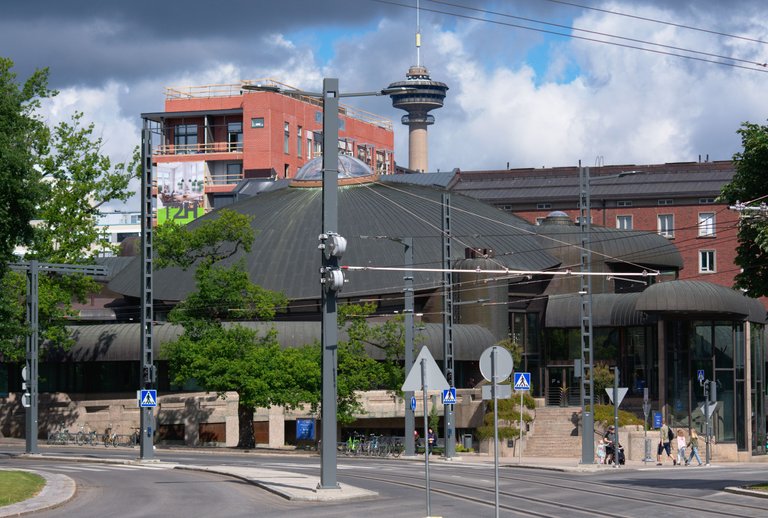 The main library of the city and also the region, Metso. It looks like a capercaillie from above. The tower is Näsinneula, a 168 meter tall observation tower.
---
---