Cold And Foggy
It's been cold since last night, about -10 C. To my surprise it turned foggy only in the city center on the northern side of the esker. It seems that the source of the fog is a pond still not frozen over because there is a fountain in it that is just south of the large lake, which in turn seems to have frozen over already.
In the morning, I went to one of the harbors by the large lake.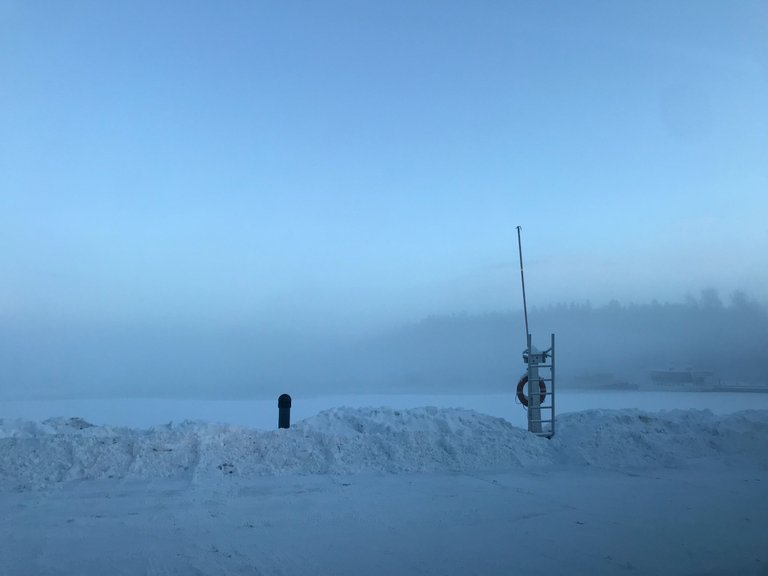 Blue sky but foggy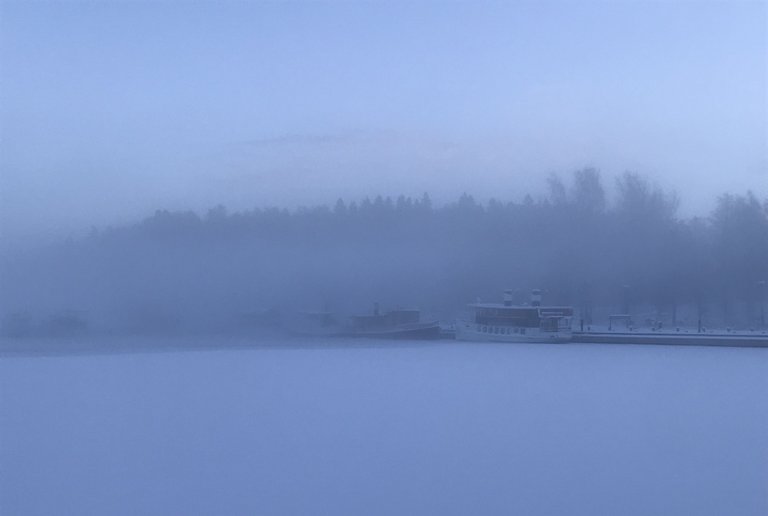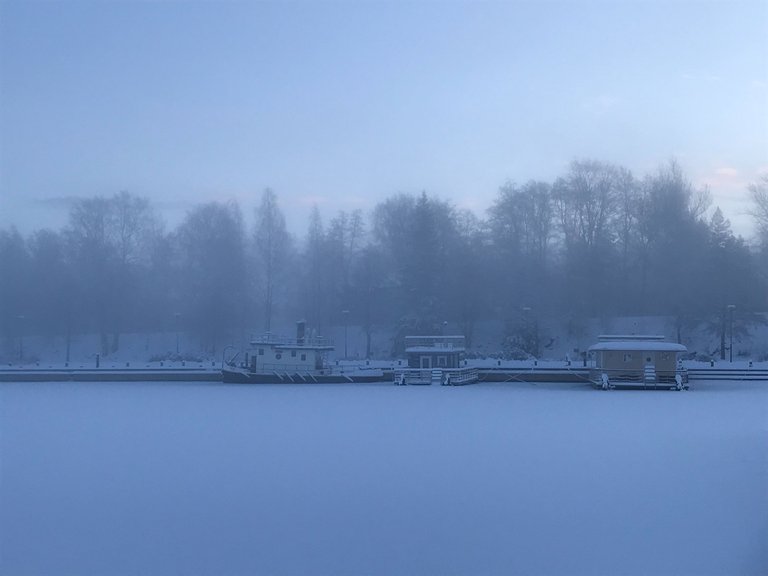 ---
I went to the pond in the afternoon at about three to half past three and took the following shots.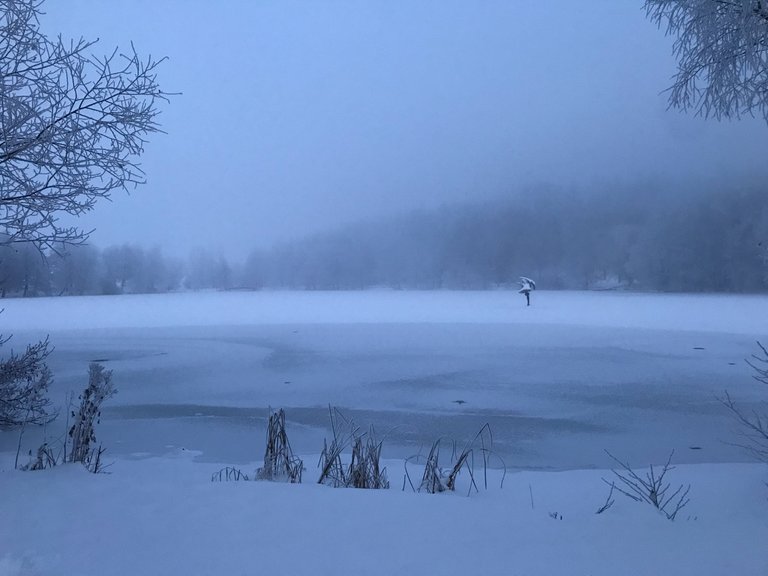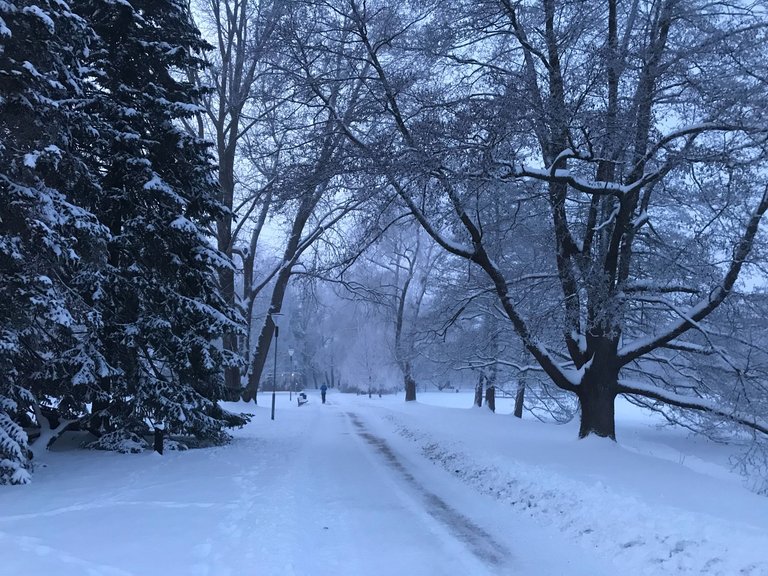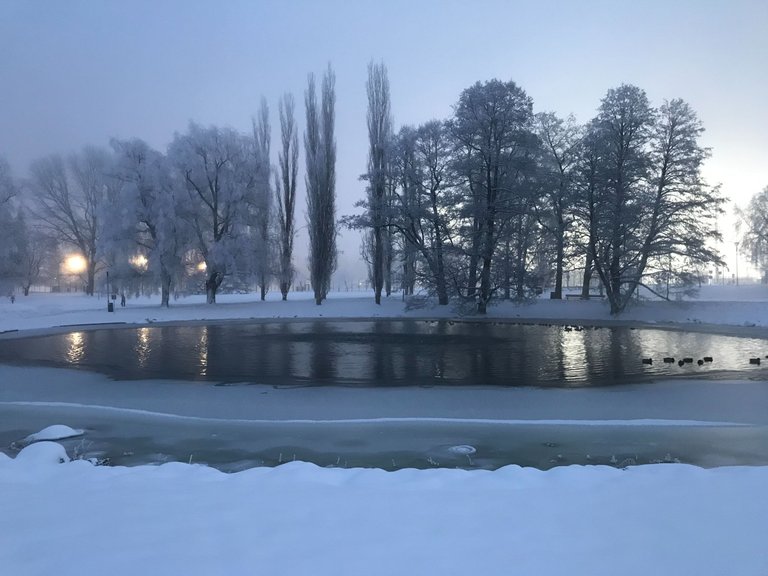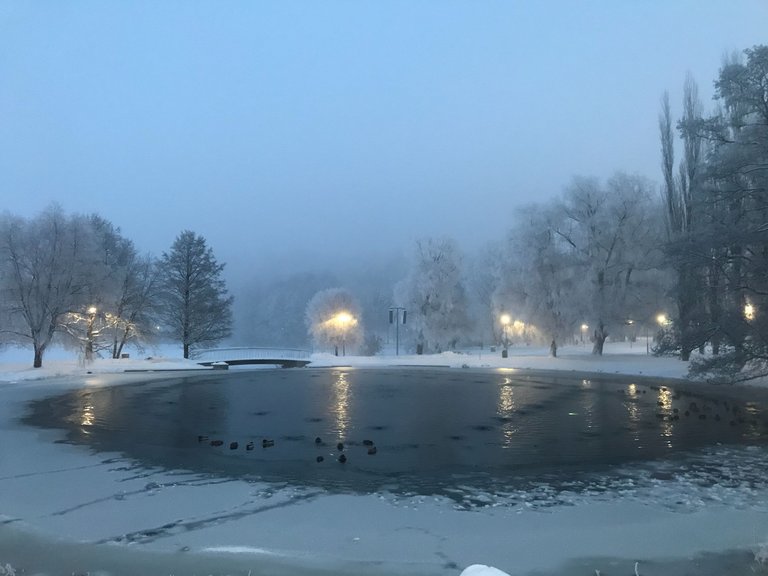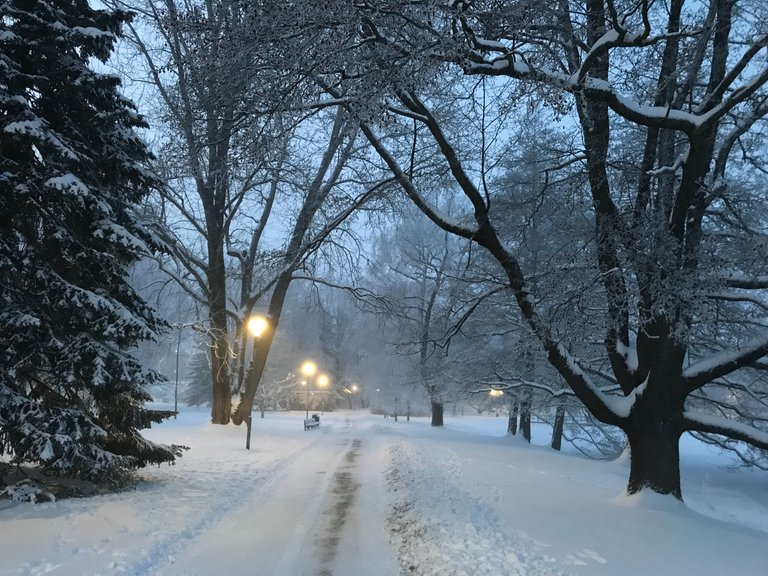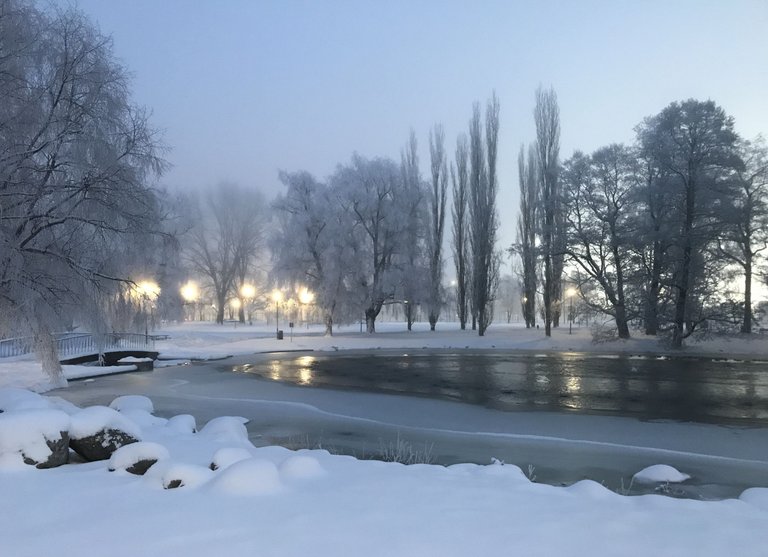 The lights came on shortly before I left.
---
---