Visiting Metro Park, with the family...😎
Hola mis queridos amigos, espero que esten muy bien, hoy quiero compartir con todos un fin de semana junto a mi familia, que estuvo de lujo, hace unos días aprovechando las vacaciones, viajamos a la capital de Venezuela, Caracas, y pudimos pasar unos días diferentes y agradable en esta hermosa ciudad, según mi pequeña Micaela, han sido las mejores vacaciones de su vida jaja, fuimos a varios parques y hoy les cuento como fue nuestra experiencia en uno de los parques más nuevos de la ciudad, Metro Park.
Hello my dear friends, I hope you are very well, today I want to share with everyone a weekend with my family, which was luxurious, a few days ago taking advantage of the holidays, we traveled to the capital of Venezuela, Caracas, and we were able to spend some Different and pleasant days in this beautiful city, according to my little Micaela, they have been the best vacations of her life haha, we went to several parks and today I am going to tell you about our experience in one of the newest parks in the city, Subway Park.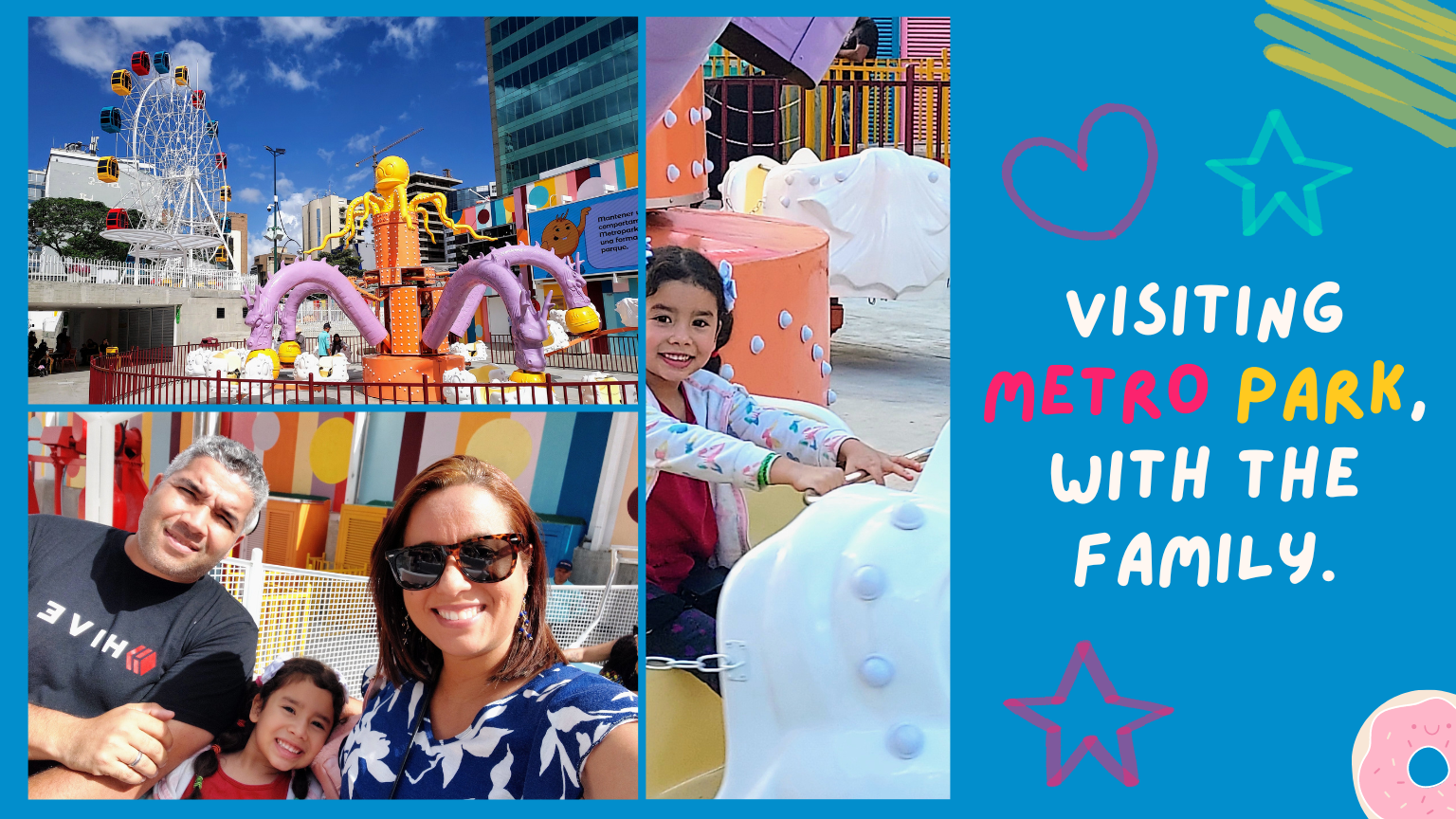 Metro Park es un parque de diversiones muy bonito, fue inaugurado hace poco meses, y se encuentra ubicado en una buena zona de la ciudad, hace mucho tiempo que no íbamos a un parque tan bonito, cuenta con muchas atracciones, para niños y adultos, además de sitios de comida, ventas de helados, algodón de azúcar, café, entre otras cosas, lo que pude probar, estuvo de buena calidad, todas las atracciones están hermosas, y muy bien cuidadas, además la atención por parte e los empleados es excelente.
Metro Park is a very nice amusement park, it was inaugurated a few months ago, and it is located in a good area of ​​the city, it has been a long time since we went to such a nice park, it has many attractions for children and adults, In addition to food places, ice cream sales, cotton candy, coffee, among other things, what I was able to try, it was of good quality, all the attractions are beautiful, and very well maintained, in addition the attention from the employees is excellent.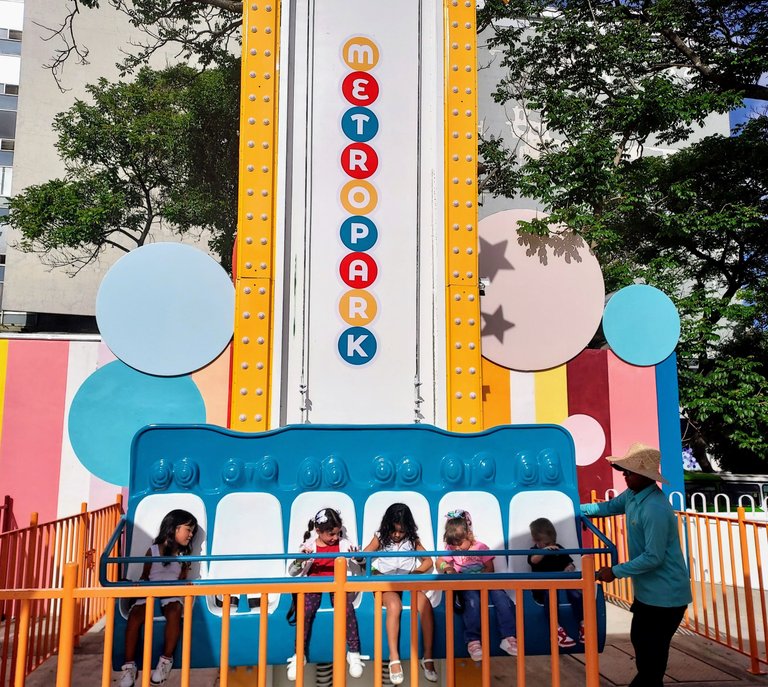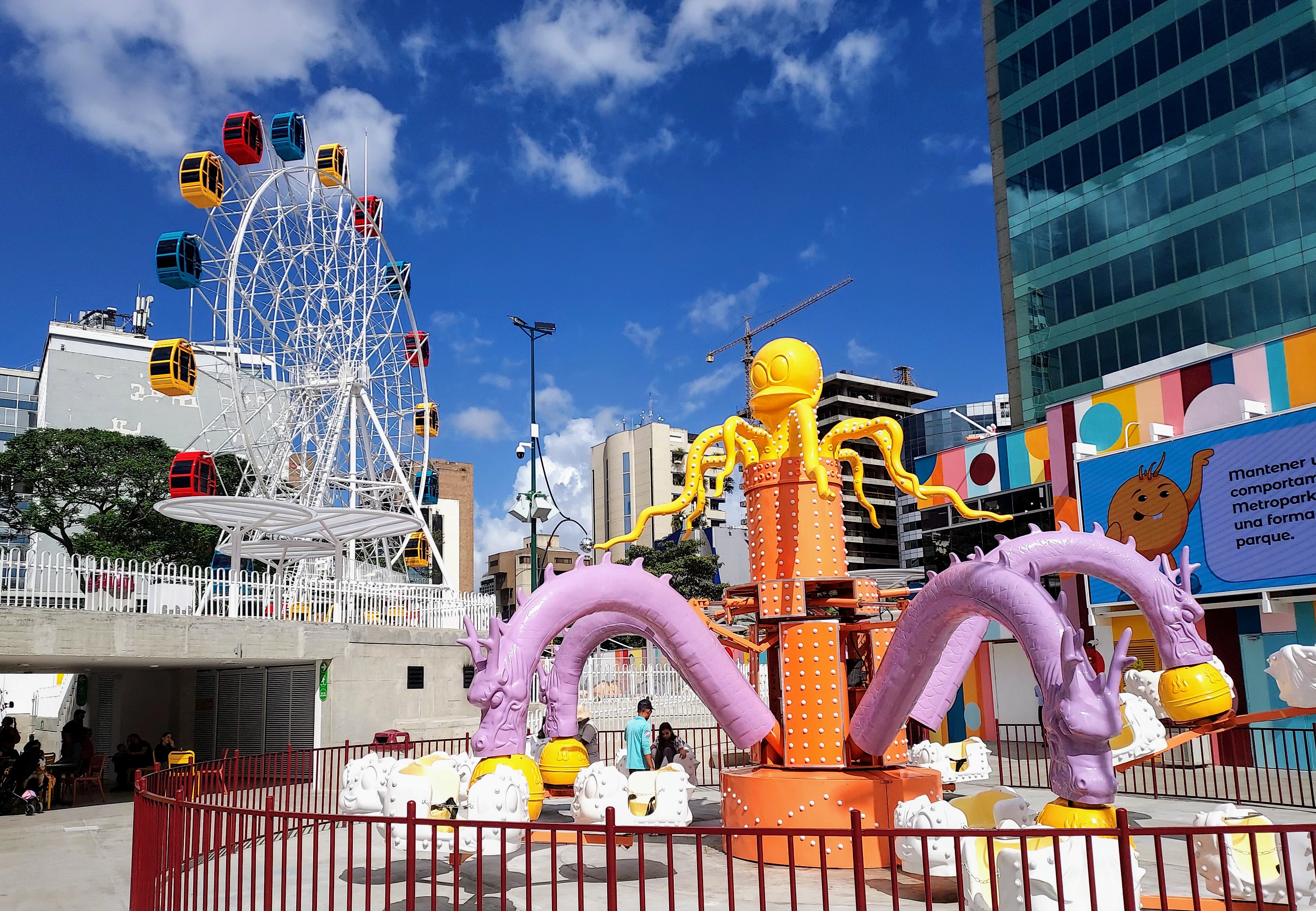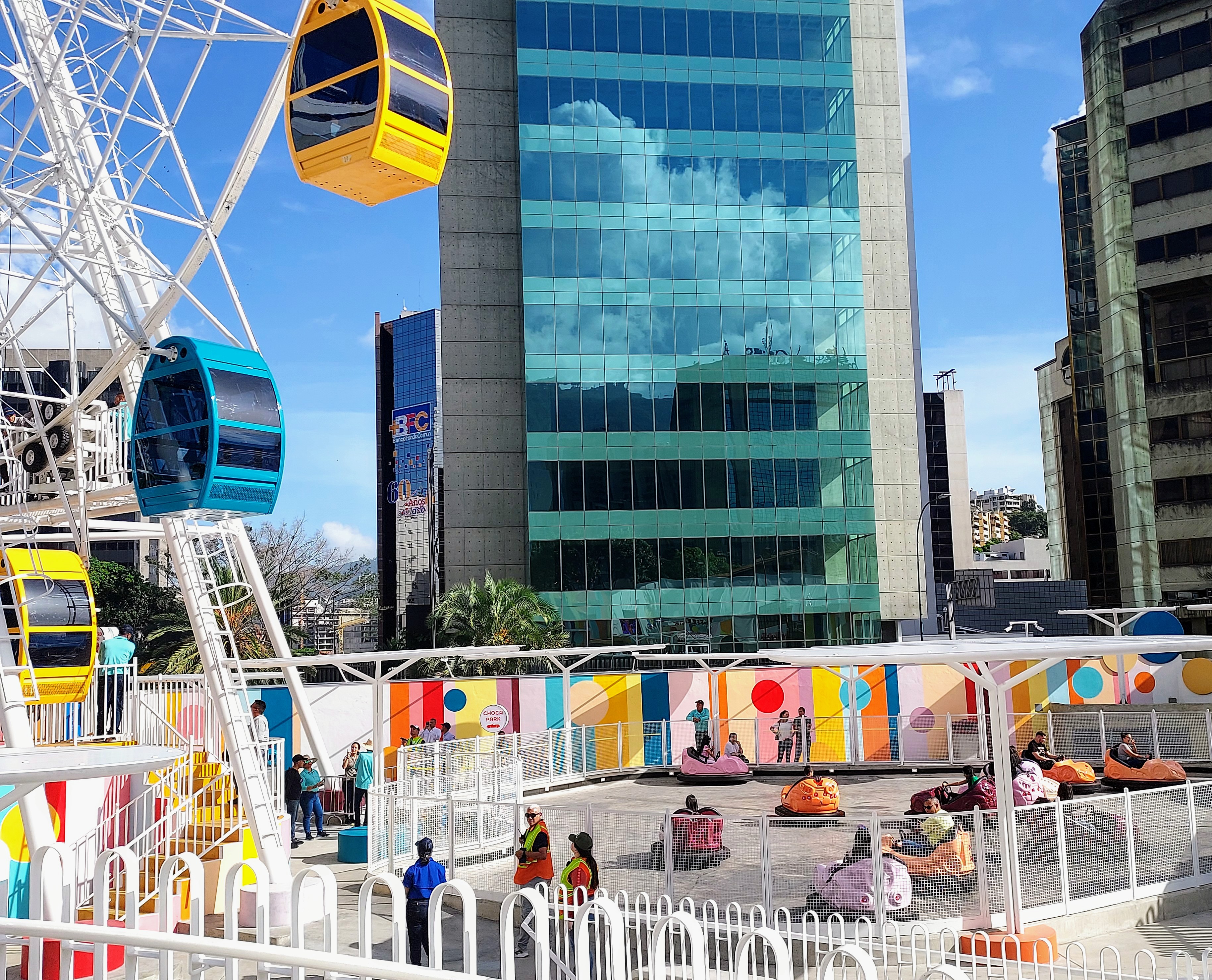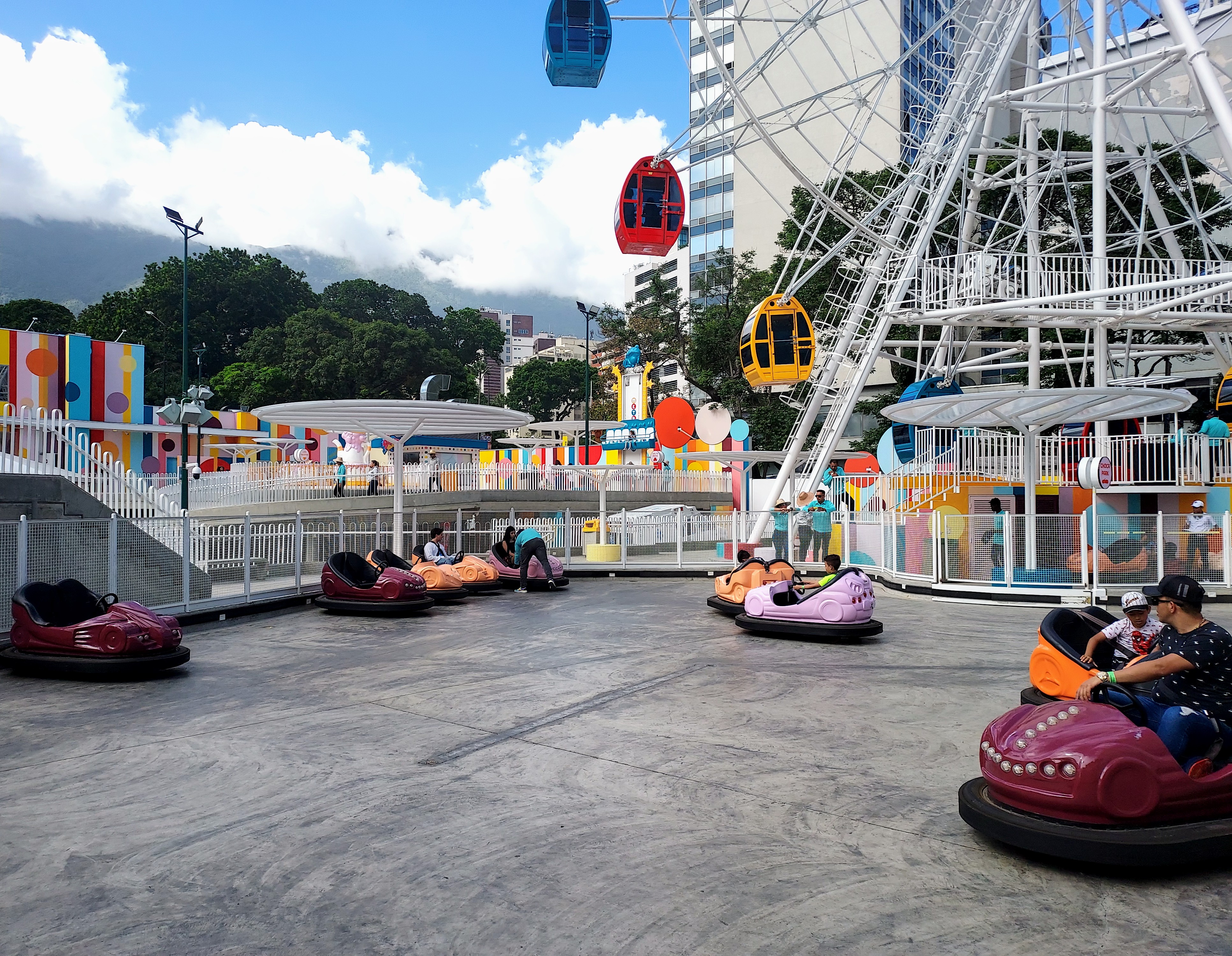 Fuimos al parque durante el día, todavía el sol estaba intenso, pero igual Micaela disfruto de cada atracción en la que se podía montar, lo unico que no le gusto fueron los carritos chocones jaja, se puso nerviosa, yo me monte con ella y su papá en otro carrito, pero cuando las otras personas nos chocaban, Mica se ponía nerviosa, no le gustaba, así que los carritos chocones no pasaron la prueba, pero todo los demas estuvo genial, a mi me impresionó la rueda, o la noria, así la llaman, es una rueda de 30 metros de altura, con cabinas cerradas, desde las que puedes observar un hermoso paisaje de gran parte de la ciudad, les confieso que me dio un poco de miedo, la verdad es muy alta, y da un poco de vértigo jaja, pero pasó la prueba.
We went to the park during the day, the sun was still intense, but Micaela still enjoyed every attraction that she could ride, the only thing she didn't like were the bumper cars haha, she got nervous, I rode with her and her dad in another car, but when other people bumped into us, Mica got nervous, he didn't like it, so the bumper cars didn't pass the test, but everything else was great, I was impressed by the wheel, or the Ferris wheel, that's what they call it, it's a wheel 30 meters high, with closed cabins, from which you can see a beautiful landscape of a large part of the city, I confess that it scared me a little, the truth is very high, and it gives a little vertigo haha ​​but passed the test.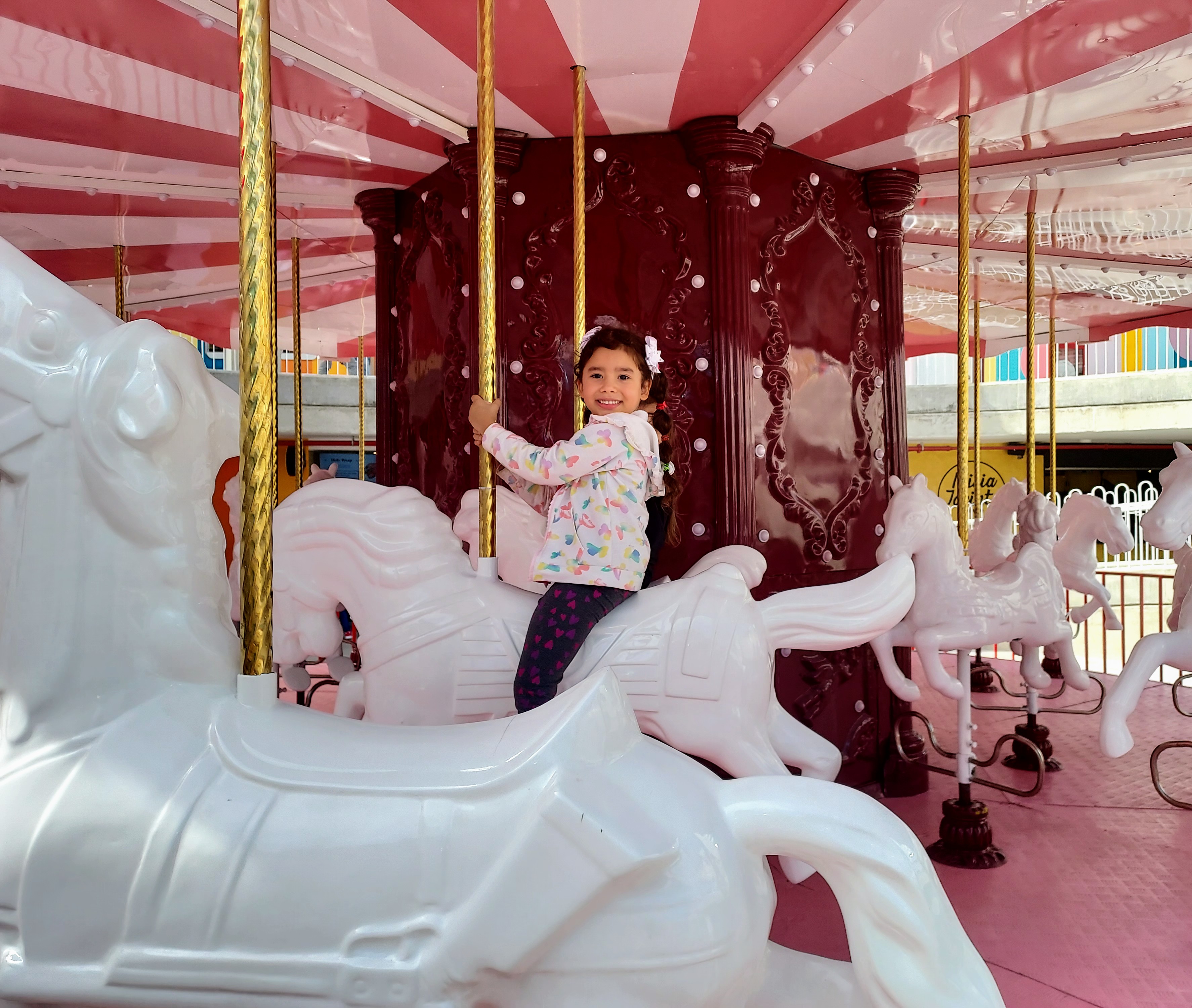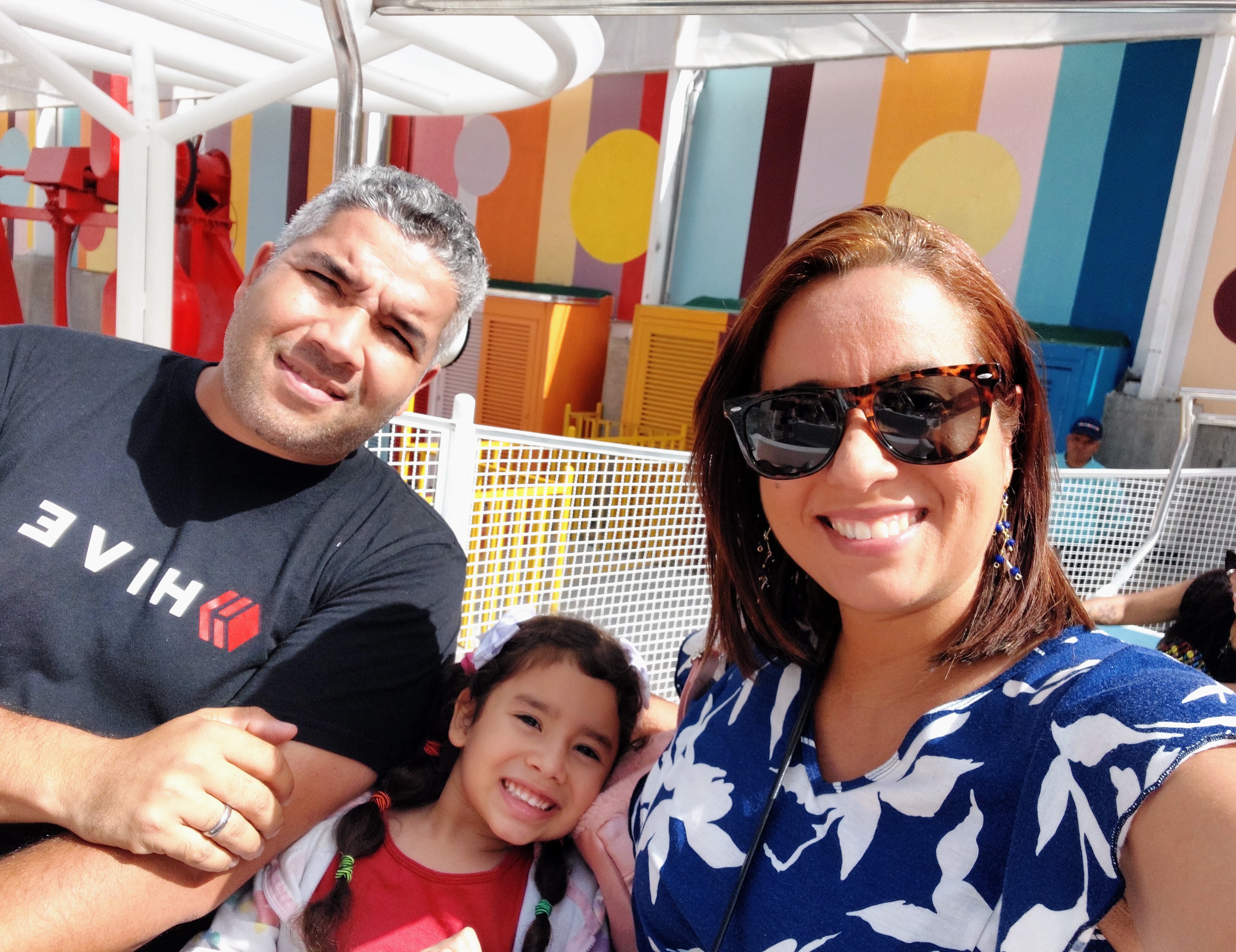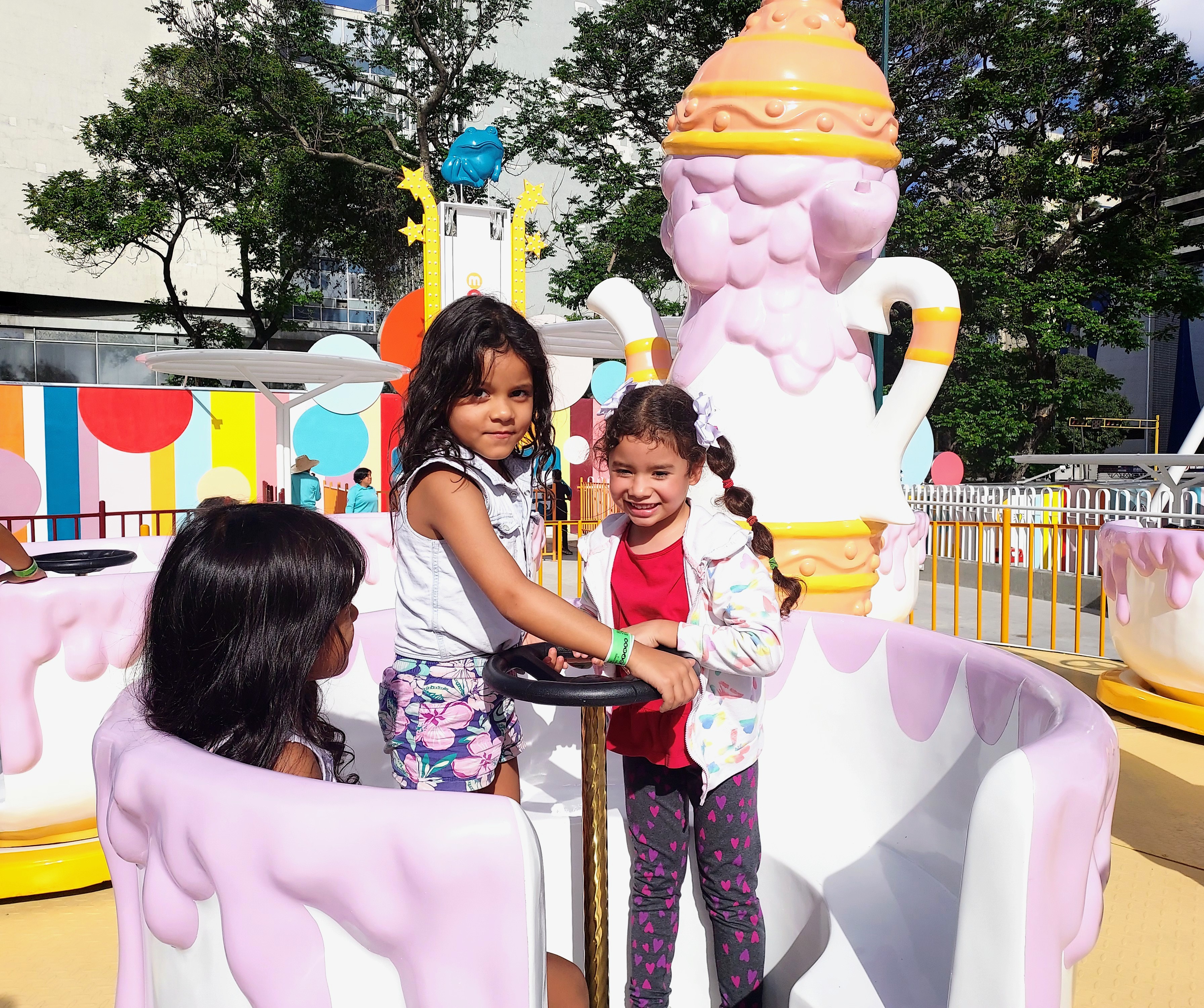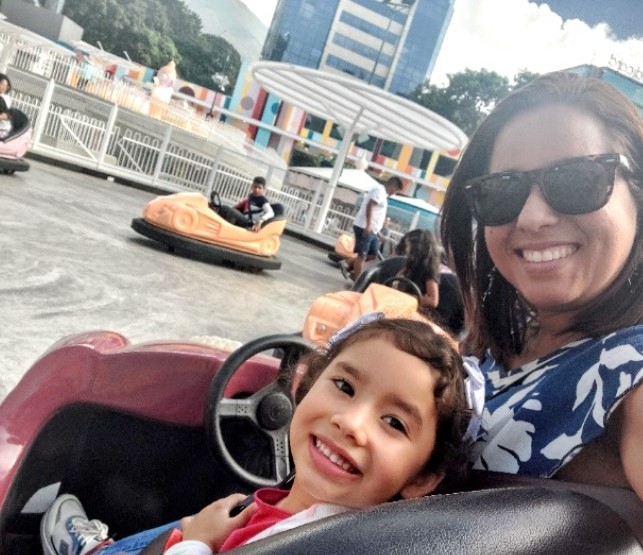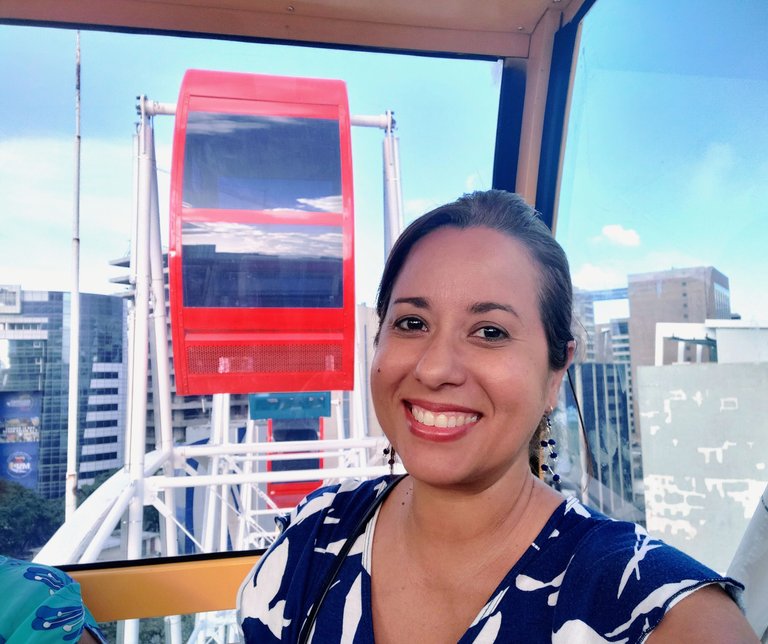 Un fin de semana diferente, en familia, hacía mucho tiempo que no pasábamos un día tan divertido, y especial, el lugar es fantástico, la verdad es que, hacía falta un parque así en Caracas, de muy buen gusto, y donde se puede pasar un dia genial, alejarse un poco de las malas noticias sobre la situación del país, que son diarias, y disfrutar mientras se pueda. Mi pequeña Mica quedo con ganas de regresar, así que, queremos y esperamos volver muy pronto.
A different weekend, with the family, it had been a long time since we had such a fun and special day, the place is fantastic, the truth is that a park like this was needed in Caracas, very tasteful, and where you can have a great day, get away from the bad news about the country's situation, which is daily, and enjoy while you can. My little Mica wanted to return, so we want and hope to return very soon.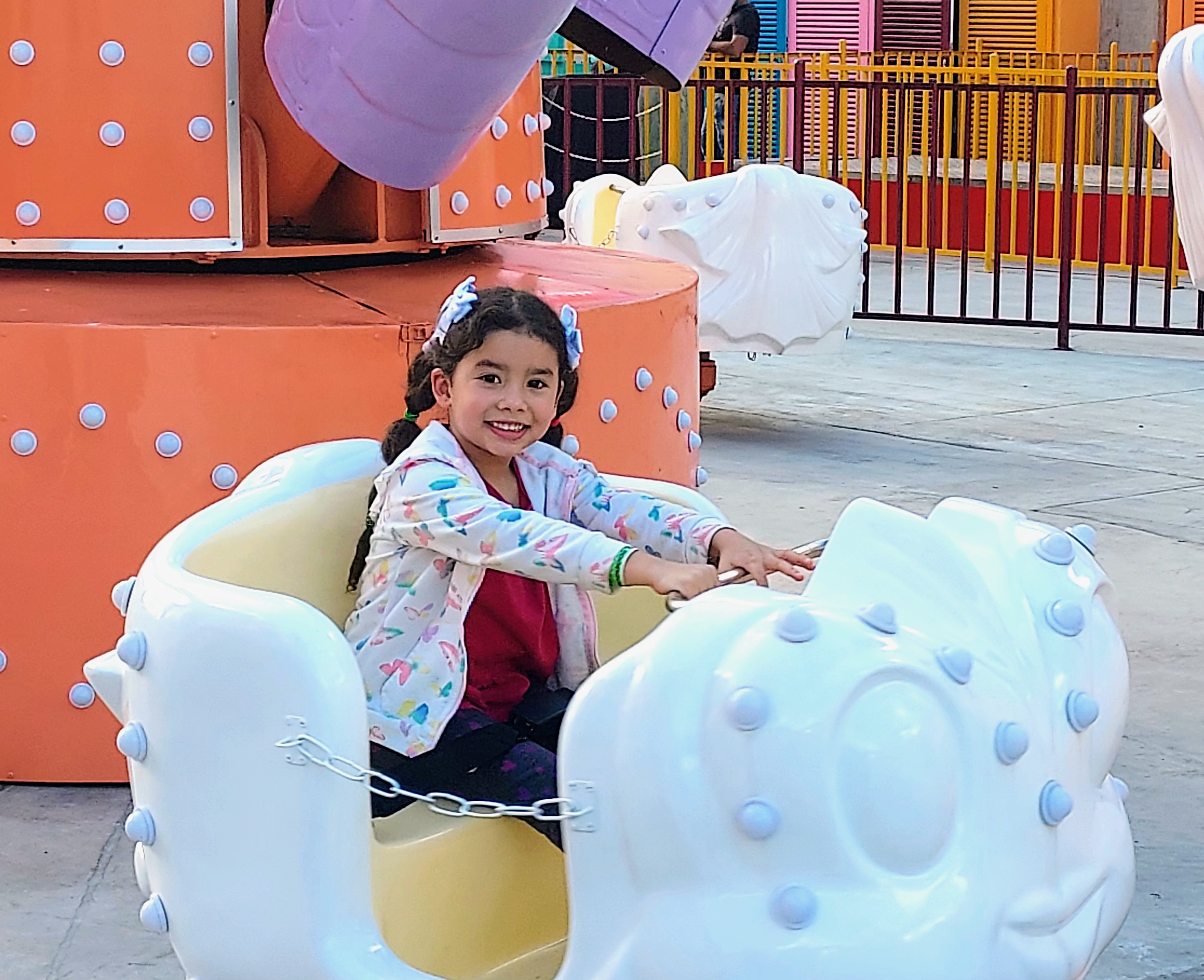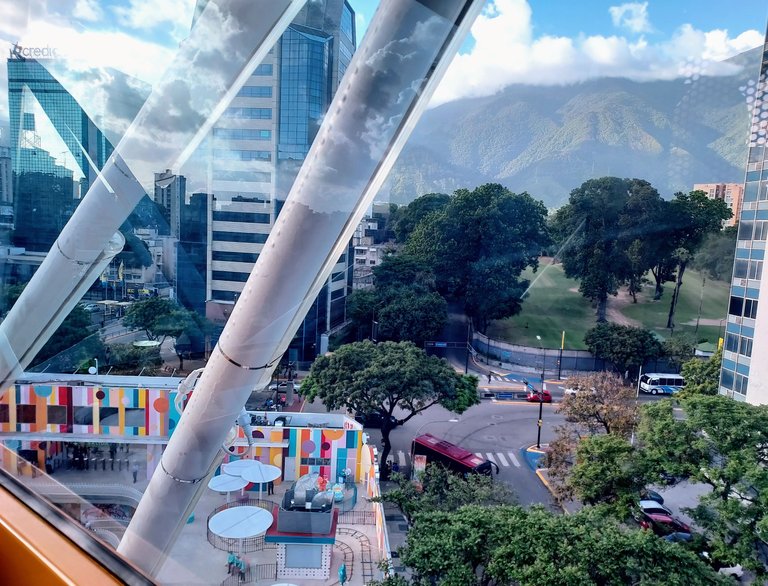 ---
Ha sido todo un gusto poder compartir esta experiencia junto a mi familia con todos, nos vemos en la próxima, bendiciones.
It has been a pleasure to be able to share this experience with my family with everyone, see you in the next one, blessings.
---
Gracias por leer y apoyar mis post.💗
Thanks for reading and supporting my post.💗
---
Todas las imágenes son de mi propiedad.
All images are my property
---
---