The Social Bee | A Hive Nft

So it's been some days in OpenSea as a creator and I am happy to say that things look good!
Getting acclimating with a very fast-changing scene there is so much potential in the technology that its not "just selling art"
But anyway let me introduce you to "The Social Bee" Nft.
This week's project is meta-drinks and I am creating limited NFTs with crypto-themed bottles of alcohol. Each has a unique logo and name.
The price is around 15-30 Usd and total minded copies are only 31.
Right now I have 11 for sale and I am posting the art!
The listing is in OpenSea in the Matic chain.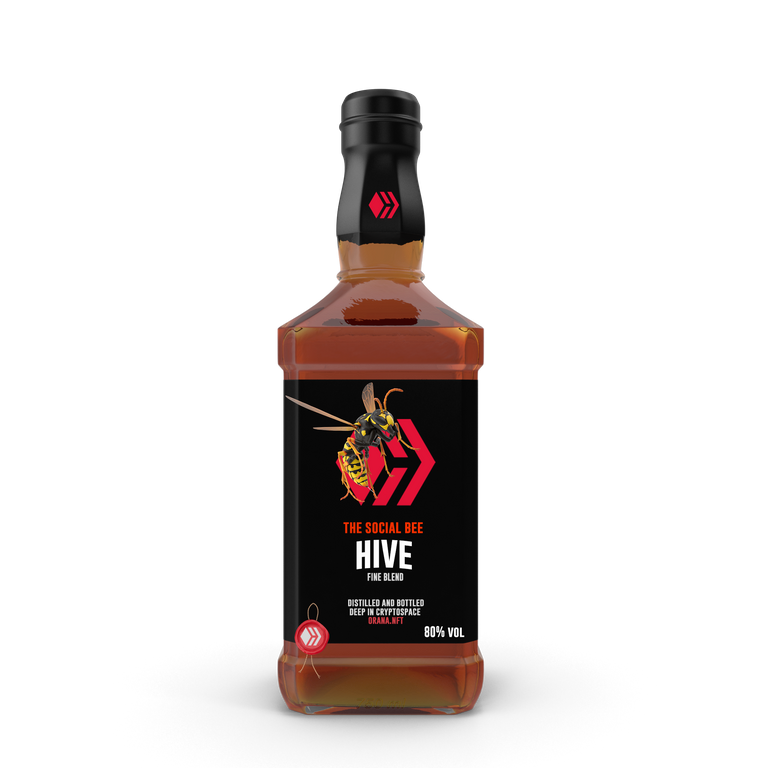 https://opensea.io/assets/matic/0x2953399124f0cbb46d2cbacd8a89cf0599974963/37253376318505757153972781519676982183426622595877688143063601038256968302623
If someone is interested in any of these pieces but has difficulties with the Matic Chain I can transfer the Nft for the same amount in HIVE.
Please let me know what you think about this piece!
Give me your feedback
Have a wonderful New Year
---
Twitter: https://twitter.com/orana.nft
OpenSea: https://opensea.io/orana
Hive: https://hive.blog/@mariosfame
NFT Showroom : https://nftshowroom.com/mariosfame/gallery
3speak: https://3speak.co/user/mariosfame
Giphy: https://giphy.com/channel/mariosfame?view=grid
Pinterest: https://gr.pinterest.com/famemarios
Reddit: https://www.reddit.com/user/mariosfame
Facebook: https://www.facebook.com/ioannidis.m/
Instagram: https://www.instagram.com/orana.nft
Posted Using LeoFinance Beta
---
---