IAmAliveChallenge/ Sábado: Pasta con carne molida/Saturday: Pasta with Ground Beef
Un sábado diferente, generalmente tenemos todo listo para la sopa en casa de mi amada madre, ese es un compartir familiar que siempre hacemos lo posible para tener todo listo a más tardar el viernes, pero las actividades de los chicos me tuvo ocupado y además que recibimos dinero ya para final de la semana, como no pudimos salir a compras antes nos tocó improvisar el mismo día, mi hermano había propuesto una arroz con costilla, pero mejor le propuse un menú rápido y que le gusta a todos, un sencillo espaguetis con carne molida, como dicen en mi pueblo un tiro al piso. Nos levantamos más temprano que de costumbre, para ir a comprar los ingredientes, nuestra primera parada fue la carnicería, donde además de la carne molida para la pasta, compramos el corte de carne para la sopa del próximo sábado, adicional compré dos kilos de carne cortada en bistecs y dos kilos de molida para llevar a mi casa, luego fuimos hasta la tienda por departamentos Traki, donde compramos los espaguetis y luego hicimos una última parada en el comercio Mundo Total, donde compramos la pasta de tomate para ponerle a la carne.
A different Saturday, usually we have everything ready for the soup at my beloved mother's house, that is a family sharing that we always do our best to have everything ready no later than Friday, but the kids' activities kept me busy and besides that we received money already by the end of the week, as we could not go shopping before we had to improvise the same day, my brother had proposed a rice with ribs, but better I proposed a quick menu and that everyone likes, a simple spaghetti with ground beef, as they say in my town a shot to the floor. We got up earlier than usual, to go shopping for the ingredients, our first stop was the butcher shop, where in addition to the ground beef for the pasta, we bought the cut of meat for the soup for next Saturday, I bought two kilos of meat cut into steaks and two kilos of ground beef to take home, then we went to the Traki department store, where we bought the spaghetti and then we made a last stop at the Mundo Total store, where we bought the tomato paste to put on the meat.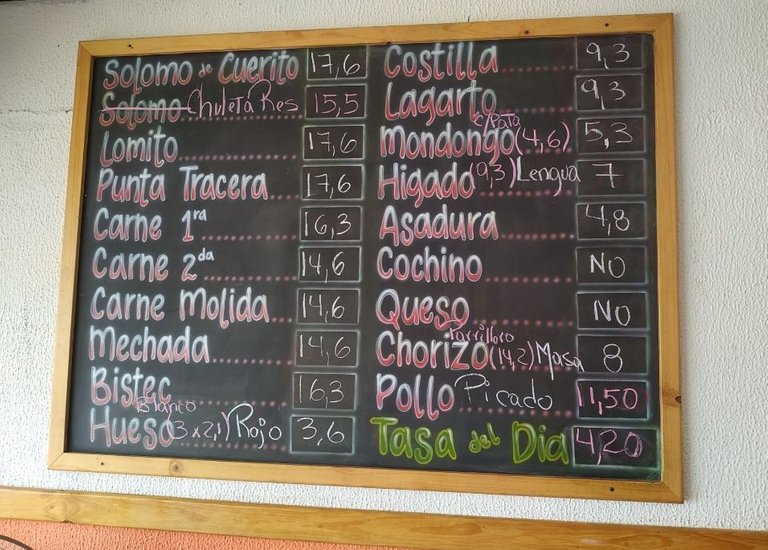 *Prices in dollars divide by 4,2 *
Como fuimos a sitios puntuales, logramos regresar a tiempo para terminar de preparar el almuerzo al mediodía, después de dejar a mi hermano en casa de mi madre con los ingredientes, regresé a mi hogar para descansar un poco y luego regresé con los chicos para ir a almorzar en casa de la abuela, porque mi amada esposa se quedó en casa para hacer algunas tareas que tenía pendiente. En casa de mi amada madre estuvimos compartiendo antes y después de comer. Cuando regresamos a casa, me escribió mi prima que vive frente a la casa de mi madre, para ofrecerme queso, le dije que si quería kilo y medio, pero al pesarlo fue un poco más, pensé que mi hermano, quien vive cerca de mi casa me lo podría traer, pero ya se había ido a a su casa, me toca pasar buscando el queso el día lunes, porque estamos ahorrando gasolina, por el precio y por lo difícil que esta conseguirla.
As we went to punctual places, we managed to get back in time to finish preparing lunch at noon, after leaving my brother at my mother's house with the ingredients, I returned home to rest a little and then went back with the kids to have lunch at grandma's house, because my beloved wife stayed home to do some chores she had pending. At my beloved mother's house we were sharing before and after lunch. When we returned home, my cousin who lives in front of my mother's house wrote me to offer me cheese, I told her that I wanted a kilo and a half, but when I weighed it it was a little more, I thought that my brother, who lives near my house could bring it to me, but he had already gone to his house, I have to spend Monday looking for the cheese, because we are saving gas, due to the price and how difficult it is to get it.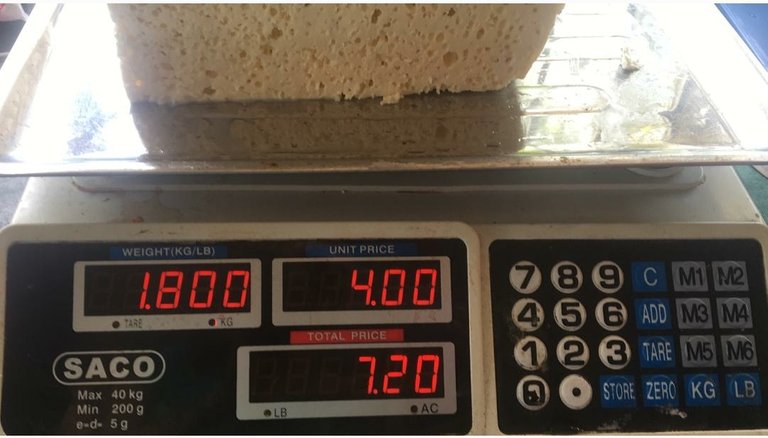 El costo de los productos en mi país han subido mucho, pero los salarios en el sector público no han tenido la misma proporción de incremento, por lo que los que laboramos en dicho sector debemos buscar entradas adicionales de dinero para poder cubrir nuestras necesidades, pero gracias a Dios podemos conseguir todos los productos de la canasta alimentaria en los diversos comercios y supermercados, claro todos con precios dolarizados, gracias a Dios existe Hive.
Compartir en familia, tener la fortuna de poder comprar los alimentos, estar sanos es hoy y siempre una gran bendición, que viva la vida.
The cost of products in my country have risen a lot, but salaries in the public sector have not had the same proportion of increase, so those who work in this sector must seek additional income to cover our needs, but thank God we can get all the products of the food basket in various stores and supermarkets, of course all with dollarized prices, thank God there is Hive.
Sharing with family, having the fortune of being able to buy food, being healthy is today and always a great blessing, long live life.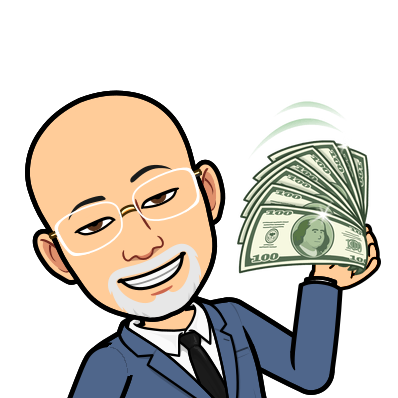 Agradecido con Dios por la vida y por permitirnos disfrutar la alegría de nuestra familia
Siempre lo que pasa es lo mejor y Dios sabe lo que hace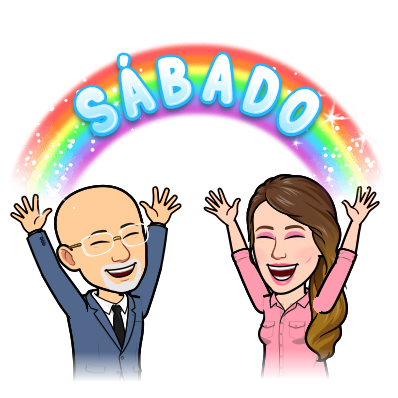 No es fácil perseguir nuestros sueños, pero es imposible si no damos el primer paso.
A soñar y a trabajar…
Estar vivo, es disfrutar la vida en familia.
Unidos en familia es el mejor motor para salir adelante en la vida.

Estimados lectores, agradecido con su valiosa visita y sus comentarios en mis publicaciones, ustedes alimentan y activan mi motivación para escribir, cada día es un motivo para agradecer a Dios por tantas bendiciones. Felicidad siempre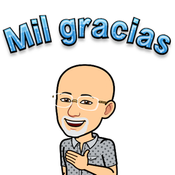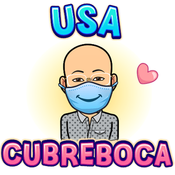 Venezuela tierra de paz
Las fotografías utilizadas son propias.
Separador elaborado en PowerPoint
Emoticones de Bitmoji
VenezuelaTierraDePaz
QuédateEnCasa
---
---