IAmAliveChallenge/ Jueves: Seguimos con las clases de cocina/Thursday: We continue with the cooking classes.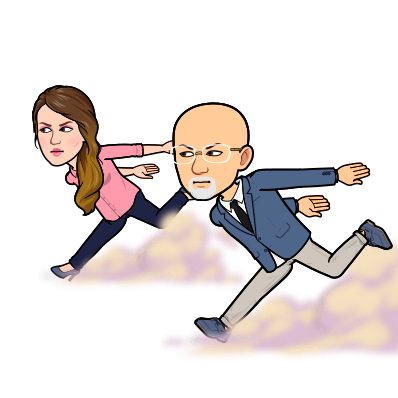 Feliz de mi hogar y de la familia que me regaló Dios, cada día es una bendición y el compartir es una alegre aventura ahora que todos quieren aprender a cocinar, mi amada esposa y yo hacemos lo posible para guiarlos al momento de hacer las comidas, porque ellos quieren preparar todo, lo mejor es que lo hacen con bastante alegría y cuando comen lo que preparan lo hacen con un gusto que llegan a decir que el huevo frito les quedó exquisito, la sazón del amor le pone un toque especial al plato más sencillo, hoy para el desayuno cada uno quiso freír su huevo y para el almuerzo le tocó a mi esposa guiarlos para preparar papas fritas con albóndigas, un plato que les quedó en su punto y delicioso. Además los estamos enseñando que deben colaborar en otras labores del hogar como recoger la ropa del tendedero y doblarlas, pasan la escoba y el coleto al cuarto.
Happy with my home and the family that God gave me, every day is a blessing and sharing is a joyful adventure now that everyone wants to learn how to cook, my beloved wife and I do our best to guide them when making meals, because they want to prepare everything, The best thing is that they do it with a lot of joy and when they eat what they prepare they do it with such taste that they even say that the fried egg was exquisite, the seasoning of love gives a special touch to the simplest dish, today for breakfast each one wanted to fry their own egg and for lunch it was my wife's turn to guide them to prepare fried potatoes with meatballs, a dish that was just right and delicious. We are also teaching them to collaborate in other household chores such as picking up the clothes from the clothesline and folding them, and putting the broom and dustpan in the room.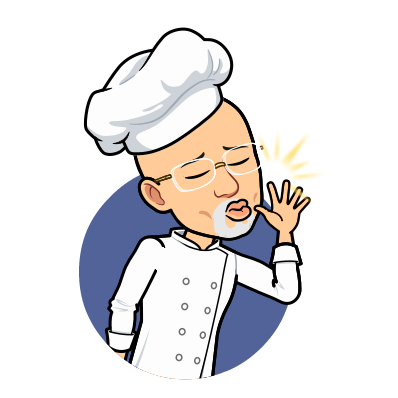 Los días pasan y se acerca diciembre el mes más alegre del año, pedimos a Dios que para esa fecha ya estemos la mayoría vacunados, para estar más tranquilos, quizás no sea tan alegre, por la cantidad de seres queridos que han tomado el boleto para el vuelo a la eternidad, vivimos tiempos que requieren que nos sigamos cuidando, no debemos bajar la guardia aunque estemos vacunados, pero tenemos que aprender a vivir bajo esta situación, quien se iba a imaginar en diciembre del 2019, seria la ultima navidad con plena libertad y que pudimos abrazarnos sin temor, gracias a Dios en mi familia pudimos disfrutar al máximo esas navidades, cuando brindamos el31 de diciembre del 2019, teníamos muchos sueños y expectativas de un gran 2020 y aunque llegó la pandemia y la declaración de cuarentena, les puedo decir que durante esos meses de encierro aumento la solidaridad con mis seres amados, nos inventamos cientos de formas para seguir adelante, porque además de la pandemia, en nuestro país estábamos viviendo una fuerte crisis económica, donde los salarios no alcanzaban para cubrir los gastos básicos del hogar, pero Dios nunca nos abandona y siempre se encontraba lo necesario para estar bien.
The days go by and December is approaching, the most joyful month of the year, we ask God that by that date most of us are vaccinated, to be calmer, maybe it is not so happy, because of the number of loved ones who have taken the ticket for the flight to eternity, we live in times that require us to continue taking care of ourselves, we must not lower our guard although we are vaccinated, but we have to learn to live under this situation, who would have imagined in December 2019, would be the last Christmas with full freedom and that we could embrace each other without fear, Thanks to God in my family we were able to enjoy that Christmas to the fullest, when we toasted on December 31, 2019, we had many dreams and expectations of a great 2020 and although the pandemic and the declaration of quarantine came, I can tell you that during those months of confinement increased solidarity with my loved ones, we invented hundreds of ways to move forward, because in addition to the pandemic, in our country we were living a strong economic crisis, where wages were not enough to cover basic household expenses, but God never abandons us and we always found what we needed to be well.
Seguimos con la crisis económica, pero gracias a Dios ya se observa cierta mejoría, el ambiente es diferente, aunque pronto tendremos elecciones para elegir alcaldes y gobernadores, el momento es de campaña política y se ha dejado a un lado la guerra política, seguro quedan algunos extremistas de lado y lado, pero la mayoría quiere vivir en paz y tranquilidad, para mi es agradable salir y observar a las personas haciendo deportes ó practicando diferentes artes como el baile y la danza, las personas están enfocadas en mejorar su condición de vida, dejando a un lado las tensiones políticas.
We continue with the economic crisis, but thanks to God there is already some improvement, the atmosphere is different, although soon we will have elections to elect mayors and governors, the moment is of political campaign and the political war has been left aside, sure there are some extremists on both sides, but most want to live in peace and tranquility, for me it is nice to go out and watch people doing sports or practicing different arts like dancing and dancing, people are focused on improving their living conditions, leaving aside the political tensions.

Agradecido con Dios por la vida y por permitirnos disfrutar la alegría de nuestra familia
Siempre lo que pasa es lo mejor y Dios sabe lo que hace
No es fácil perseguir nuestros sueños, pero es imposible si no damos el primer paso.
A soñar y a trabajar…
Estar vivo, es disfrutar la vida en familia.
Unidos en familia es el mejor motor para salir adelante en la vida.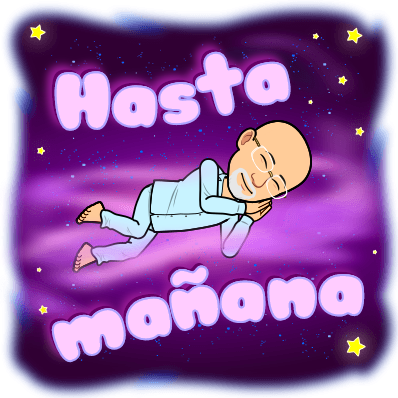 Estimados lectores, agradecido con su valiosa visita y sus comentarios en mis publicaciones, ustedes alimentan y activan mi motivación para escribir, cada día es un motivo para agradecer a Dios por tantas bendiciones. Felicidad siempre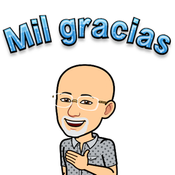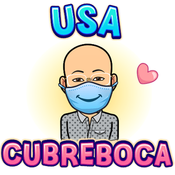 Venezuela tierra de paz
Las fotografías utilizadas son propias.
Separador elaborado en PowerPoint
Emoticones de Bitmoji
VenezuelaTierraDePaz
QuédateEnCasa
---
---