[Esp/Eng] Mi primer posteo del año ❣️ first post of the year
Hola hivers feliz año (sí 15 días después) estoy muy feliz de volver, este es mi primer post en esta comunidad aunque la sigo desde hace un gran rato, había tenido dificultad con el internet por eso no tuve la oportunidad de volver a la plataforma y presentarme, pero ya estoy aquí, pueden llamarme Mar si gustan.
Hello hivers, happy new year (yes, 15 days later) I am very happy to be back, this is my first post in this community, although I have been following it for a long time, I had difficulties with the internet, so I did not have the opportunity to return to the platform and introduce myself, but I'm already here, you can call me Mar if you like.
Hoy vengo a compartir algunas fotos que tomé el mes de diciembre, tengo que advertir que no celebramos la navidad y el recibimiento del año como lo soliamos hacer en el pasado, eso de una gran cena y muchos familiares alrededor se tuvo que postergar porque la mayoría de parientes están en un pedacito de tierra alejado de la nuestra, sin embargo lo que sí hubo fue una gran sonrisa por parte de mi sobrina gracias a que juntas le escribimos una carta a Santa días antes para pedir un regalo a Santa y para su sorpresa "Santa trajo un regalo" el 24.
Today I come with some pictures that I took in December, I have to warn you that we don't celebrate Christmas and the new year as we used to do in the past, a big dinner and lots of relatives around had to be postponed because most relatives are in a little piece of land far away from ours, however what there was was a big smile from my niece thanks to the fact together we wrote a letter to Santa days before to ask Santa for a present and to her surprise: "Santa brought a present" on the 24th.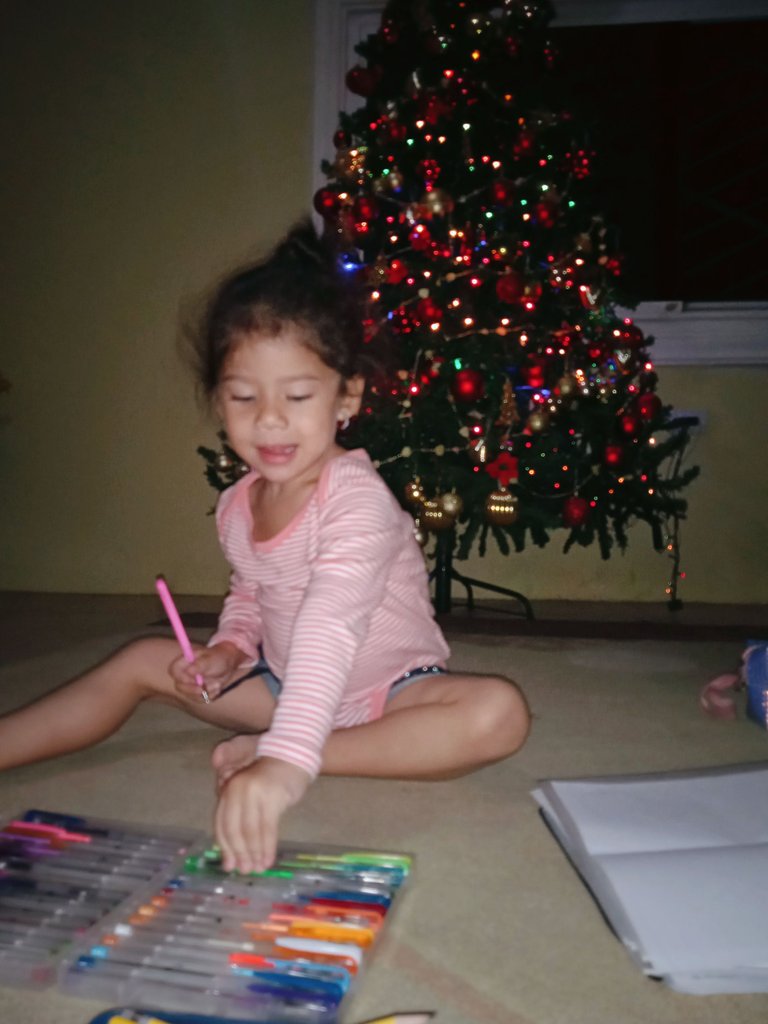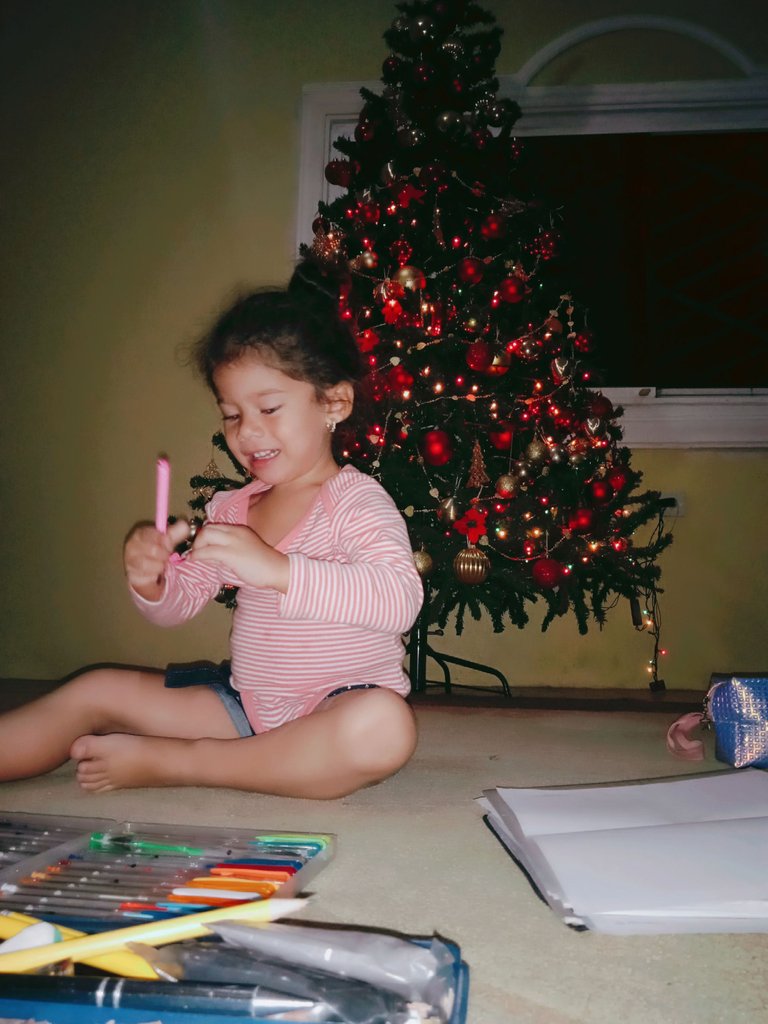 Pueden ver las fotos que tomé con ella "escribiendo" y
Nosotras montando la carta en el árbol.
You can see the pictures that I took with her "writing" and
Us mounting the letter on the tree.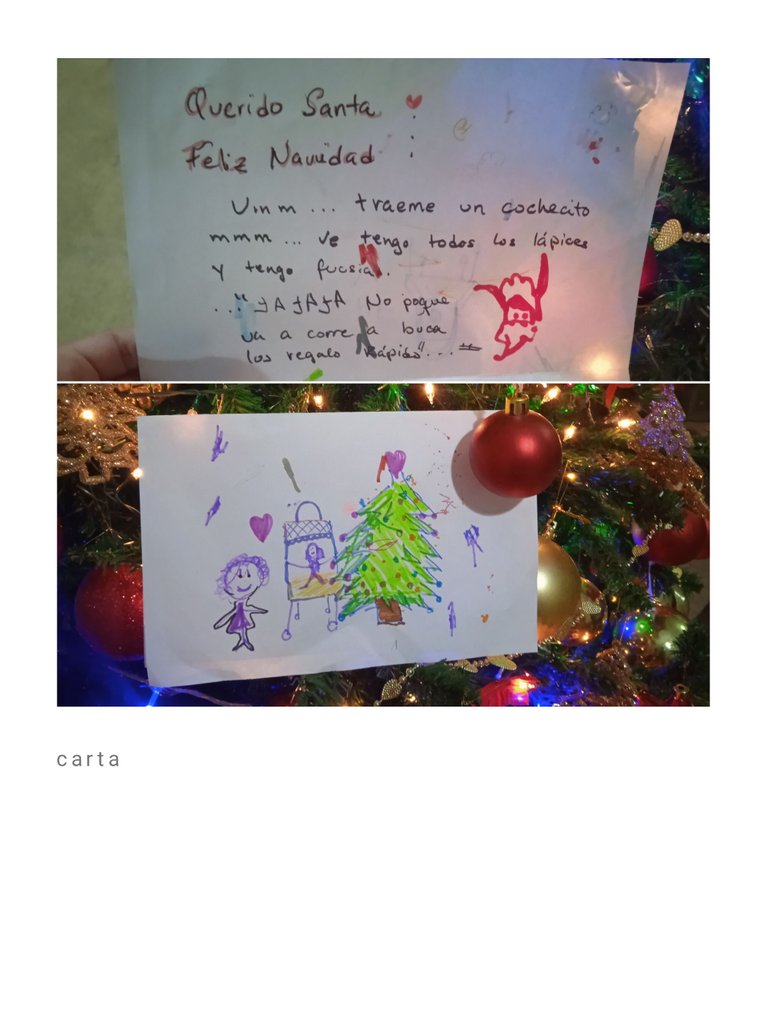 Fue un proceso divertido ella me indicaba que iba a escribir en su lugar e hicimos el dibujo juntas. Ella quería un cochecito con una muñeca por suerte no había cambiado el afán con ese juguete porque fue el regalo que le teníamos guardado desde hace semanas atrás.
It was a fun process, she told me that I was going to write for her and we did the drawing together. She wanted a stroller with a doll, luckily she hadn't changed her mind about that toy because it was the gift we had been saving for her for weeks.
Aquí está ella feliz con su regalo
Ella es un pedacito de cielo la verdad ✨ Esa noche posamos para la cámara así ella tendrá recuerdos de sus navidades en un futuro.
Here she is happy with her gift
She is a little piece of heaven ✨ That night we posed for the camera so she will have memories of her Christmas in the future.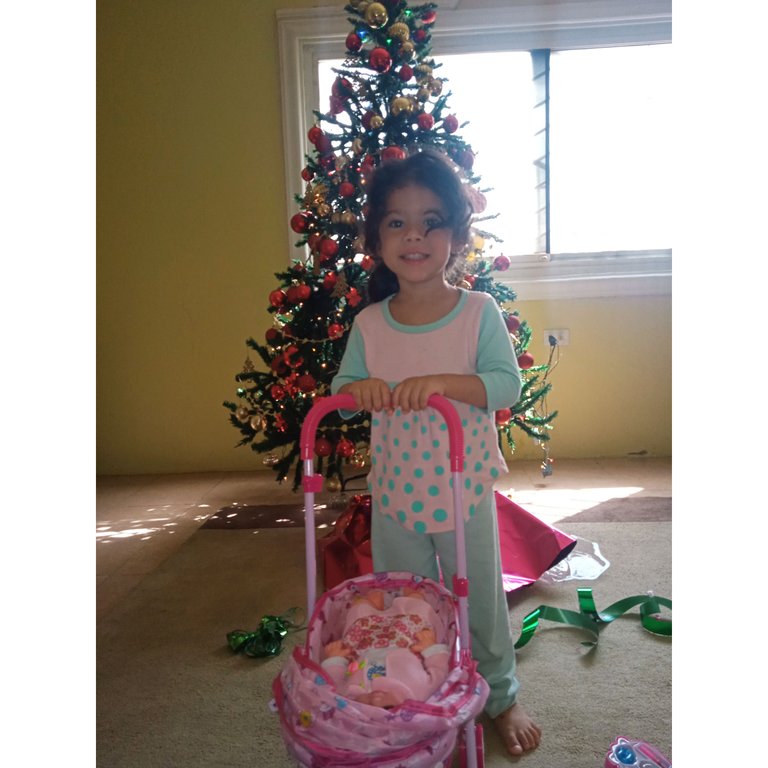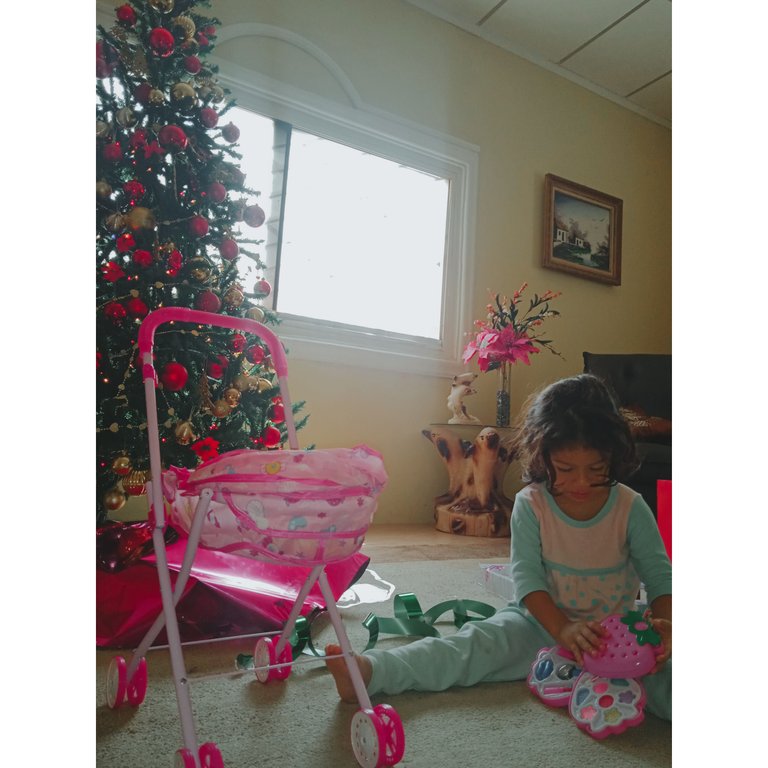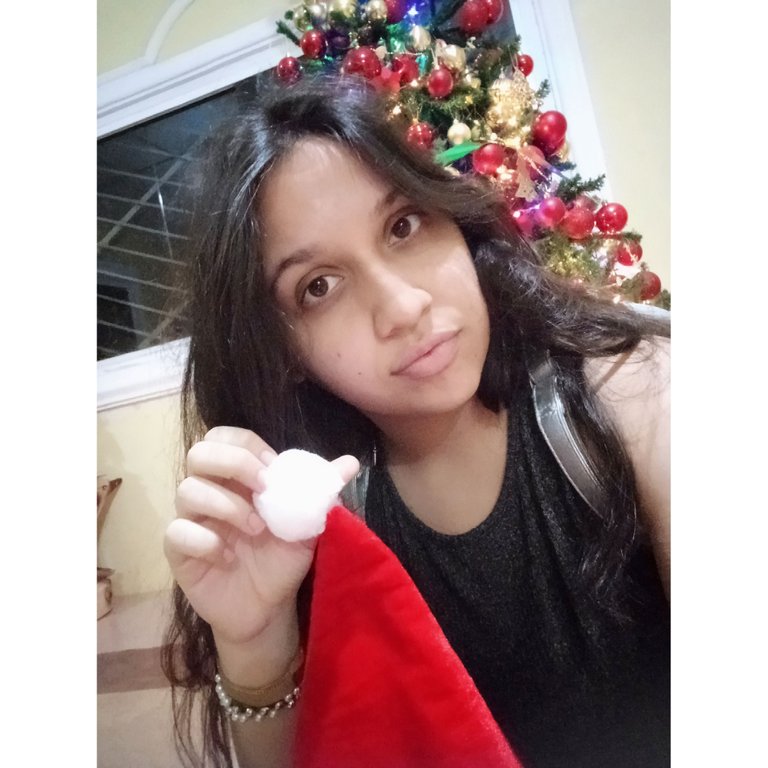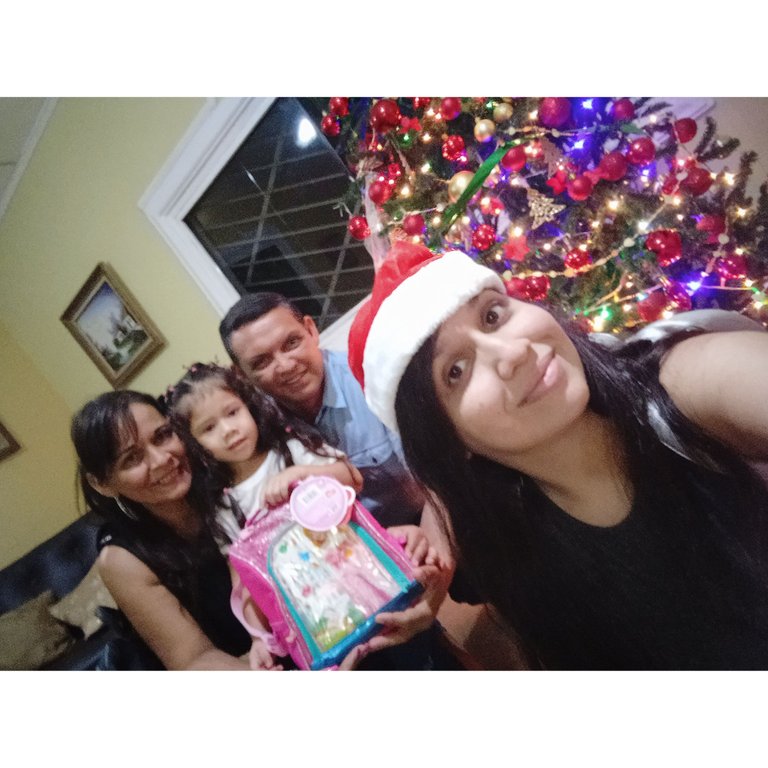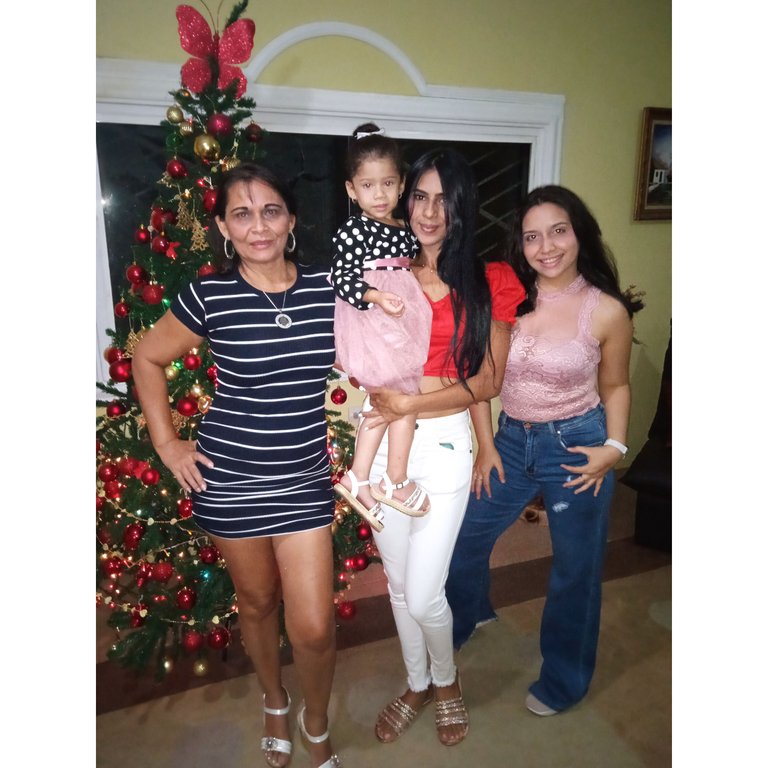 Este fue mi primer posteo del año ✨🔥💛 una foto mientras vestimos de color amarillo asociado a la felicidad
This was my first post of the year ✨🔥💛 a photo while we wear yellow associated with happiness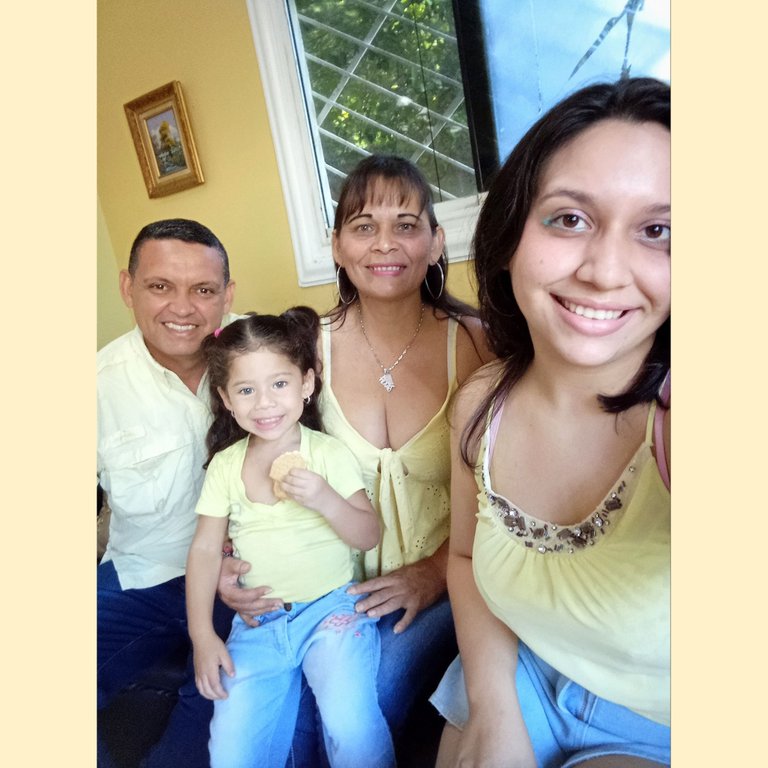 Esto fue todo ✨☺️ seguiré activa en esta plataforma espero que estén pasando bien el primer mes del año ❤️
This was all ✨☺️ I'll continue to be active on this platform hope you are having a good first month of the year ❤️
---
•Las fotografías de mi autoría.
•Traductor: DeepL
•Photographs of my authorship
•Translator: DeepL
---
Touch the flower and follow me
.........✨🌼✨........

---
---