May 1st 2022 - Hive Power Up Day (My 4th HivePUD) 🐝 [ES|EN] // 1 de mayo de 2022 - Hive Power Up Day (Mi 4to HPUD)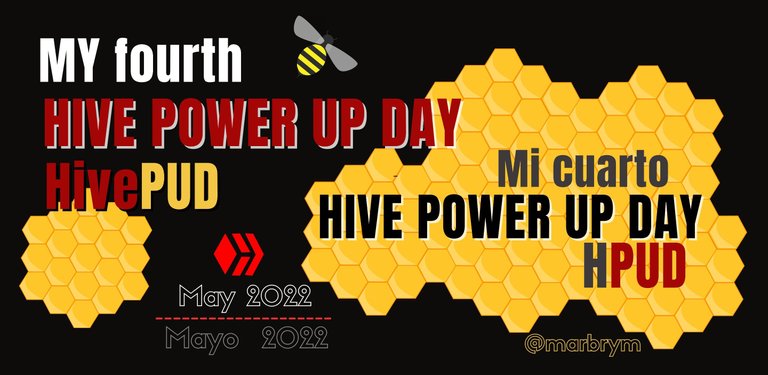 ---
---
Written in Spanish and translated to English with
DeepL Translator (free version)
(Spanish version below)
---

Hello Hive friends. Once again on the first day of a new month, I am submitting my participation post to Hive Power Up Day. This is the fourth month in a row since I started participating. Currently I have been on the platform for more than 8 months.
However 5 months ago I didn't know what Hive Power UP Day was. As always, I try to participate and get involved in the different Hive activities. Today I understand a little more many others that seemed complex or difficult to me. When I heard about this event, the truth is that I didn't understand what it was all about.
I looked for information but I still didn't understand and decided to pass it by until next month to give me a chance to participate. Then came the end of the month and as a good Venezuelan, I left everything for the last day, and I read a lot but my understanding was not better. I looked for help from a friend who posted about her first Power Up Day and didn't know how to explain much and encouraged me to consult with the friends of @theterminal.
They are an amazing community, and through their discord channel they tried to help me in every way they could, they even gave me the Hive I needed to meet the minimum requirement to qualify for prizes. I will always be grateful to them. Así que puedes apoyarte en esta comunidad para aclarar las dudas que pudieras tener. Sin embargo puedes leer ¡HivePUD es bueno para nosotros, bueno para la cadena! de @thekittygirl to have more information about this event and so you can have the exact idea of ​​what it is and how you can participate. I will still give you the first impressions.
What is Hive Power Up Day?

Hive Power Up Day (HPUD) is an event managed by @traciyork in which those who Power Up or convert Hive to HP are encouraged, rewarded and rewarded. This process favors you because increasing your HP increases its power within the hive. So it is a process that happens internally in your wallet and you have nothing to lose.
This Power Up can be done any day of the month for your benefit, however it is on the first of each month that you will be participating in the official event. By performing Power Up on the first day of each month you not only increase your power within the hive, but you are eligible for other benefits if you also meet certain conditions.
For example, if:
🐝 You light at least 10 Hive.
🐝 You have a reputation between 39 and 70 HP.
🐝 your HP before day 1 is higher than 100 and lower than 8000
You publish a post about your participation in the Hive Power Up Day with the tags #HivePUD or #HPUD in the case of Hispanics, the same day 1.
All this information can be read at It's here! Hive Power Up Day for May 1st 2022 from @traciyork.
You will earn a hivebuzz badge with your bee which will be bigger or smaller according to the value of your power-up. But you will also be eligible for different prizes that are awarded on the occasion of this event.
My 4th Hive Power Up Day

Although I had been doing quite a bit better on Hive lately, my last month has been difficult due to personal circumstances. However, despite them, I got as prizes and gifts some Hive cents 😃 What could I do to be able to meet at least the minimum goal?
Well since the first time I participated, I read in some posts that other Hivers were swapping their Tokens Engine for Hive, then turning them on. I tried to do that on two occasions and could not. But two months ago I was able to change some of them to swipe.hive but that's as far as I got. So I left it for a little later.
A few days ago I decided to go back to look for information on that and what I got helped me quickly to change my engine tokens to SWAP.HIVE and then from SWAP.HIVE to Hive in a simple way. I didn't have much, but with that I was able to get 11,813 HIVE.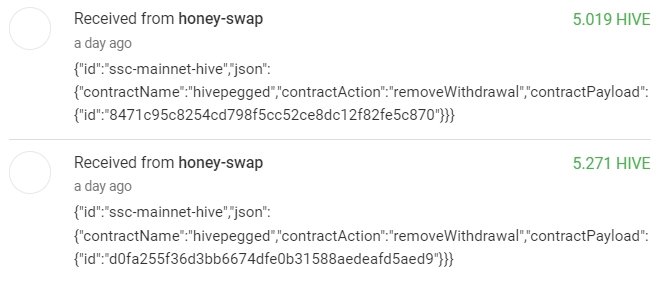 Although I had already reached the minimum amount to qualify for additional prizes, I wanted to light up a little more, so I exchanged 10,231 HBD for 13,000 HIVE.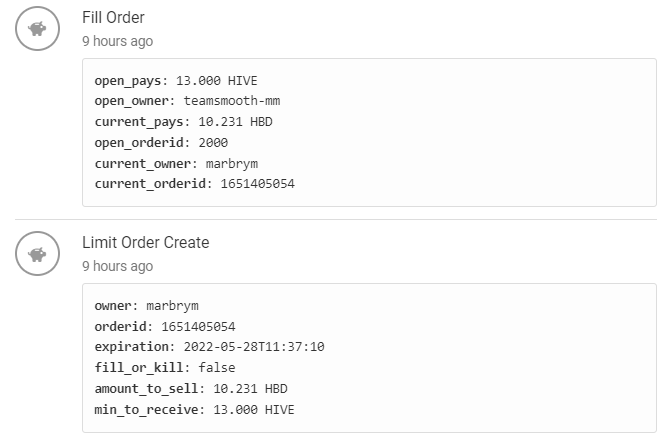 So in total I was able to light 24,815 HIVE.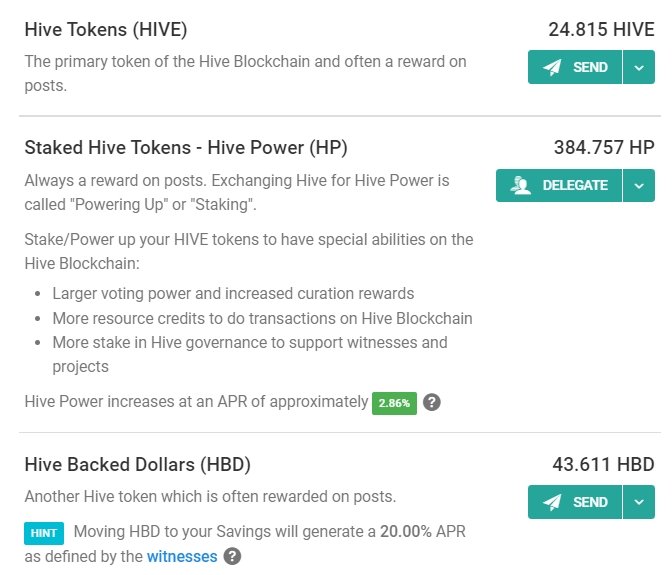 That way I managed to increase my Hp from 384,757 to 410,245 HP.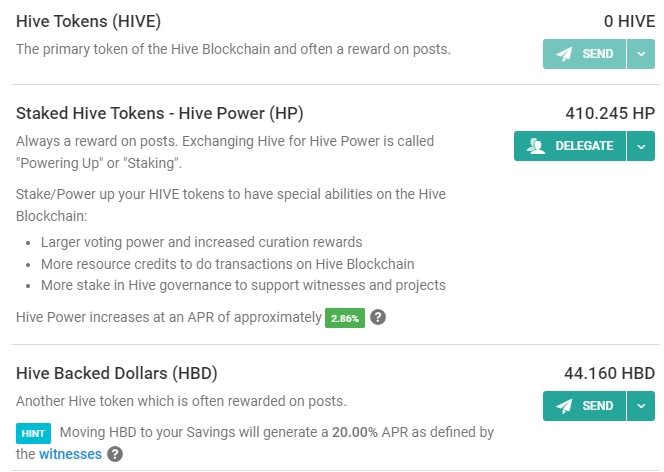 So you have nothing to lose. Make your arrangements and get ready to participate on June 1st.
---
SPANISH VERSION
---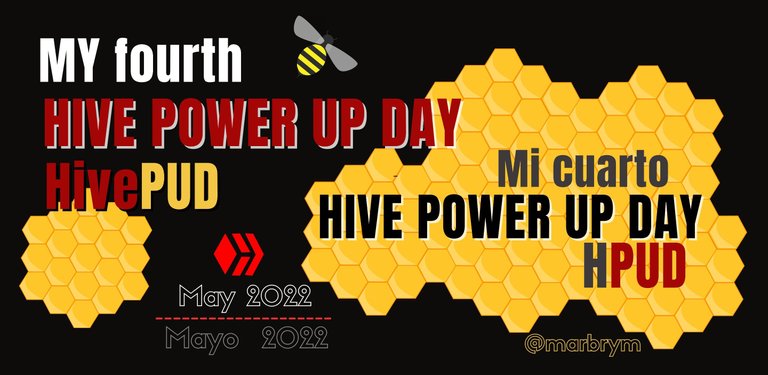 ---

Hola amigos de Hive. Nuevamente el primer día de un nuevo mes, estoy presentando mi post de participación al Hive Power Up Day. Este es el cuarto mes consecutivo desde que comencé a participar. En la actualidad ya tengo más de 8 meses en la plataforma.
Sin embargo hace 5 meses atrás no sabía lo que era el Hive Poder UP Day. Como siempre, trato de participar en involucrarme en las diferentes actividades de Hive. Hoy entiendo un poco más muchas otras que me parecían complejas o difíciles. Cuando me enteré de este evento la verdad es que no entendía para nada a qué se refería.
Busqué información pero aún no logré entender y decidí pasarlo por alto hasta el próximo mes para que me diera chance de participar. Entonces llegó el final de mes y como buena venezolana, dejé todo para el último día, y leí mucho pero mi entendimiento no fue mayor. Busqué ayuda en un amiga que publicó sobre su primer Power Up Day y no me supo explicar mucho y me animó a consultar con los amigos de @theterminal.
Es una comunidad increíble, y a través de su canal de discord trataron de ayudarme en todo lo que podían, incluso me regalaron los Hive que necesitaba para poder cumplir con el requisito mínimo para optar a premios. Siempre estaré agradecida a ellos. Así que puedes apoyarte en esta comunidad para aclarar las dudas que pudieras tener. Sin embargo puedes leer ¡HivePUD es bueno para nosotros, bueno para la cadena! de @thekittygirl para tener más información sobre este evento y así puedas tener la idea exacta de lo que es y de cómo puedes participar. Igual yo te daré las primeras impresiones.
¿Que es Hive Power Up Day?

El Hive Power Up Day (HPUD) es un evento administrado por @traciyork en el que se anima, premia y recompensa a quienes enciendan (Power Up) o conviertan Hive en HP. Este proceso te favorece porque al aumentar tu HP aumenta su poder dentro de la colmena. Así que es un proceso que ocurre internamente en tu billetera y no tienes nada que perder.
Este encendido o Power Up, puedes hacerlo cualquier día del mes para tu beneficio, sin embargo es el primero de cada mes que estarás participando en el evento oficial. Al realizar Power Up el primer día de cada mes no solo aumentas tu poder dentro de la colmena, sino que optas a otros beneficios si cumples, además, con ciertas condiciones.
Por ejemplo, si:
🐝 Enciendes al menos 10 Hive.
🐝 Tienes una reputación entre 39 y 70 HP
🐝 tu HP antes del día 1 es mayor a 100 y pero menor a 8000
🐝 Publicas un post sobre tu participación en el Hive Power Up Day con las etiquetas #HivePUD o #HPUD en el caso de los Hispanos, el mismo día 1.
Tod esta información la puedes eller en It's here! Hive Power Up Day for May 1st 2022 de @traciyork.
Te ganarás una insignia de hivebuzz con tu abejita la cual será más grande o más pequeña de acuerdo al valor de tu encendido. Pero también optaras por diferentes premios que se otorgan con motivo de este evento.
Mi 4to Hive Power Up Day

Aunque últimamente me había ido bastante mejor en Hive, mi último mes ha sido difícil por circunstancias personales. Sin embargo, a pesar de ellas, obtuve como premios y regalos unos céntimos de Hive 😃. ¿Qué podía hacer para poder cumplir al menos con la meta mínima?
Bueno desde la primera vez que participé, leí en algunos post que otros Hivers cambiaban sus Tokens Engine por Hive, para después encenderlos. Yo traté de hacer eso en dos ocasiones y no pude. Pero hace dos meses pude cambiar algunos hasta swipe.hive pero hasta allí quedé. Así que lo dejé para un poco después.
Pocos días atrás me decidí a volver a buscar información sobre eso y lo que conseguí me ayudó rápidamente a cambiar mis tokens engine por SWAP.HIVE y luego de SWAP.HIVE a Hive de forma sencilla. No tenía mucho, pero con eso pude obtener 11.813 HIVE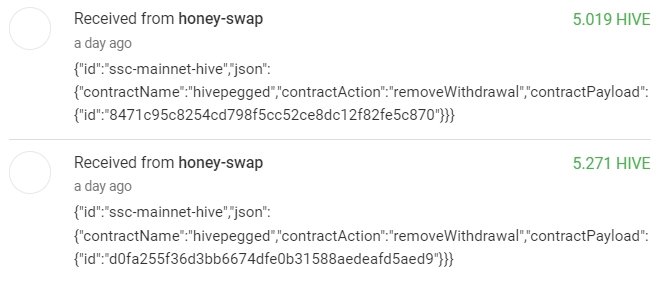 Aunque ya había llegado al monto mínimo para optar a premios adicionales, quise encender un poco más, así que cambié 10.231 HBD por 13.000 HIVE.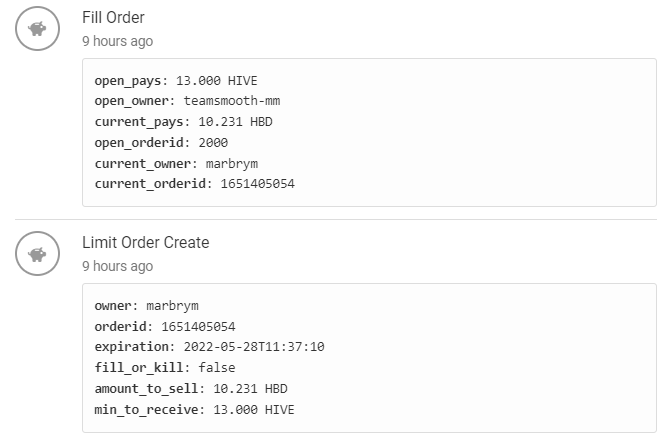 Así que en total pude encender 24.815 HIVE.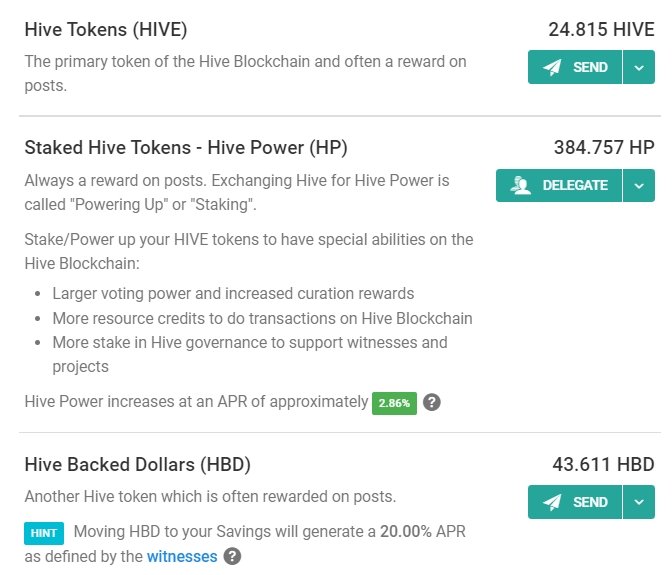 De esa manera logré aumentar mis Hp de 384.757 a 410.245 HP.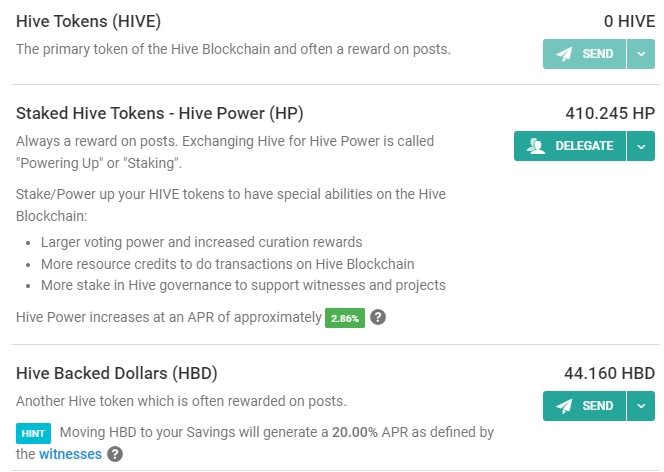 Así que no tienes nada que perder. Haz tus arreglos y anímate a participar en el próximo 1 de Junio.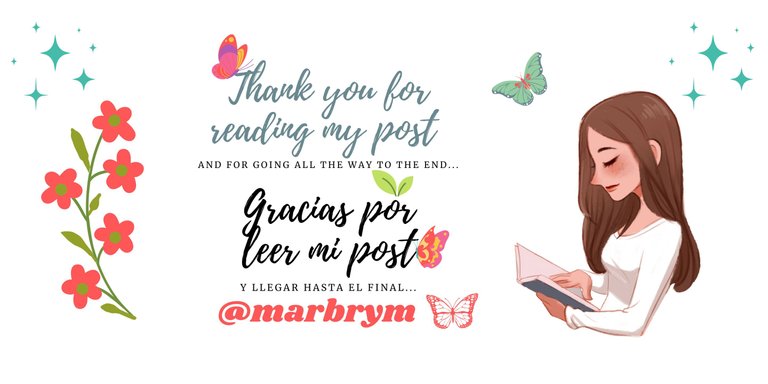 ---
CREDITS | CREDITOS
---
Imágenes | Picture: Screenshot de mi billetera // Captura de pantalla de mi billetera..
Nombre y Banner | Name and Banner: Diseñados por mí en Canva.com | Designed by me in Canva.com.
Separadores | Separators: Courtesy of @Yaziris from The Terminal Discord channel | Cortesía de @Yaziris desde el canal de Discord de The Terminal
---
---