Nuestro pequeño jardín🌵🌺😍//Our small garden🌵🌺😍 [Esp-Eng]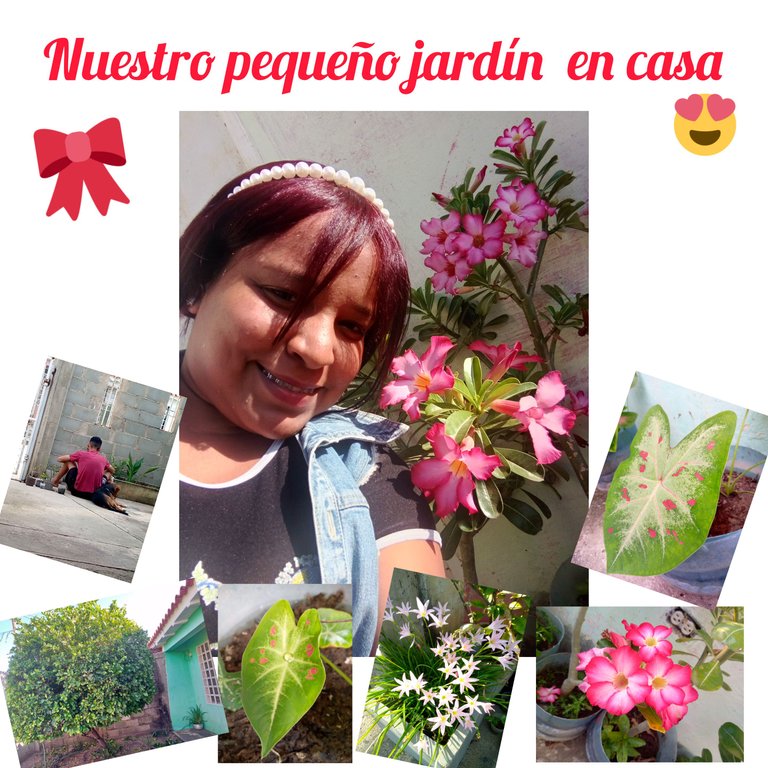 Hola amigos espero y se encuentren muy bien. Hoy les cuento que he tenido una mañana muy bonita y fresca, y mi esposo y yo decidimos darle un poco de amor a nuestras plantas.
Empezamos a cortarles los ramitos más secos, barrerle la basurita de los lados y echarle un poquito de abono para que se pongan más fuertes.😍
---
Hello friends, I hope you are doing well. Today I had a very nice and cool morning, and my husband and I decided to give a little love to our plants.
We started to cut the driest branches, sweep the garbage from the sides and put a little bit of compost on them to make them stronger.😍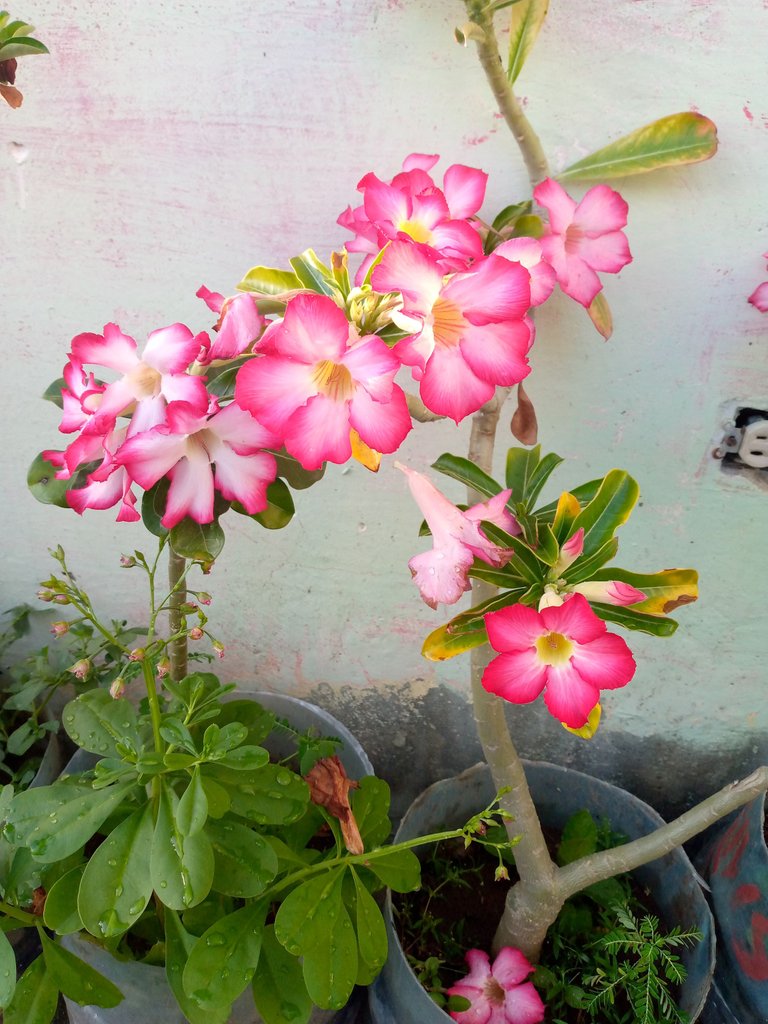 Mi esposo le hecha su agüita y hasta les habla con mucho amor, en compañía de nuestro lindo perrito boleta José, él siempre a un lado de mi esposo. No lo deja solo ni un momento.😂😂
---
My husband gives him his water and even talks to them with lots of love, in the company of our cute little dog José, he is always by my husband's side. He doesn't leave him alone for a moment 😂😂😂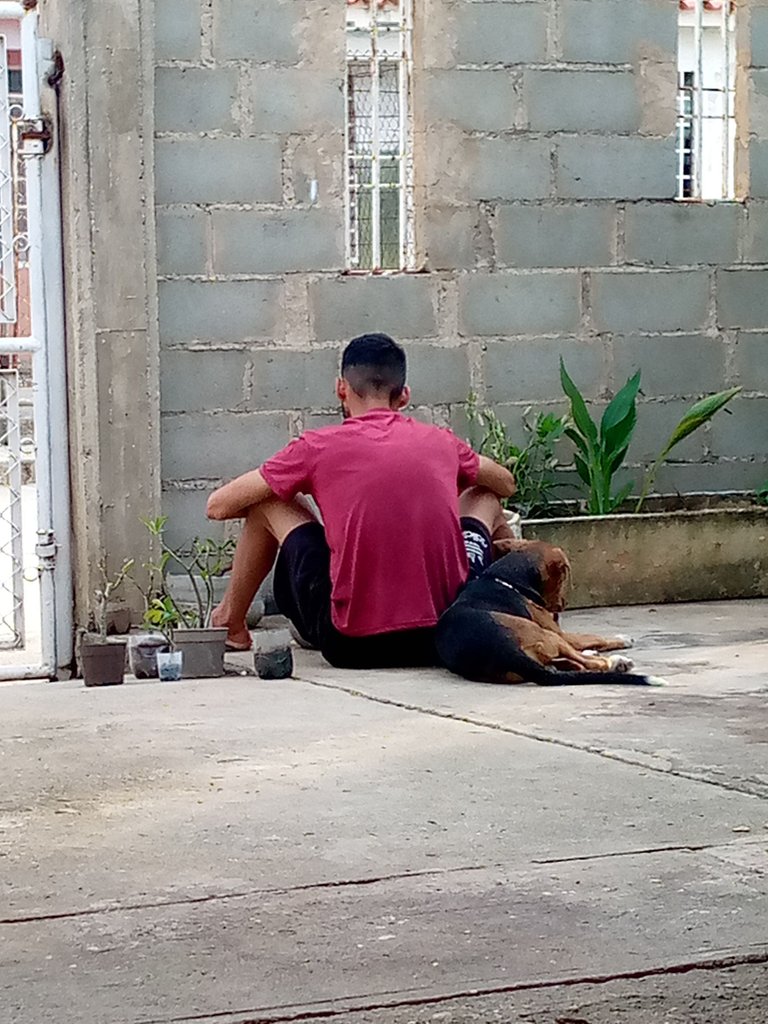 Estás plantas son muy bonitas. La que se encuentra del lado izquierdo le llaman flor del desierto, apenas está creciendo todavía no sabemos cuál va hacer el color de las flores. Estamos ansiosos de que crezcan rápido.😍 Y del lado derecho tenemos un cactus bebé, quiero que se quede así siempre 😂. Son muy llamativas y muy buscadas por muchas personas por lo hermosas que son.
---
These plants are very beautiful. The one on the left side is called desert flower, it is just growing, we don't know yet what the color of the flowers will be. We are anxious for them to grow fast 😍 And on the right side we have a baby cactus, I want it to stay like this forever 😂. They are very eye catching and very sought after by many people because of how beautiful they are.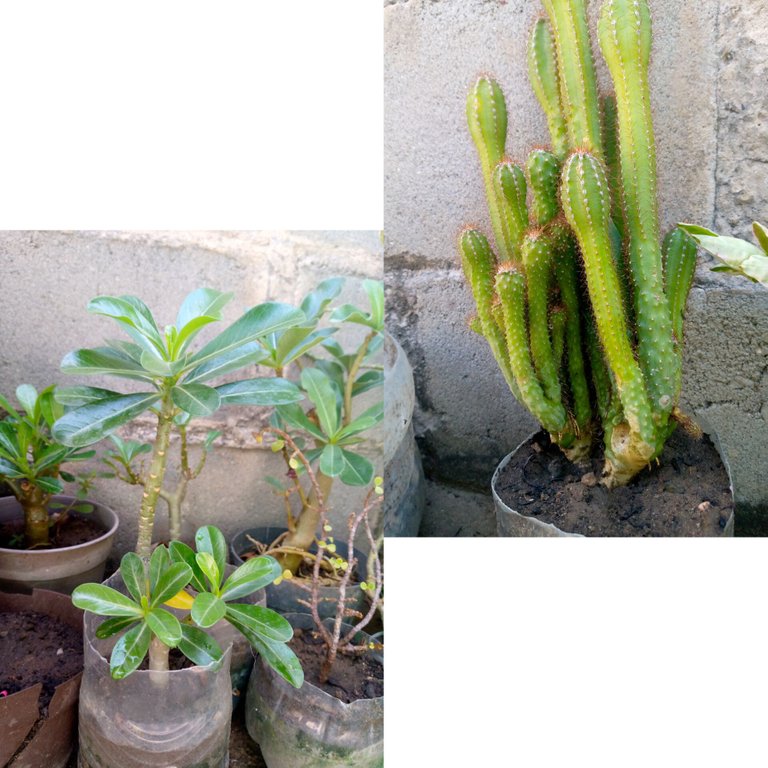 Miren que flores tan bonitas. La color rosa son de la flor del desierto, pero ya está un poco más grande 😍 se ven tan delicadas e intocables.🌺😍 Las otras flores que se encuentra en la parte de arriba son igual de preciosas, antes era un pequeño ramito y miren como va.😍
---
Look what beautiful flowers. The pink one are from the desert flower, but it's a little bigger now 😍 they look so delicate and untouchable.🌺😍 The other flowers at the top are just as beautiful, it used to be a little sprig and look how it's going.😍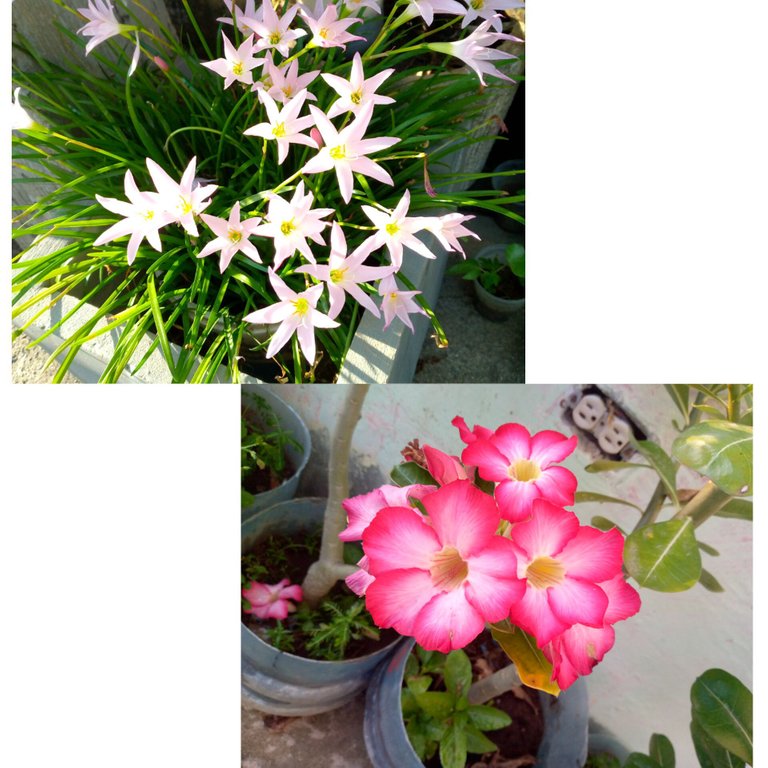 Está planta chiquita que ven aquí la llamamos hojas de corazón, estoy encantada con tanta belleza.😍
---
This little plant that you see here we call heart leaves, I am delighted with such beauty 😍.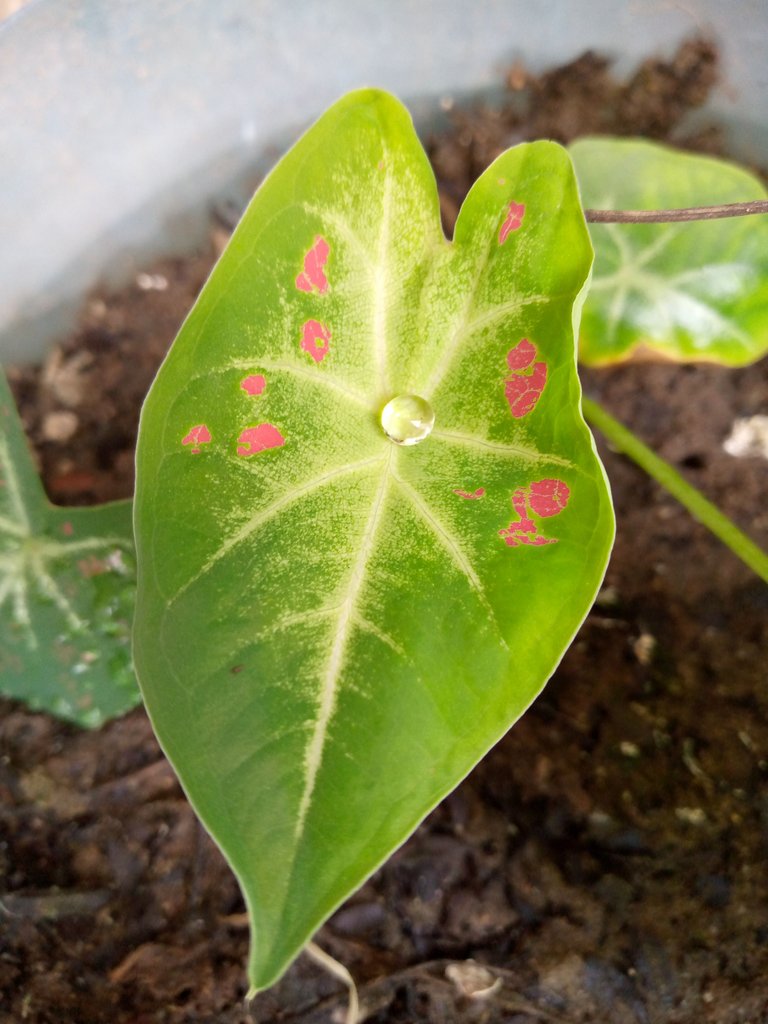 También tenemos un árbol de limón muy fructuoso, está vez mi esposo le cortó los ramos más grandes y le dió un poco más de forma, la regamos con mucha agua para que se ponga hermosa. Les cuento que los limones de nuestro árbol nos han servido para muchas cosas, ya que contiene muchos beneficios. Es nuestro remedio principal para el malestar de la gripe y otras cosas. Mis vecinos siempre me piden limones para hacer jugos calientes. Estoy muy orgullosa de contar con un árbol tan bueno en casa.
---
We also have a very fruitful lemon tree, this time my husband cut the branches bigger and gave it a little more shape, we water it with lots of water to make it beautiful. I tell you that the lemons from our tree have served us for many things, since it contains many benefits. It is our main remedy for flu discomfort and other things. My neighbors always ask me for lemons to make hot juices. I am very proud to have such a good tree at home.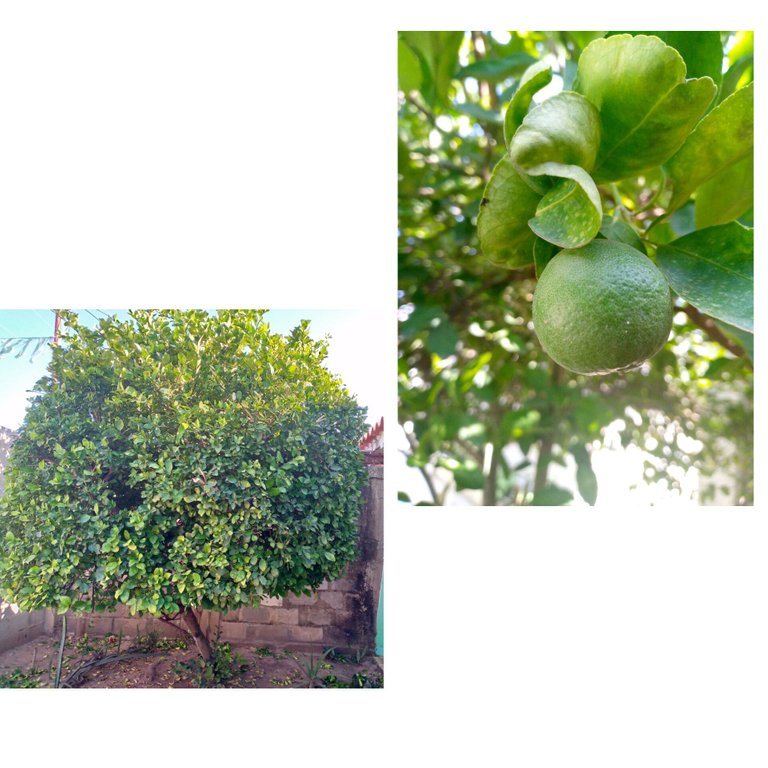 Estamos encantados con nuestro pequeño jardín, es una maravilla despertar y ver tan agradable hermosura, llegan muchos pajaritos en las mañanas y le dan esa melodía perfectas a nuestras plantas y árbol.
Mi esposo está muy enamorado de nuestro pequeño espacio de puras bellezas, y cada día trae una planta nueva a casa y le entrega toda la paciencia posible hasta verla radiante.
Es bueno tener un jardín en casa porque todas las mañana sientes una hermosa conexión con la naturaleza.😍
Gracias por llegar asta aquí espero y les guste.✨😍
Dios los bendiga ❤️✨
---
We are delighted with our little garden, it is wonderful to wake up and see such a nice beauty, many birds come in the morning and give that perfect melody to our plants and tree.
My husband is very much in love with our little space of pure beauty, and every day he brings a new plant home and gives it all the patience he can until it looks radiant.
It's good to have a garden at home because every morning you feel a beautiful connection with nature 😍.
Thank you for coming this far I hope you like it ✨😍.
God Bless ❤️✨
---
---