Hive Price Analysis 18/11/2021
Earlier this week the HIVE Price was bullish and was able to touch the $1.31 price area then had some retracement then went back up a bit again..
Currently the hive market price is at $0.92 area , on the twelve hours chart and the daily chart , it shows that the market have reached an overbought zone , when the HIVE reaches the overbought zone shown on the Bollinger bands below , the price often tend to go on a form of retracement which will go below the upper bollinger band , then the price will try to come towards the middle band, if the price closes below the middle band then it means the market will continue its bearish move....but if the price is unable to close below the middle band then it is a confirmation that the current bearish move is just a retracement and the bullish trend on the HIVE market...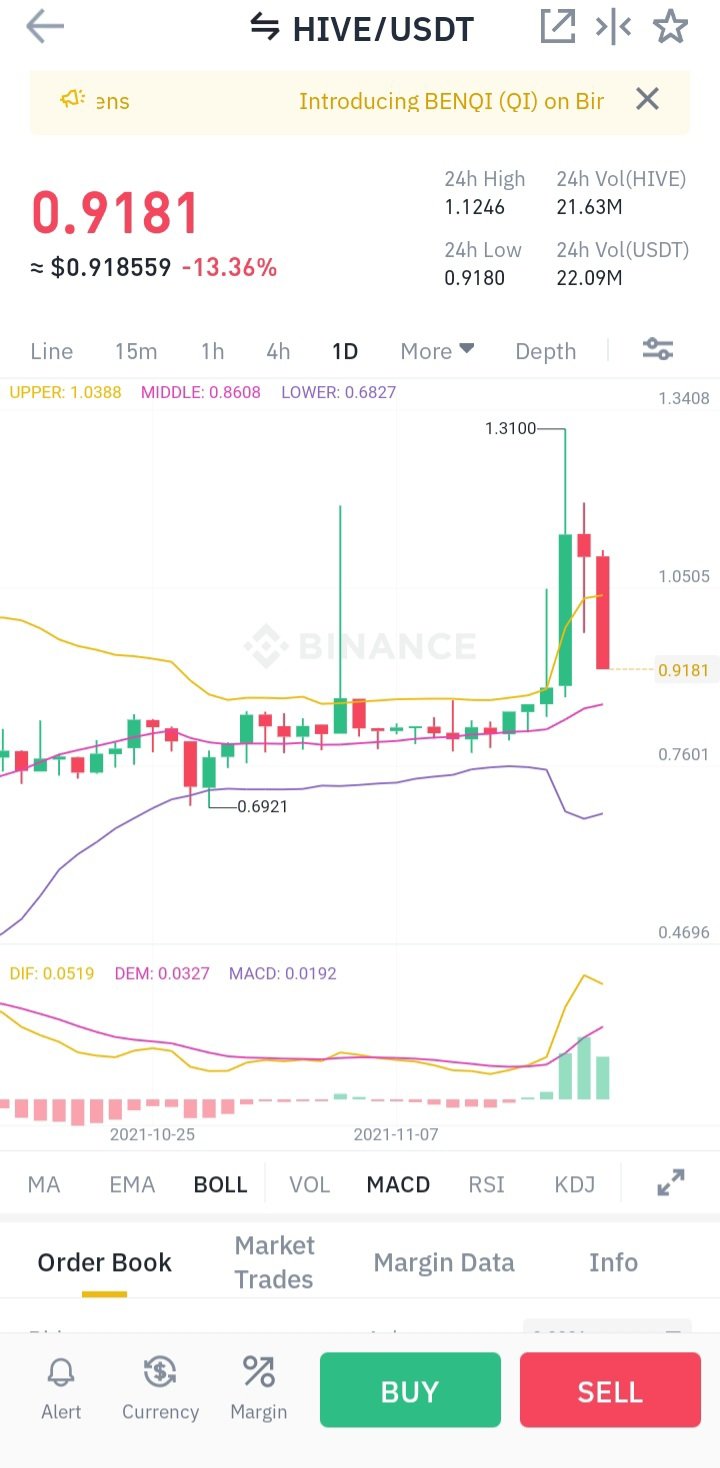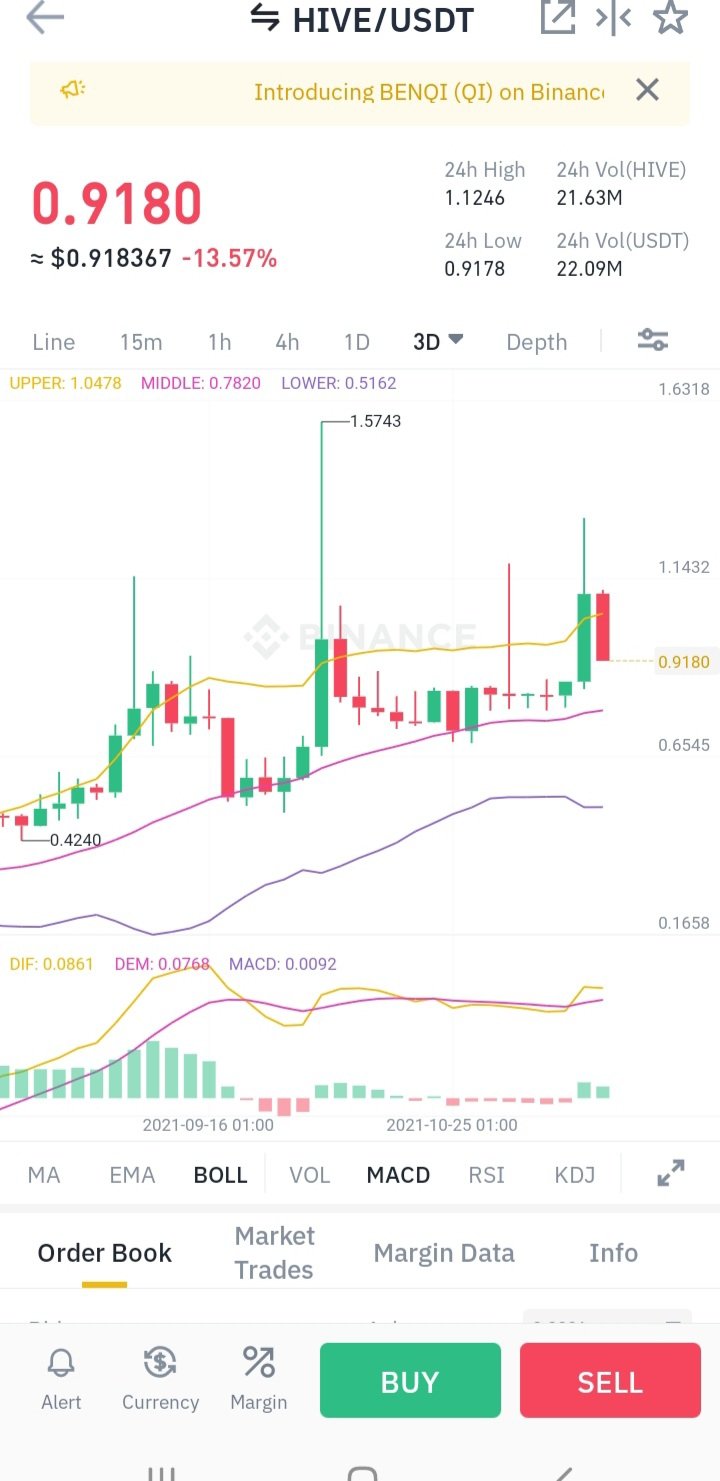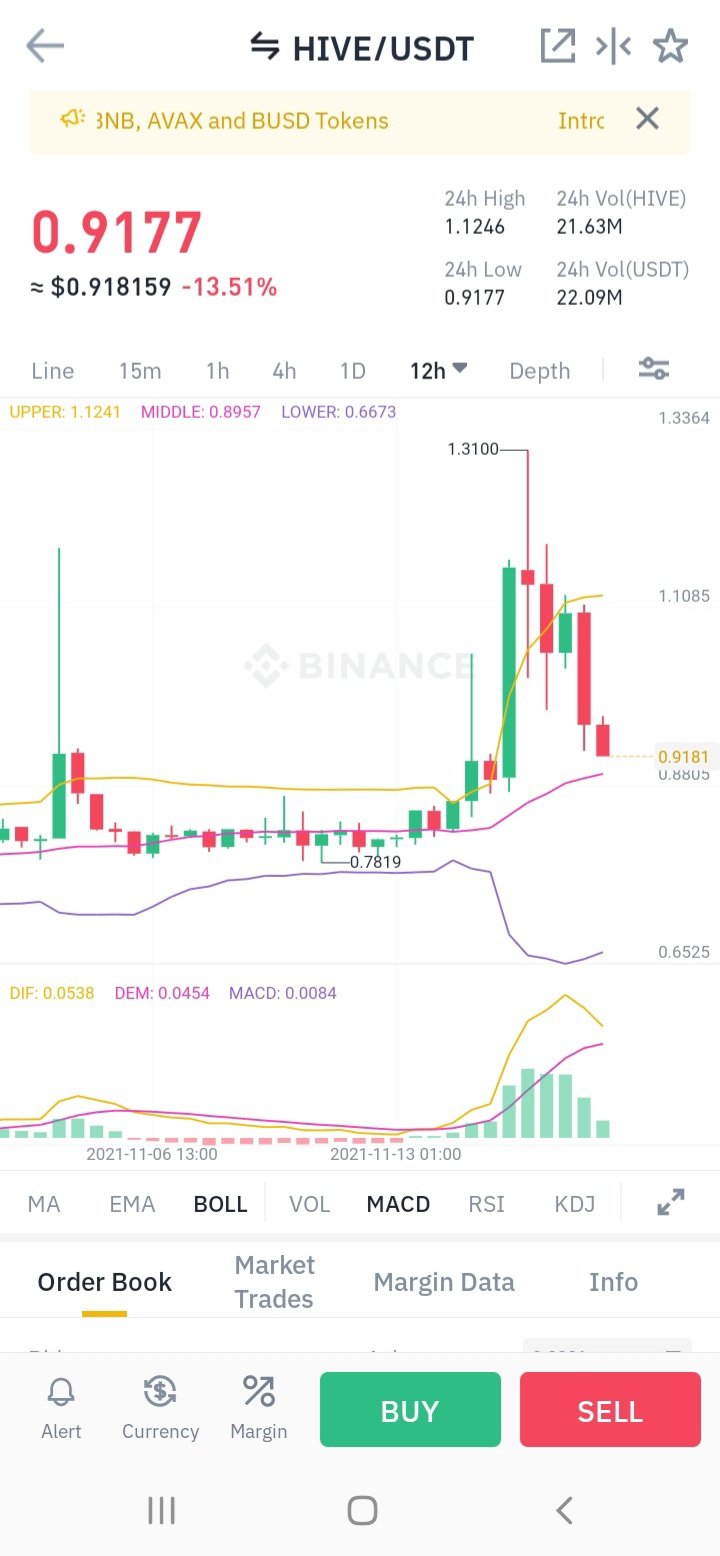 This is not a financial advice, just an analysis of the market and what might occur on the market....
Posted using LeoFinance Mobile
---
---