Night Run
I just finished a 6.195km running that lasted about 0hh:27mm:20ss !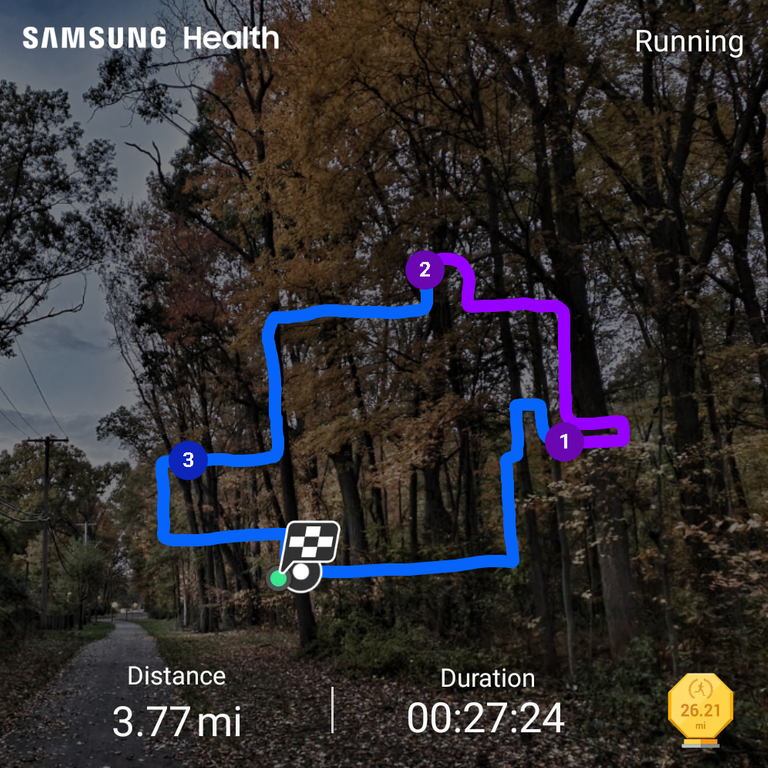 Today was another day where it was very difficult to get the motivation for a run. It was already late, and I wasted some time going back and forth between "okay, I'm going for a run" and "maybe I can run tomorrow"... I finally convinced myself by opting for a short 5k run. In the end, I ended up running a little bit more, because as usual the most difficult part was to get out the door. The pace at 7:06 min/mile was also not too bad. I'd really like to get under 7 min/mile for an entire 10k, but it's much better than last run, so it's progress. My stomach was still hurting though, not as bad as Monday luckily. I have to check on that, if that keeps happening, there might be something else going on, not just a chips and salsa prerun issue (no I didn't make that mistake again today)...
The temperature dropped a few degrees again. At 34F, or 1 degree Celsius, I like it! It usually doesn't take me more than a couple of minutes to warm up and I even finish with a good sweat. Still plenty of deer looking for food in the front yards, and watching me pass by them. Other than that, nothing really out of the ordinary with that run.
This week is supposed to stay dry, except for a few snowflake overnight, so I hope I can rack up a few miles.
Till then, keep Exhausting!
Check out some detailed info at my EXHAUST page
Join me in testing out EXHAUST!
---
---