Easy Night Run before the race
I just finished a 5.599km running that lasted about 0hh:28mm:37ss !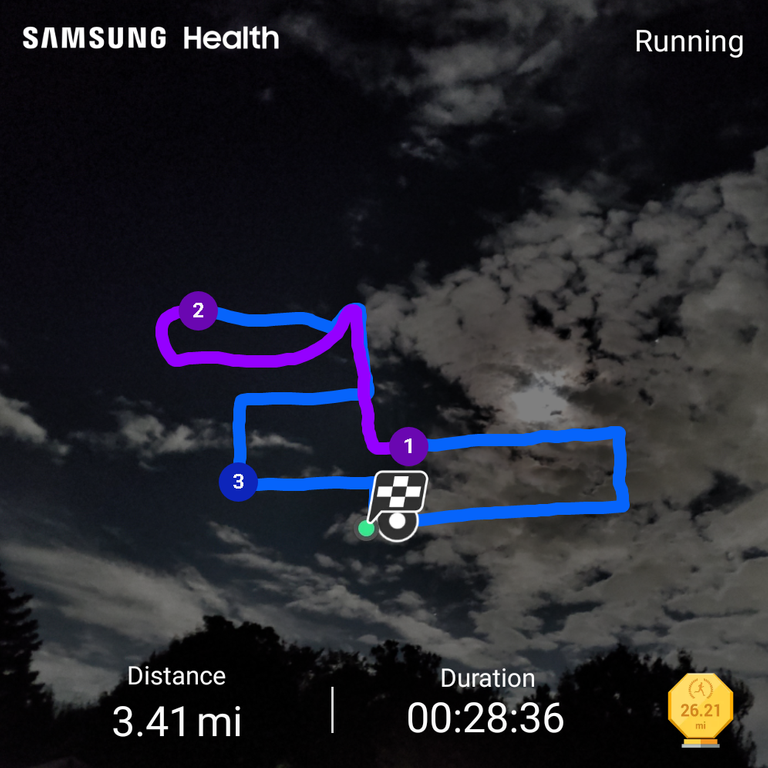 Of course, my great plan to run mid-week to prepare for the half-marathon this Sunday completely failed. So even if it was late, just 2 days before the race, I thought I would go for a short run today, at a slower pace than usual, just to get my legs moving since I didn't run since Monday. So, a little bit over 5.5 km at 8:13 min/mile. Short distance, not super slow but significantly slower than usual. That was the idea. Since I was running slower, I also tried to really focus on a shorter stride, to increase my cadence. And for once, it worked! As you can see below, a good portion of the run was in the target range, that never happens, I am consistently 0% in range. Not really sure if that helped though, my heart rate was still around 160bpm average, even though the run felt obviously much easier than any recent runs.
We're still a few days from the full Moon, but it was already bright in the sky. With my visibility vest and headlamp, that was more than enough to see where I was going. And also to see numerous eyes of various animals, deer, cats, raccoons... It's always strange to see their two glowing eyes only in the distance.
For sure, Saturday is a rest day, and Sunday morning is the Detroit half marathon. For now, the weather forecast is still pretty good, with plenty of sun. But with a start at 7:30am, it will be chilly, around 8 degrees Celsius, especially before sunrise. That's the kind of temperatures I like, but I am not used to it this year yet, as October was unusually warm so far. Like I said, my only hope for the race is to stay under 8 min/mile, I am still confident this can be done.
Till then, keep Exhausting!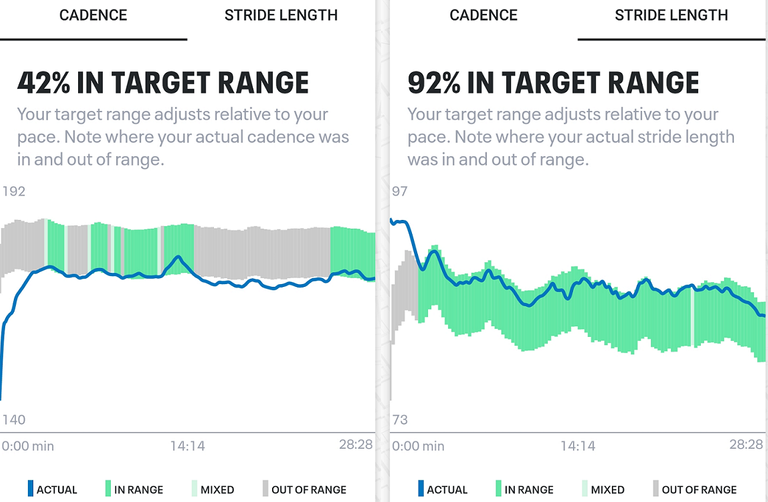 Check out some detailed info at my EXHAUST page
Join me in testing out EXHAUST!
---
---