Hive and Hive Engine Power Up Day - October 2021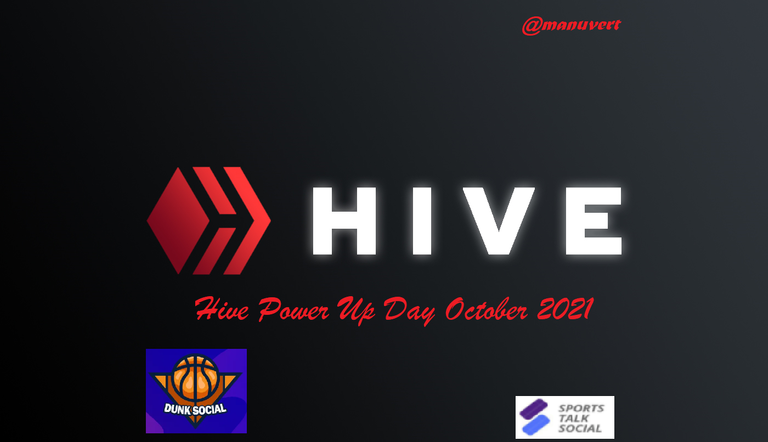 Hey Hivers,
As fall season is slowly starting here, this is time for yet another Power Up Day! After travelling last month, I was mostly back in the routine at home this September.
HIVE
As usual, let's start with Hive. My Power Up today was only 50HP. This is the lowest of the past few months, but with the Hive price increase, I'm not too worried about it. And this is once again a level 2 badge from @hivebuzz, so it's all good! That is now 11 participations in a row, just one more for the full year, yay!!

Just like last month, I also pushed 5HBD into my savings. That's not much of course, but with time and the 10% APR, I'm hoping to reach a reasonable amount.

In addition, the account growth was almost identical compared to last month, going from 1657HP to 1722HP. Like I keep saying, very steady!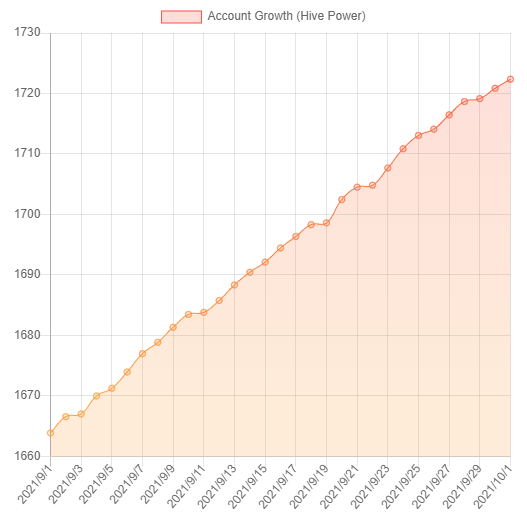 So in the end, with today's Power Up, that is a total of 1772HP. Although it slowed down slightly, the growth is still going...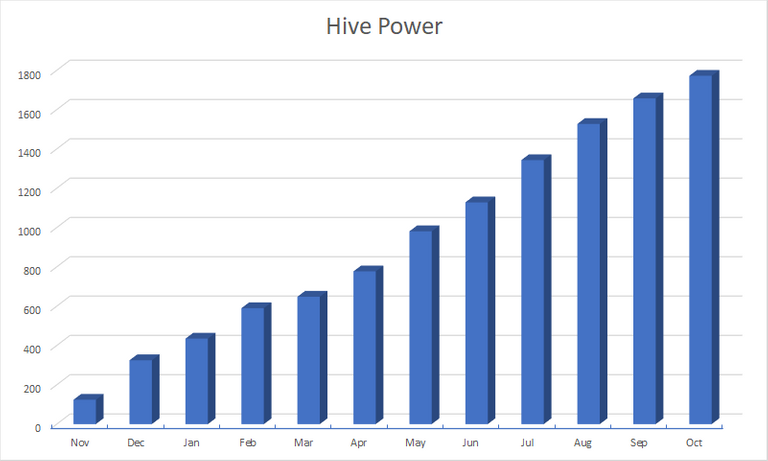 SPORTS
When @amr008 announced the end of its Engagement Project a couple of weeks ago or so, I thought it would really affect my SPORTS account growth, and I would finish the month very far from the 5M tokens aggressive target I set for myself last month. Well it did, but I was still able to reach 4.9M and I'm quite satisfied with it.

The 34% APR curation I was able to get this month definitely helped. Even if I am still trying to tweak it, I believe I found the right Vote weight multiplier on Leodex. I could never get anywhere close to this kind of return with Hive curation.
Here's the growth, showing the acceleration started a few months ago did not slow down too much.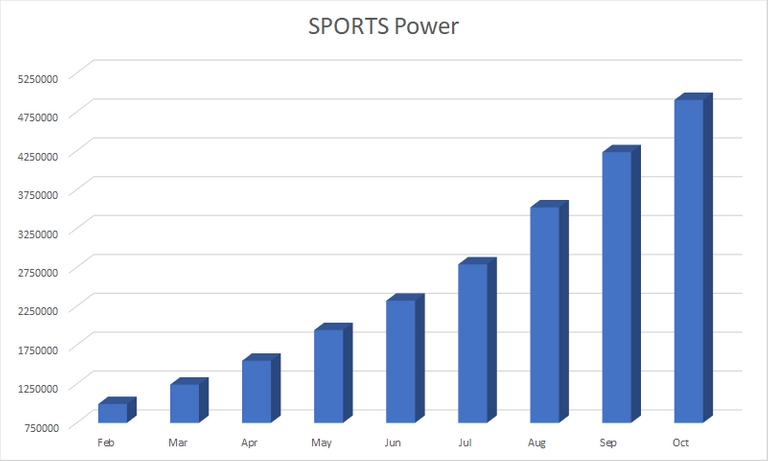 DUNK
This is a new one in my Power Up Day post, but dunksocial is a fairly new community that I like. I always liked basketball, even before I arrived in the US, so it was natural for me to join this community. After the initial airdrop, I started accumulating DUNK tokens. I benefited from the Engagement Project here as well, and now from the @dunkcurator daily dividends. I now reached over 8500 tokens staked (including some delegated) and I am planning to continue staking them. With the NBA season around the corner, and apparently plenty of ideas around the community, the activity should pick up again.

Targets
No change for Hive, just a steady growth. That means somewhere around 130HP every month. Like I said last month, after a few months, I will see if I can reevaluate.
For SPORTS, it will be difficult to keep the growth I had the past few months. Like mentioned above, although September was still a good month, the end of the Engagement Project will reduce my usual SPORTS rewards. But I believe I can still reach 6M tokens before the end of the year. That's a little bit over 350k a month on average. At the end of October, I will see if that still looks doable.
For DUNK, the first milestone is 10k of course. I really hope this can be done before the next Power Up Day in November. After that, we will see what targets to set.
Well, that is all for today, good luck y'all and onto October!
Posted Using LeoFinance Beta
---
---