Hive and Hive Engine Power Up Day November 2021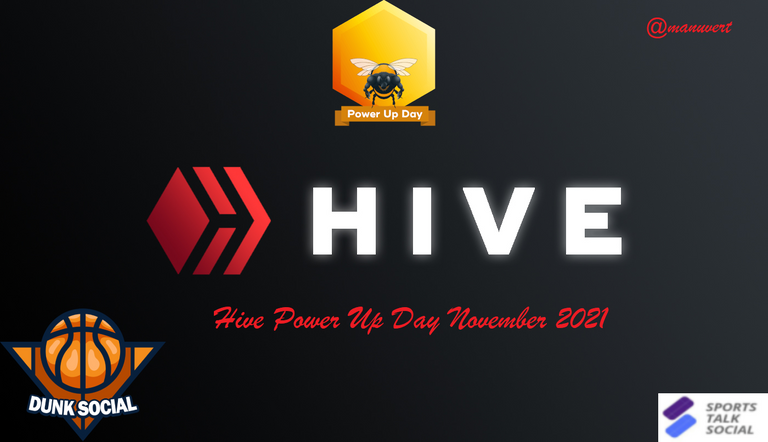 Hey Hivers,
Well it's that time again, Power Up Day! It's my twelfth in a row, one full year! As usual, I will use the opportunity to update on my accounts and targets.
HIVE
Let's start of course with Hive. My power Up this month wasn't too great, only half-evil: 33.333HP. That's only a level 1 badge from @hivebuzz, and that's two small month in a row (although last month was still a level 2 badge). Of course, the somewhat steady higher Hive price explains partly this slow down.

Another reason is that I doubled the amount of HBD I pushed to savings. Still only 10HBD, but again with time and the great 10% APR, this is good and safe investment.

But one more reason explains the smaller amount: I want to try and participate in the Hive Power Up Month from of course @hivebuzz again. Like I said many times, I'm a sucker for new badges! So, I kept a few Hive that I can progressively power up every day as the month goes by. I just hope that in case I manage to travel a bit, I will have a decent internet connection, just enough to perform the power up.
If the power up was smaller, the account growth stayed very steady, which is good. Starting at 1772HP, I finished the month at 1834HP. A growth around 60HP has been the norm the past couple of months.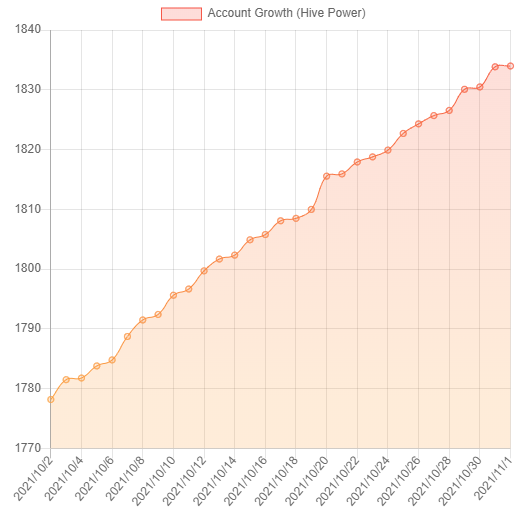 So finally, including today's Power Up, that is 1867HP! Like I mentioned, that is again a slow down, but still surely going up. Now that I reached a full year of Power Ups, I will have to start including only the last 12 months in my plots.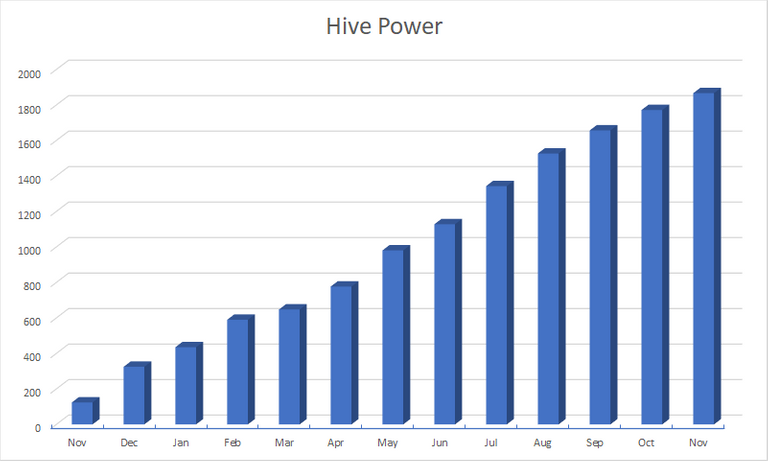 SPORTS
If the Engagement Project ending didn't affect my SPORTS account growth too badly last month, it wasn't the same this one, with a significant slow down. As I posted a couple weeks ago, I was able to get past 5M tokens, but I didn't reach my monthly target.

My total at 5.24M tokens staked is still quite good, but that is only about 340k tokens added this month. That is my lowest in the past 6 months. I believe there were also some problems with the new sportsocial front end, and that also reduced my author and curation rewards for a few days. Hopefully, I can do better next month.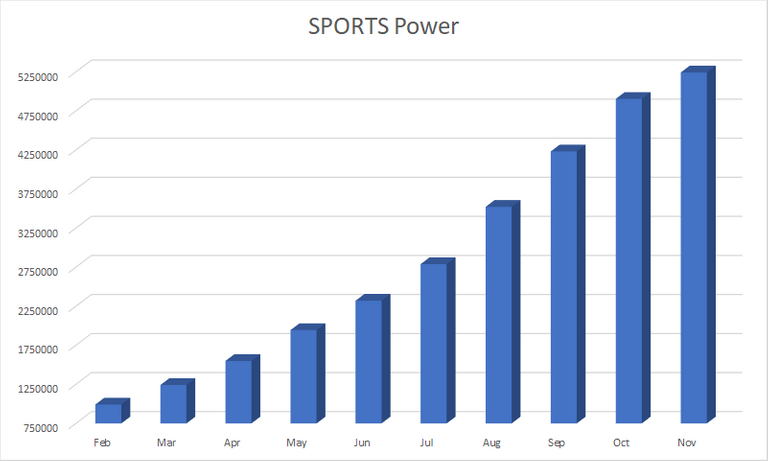 DUNK
I added this token for the first time in last month Power Up update. Like I mentioned several times, dunksocial is still a new community centered around basketball, one of the sports I enjoy watching, and used to play a lot. Through engagement, contests and dividends from @dunkcurator, I was able to stake almost 8k tokens this month. That brings my total over 16k. I didn't really set any target before, but I'm very satisfied with this amount.

If you like basketball, you should definitely join this tribe. @dunksocial and @rob23 often offers contest to win DUNK tokens for predictions on the featured games. Even if you're like me, terrible at prediction, you can still win something 😉. And of course, you can comment on the games.
Targets
Once again, same objective for Hive: steady growth. In spite of the slight slow down this month, I am confident I can keep the growth going as it has the past few months.
Last month, I set a 6M SPORTS Power target for the end of the year. This slower month makes it a little bit more difficult, but it may still be doable. That means I need about 380k tokens per month. This month was 340k, that is not so out there, just 40k more the next couple of months.
For DUNK, I am still not really sure what kind of growth I can expect. I was surprised to reach this level so quickly, and I need a few months to establish a baseline, so I can then set better targets.
And that is all for this month, good luck y'all and onto November!
Posted Using LeoFinance Beta
---
---