Appreciate the HIVE Wisdom, an Inji.com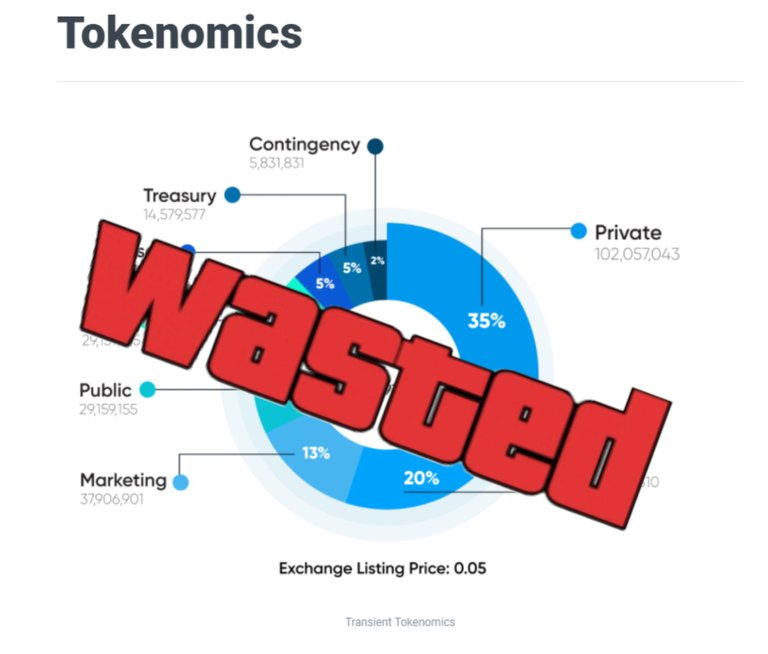 ---
I stumbled over this article today and it caught my curiosity.
https://cryptobriefing.com/transient-raises-1-2-million-in-ido-public-sale-to-build-the-amazon-of-smart-contracts
"The Amazon of Smart Contracts" Transient. Ok, I'm a bit hooked, now let me see what's this and what are they trying to achieve?
They raised a good load of money already via Token sales on DEXs, and normally one would have a hard time ranting about this project. But of course, after years on the HIVE, I can see RED FLAGS everywhere!
So let the rant begin:
The Litepaper is really very light, reminds me of the posts we used to have on STEEM as Delegation inquiries towards the STEEMIT.
The Roadmap looks insane to me. Just words on a picture where everything productive is dropped into the Backlog.
Some VC is part of the Project
...and most importantly, the Token Distribution is a NO-GO, 90% are distributed centralized,50% Team/Private/Advisor
100% wasted project, or am I wrong?
---
---