Be a Peacemaker

The cheat code in cooling the tension and aroma of conflict is travelling back to the scriptures that said be at peace with all men. In fact Peacemakers are always blessed.
That you are a child of God does it mean Devil will not table reason for you to be in conflict but remembering what Romans 12 vs 17 and applying it to the strong temptation will help you overcome the urge.
Conflicts Management Strategies
In as much as there are lots of reasons men will want to offer to us to get into conflicts, so there are strategies by God to help us deal with those conflicts when the come
(1) Discerning this is Conflict
One of the utmost strategie in managing conflict is first of all Discerning what is actually on ground is conflict. There is no need of faking it. There is no need pretending, you have been offered by the devices of the devil to go contrary against the will of God and so what is actually on ground now is conflict and nothing else
(2) Remembering what God says about Conflict
Knowing fully well this is conflict on ground, the next strategy is remembering what God really says in His word about conflict which will take us back to our scriptural reference Romans 12 vs 17-21.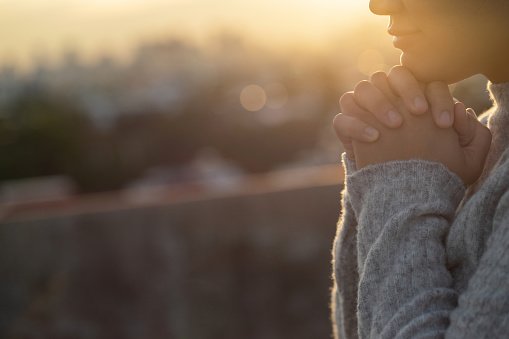 Never pay back evil for evil to anyone. Respect what is right in the sight of all men. If possible, so far as it depends on you, be at peace with all men. Never take your own revenge, beloved, but leave room for the wrath of God, for it is written, "Vengeance is Mine, I will repay," says the Lord.
"But if your enemy is hungry, feed him, and if he is thirsty, give him a drink; for in so doing you will heap burning coals on his head." Do not be overcome by evil, but overcome evil with good.
The first rule God says in His world is never pay back evil for evil. In another world means never fulfil the desire of the Conflict spirit. Immediately you should make the determination and says to yourself
"I am not going to respond to the desire of this conflict spirit, I am not going to respond to the devices of the devil, I choos to be a peacemaker, I choose not to repay evil with evil, For vengeance is Gods own"
When you are beginning to utter those words, you are preparing your heart towards rejecting the device of the devil which is conflict and then calling on God to deal with it.
(3) Choose to be the Peacemaker
One of the problem I have notice in conflict scenario is that nobody is always ready to offer himself to be the peacemaker between the parties. Matthew 5:9 Blessed are the peacemakers, for they will be called children of God. Choose to be the peacemaker is one of the strategy in managing conflicts.
Peacemaker want peace and will not want to pay evil with evil because they know that will not bring peace. If walking away will make you to be a peacemaker, do so. If been silent despite others calling you fool or coward will mak you to be a peacemaker in that scenario of conflicts, do so. If been the first to say I AM SORRY, BEEN THE FIRST TO APOLOGISE, do so. In whatever way that will make you a peacemaker , choose to. And always remember what the bible says about Peacemakers always in Matthew 5 vs 9
(4) Pray To God for Help to overcome the conflict
In as much as we think we are strong in ourseleves, we should always be mindful that we are nothing without God helping us and that comes in play also when managing Conflicts. You don't expect to settle conflicts based on your normal senses or ways without God helping you to do so. And that's when praying to God and crying out for His help to do so. Talk to Him just as a child will talk to a Father when hthe child is helpless and do not know what to do again. Cry to Him with all sincerity and humbleness.
"Lord help me to overcome this Conflicts, Lord help me to be a peacemaker and help me not to bow to this devices of the device"
CONCLUSION
We must always come to the resalisation that the desire of God for us is that we should not dwell in conflicts or been an instrument Devil always used to cause conflicts. we should see ourselves as conflict solvers and not conflict makers. We should fulfil the desire of the father which he want us to be Peacemaker
If you want to get valuable upvotes on your post @bdcommunity is a place to visit. @zaku and our own brother @reazuliqbal has been the backbone behind the BDVoter project and they work both day and night to bring out the best for the community.
Thank you for stopping by to read my article.
If you actually like what you see😃😄😉,watch📷📺📸 and read📖📋 I would equally be grateful for an upvote♥️⚡ a very cool comment under my comment box or a reblog 🌀😏 for everyone to see ... and perhaps maybe you would like to follow me for more of my Post to show on your own feeds. Don't miss any of my Post.🔝. Special thanks to all who put big smiles on my face with Auto Upvote for always being supportive to me 💞💯.
---
---