CONSEQUENCES OF TRADING WITH EMOTIONS IN CRYPTO WORLD
There is a saying that it is good to follow ones heart, but is it so in the world of Cryptocurrency? This work will reveal more on this. Firstly, let us get to know what emotions entails.
Emotion is a feeling. This feeling referred to can be anger, hatred,happiness, fear and love of a state of affair. The emotion which we are in tells us how we will relate with people i.e our perception, the choice we make or our decisions also actions taken are all influenced by our emotions.
Emotions has six major types and how they affect behaviors in haman;
Combine Emotions:- just as various colors can be put together to form another color, the same way emotions can be put together to give different feelings i.e the combination of trust and joy can give the feeling of love.
Happiness :- amongst all the emotions, happiness is the one majority of people want to have because it is a state of well being and joy. Happiness can be expressed through facial look such as smile, body language and tone of voice.
Sadness :- quietness, withdrawal from the public, crying and related ones are all expression of sadness. Sadness is an emotional feeling of disappointment, grief and disinterest.
Fear:- this is the emotion you feel when in danger. Fear can be expressed through facial expression, body language and also rapid breathing.
Disgust:- feeling of irritation.
Anger;- this is characterized by frustration, agitation and hostility to people. This is normally displayed through frowShame.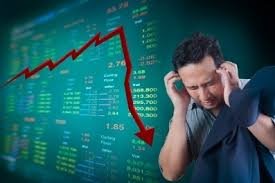 However, there are other forms of emotion like amusement, surprise, Contentment, Embarrassment, Excitement, Guilt, Pride in achievement, Relief, Satisfaction and Shame, affection and longing.
Now, as we know that Cryptocurrency trading enables people to invest or trade on one or two asset in order to maximize profit. However, emotions has been seen to an extent as a factor that affect traders of Cryptocurrency in which might make them loss or make a gain in some situation. Nevertheless, being emotional while trading can't be classified as a bad nor a good habit, hence, it depends solely on how we use such emotion.
Learning how to control ones emotion while trading Cryptocurrency is very important because it determines what you will have or get at the end of the trade.
It is very much important to control emotions while trading Cryptocurrency because it enables you to be careful and watch in every step taken while trading i.e controlling ones emotions help to forecast correctly most times.
If you want to get valuable upvotes on your post @bdcommunity is a place to visit. @zaku and our own brother @reazuliqbal has been the backbone behind the BDVoter project and they work both day and night to bring out the best for the community.
Thank you for stopping by to read my article.
If you actually like what you see😃😄😉,watch📷📺📸 and read📖📋 I would equally be grateful for an upvote♥️⚡ a very cool comment under my comment box or a reblog 🌀😏 for everyone to see ... and perhaps maybe you would like to follow me for more of my Post to show on your own feeds. Don't miss any of my Post.🔝. Special thanks to all who put big smiles on my face with Auto Upvote for always being supportive to me 💞💯.
---
---