Walking and Picking Mushrooms in the Forest

I escaped Stockholm last Thursday and am currently once again spending some time at my mom's. I can't stand to be in my flat at the moment. The construction is killing me with all the noise. But my mom is also turning 70 today and I'm actually off on a day trip with her (I hope to post about that later). And next weekend my brother who lives in Stockholm as well will come and we will celebrate. I feel slightly optimistic that our relationship can improve (it has been nonexistent for many years).
But before all this, I want to post about a walk in the forest from 2 days ago. We went to our own forest, it's always a nice feeling (my mom owns some forest land).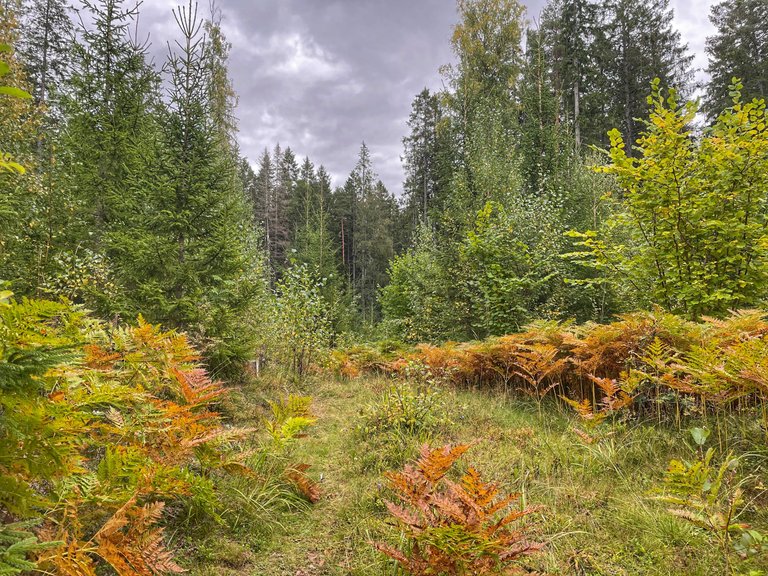 Autumn is upon us. The colors have started to shift. But it's not only due to the changing of the seasons, it's also very dry outside.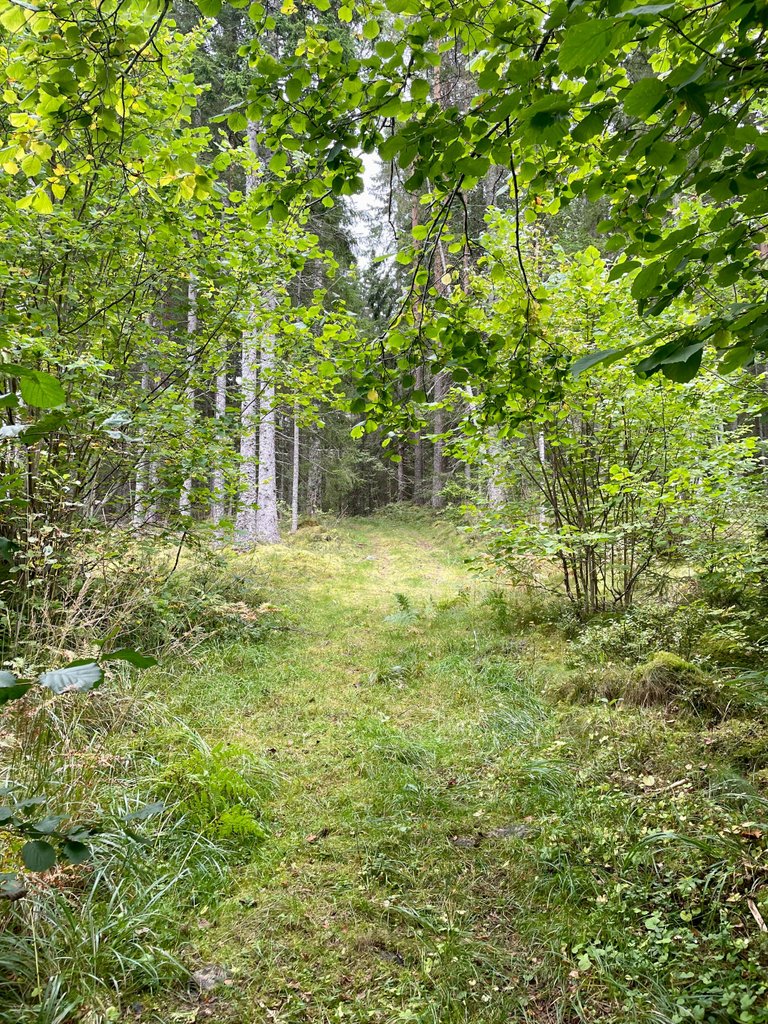 Dry but also green.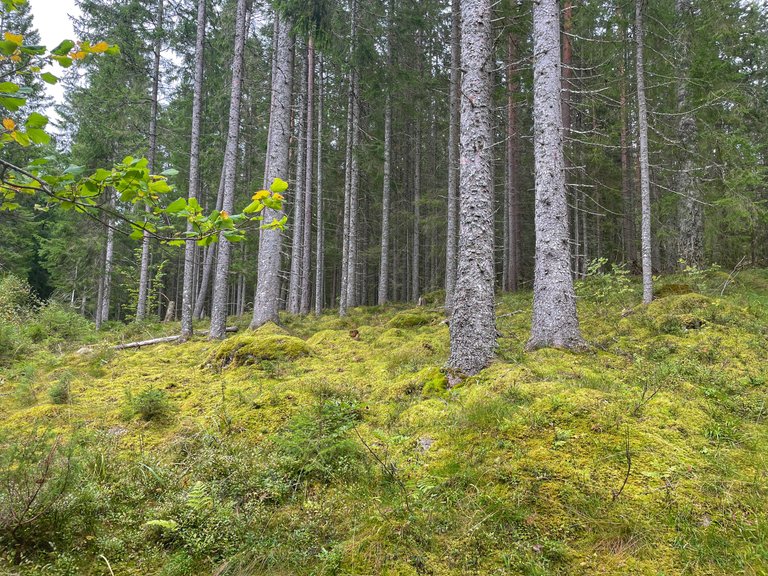 This is a good spot to find funnel chanterelles (also known as yellowfoot) but it's still a bit early in the season.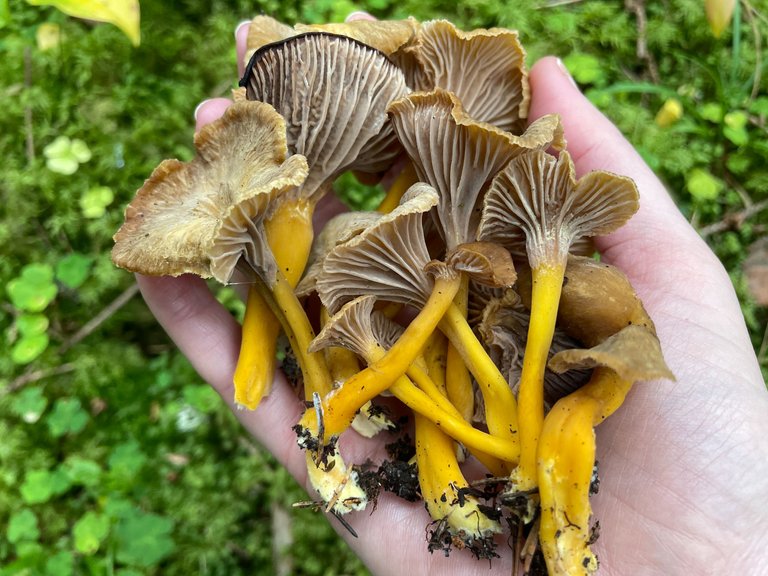 We managed to find some though 🙂 These are great to use dried, give so much taste.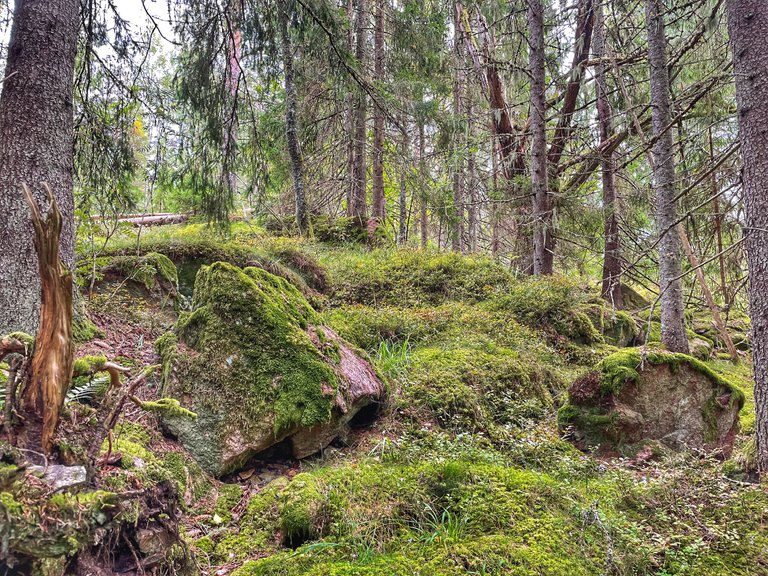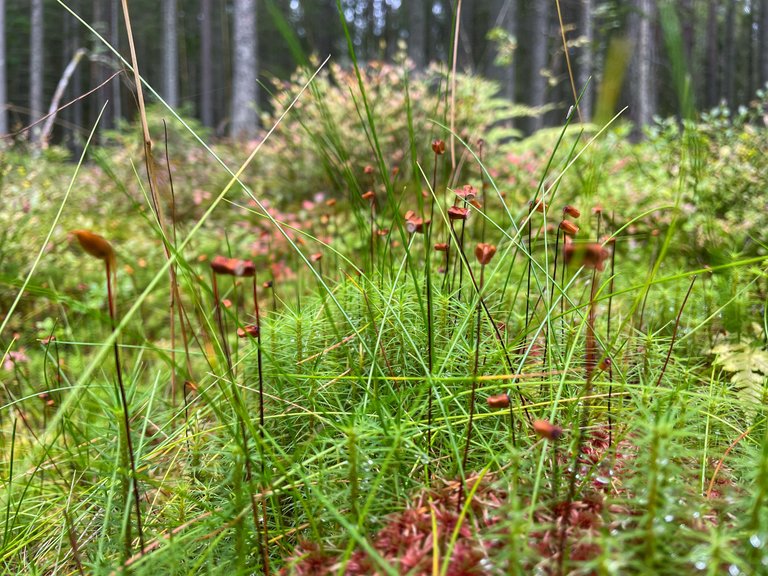 It felt so good to connect with nature.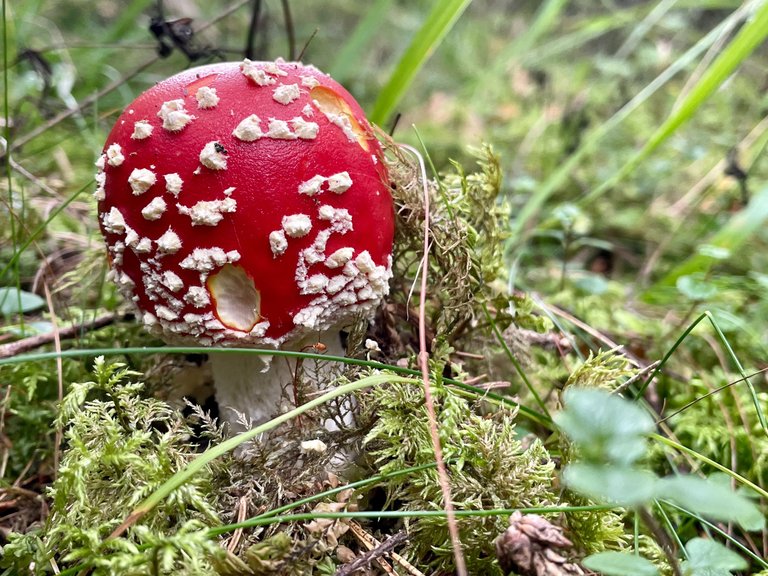 I guess everyone knows that this mushroom, fly agaric, is poisonous. But it looks good in pictures 🙂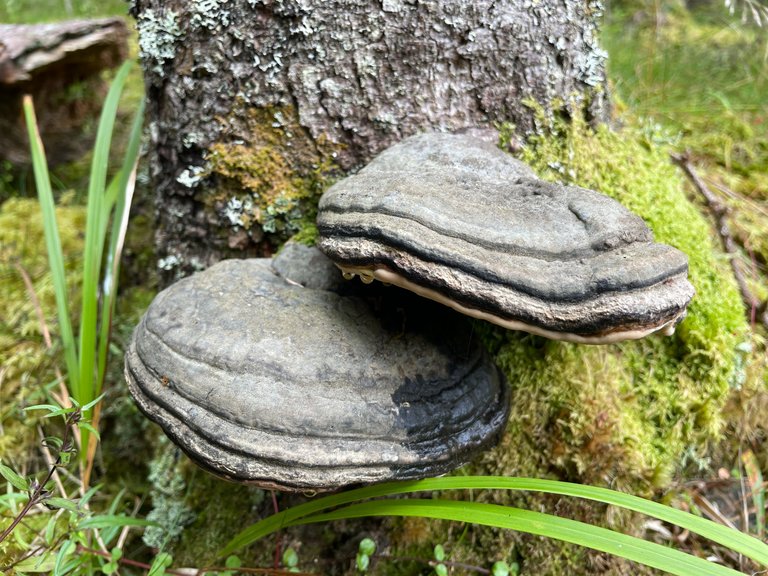 This one is included also just for the picture 🙂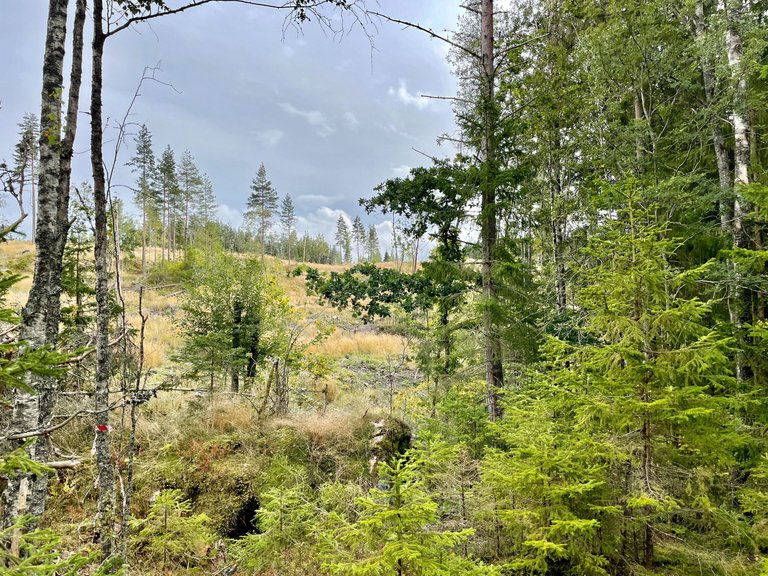 Here we sat down and enjoyed the view and nature for a while. Even though it wasn't sunny, the weather was very pleasant. Not too cold and not too warm.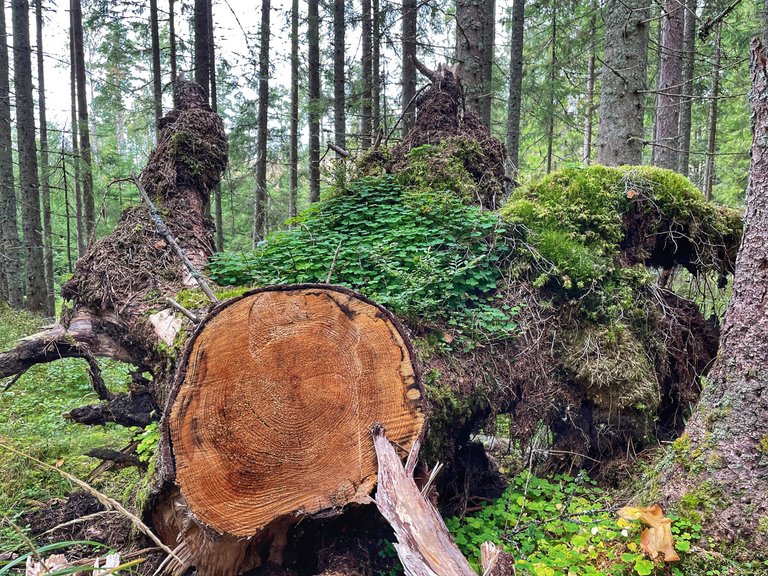 The wood sorrel reminded me of how I used to pick and eat it as a child when I was off on adventures in the forest.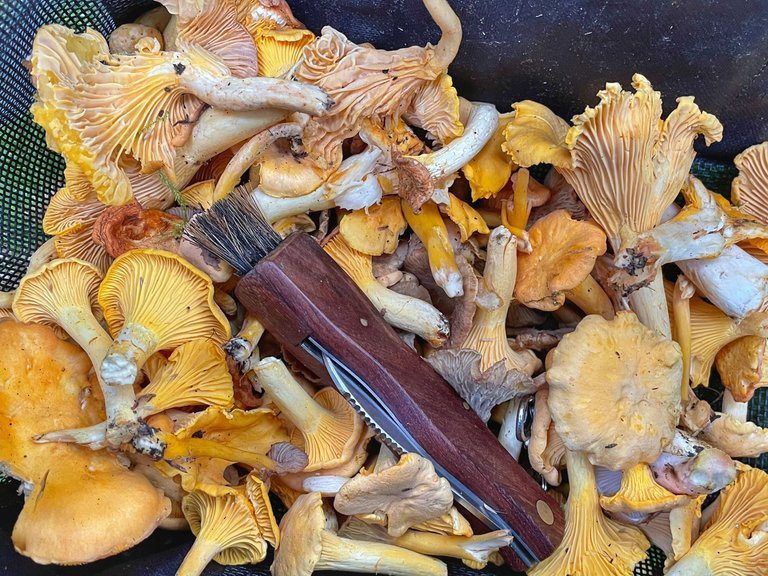 We also found some chantarelles and slimy spike-cap (the latter unfortunately not really visible in the picture).
It was a lovely day spent mostly outdoors (we actually went for another walk in another forest before this walk but I felt it would be too much to post about that too). I'm definitely enjoying spending time in nature and I hope the situation with all the construction back in Stockholm improves soon.

Thanks for reading 🌸
Love and blessings to you all 💚

---
---