Goddesses - My First Experience Making AI Art

When @edprivat started to share his AI art here on Hive I felt drawn to try it out myself. I was fascinated and decided to start with Midjourney. This was a month ago. In the beginning, it was pretty frustrating, nothing turned out even close to what I had in mind. But I discovered that if you started to get something that was somehow interesting you could go from there. Eventually, the algorithm would work in your favor, haha. And I could definitely learn to write better prompts, I haven't gotten into the more technical part of writing prompts yet.
After some time, I started to enjoy it more and today I thought I would share what I have made so far. I haven't been very active, or I don't know, everything is relative, I just checked, and here is the result:
Lifetime Usage: 549 images (5.92 hours)
My idea was to create images of goddesses. So that's what I have been focusing on. I have also been playing around with more 'dreamy' landscapes etc, and some of them turned out in quite interesting ways. But in this post, I'll share some of the goddess images.

The first issue I ran into was that the face kind of always turned out a bit distorted. I also got quite dramatic, dark, or sad results. My idea was more empowered, light, and happy goddesses haha. I don't know what changed but I somehow managed to move more in the direction I was looking for.
The first image below is one of my first attempts. She looks a bit sad but I liked it anyway. But, as you can see, something is not quite right with her nose. And she looks very young, almost like a child. That wasn't what I was looking for.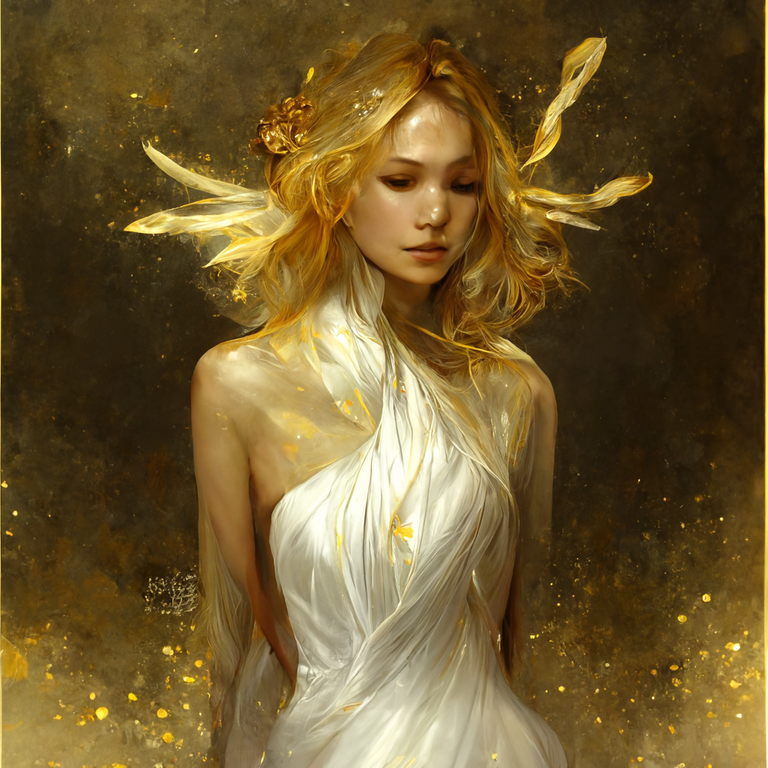 Some alternations later I started to get some results I was rather happy with. Like @edprivat shared, I have so far found the 'remaster' function to be very helpful. The image below is created in that way. Even though I can't remember if that was the first result I got, probably not. I wanted long blond hair and a white dress so I think the algorithm got that right.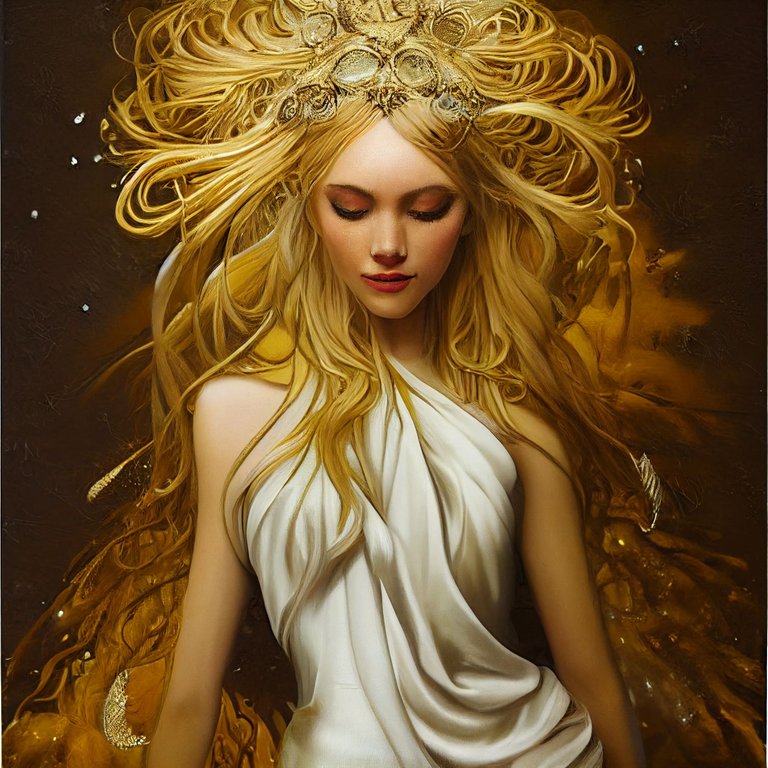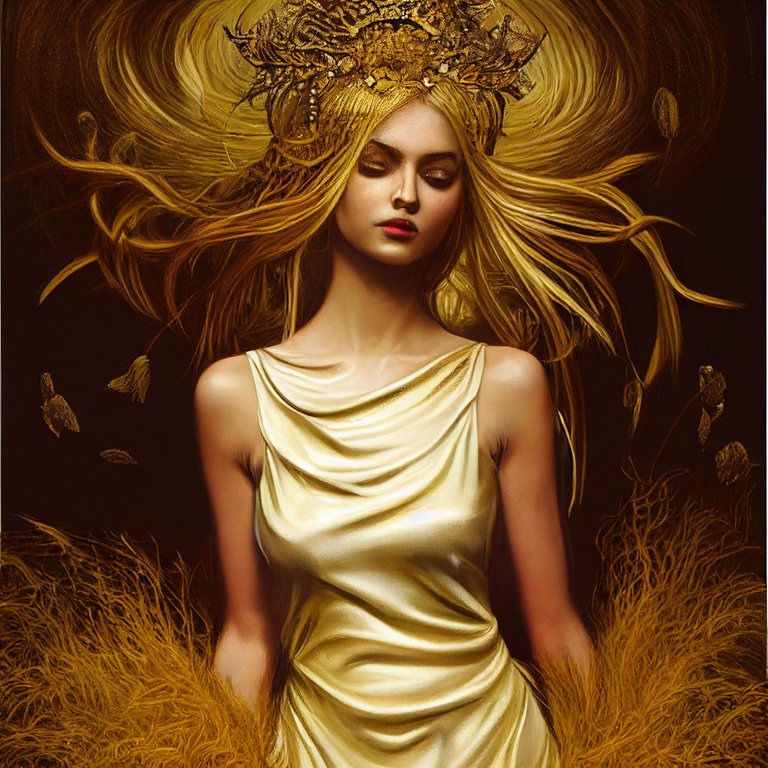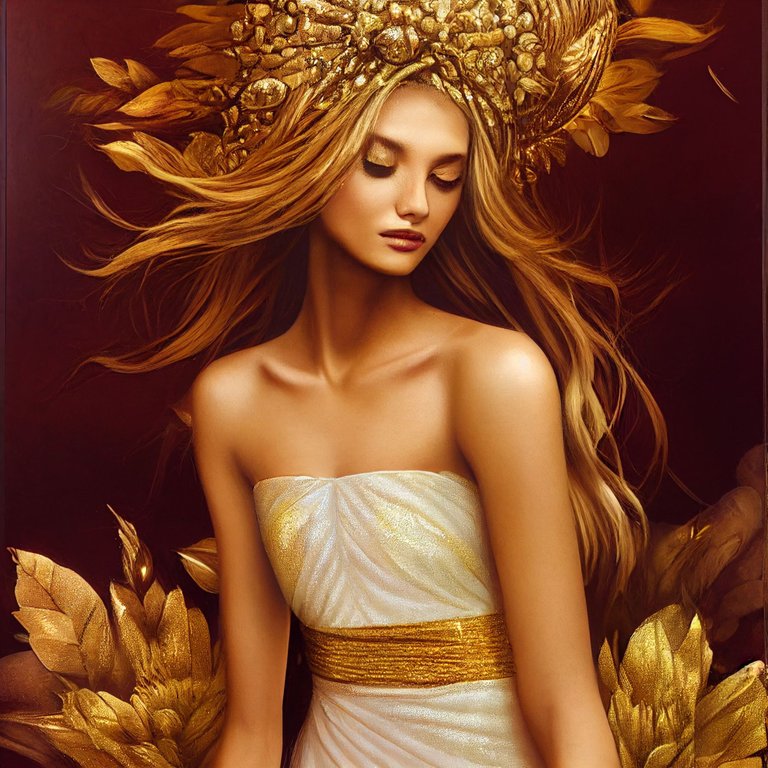 The process below is similar. I like the image somehow but not what I was looking for.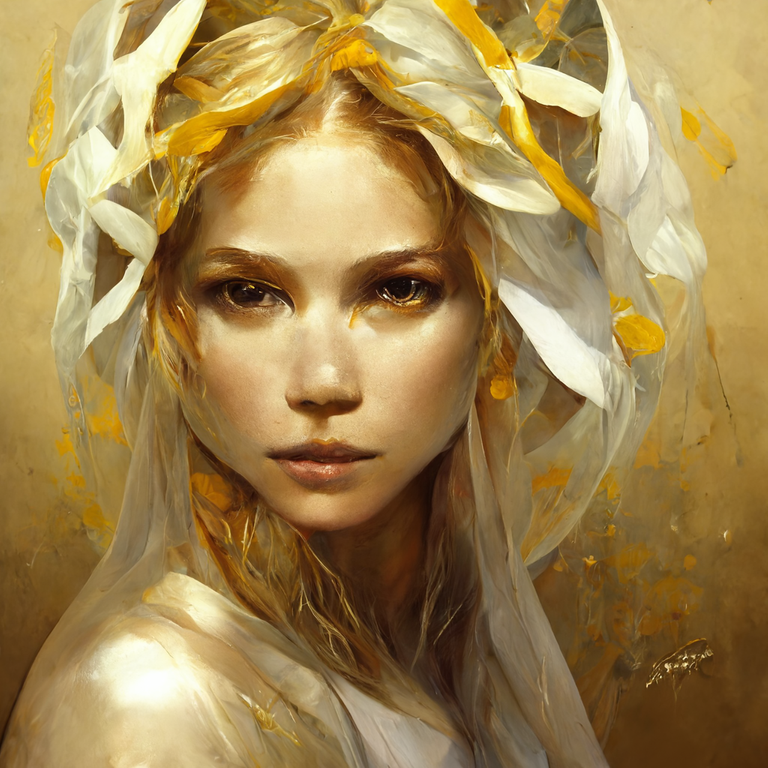 Below is a remastered version. This is actually my favorite so far. Her lips look a bit unreal maybe (and eyes, haha) but I like the expression.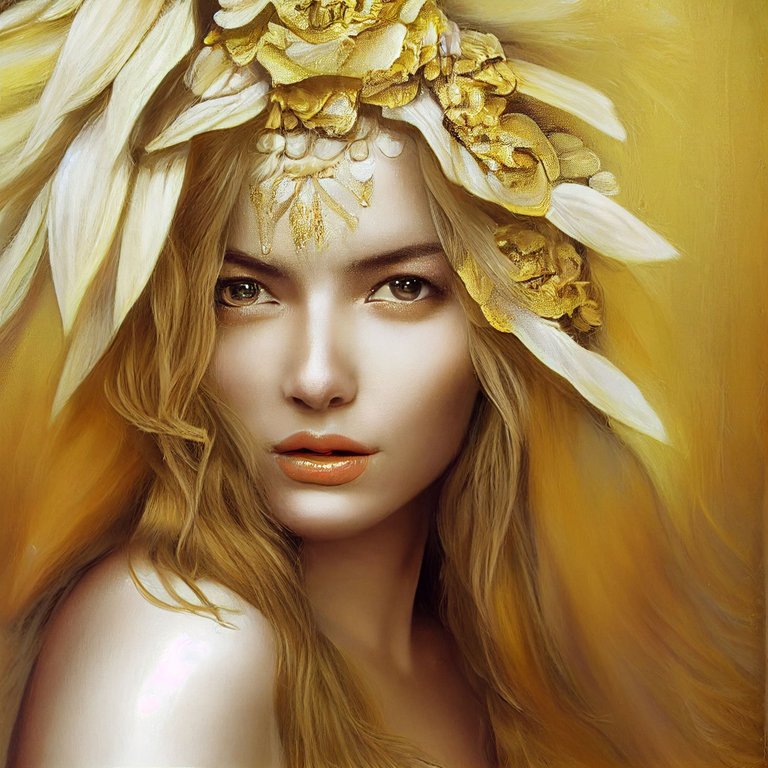 The 2 below are also variations (if I remember correctly) of the same prompt. I actually found it quite interesting that she looks so 'dead', almost like a stuffed animal. But again, not what I was looking for.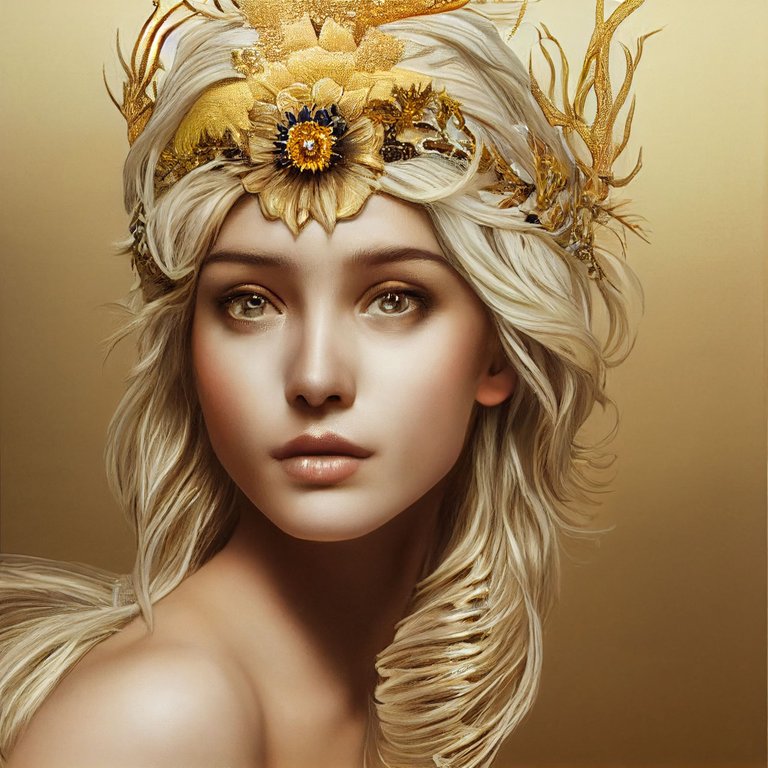 The one below looks more alive, maybe, but a bit too conventional for my taste.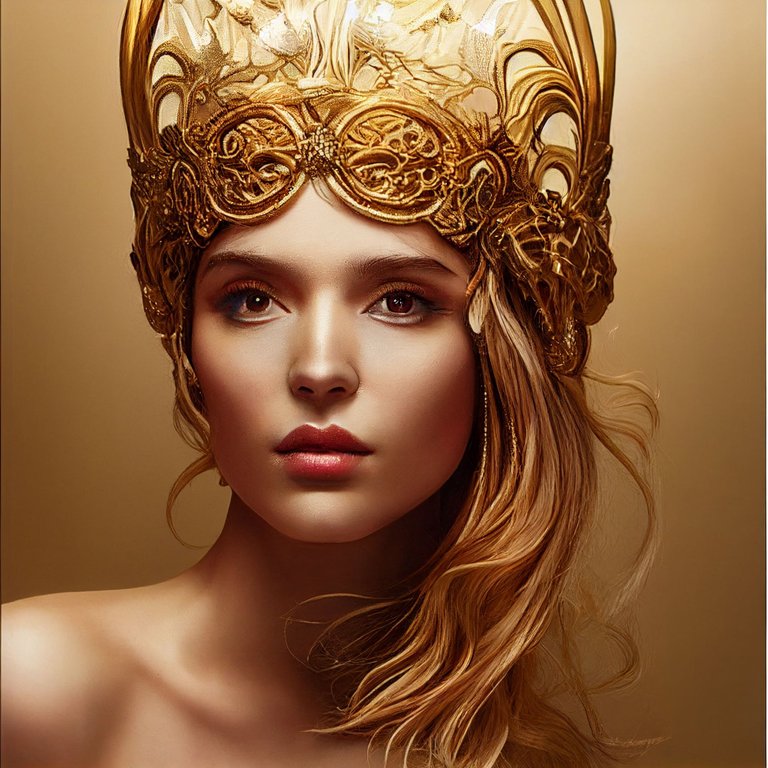 Below is the same process. The second image is the remastered version. (Here I was playing around with a more dramatic expression).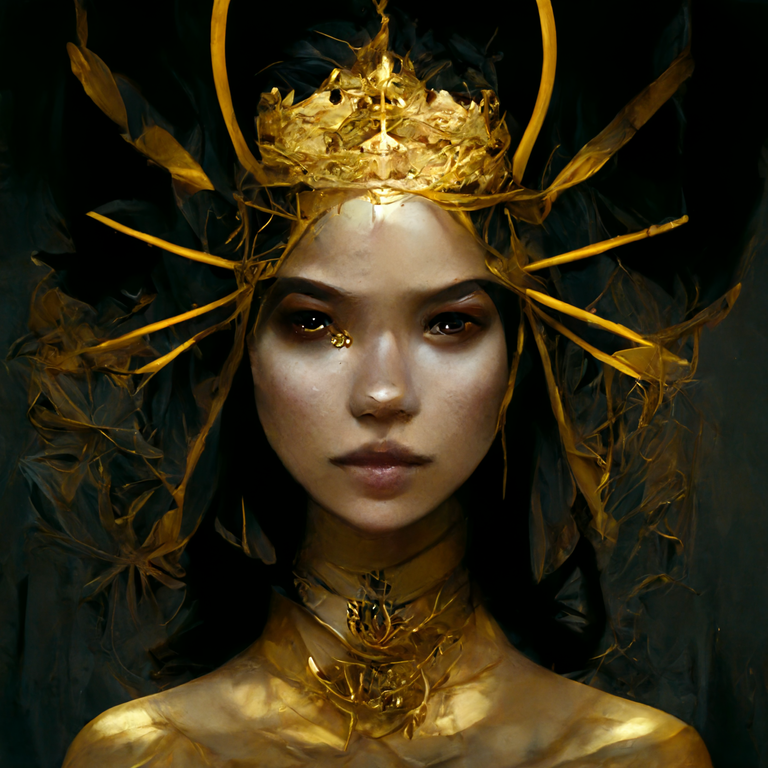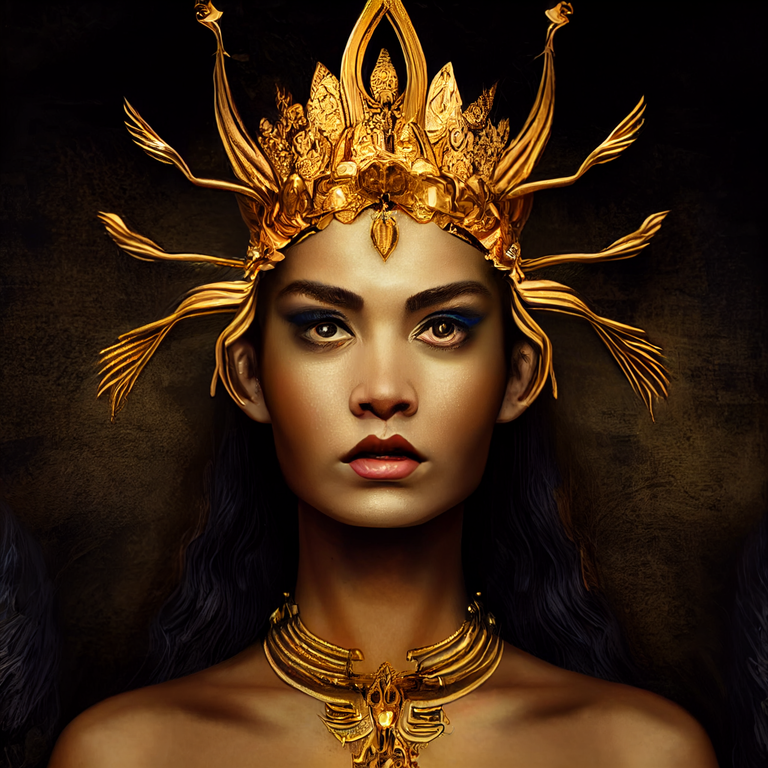 Moving on to more 'peaceful' results.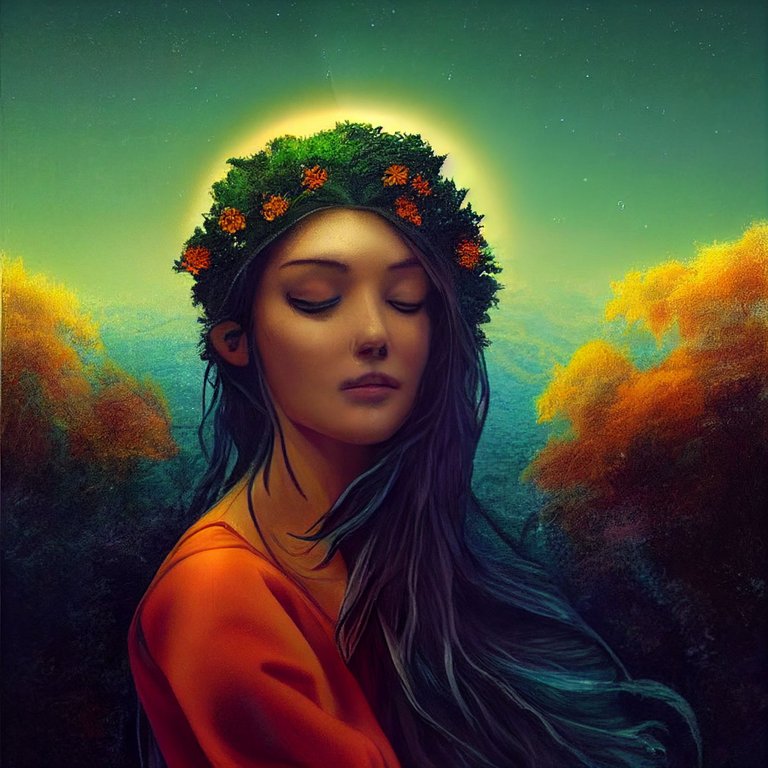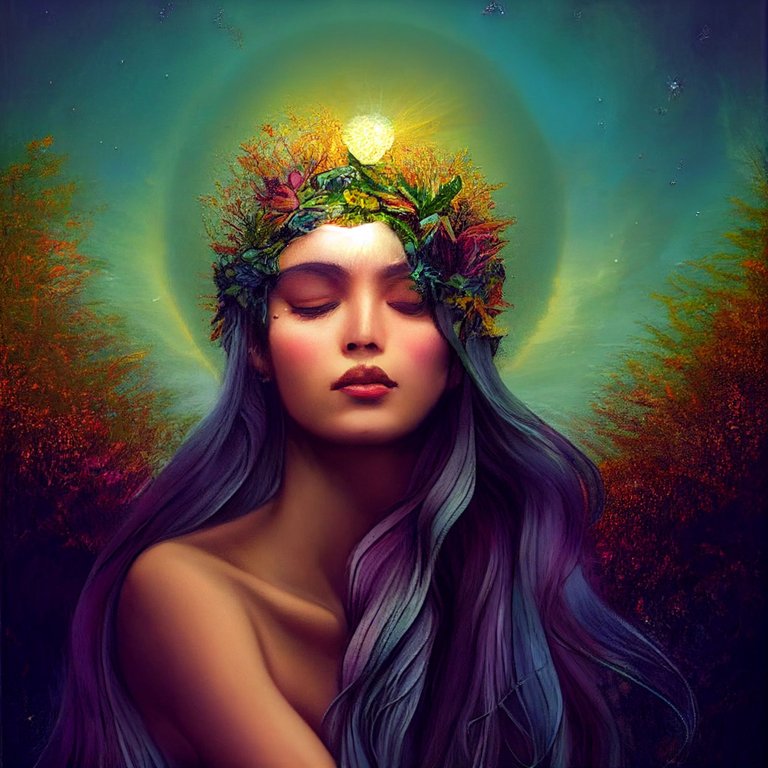 One frustrating thing that often happens is that some detail kind of ruins the whole image. In my case, often a flower turns out in the 'wrong' place. In the picture below I'm not happy with 'the second moon' to the right. Of course, you can edit that with software if you like, but all images are unedited. Straight from Midjourney 🙂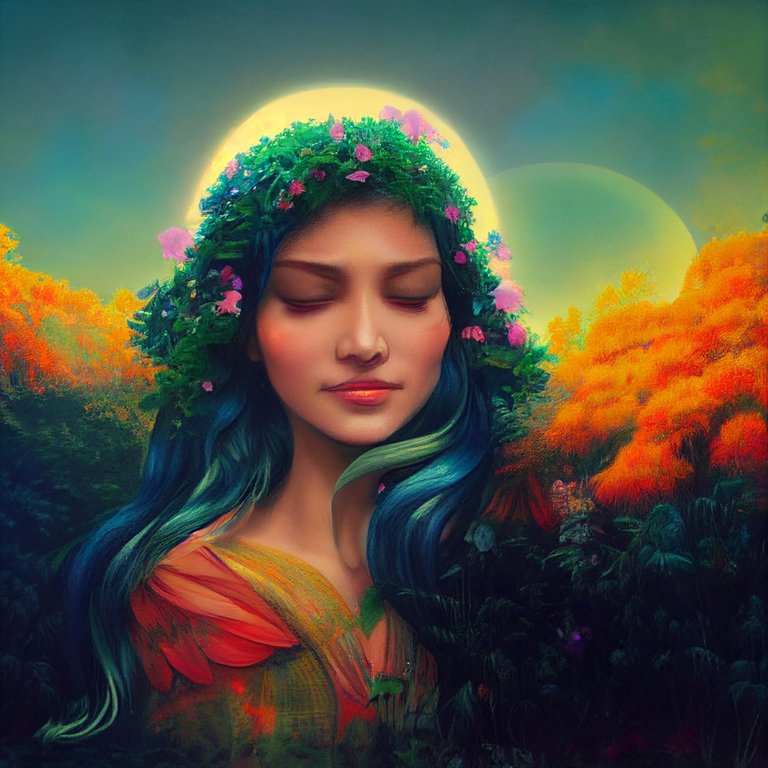 I'll end this post with some pink goddesses.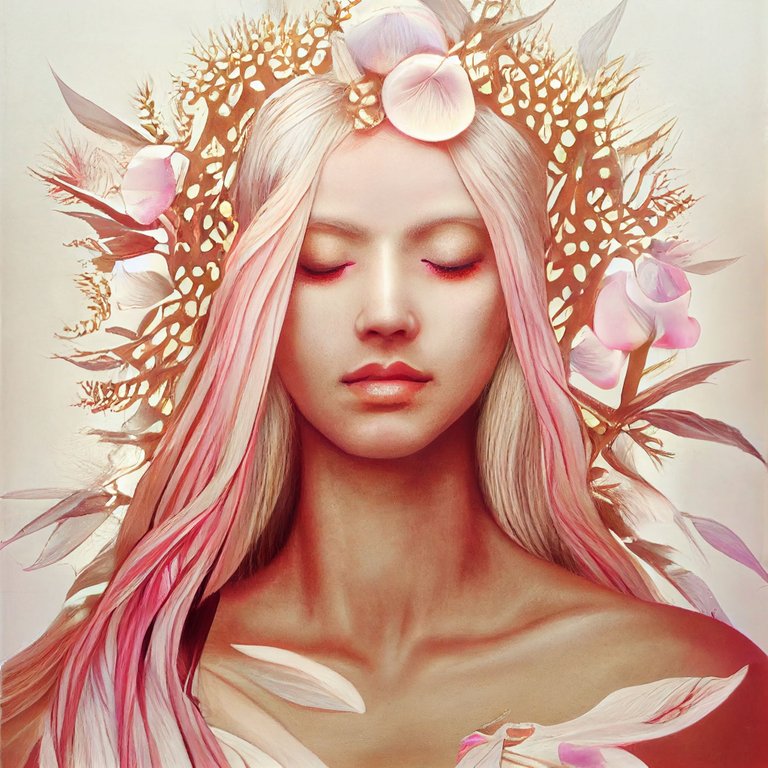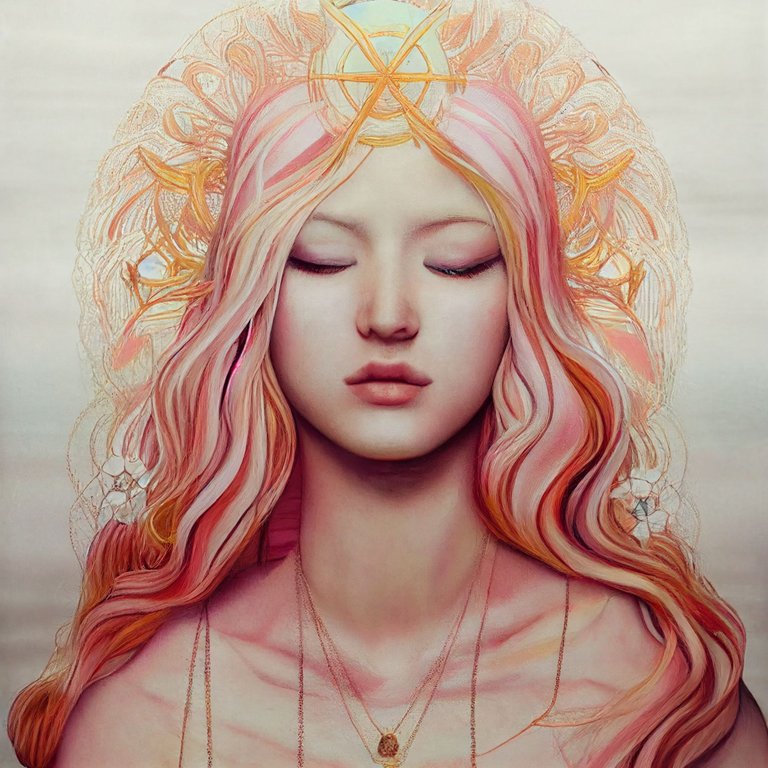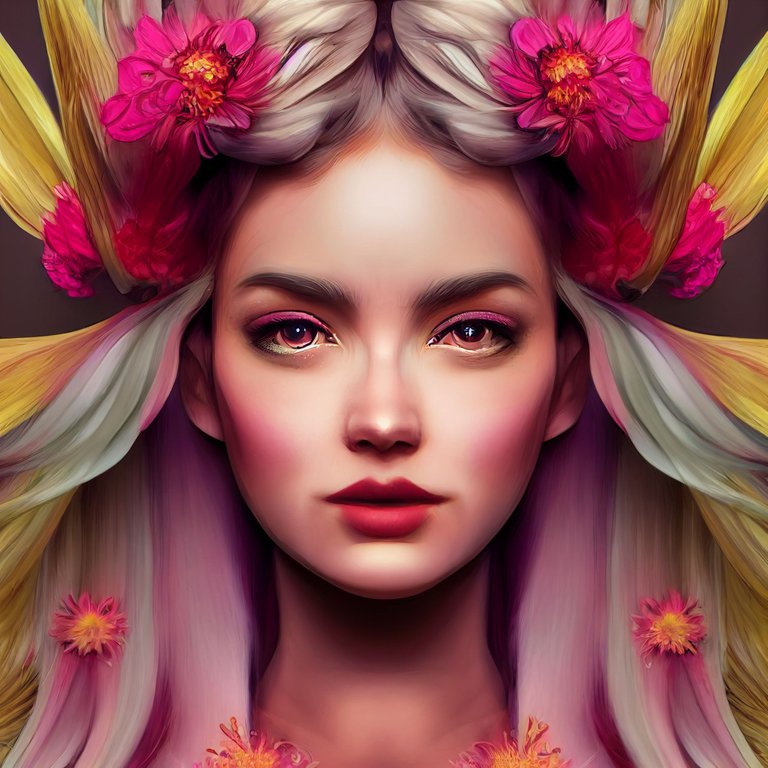 I'm intrigued to learn and make more AI art. It's rather fascinating.

Thanks for reading 🌸
Love and blessings to you all 💚

---
---